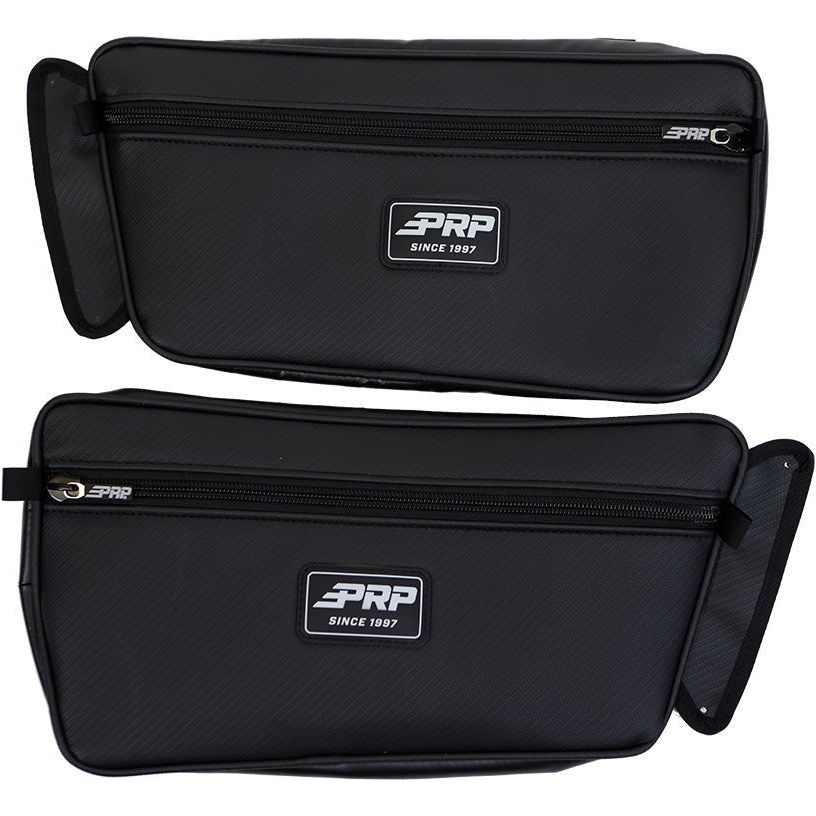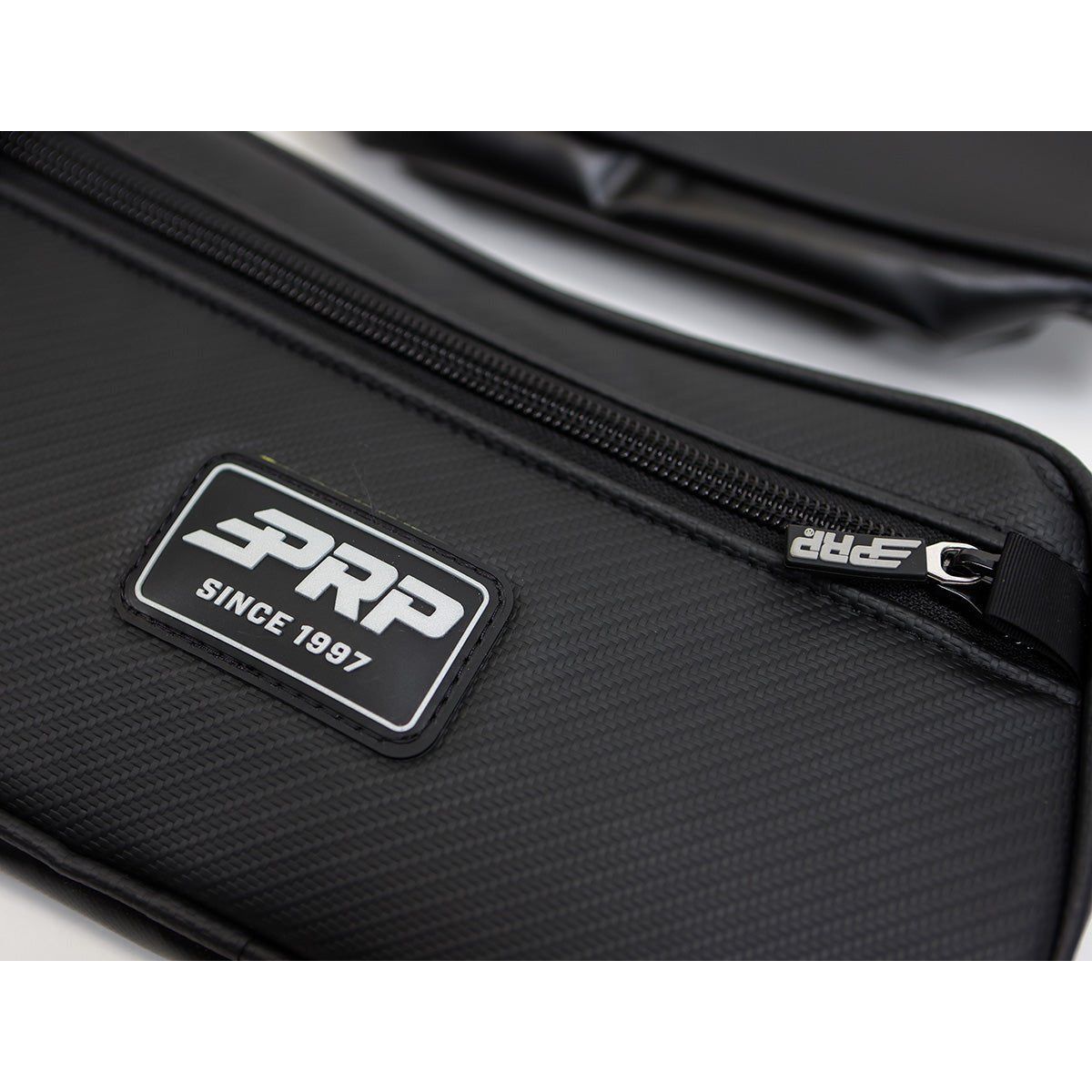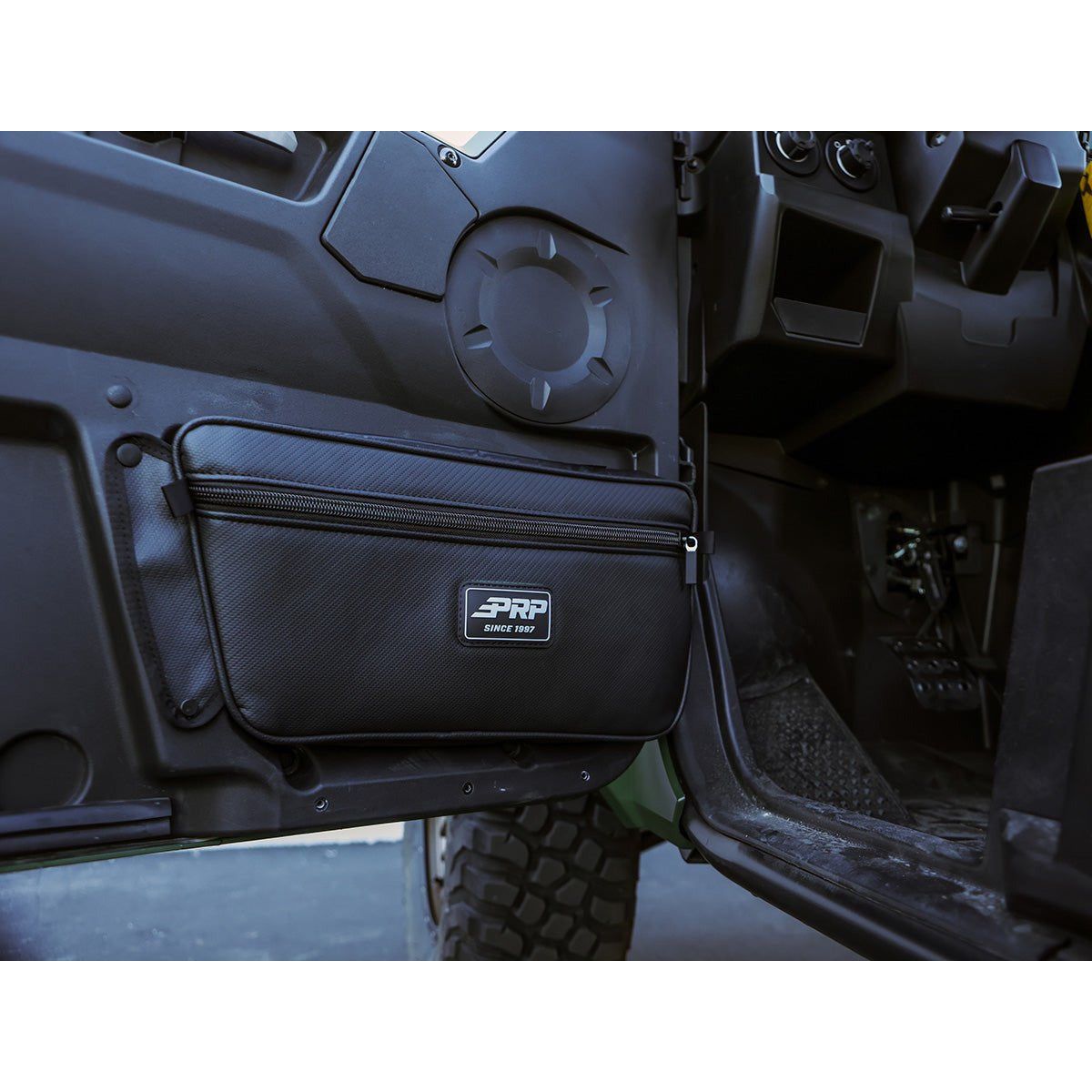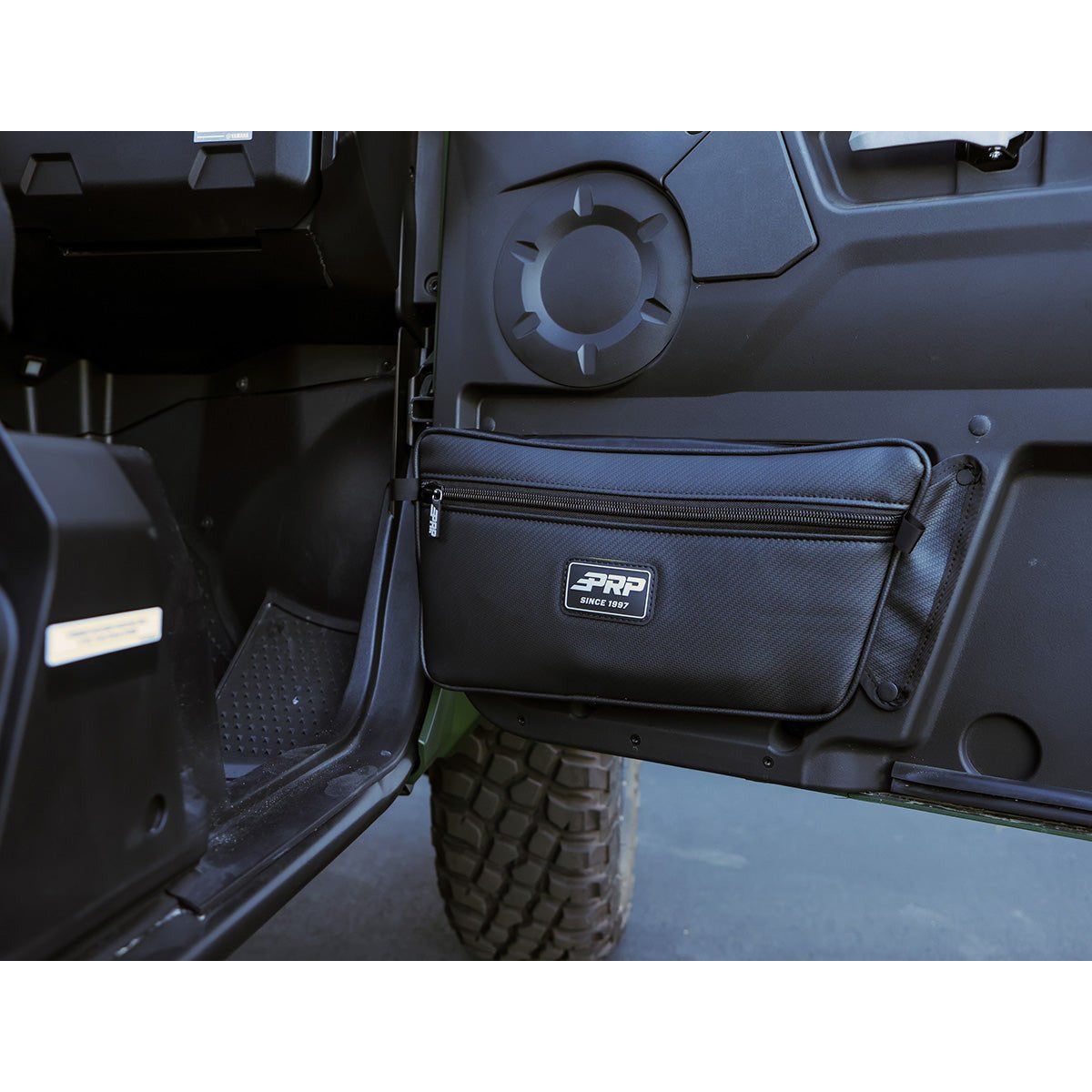 Yamaha Wolverine RMAX Front Door Bags (Pair)
Add more storage to your factory doors with PRP's Yamaha Wolverine RMAX Door Bags. These bags are great for holding onto the extra items you need while you ride. Conveniently located right next to you on the door (so you can still access them while strapped in). Made from durable, puncture resistant vinyl coated nylon and marine-grade vinyl that is water resistant. Each bag features a medium size compartment that's perfect for holding on to sunglasses, cell phones, clothing, spare rags, and extra water bottles
Fits 2020+ Yamaha Wolverine RMAX and RMAX4 with stock front doors. We have included extra push pin hardware that allows you to install the bags onto the front doors.
Features:
Conveniently located storage for the Yamaha Wolverine RMAX & RMAX4
Designed to fit on the stock RMAX doors, on the Driver and Passenger Sides
Perfect for sunglasses, cell phones, clothing, spare rags, and extra water bottles!
Features a large zippered compartment
Constructed with durable, water resistant marine-grade vinyl
Sold as a pair. (Driver and Passenger).
VEHICLE FITMENT
Yamaha Wolverine RMAX