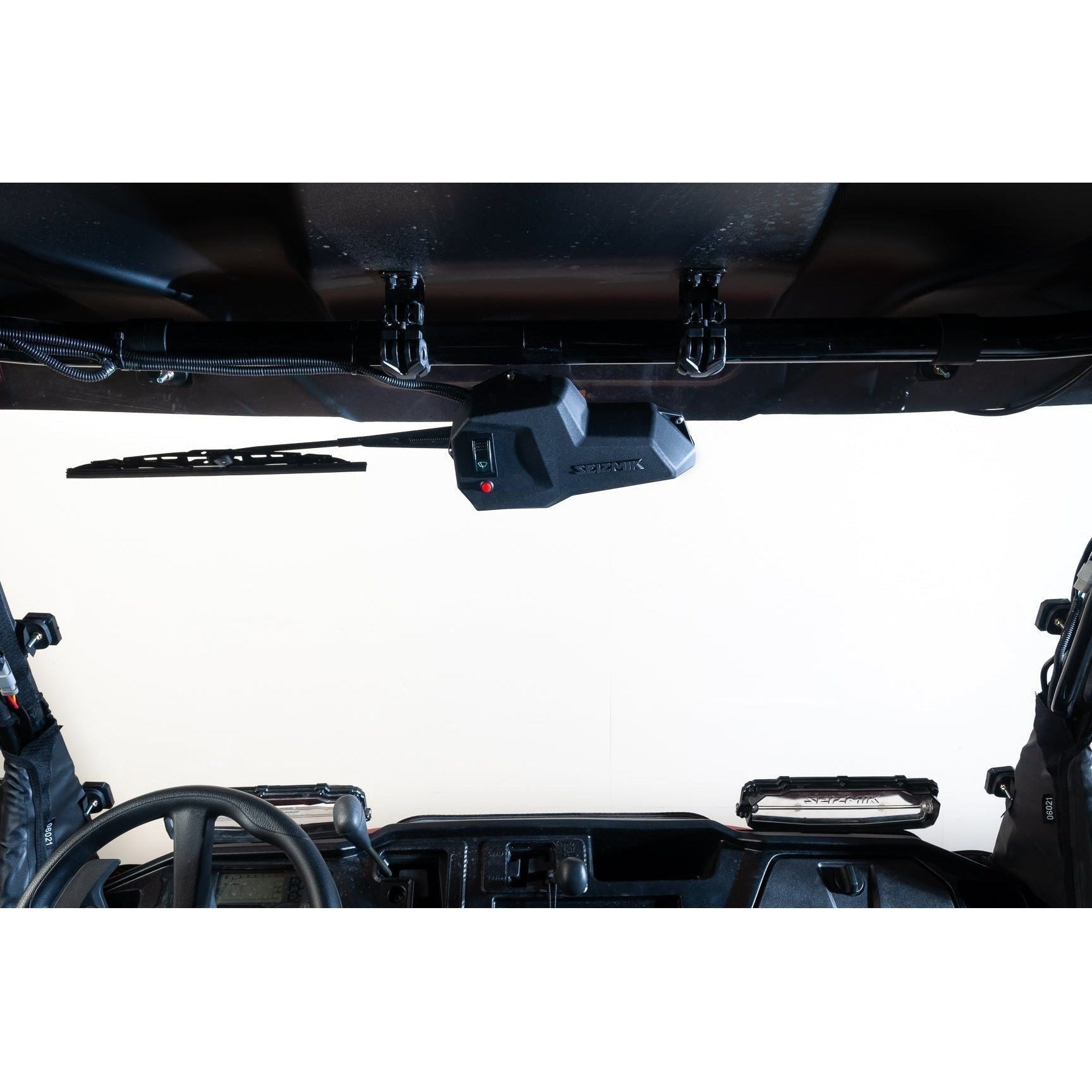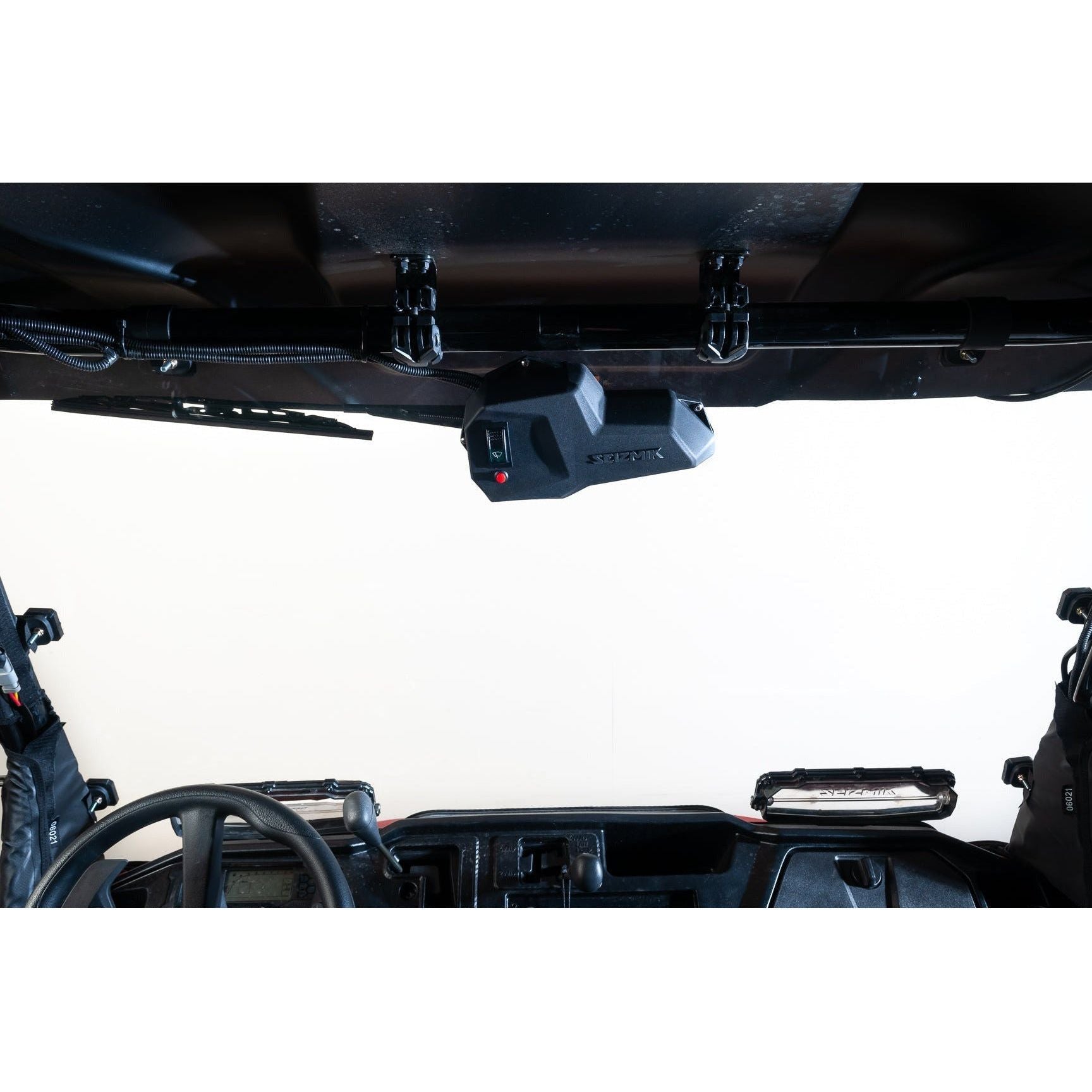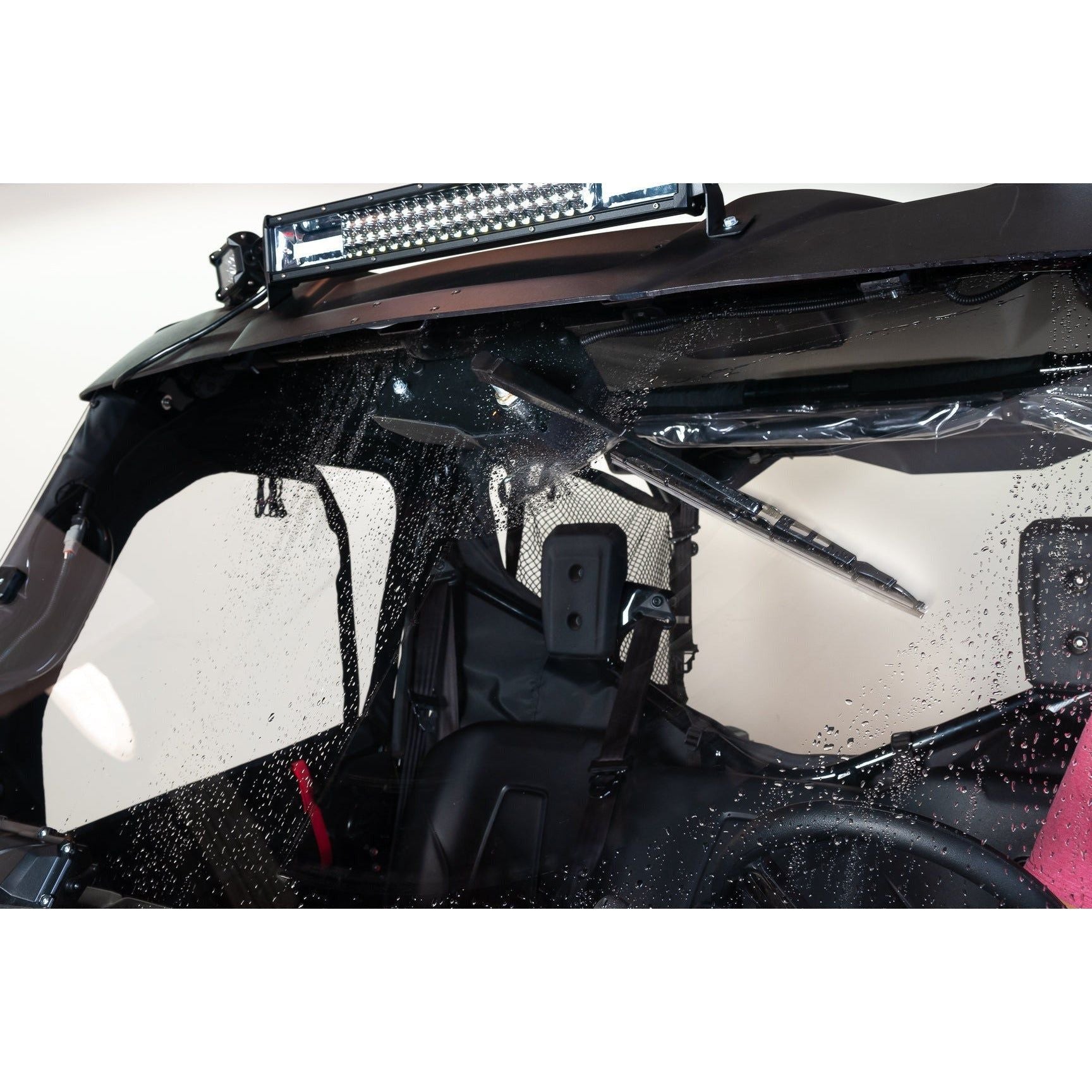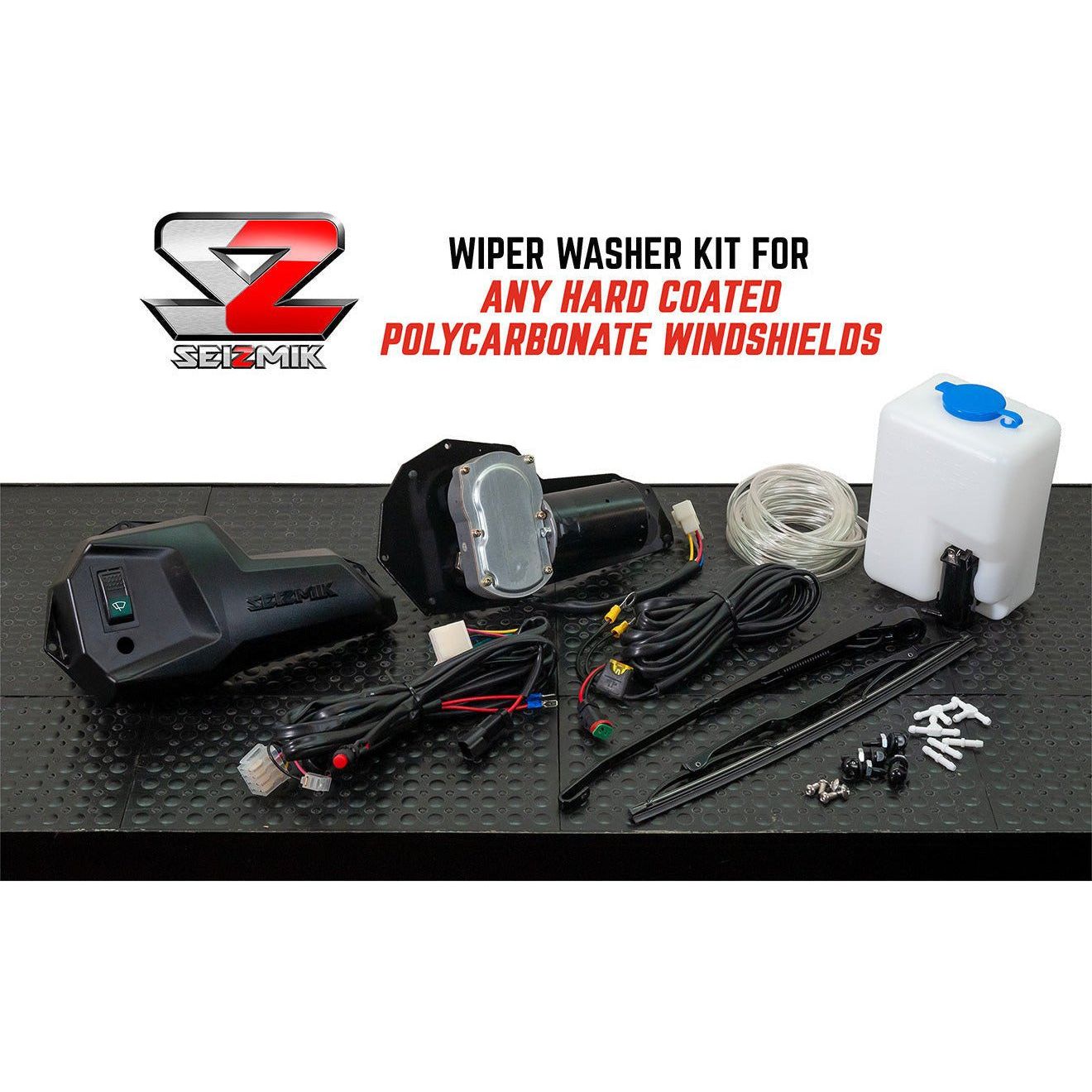 UTV Windshield Wiper Washer Kit
The UTV Windshield Wiper Washer Kit from Seizmik includes: wiper motor assembly; wiper arm & blade; pump; washer fluid reservoir; hose & fittings; wire harness; and mounting hardware.
Equipped with dual, independently adjustable jets, 110º of wiper range motion to cover the driver's side of the windshield, and a 2 speed motor with a park position feature that positions the blade high and out of the way when turned off.
Wiper motor features two speeds and a park function that returns the blade to a position high and out of the way. A quick toggle of the switch and the blade parks even higher.
Washer operates independently of the wiper motor, allowing the user to flood the windshield of mud and debris prior to starting the wiper. A great feature for the mudder in you life.
Position and aim the jets to your liking—kit comes with four nozzles and enough fittings and tubing to give you plenty of options.
Each nozzle has 2 jets—each can be independently aimed for optimum coverage.
Only attempt to install on hard coated polycarbonate windshields.
Acrylic windshields will most likely crack if you attempt to cut and install this kit. DO NOT attempt to install on a glass windshield.
NOTE: Due to the height to width ratio of the windshield area, this product will require modification to work on the Polaris General. A shorter wiper arm and blade will need to be sourced for installation.
Features:
14" AUTOMOTIVE WIPER BLADE — May be replaced with a standard style wiper blade
WIPER MOTOR ASSEMBLY — 2 speed motor with automatic park position
STURDY STEEL BACKING PLATE — Heavy Duty mounting structure with rubber vibration isolation bumpers against windshield
HOSE — 16' long hose provides enough length to place jets in a number of locations
1.5 QUART RESERVOIR — Enough capacity to get the job done
4 SPRAY NOZZLES — Independently adjustable, dual jets in each nozzle
PLASTIC HOSE FITTINGS — Multiple choices for various configurations
SIMPLE INSTALLATION — Position wiper on your windshield, then locate the 2 points to drill
VEHICLE FITMENT

Universal
INSTALLATION
VIDEOS