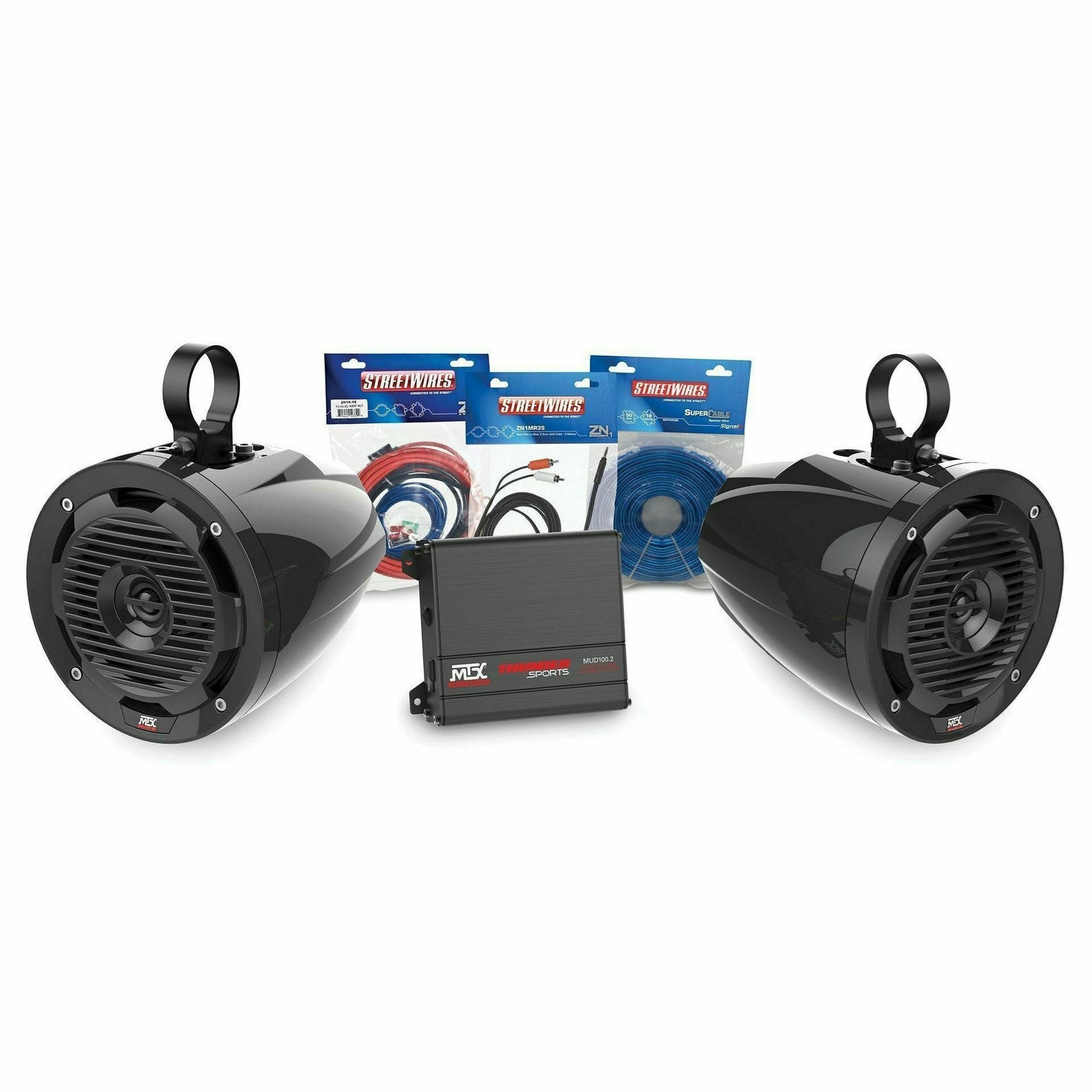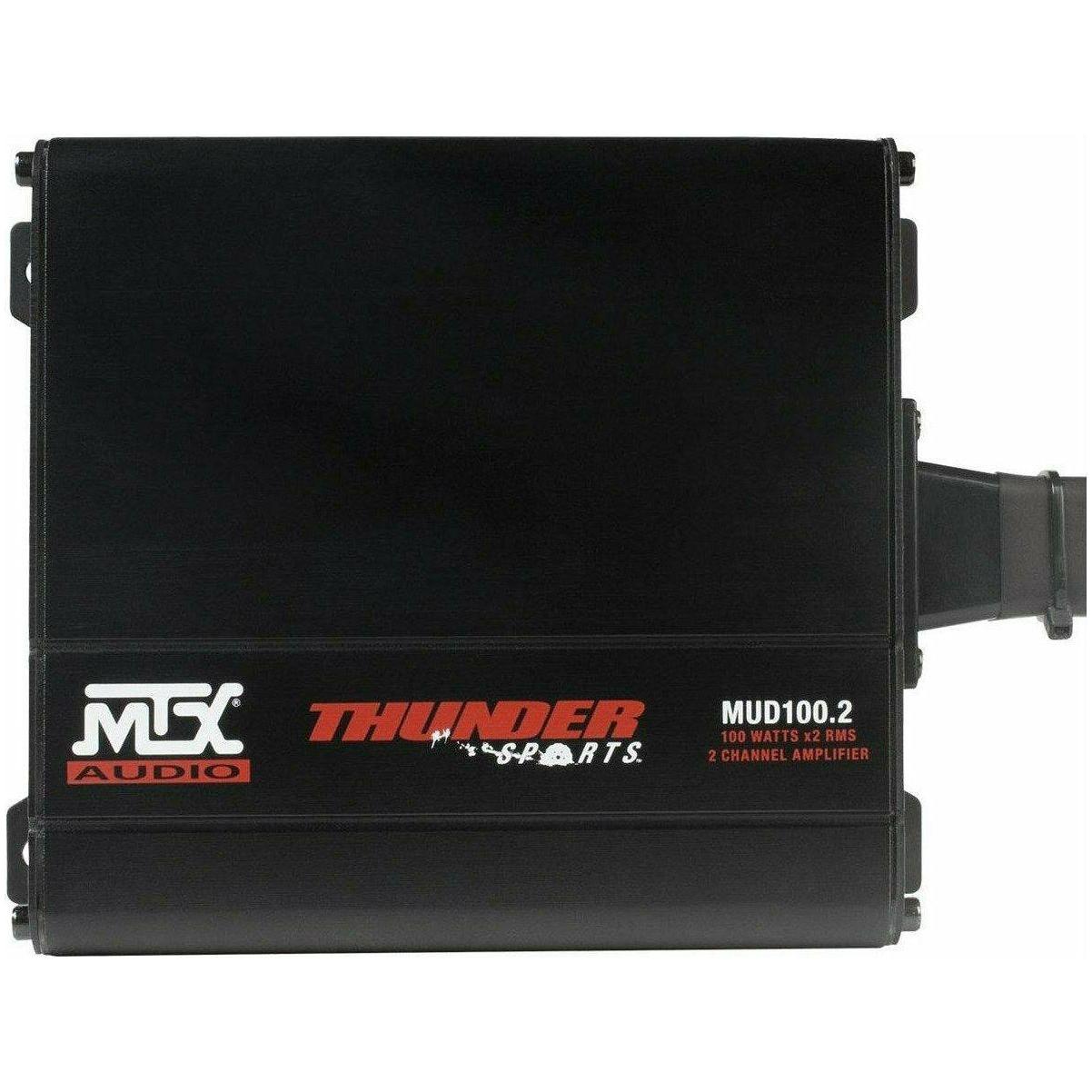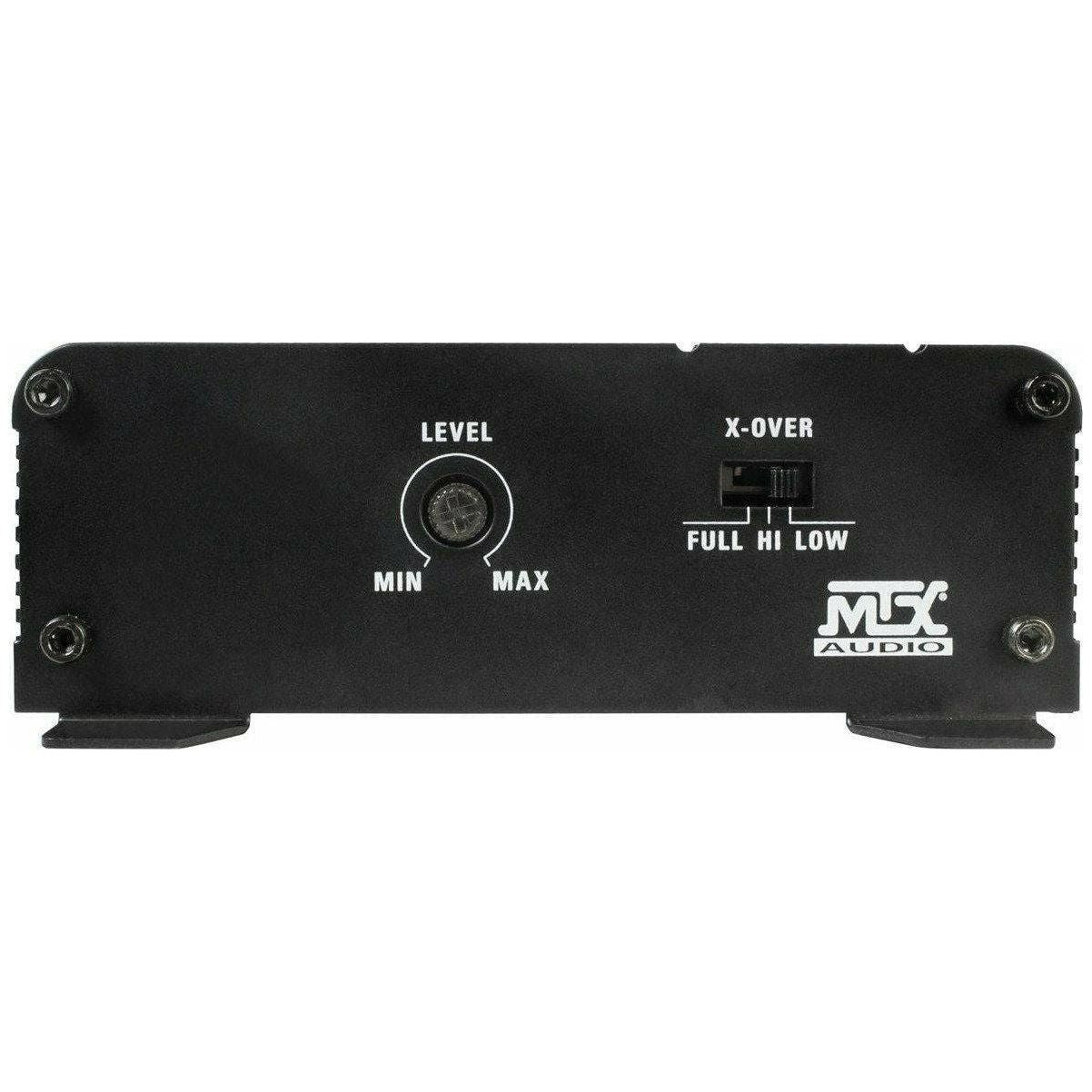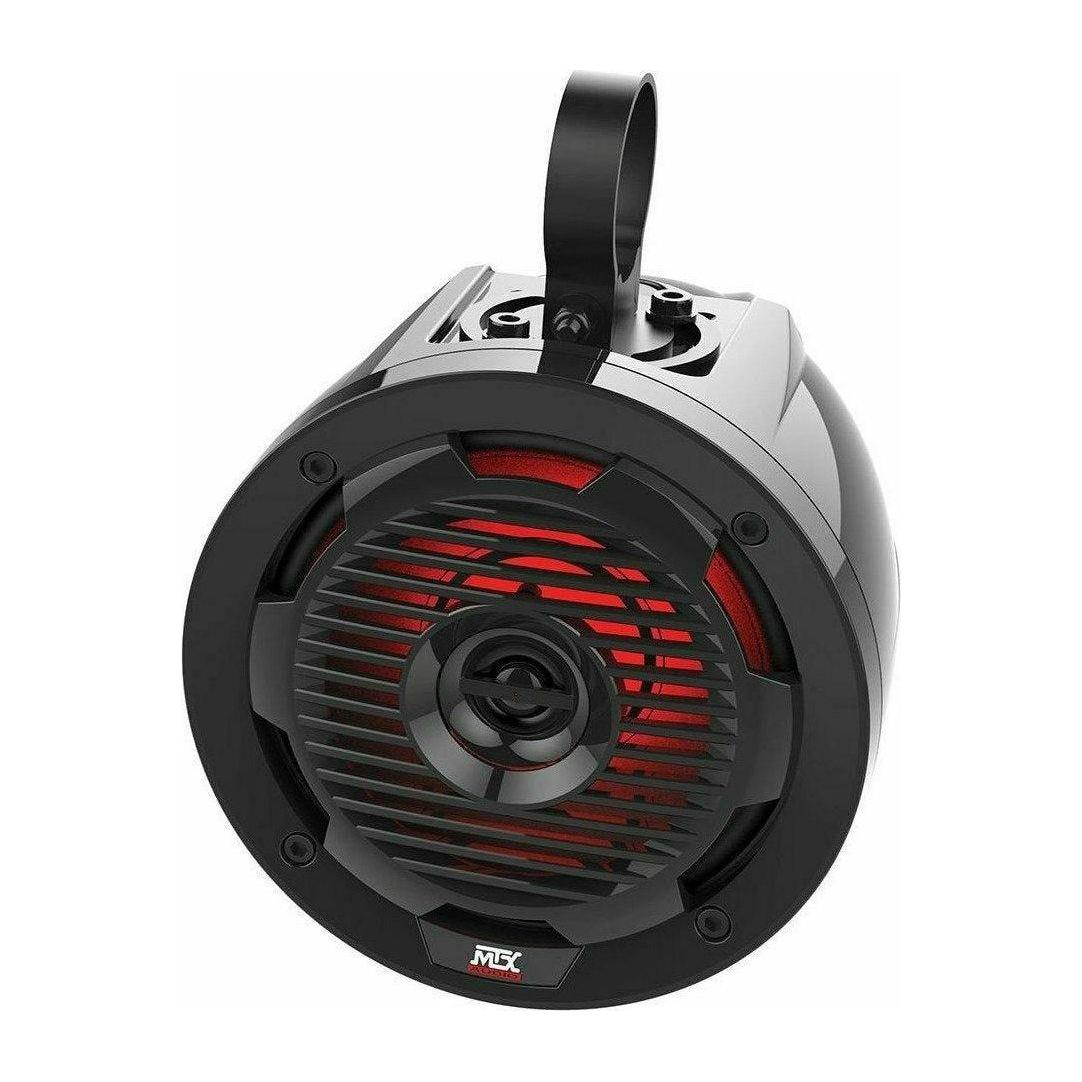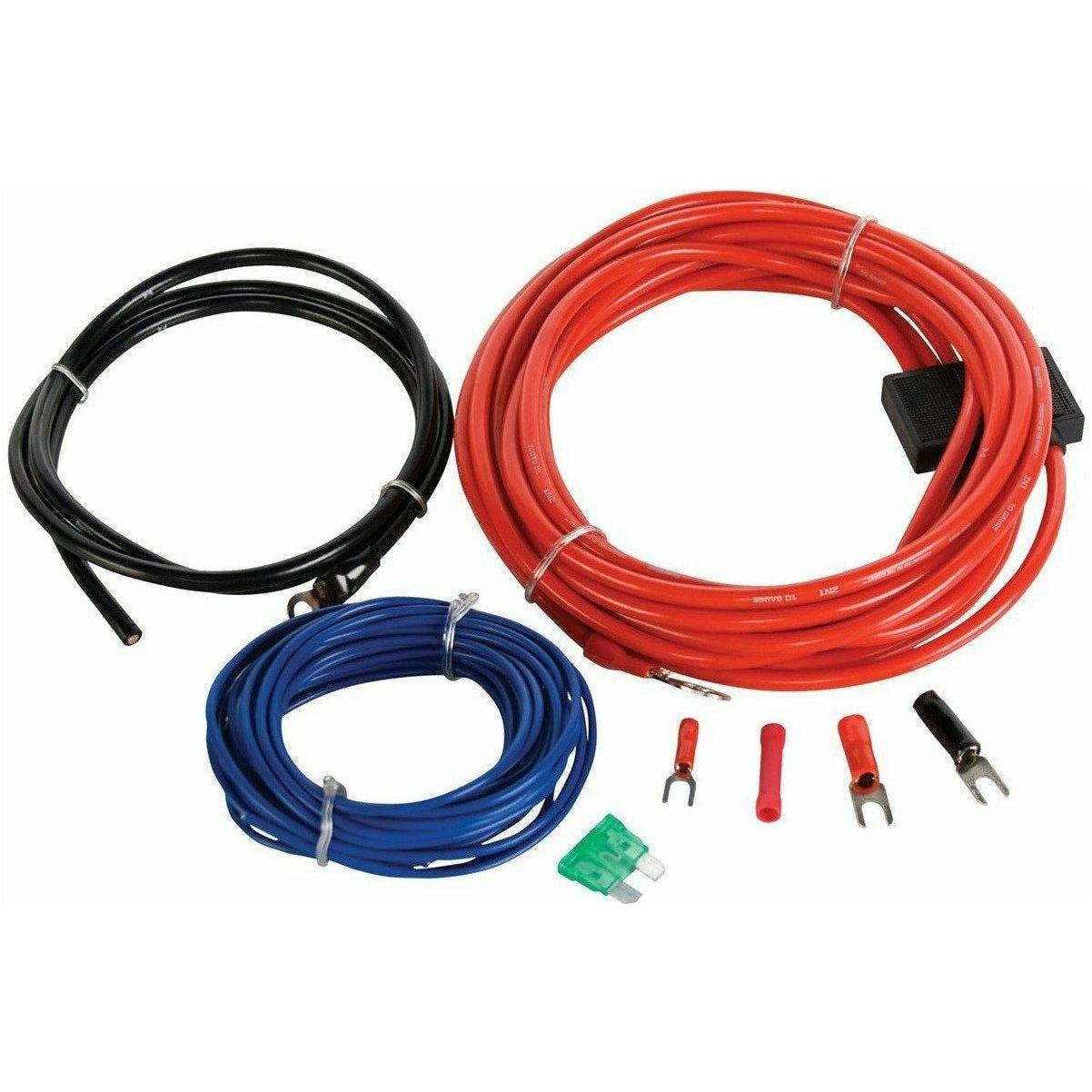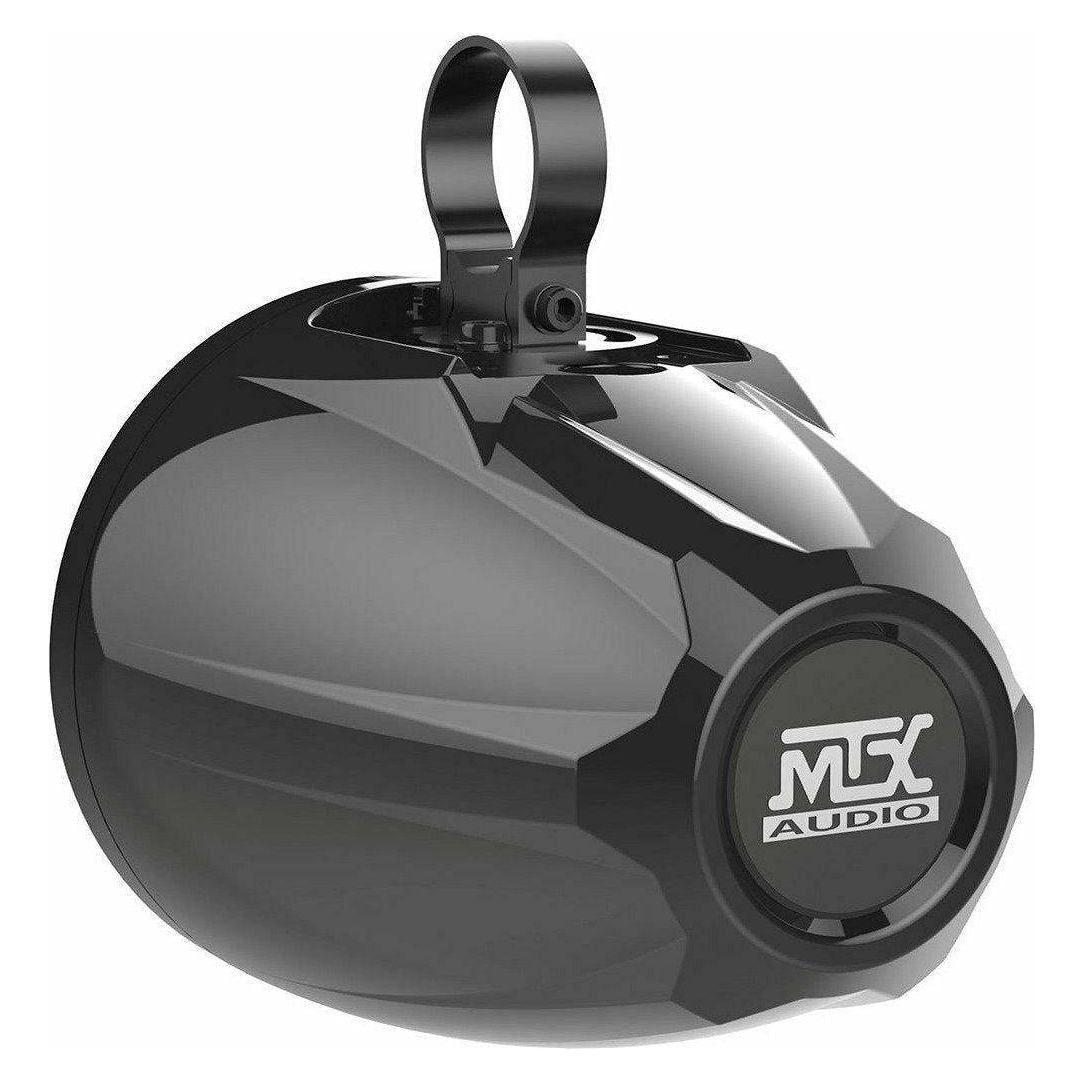 Universal 2 Amplified Cage Mount Speakers
Powerful, Two-Speaker MTX Extreme Sports Sound System with Auxiliary Audio Connection.
The UNI-1-AUX is a package that includes everything you need to take your UTV, sand rail, Jeep, or whatever to the next level in sound. This kit includes the MTX MUD100.2 which is the most compact amplifier that MTX has ever made. This unit features full range class D topology that delivers exceptional sound quality and excellent thermal efficiency. The unit includes 2 channels that are capable of delivering 100-watts of RMS power per channel at 2Ω, perfect power for driving the included all-weather speakers, one per channel. The two MUD65PL MTX roll cage speakers can project amazing sound to get you rocking big time. Crank them up in your UTV and enjoy the ride.
MUD100.2 Key Features
Compact Design Enables Installation Anywhere
Conformal Coated Printed Circuit Board that Resists Moisture
Fixed Crossovers
High and Low Level Inputs
200-Watts RMS Power
MUD65PL Key Features
Weather Resistant 6.5" Speaker Pods
Fits Bars with Diameters of 1.75", 1.85", and 2"
Internal Crossover Network
ABS Impact Resistant Grille with UV Inhibitor
Integrated RGB Lighting
Optional Remote Control and Wiring Harness Available for Custom Color Creation (MUDLEDC)
Wiring Included
PS1K-10 Power Kit for Connecting Amplifier to the Battery
ZN1MR35 Stereo to 3.5mm Cable for Connection of Your External Audio Device to the Amplifier
SCP1850BL 18-Gauge Speaker Wire for Connecting MUD65PLs to Amplifier
This package works with Polaris, Can-Am, Yamaha, Kawasaki, Honda, Massimo, Kymco, Kubota, John Deere, and other vehicles with roll cages between 1.5" and 2" roll cages.
VEHICLE FITMENT
Universal