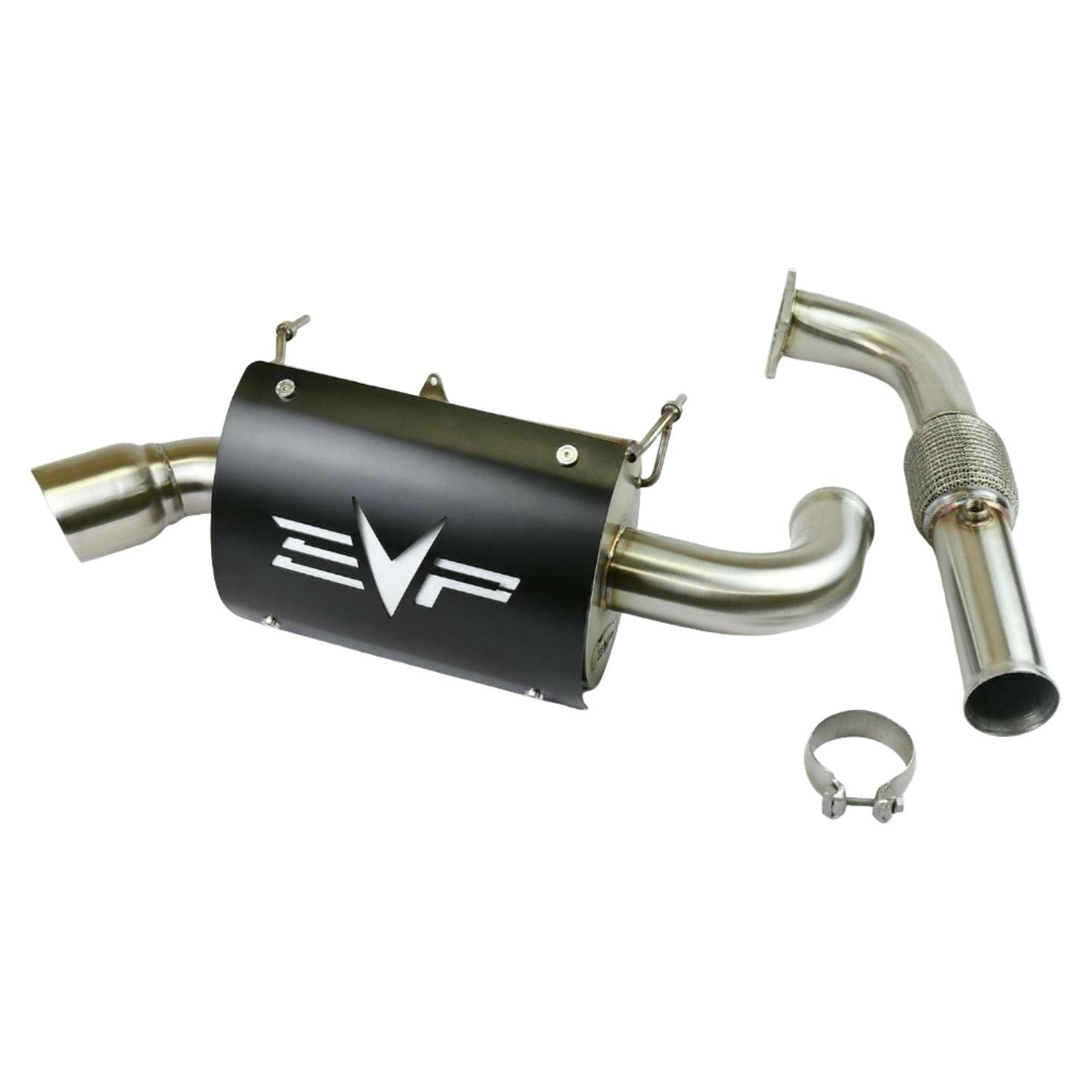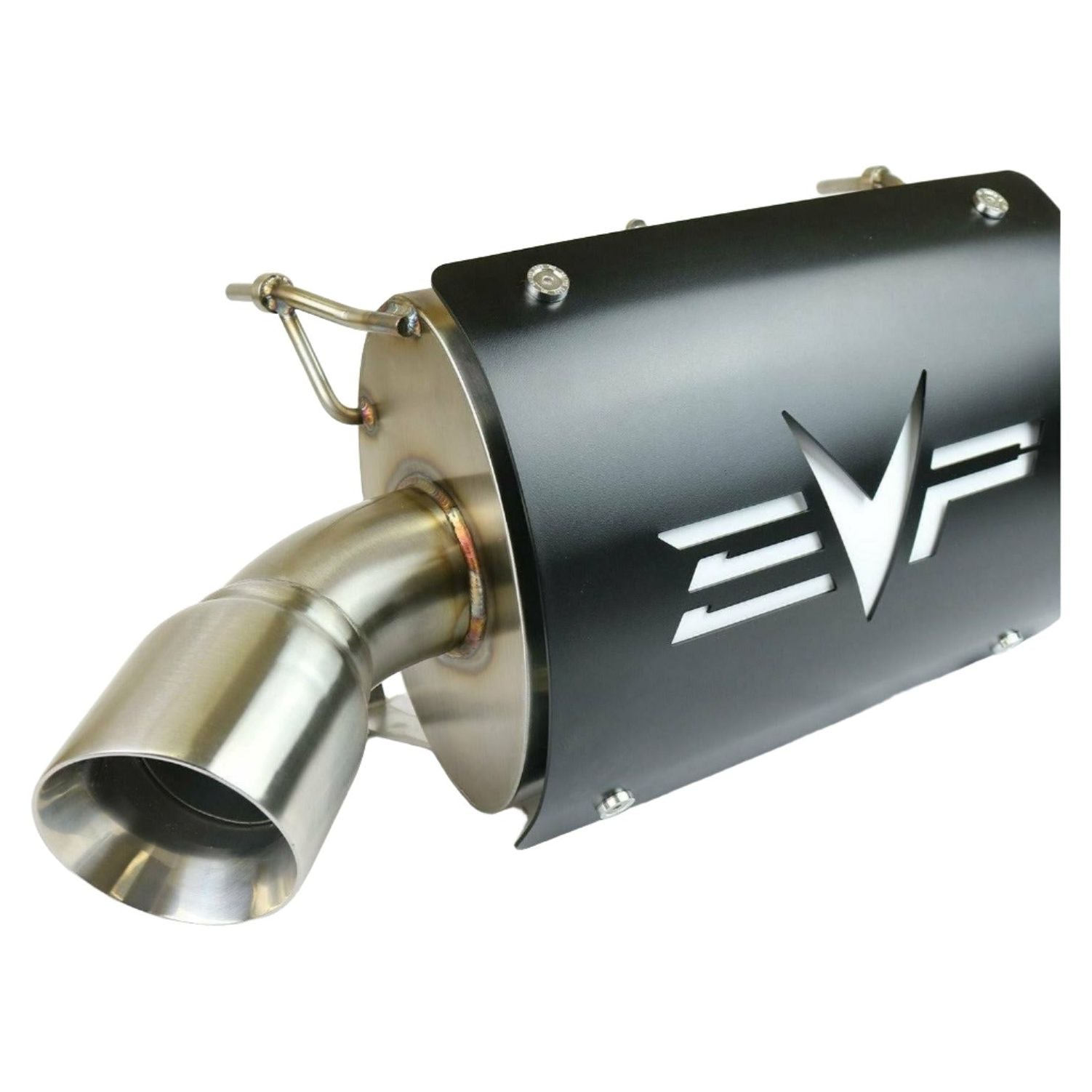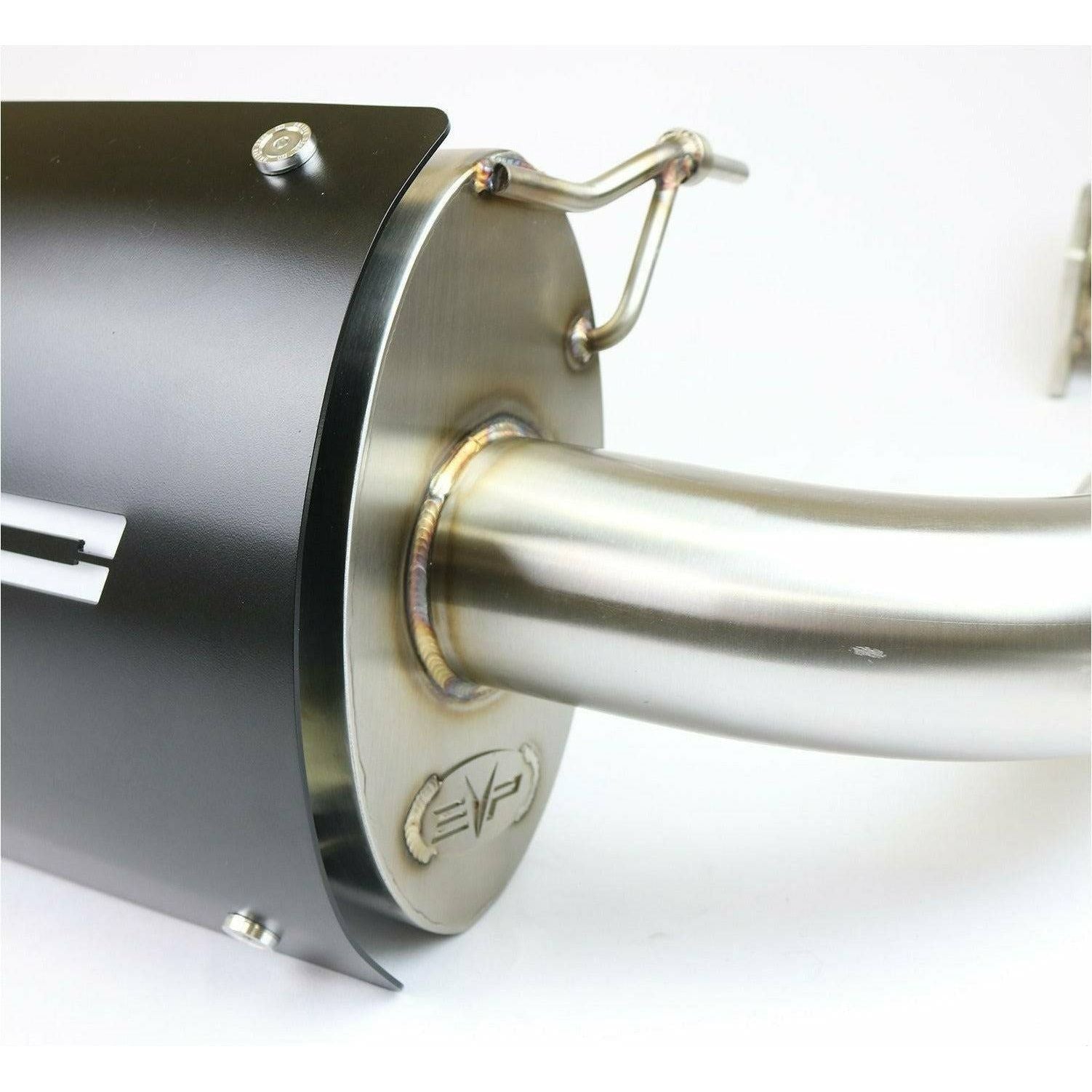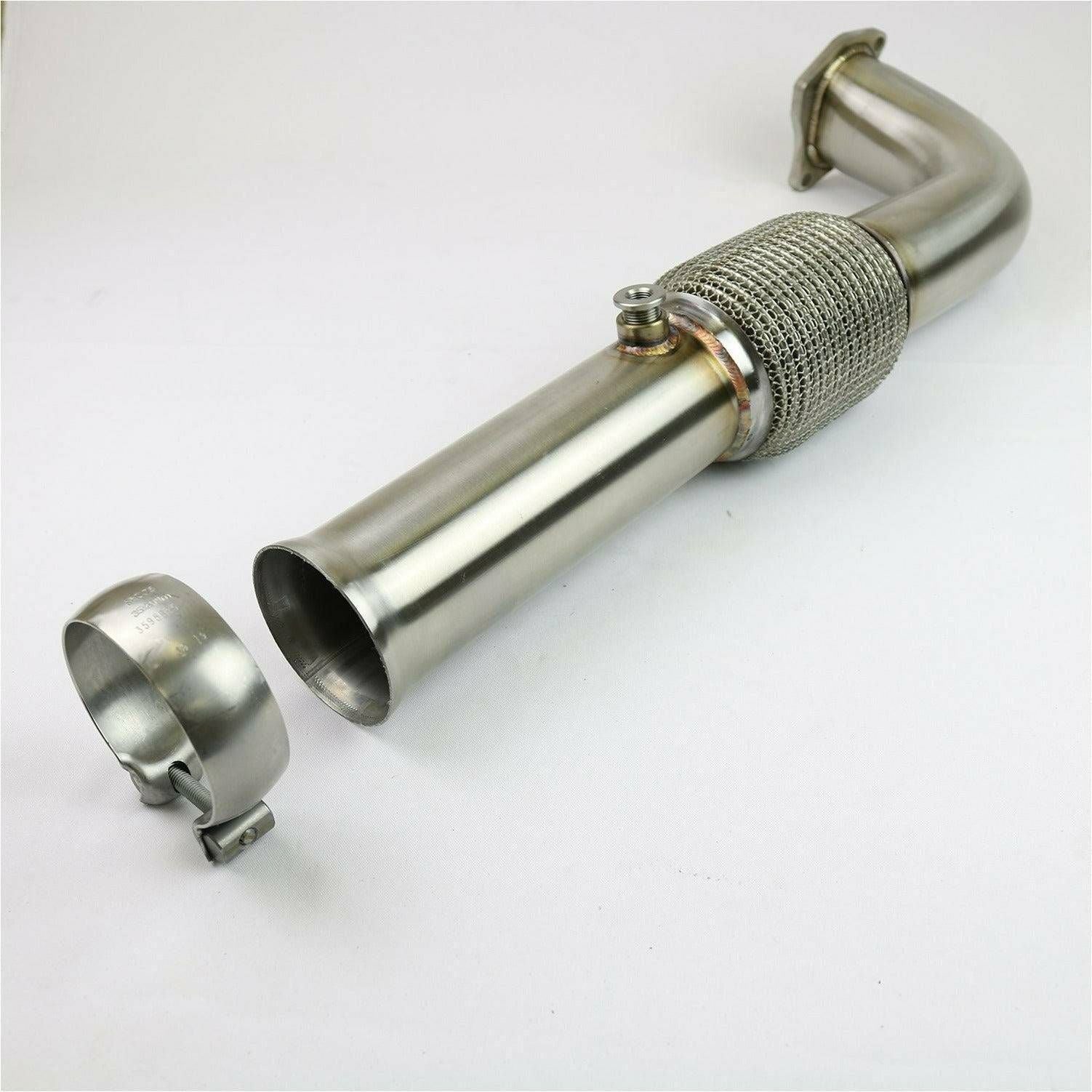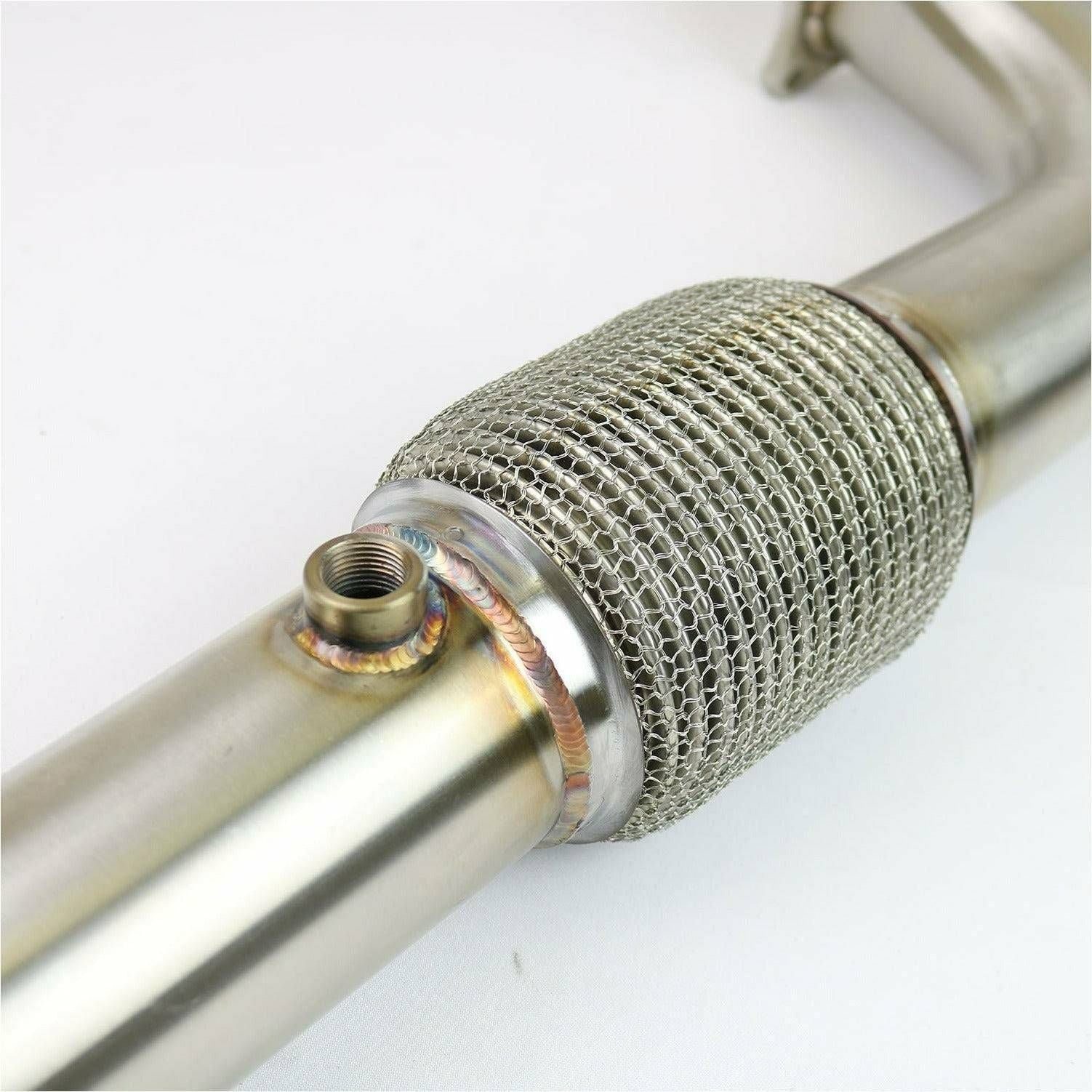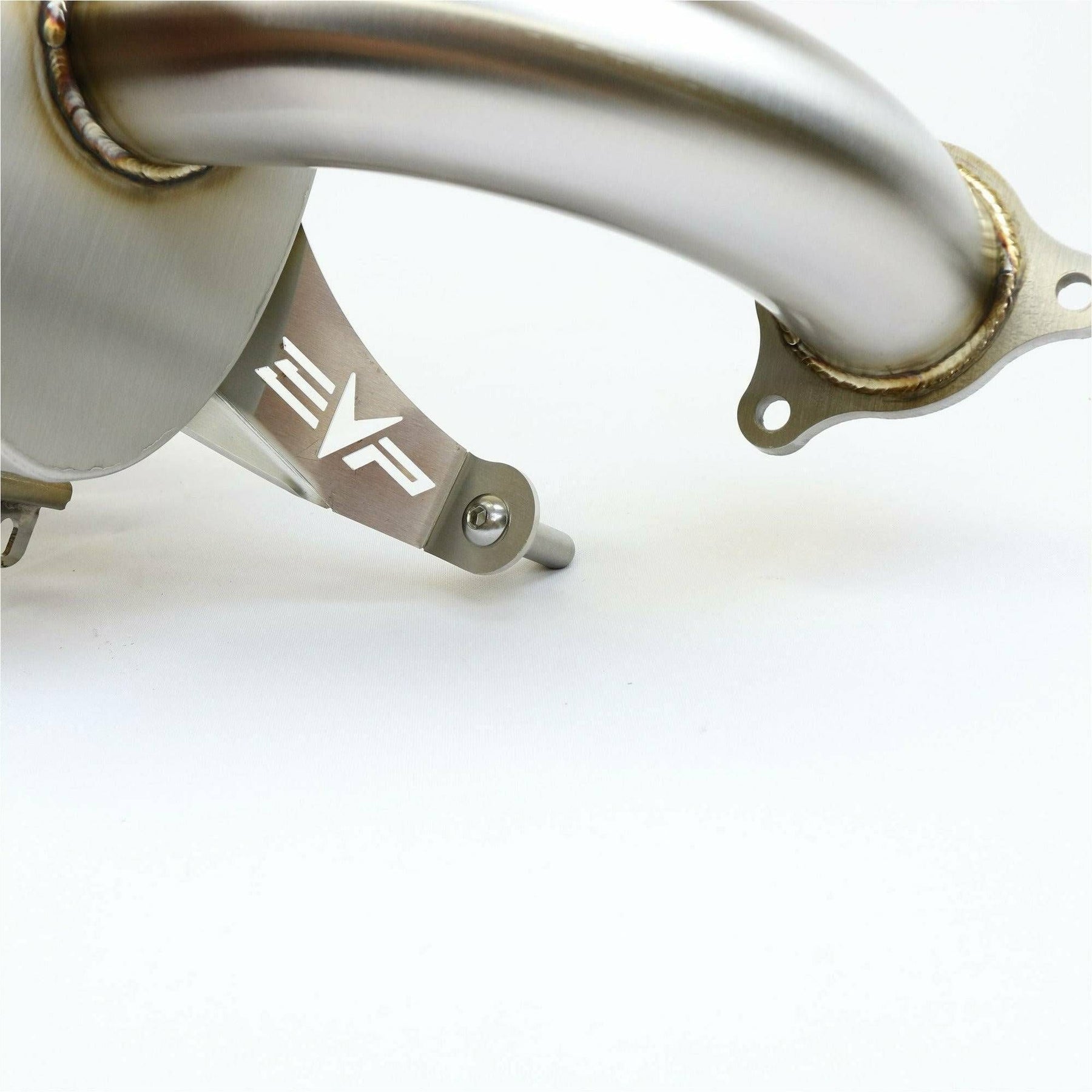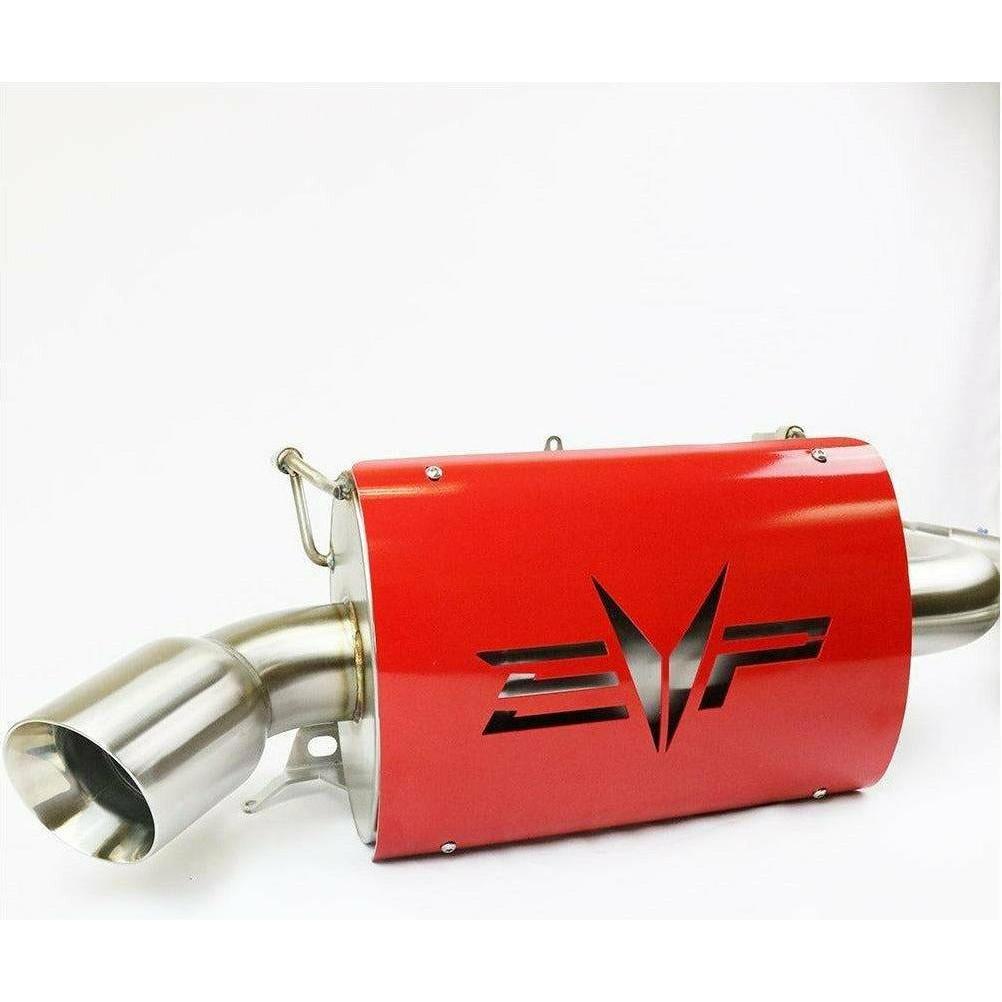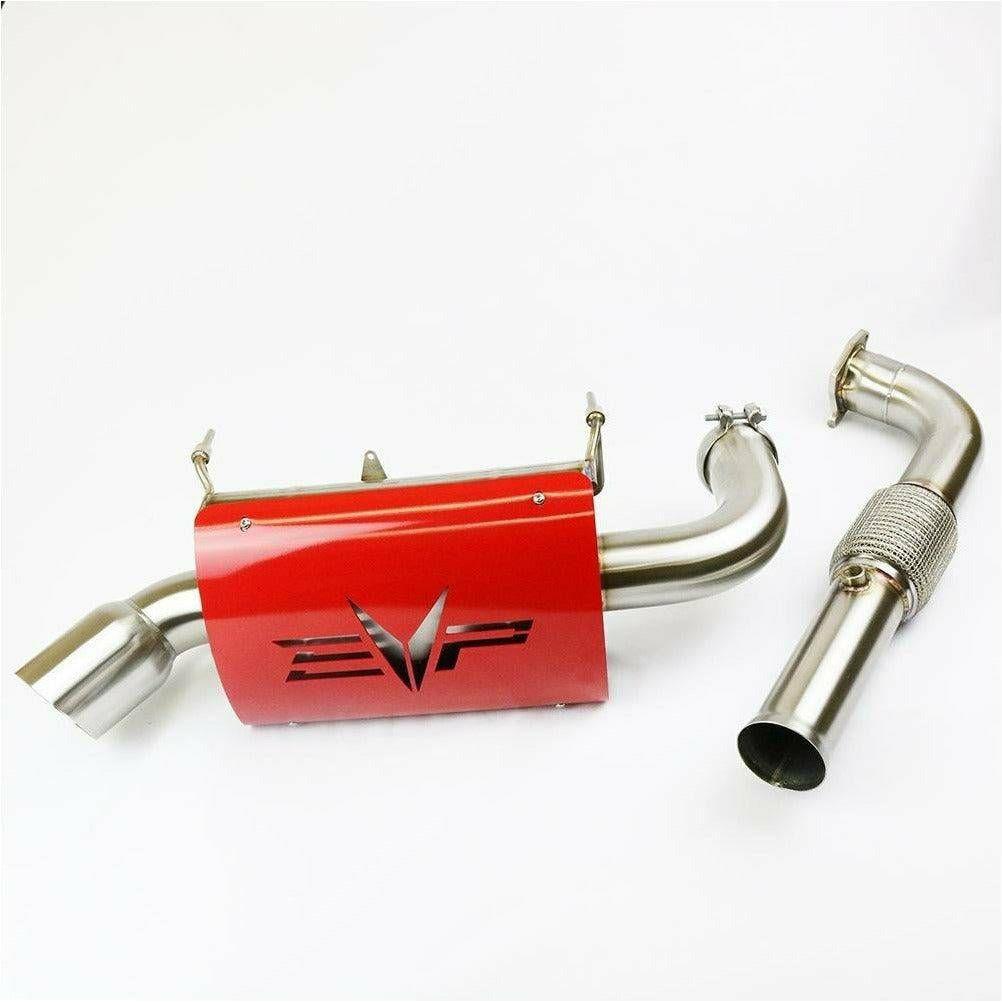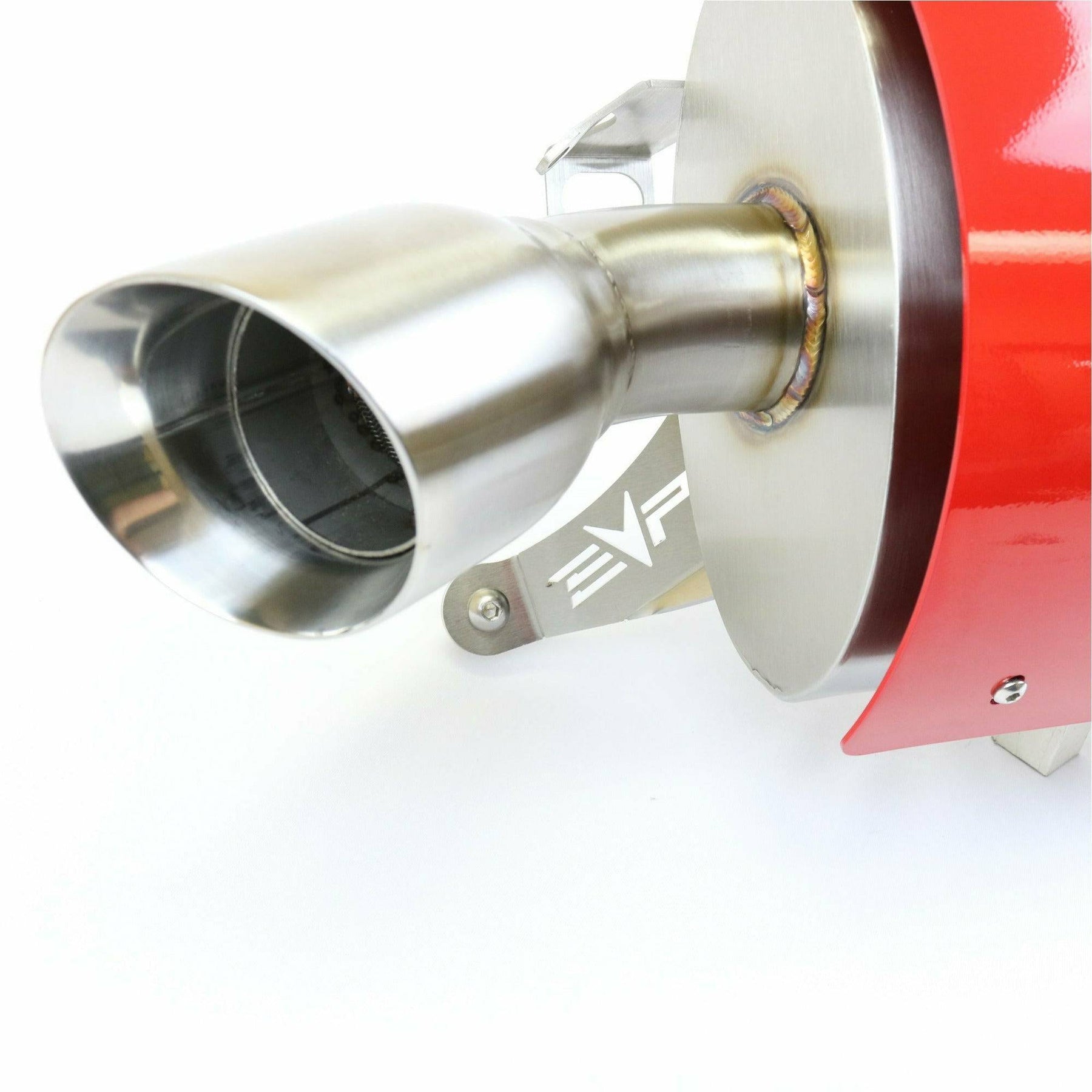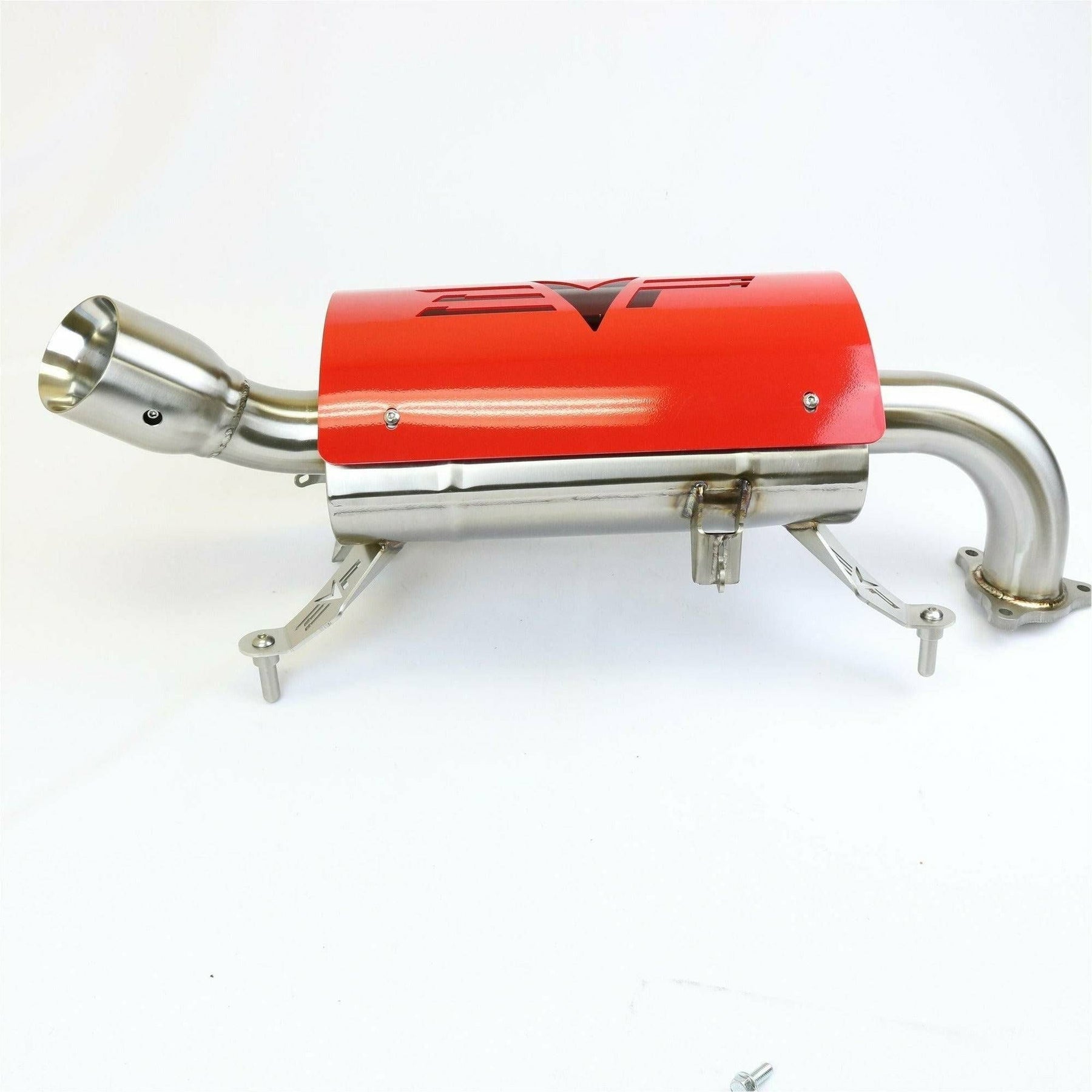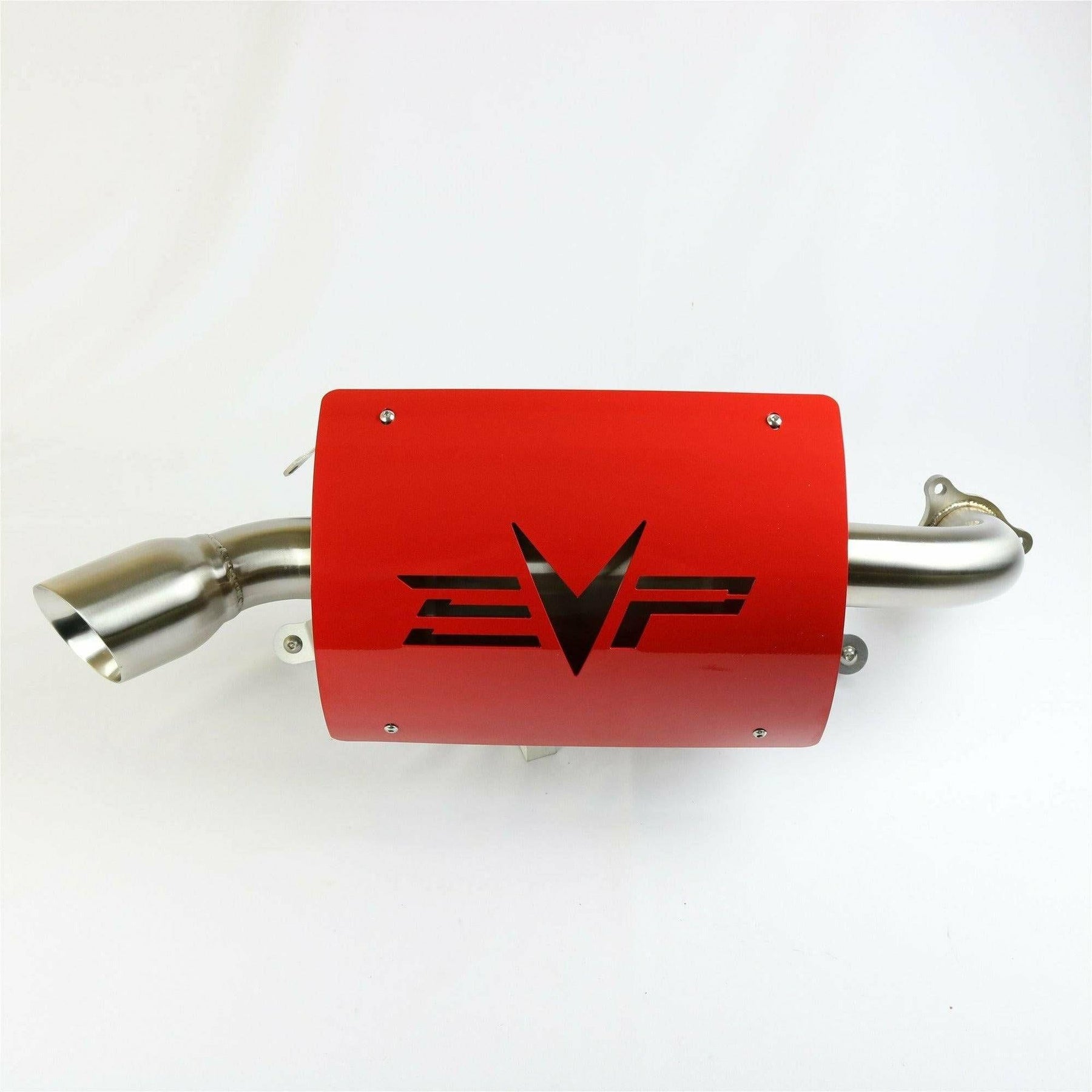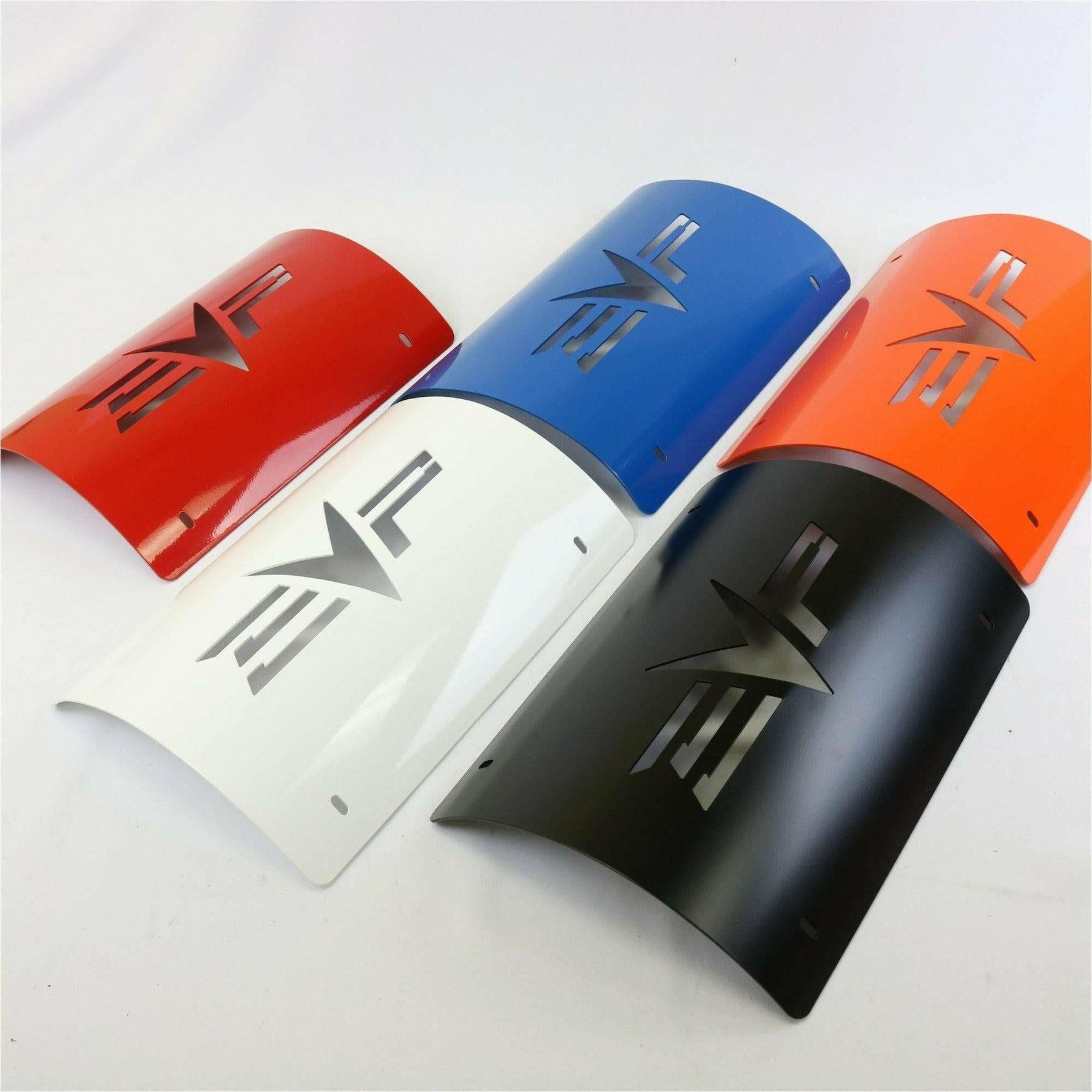 Polaris RZR XP Turbo / Turbo S Magnum Exhaust
Our exhausts are proudly made in the USA in Phoenix, AZ and are constructed of the finest TIG welded 304 Stainless Steel and finished to perfection.
Features:
We go to great lengths to ensure our XP Turbo exhausts sound have the best V-Twin type rumble without being loud.
Each exhaust muffler is designed specifically for the application.
Because we manufacture the muffler cans, each one has the correct size, shape and internal dimensions for the vehicle for which it is intended.
Most other manufacturers buy universal exhaust mufflers from China and weld on pipes to make them fit.
All of our exhausts are less restrictive than stock which frees up additional horsepower!
Color matched accessories to match your vehicle!

Made in the USA by American Craftsman

Simple installation with detailed instructions included

Spark arrestor included

Horsepower increase 

Fits 2016-2019 models
Each EVP exhaust is custom made in our Phoenix AZ manufacturing facility by American craftsman. Our manufacturing facility is dedicated to precision fabricating and exhaust production. Although we build exhausts for many vehicles, each part is hand crafted. Building parts this way is not fast or cheap. Because of the demand for our products, most exhausts have a 3-4 week lead time. It will be worth the wait - when you receive your EVP exhaust, it will be like opening a jewelry box. Each exhaust comes in a box packed in shipping spray foam to ensure it arrives undamaged.
NOTE: Currently 4 Week Build Time
VEHICLE FITMENT
Polaris RZR Turbo S
Polaris RZR XP Turbo