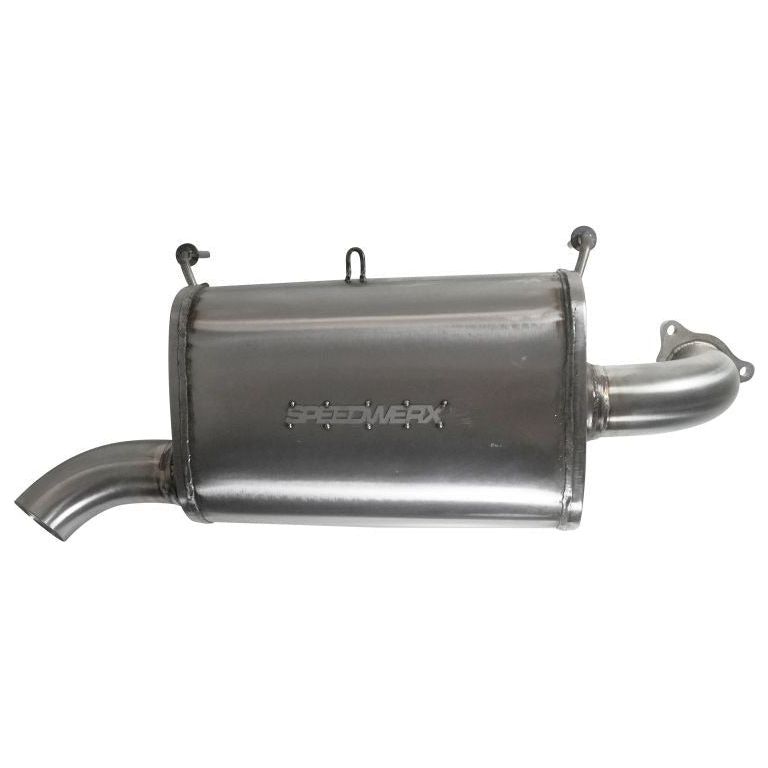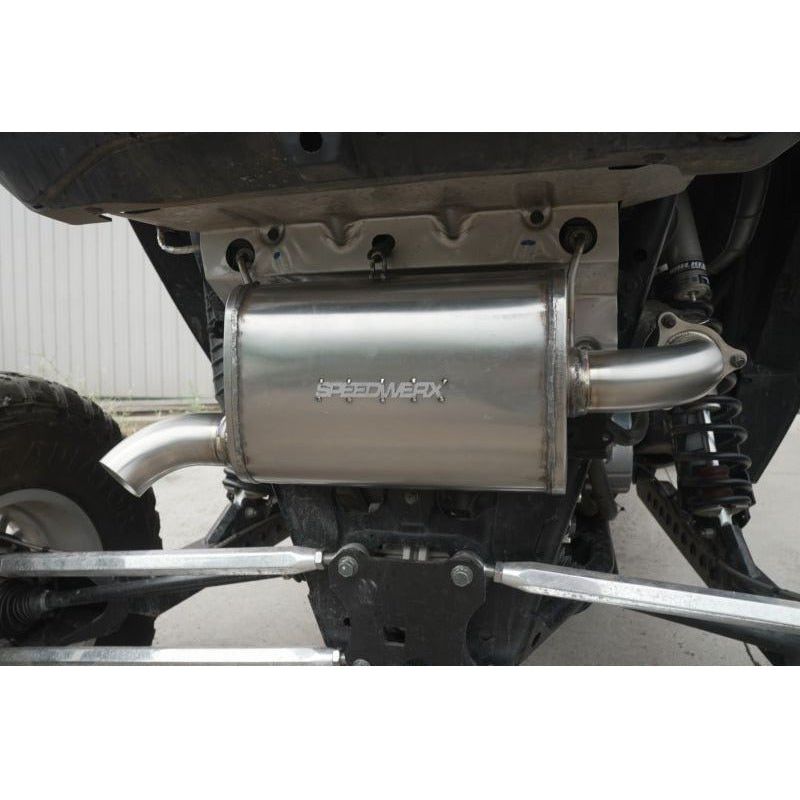 Polaris RZR XP Turbo Q6 Series Bolt-On Exhaust
This Q6 Series Stainless Steel Bolt-On Exhaust is designed to increase power, add acceleration and throttle response, lose weight and give your machine a new deeper, throatier sound. With this exhaust, you are also eliminating the catalytic converter that is inside the OEM muffler- that means more air flow for better performance, and less heat retention for cooler engine compartment temps. The fully baffled design is only slightly louder than stock and the all stainless construction means it's maintenance free and looks good. It's an easy bolt-on installation with no other modifications required.
Features:
Weight 10.9 lbs = 8.1 lbs Lighter than stock
304 Stainless Steel  
More power 10% gain over stock
Runs Cooler than stock for less heat at rear
Stock heat shield capable
Made in USA !
Sound Level Comparison:
Stock
Idle 81 dB
4000 RPM 91 dB
8000 RPM 104 dB
Speedwerx Q6
Idle 86 dB (+ 5 dB)
4000 RPM 93 db (+ 2 dB)
8000 RPM 106 db (+ 2 dB)
Speedwerx L2 
Idle 87 dB (+ 6 dB)
4000 RPM 100 dB (+ 9 dB)
8000 RPM 111 dB (+ 7 dB)
VEHICLE FITMENT
Polaris RZR XP Turbo
VIDEOS