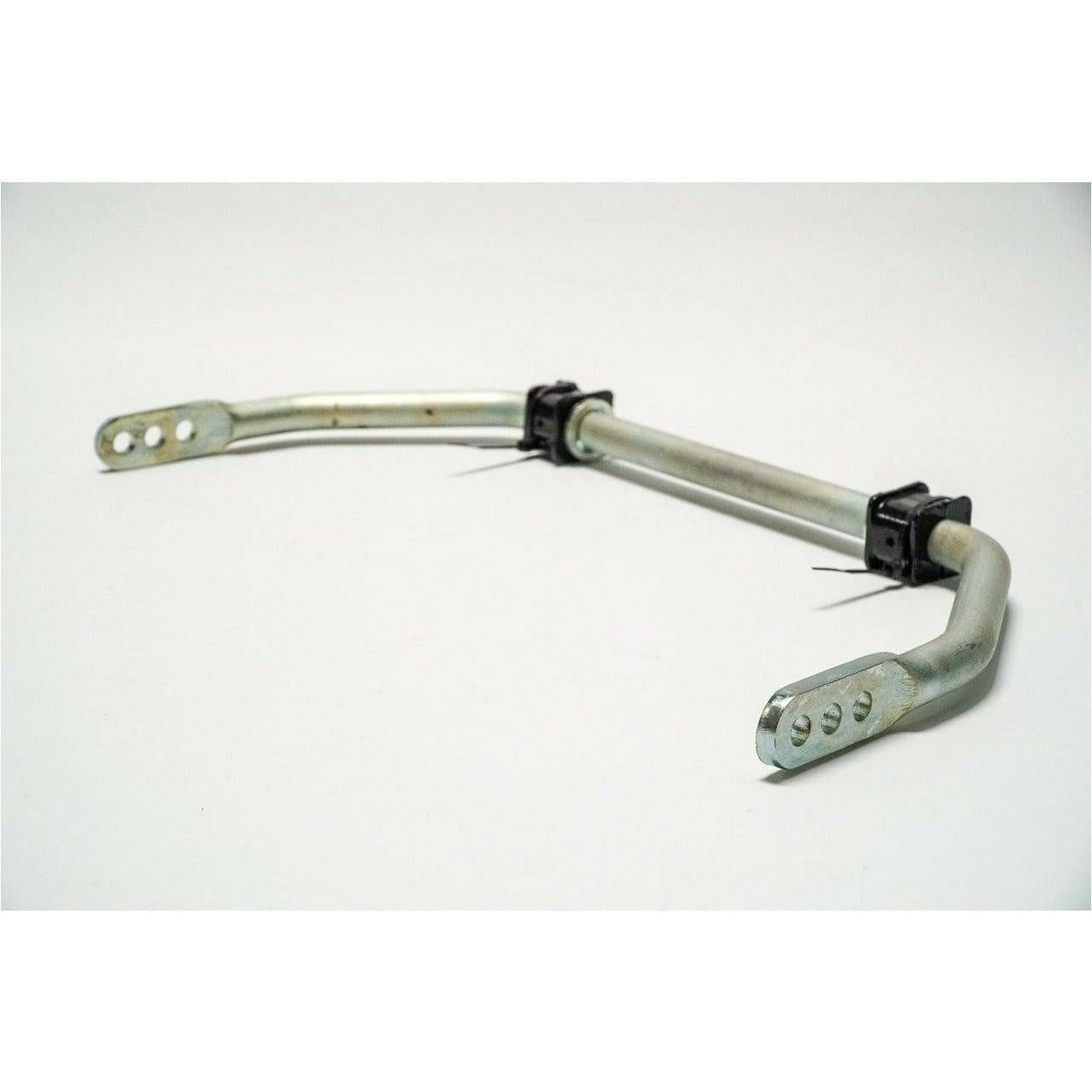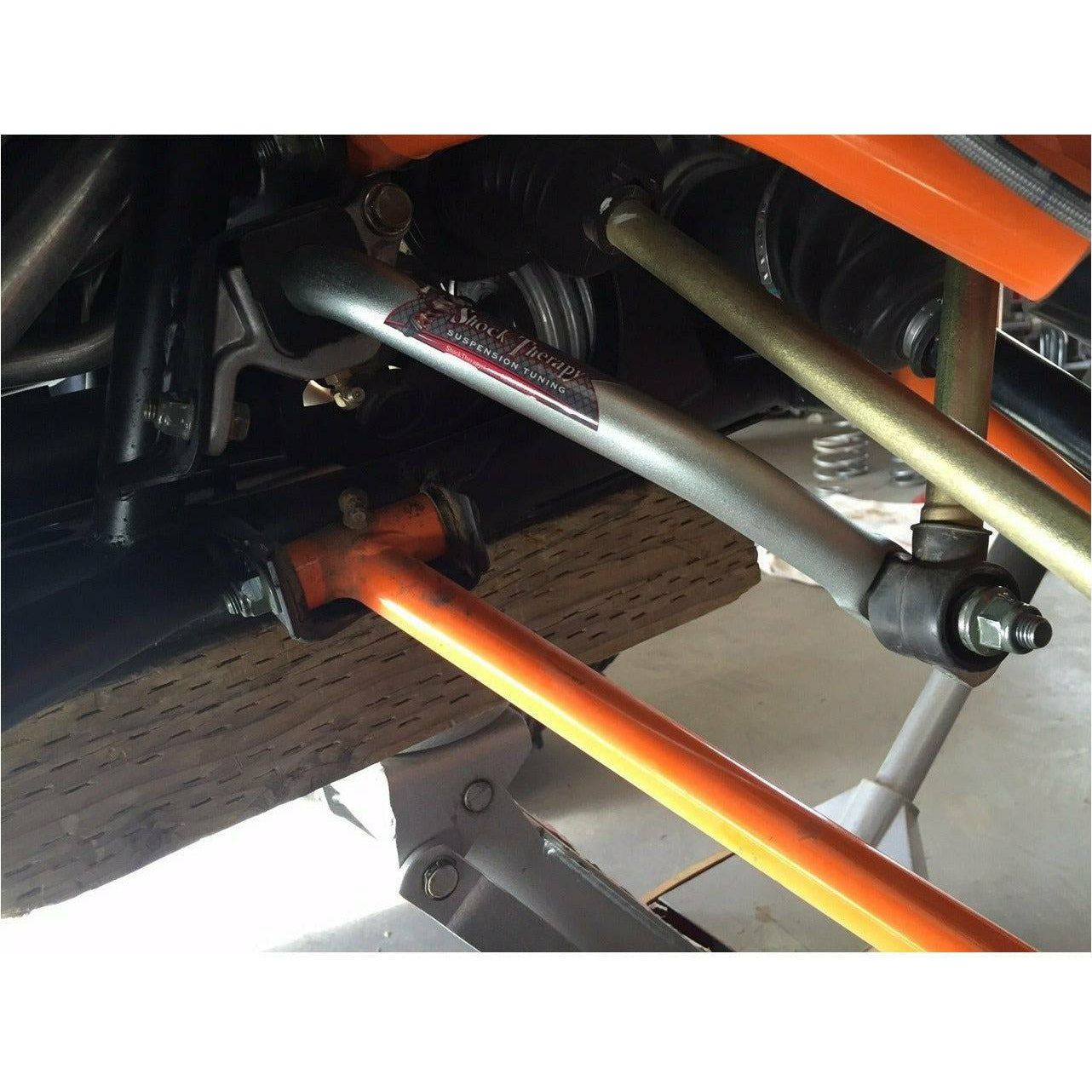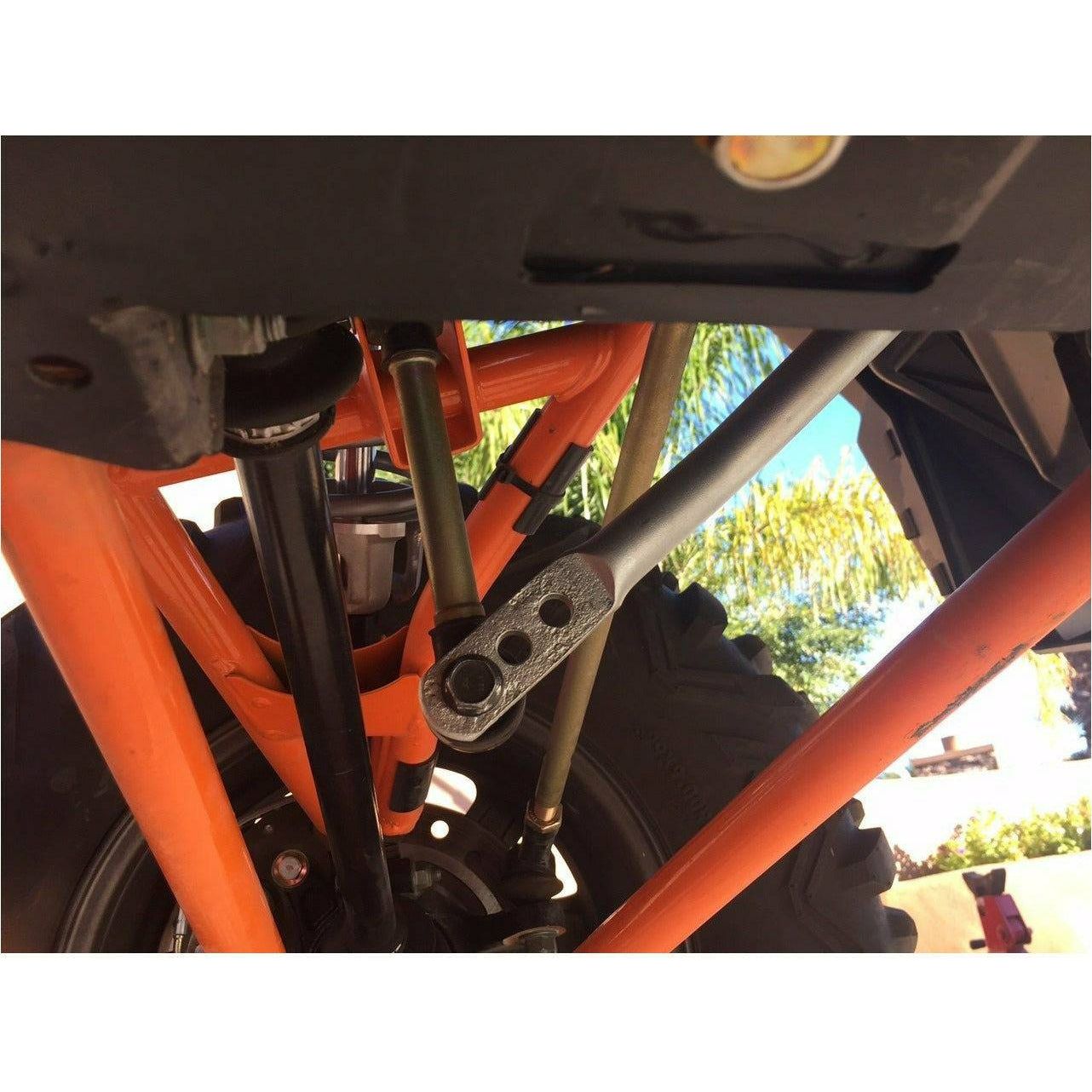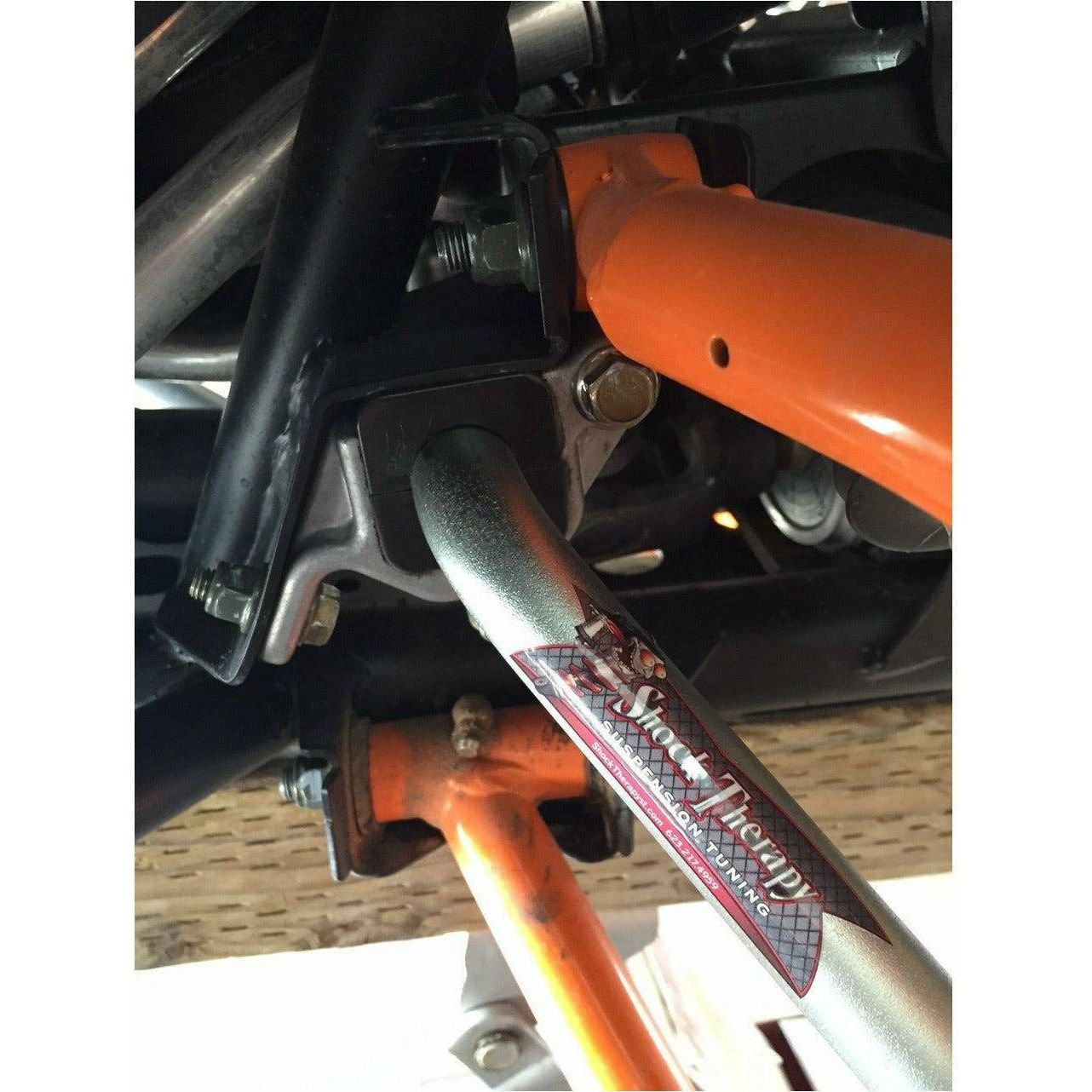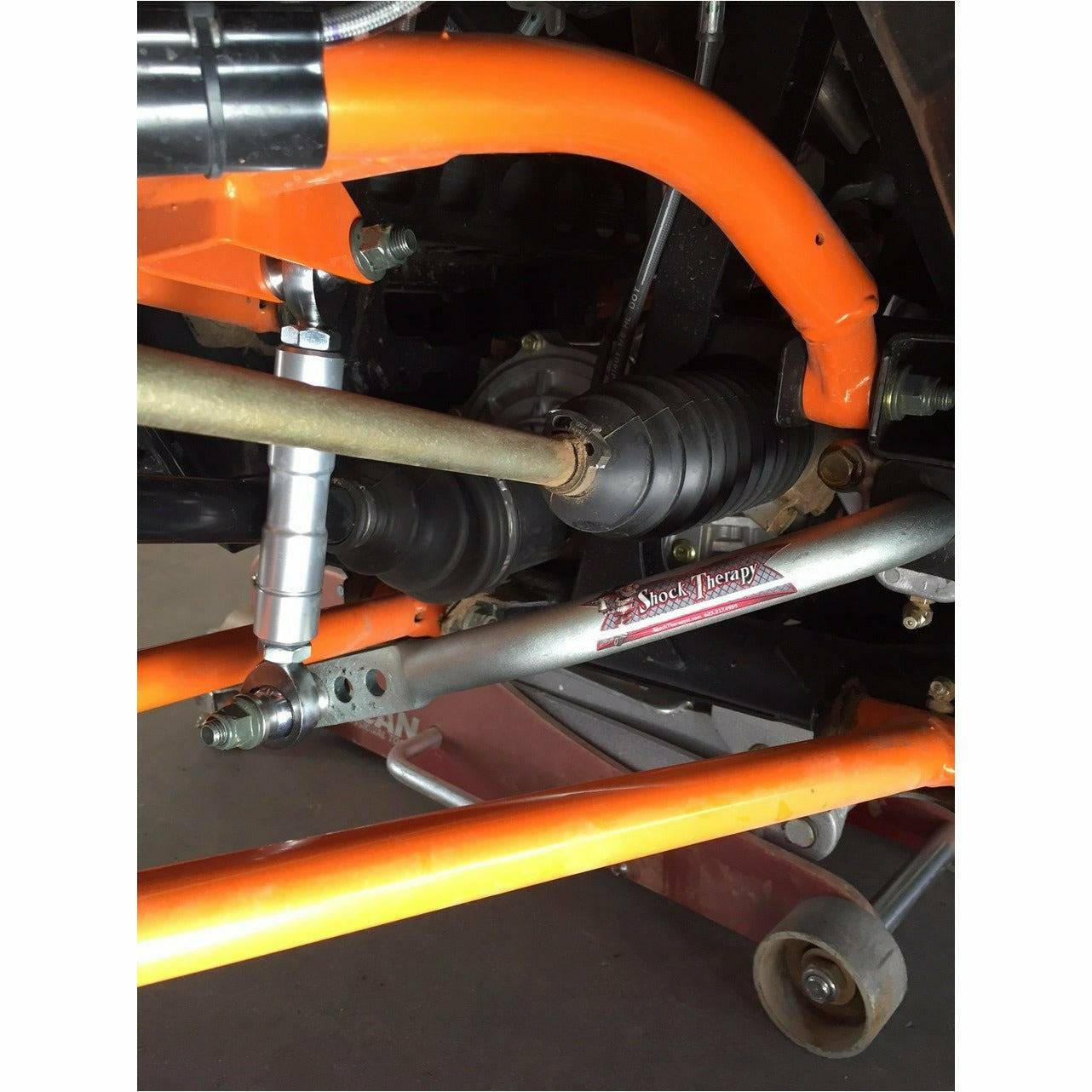 Polaris RZR XP Turbo Front Sway Bar Kit
Our new front anti sway bar for the Polaris RZR XP Turbo and RZR XP1000 Fox Edition are in stock and ready to ship!  On the standard XP, body roll is a serious problem which is cured instantly with the addition of our front and rear anti sway bars. On the newer models the handling and cornering are quite improved over previous versions with the addition of a factory front sway bar on the Fox Edition and Turbo XP's. But, the factory system is still a bit soft and allows quite a bit of body roll in corners which contributes to roll overs and slower corner speeds. Our new front Anti Sway Bar is a solid, heat treated bar that is larger than the stock system and adjustable as well.
This kit uses the factory sway bar links but you can also upgrade them to our Billet Aluminum, adjustable links. These not only look better but they are stronger too. They also allow you to adjust the system to make sure you don't have any pre load to one side or the other if you have a bent A arm or any other movement that may cause a misaligned sway bar system. If you are racing and always turn left (sprint races, ice racing, etc) these links will allow you to pre load the sway bar to one side or the other. This will help tremendously if you are always corning the same direction.
Our sway bar system is a direct bolt on item and will use the factory mounts completely. There are no holes to drill or tabs to weld. The installation of this system should take less than 30 minutes. A safer, more stable and most importantly, adjustable system is waiting for you. Don't delay, order today.
Features:
Stiffer system to limit front body roll
Three position adjustability so you can tune your front body roll to your driving style
More stable at high speeds
Higher corner speeds
More tire contact and traction while cornering
Quicker steering response when turning
VEHICLE FITMENT
Polaris RZR XP Turbo