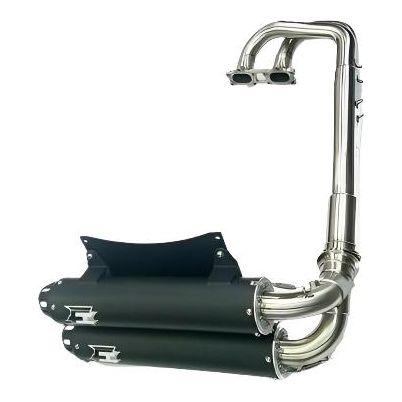 Polaris RZR XP 1000 Full Exhaust System
Empire Industries Polaris XP 1000 Full Exhaust System. Full tig welded stainless steel exhaust that features a step pipe design to pull the most horsepower out of your motor. The head pipes and midsection are mated together with a stainless steel turbo-style v-band clamp. The silencers have a 2″ straight-through core design with internal quiet cores to keep the sound to a tolerable level. Removable billet end caps make for easy repacking.
The optional external quiet cores with turn downs bring the decibel level within 2 decibels of the stock system.
VEHICLE FITMENT
Polaris RZR XP 1000