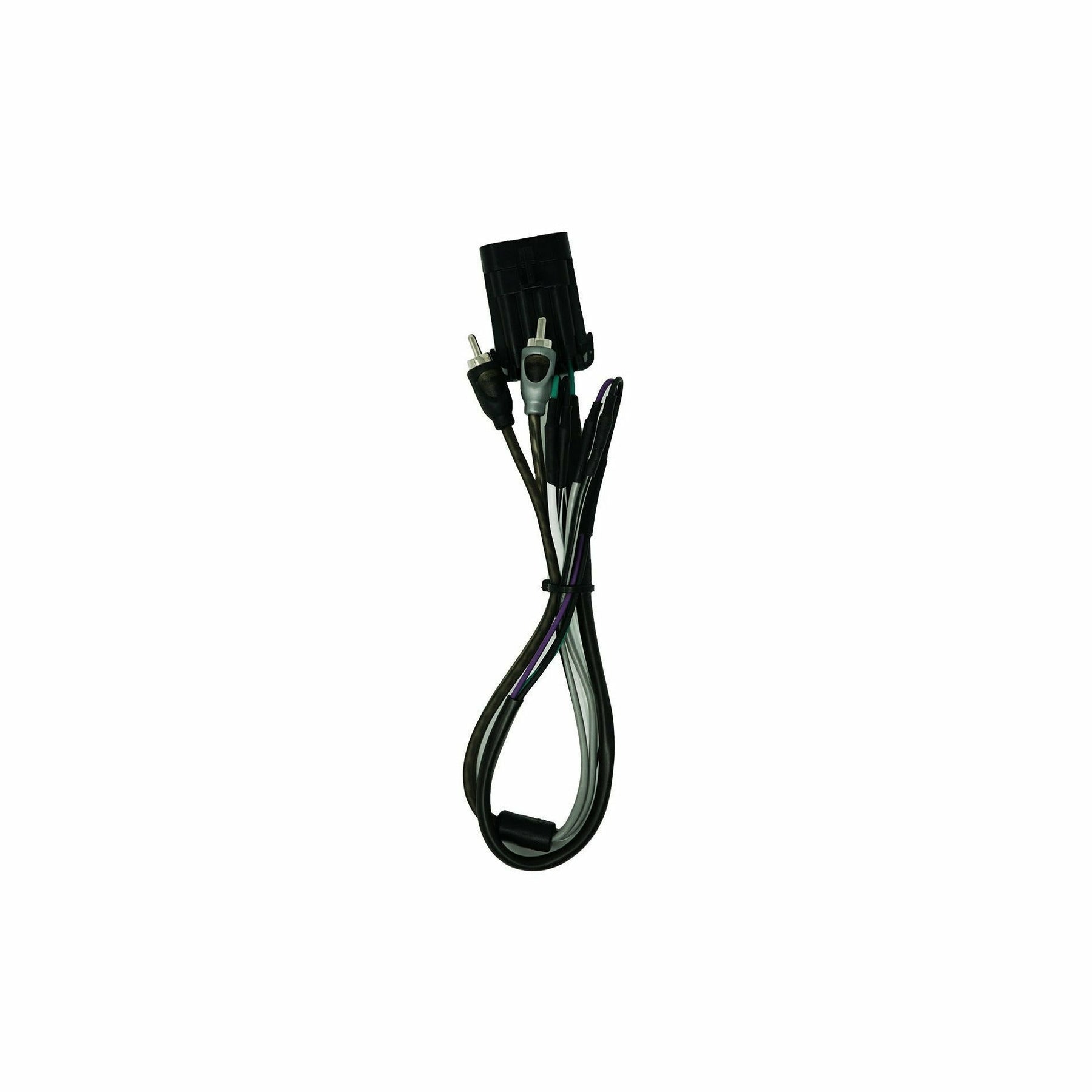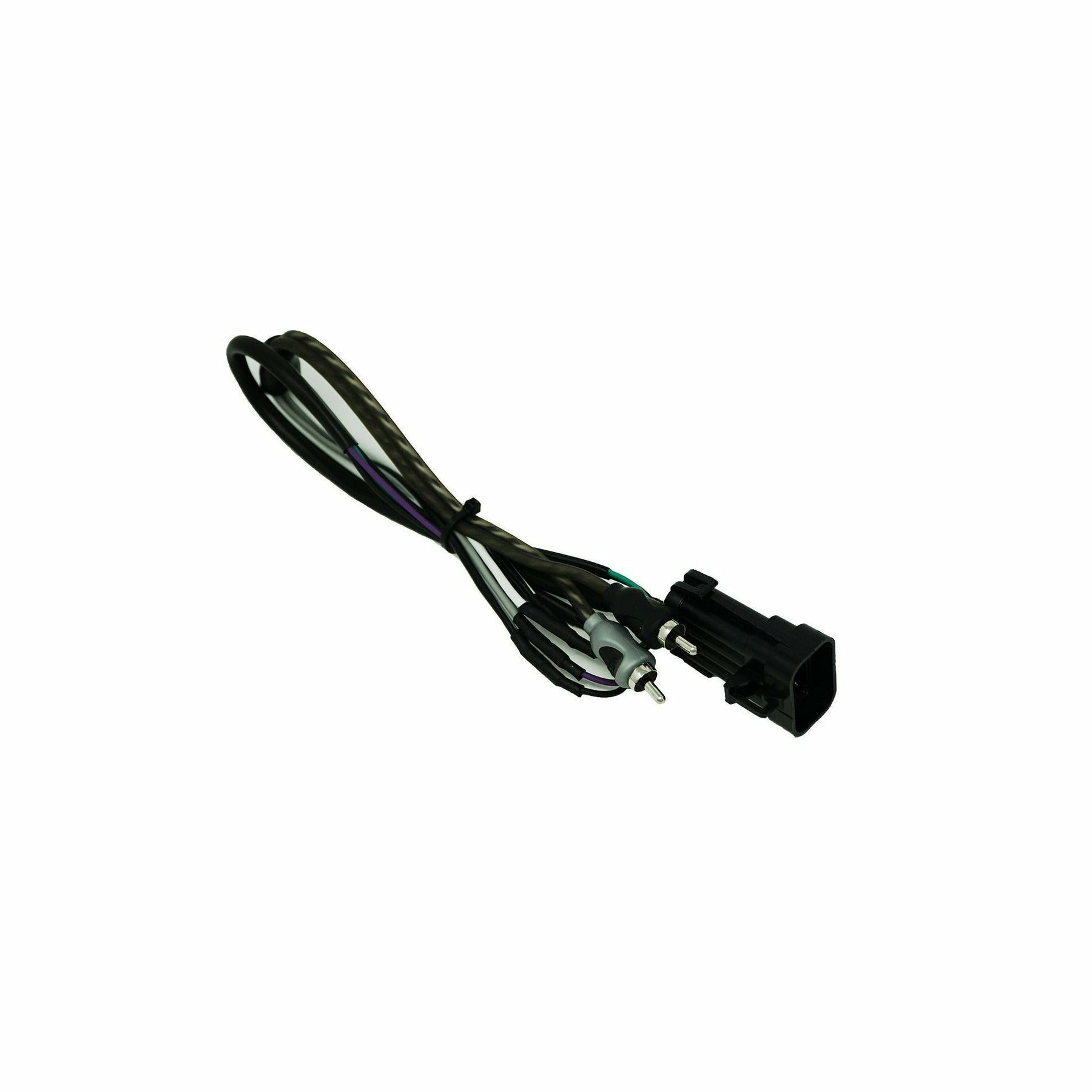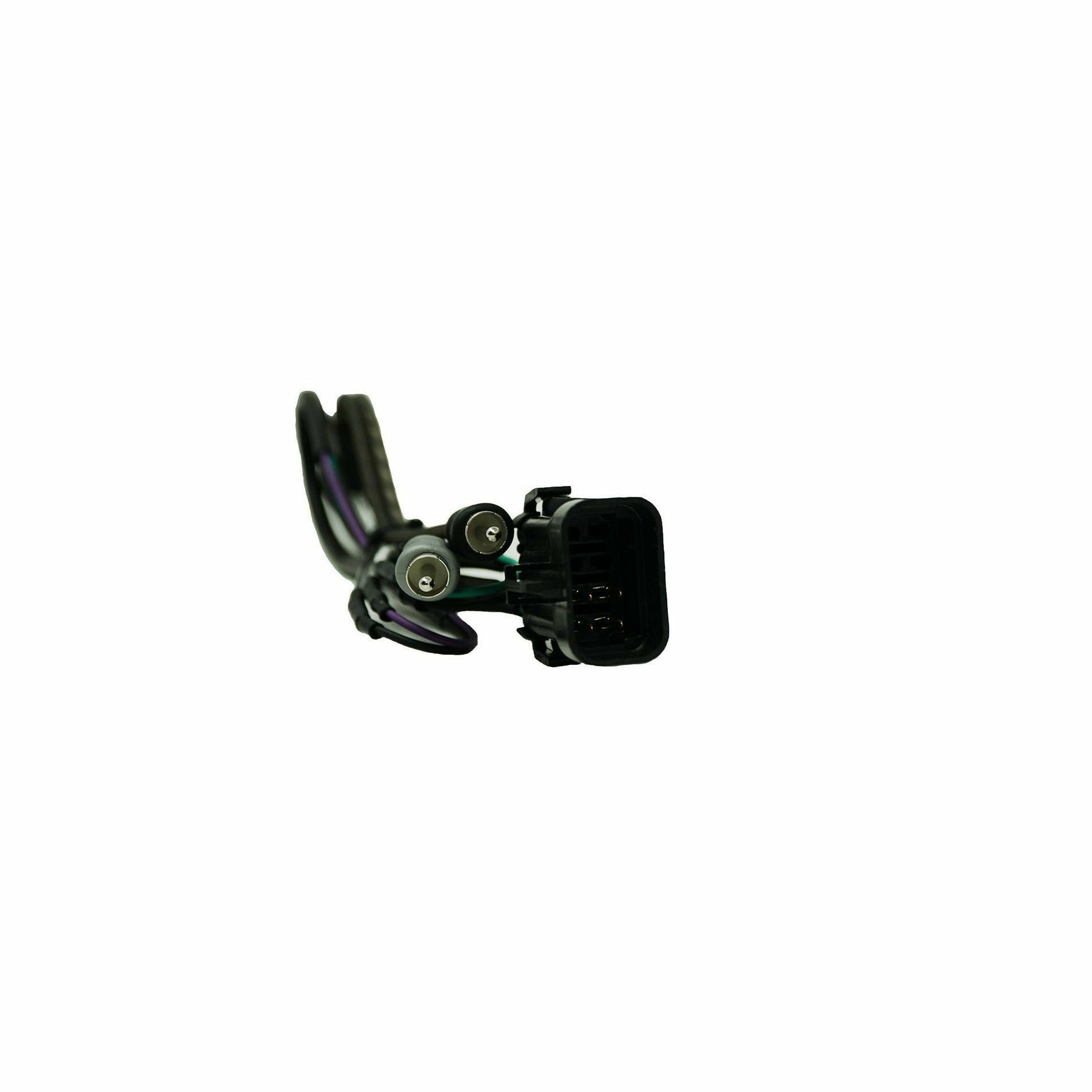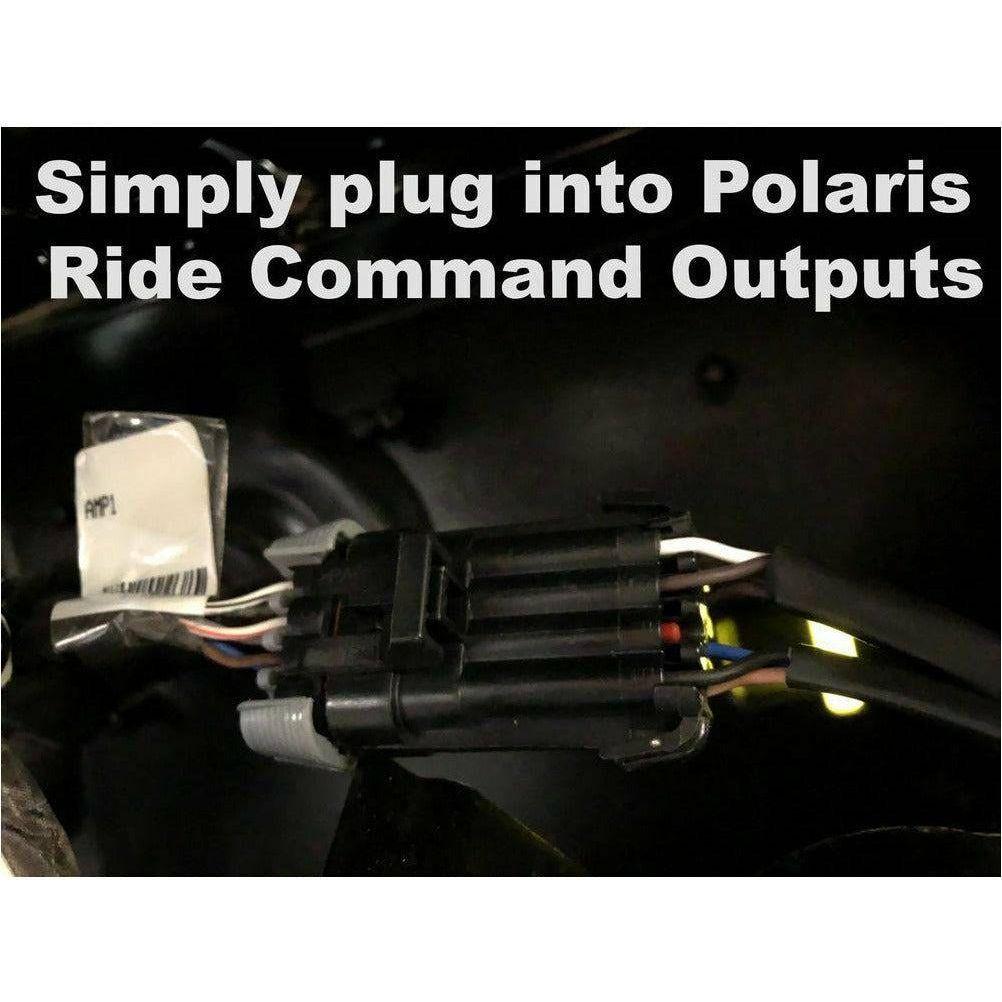 Polaris RZR Ride Command Amplifier RCA Harness (No Remote Wire)
This Ride Command Plug will let you get the RCA low level audio output need to run an amplifier on the Polaris factory source unit. This adapter is designed for audio only and has no Remote Out built in. Its perfect as a 2nd and 3rd option to our Ride Command RCA Harness with Regulated Remote Output or if a remote trigger is just unwanted.
*Works on 2 and 4 seat Models
Factory Ride Command Plugs:
Factory Plug AMP1 (they are labeled) is the front output, full range. Controlled by "front" on Ride Command
Factory Plug AMP2 (they are labeled) is the rear output, full range. Controlled by "rear" on Ride Command. *Tip! For Installs where you are installing a sub woofer but do not have a sub control knob and you do not need a front to rear fader for the highs, you can use the rear output as a sub channel. Then by fading front to rear you have some control over the level of the sub woofer. So fading to front produces less sub output, and fading to rear produces more sub output by lowering fronts. 
Factory Plug AMP3 (they are labeled) full range output. Not independently controlled by Ride Command, no on screen adjustments. This is a good option for sub woofer.
VEHICLE FITMENT
Polaris RZR Pro R
Polaris RZR Pro XP

Polaris RZR Turbo R
Polaris RZR Turbo S
Polaris RZR XP 1000
Polaris RZR XP Turbo
INSTALLATION