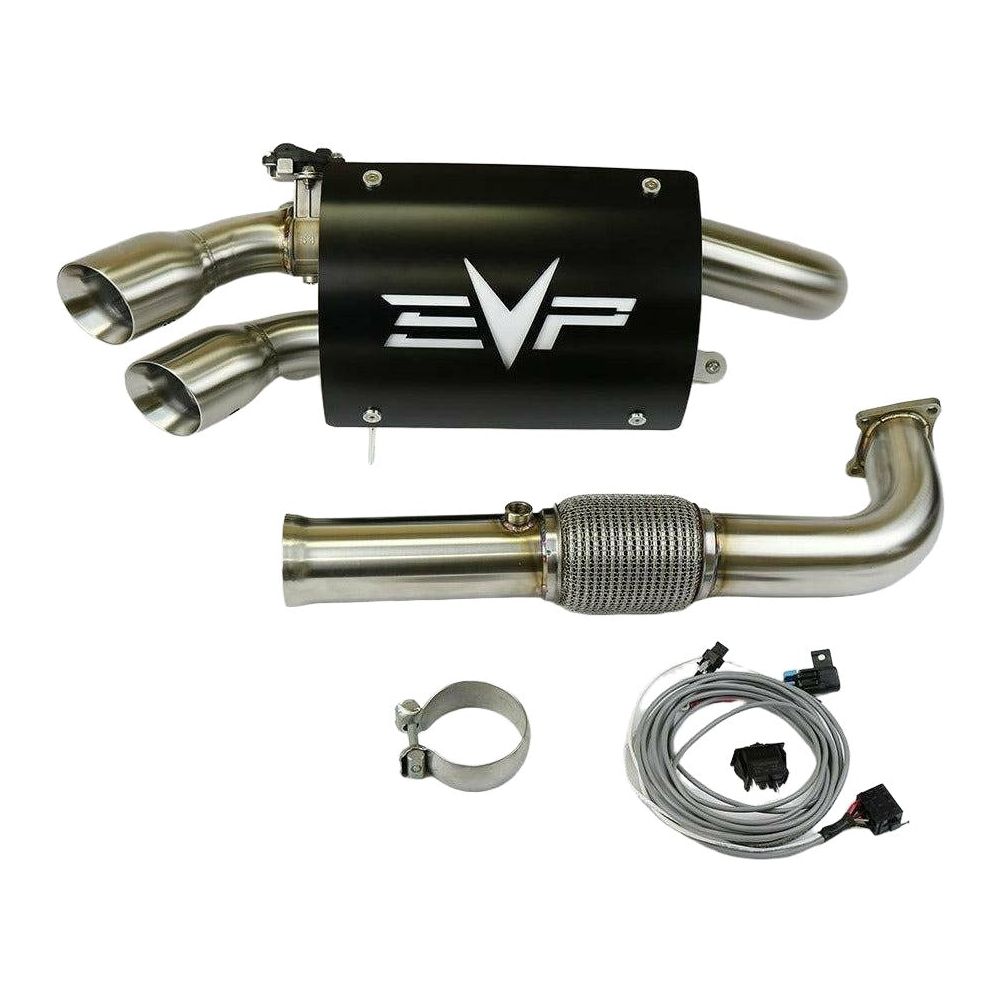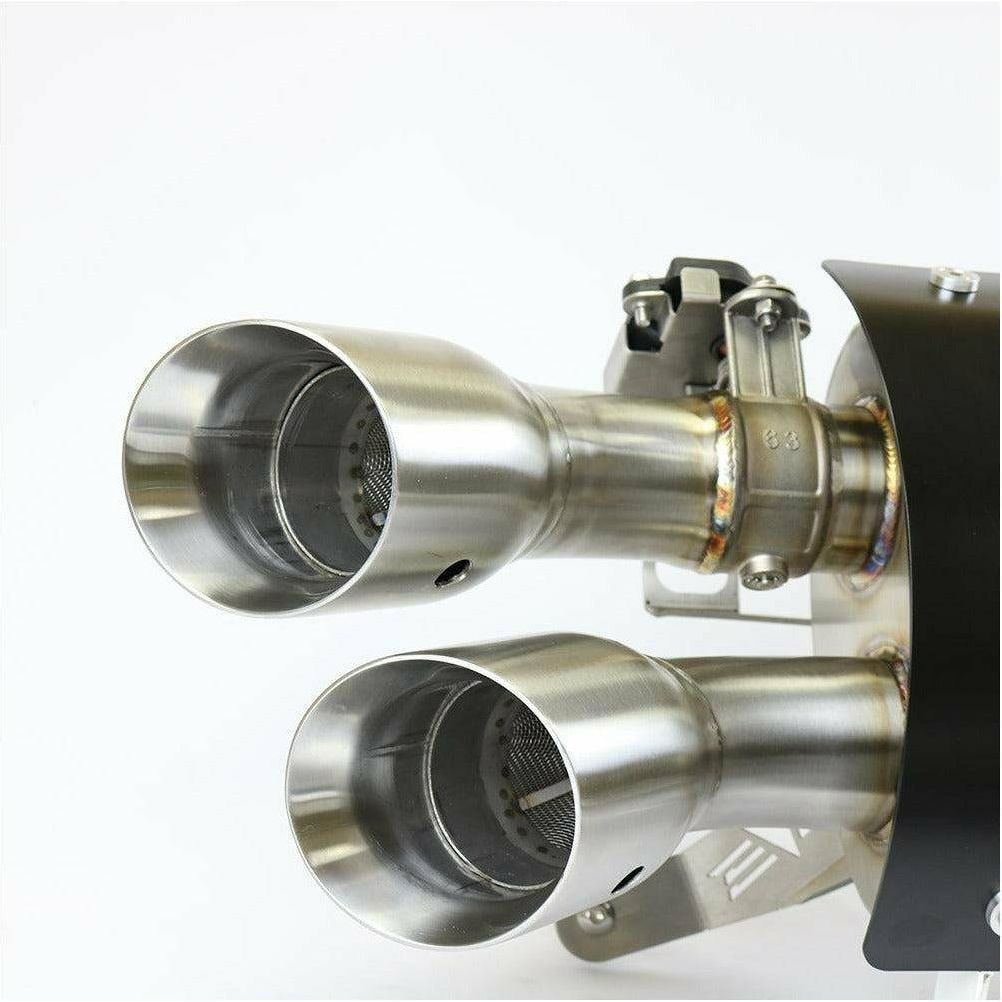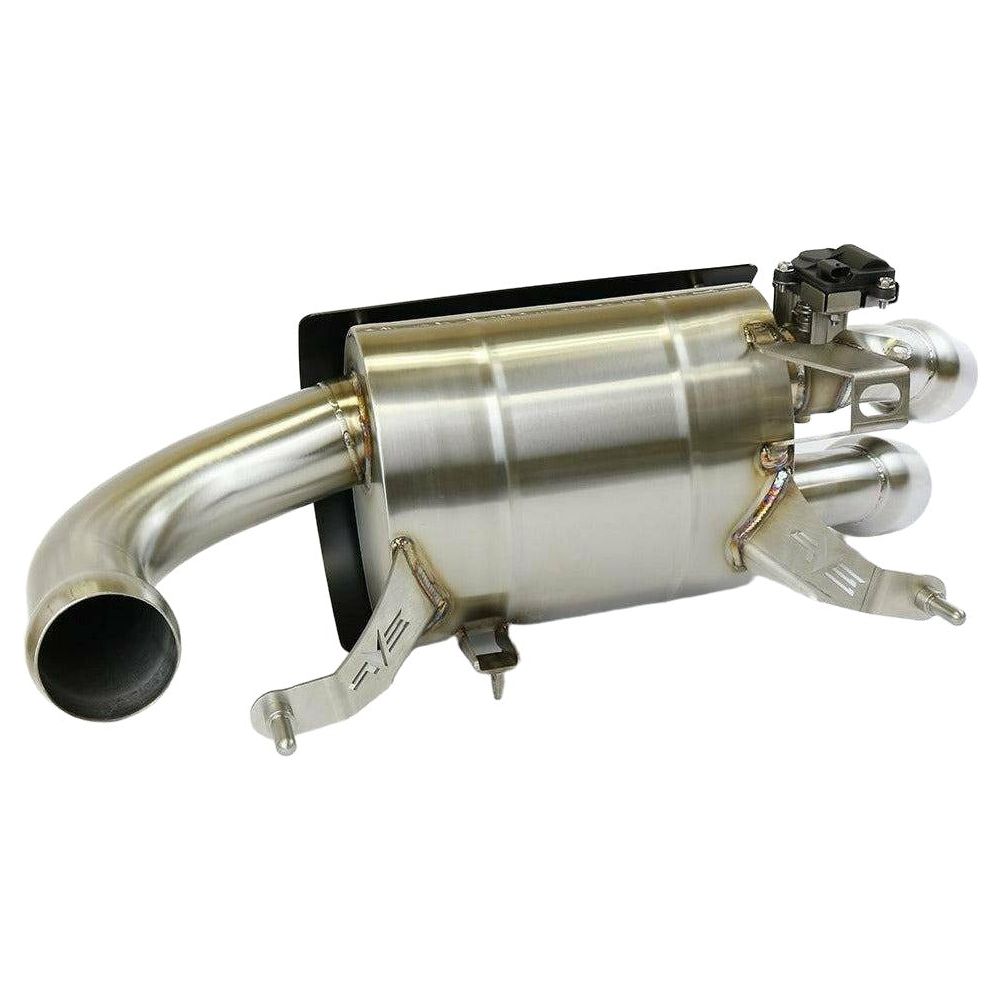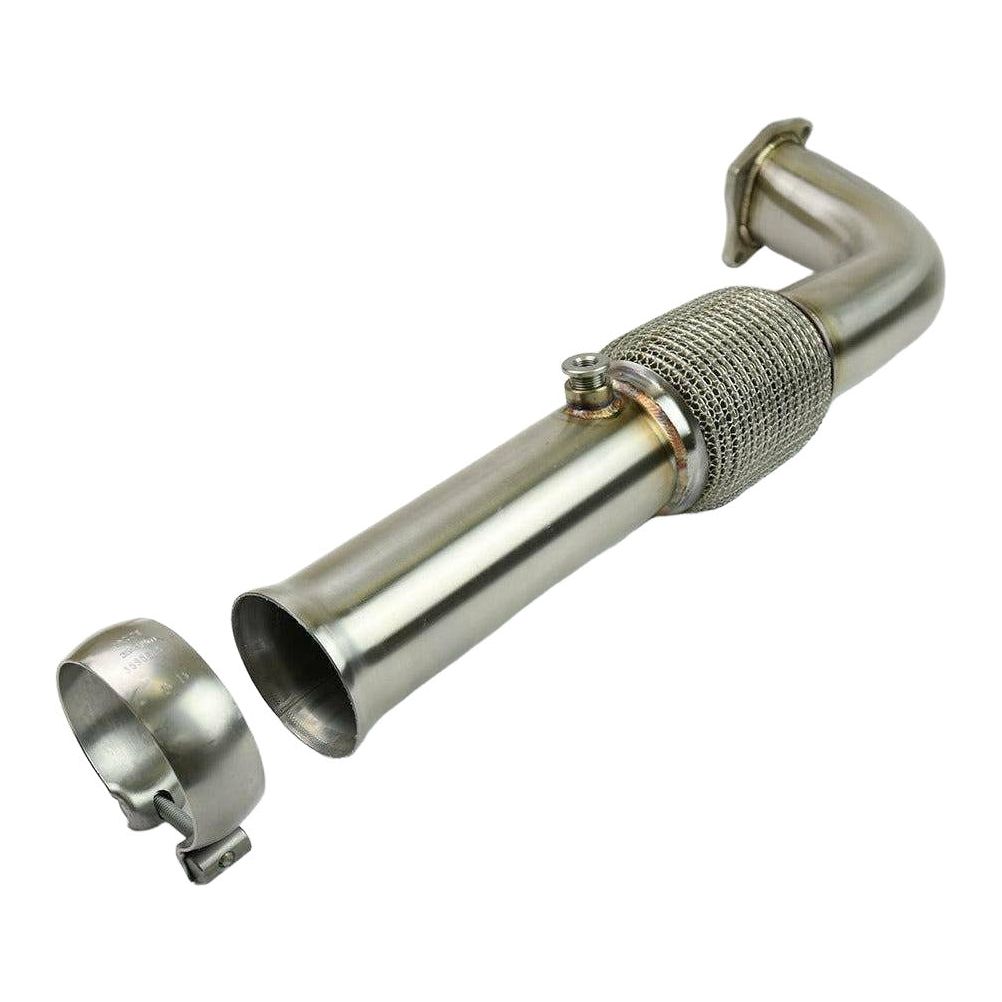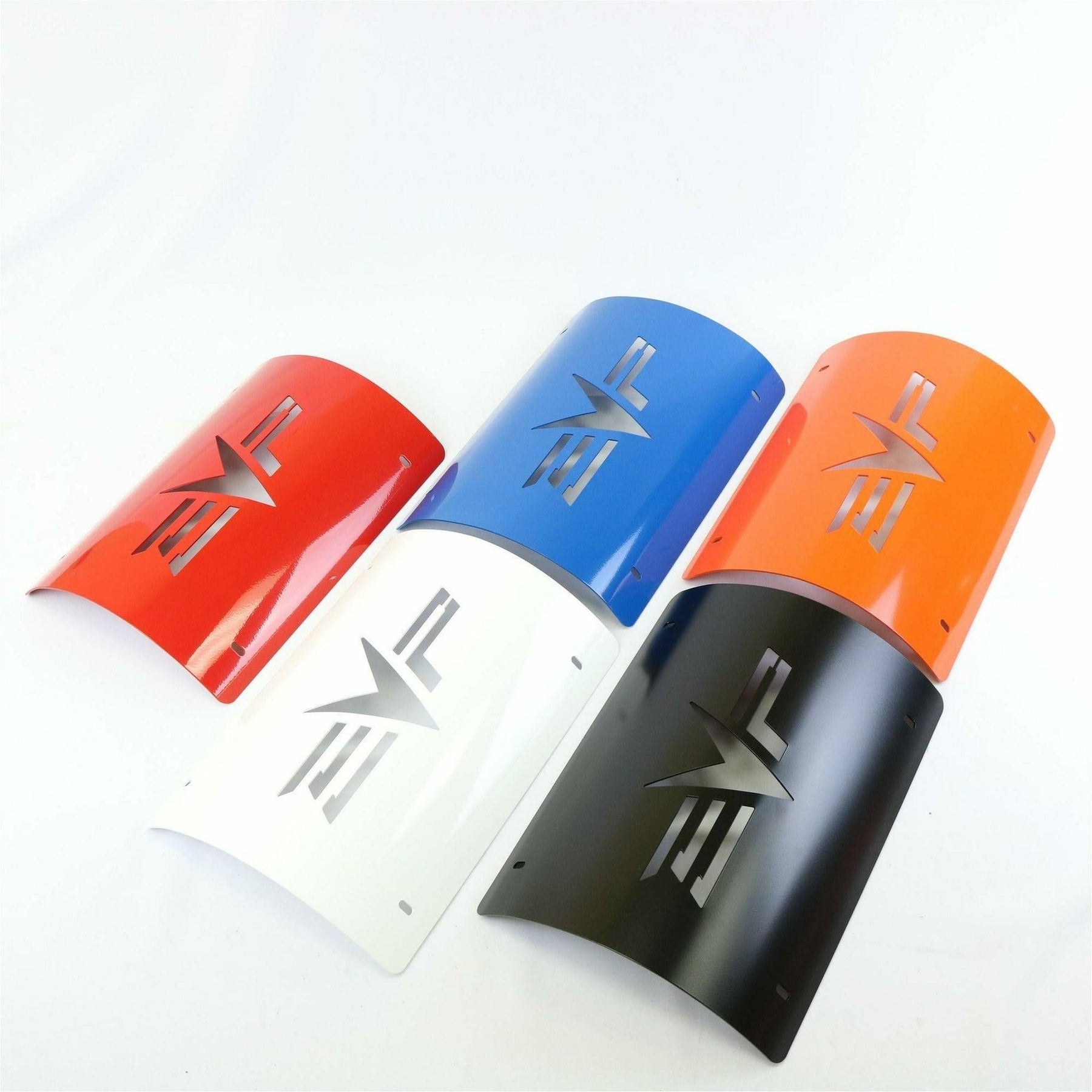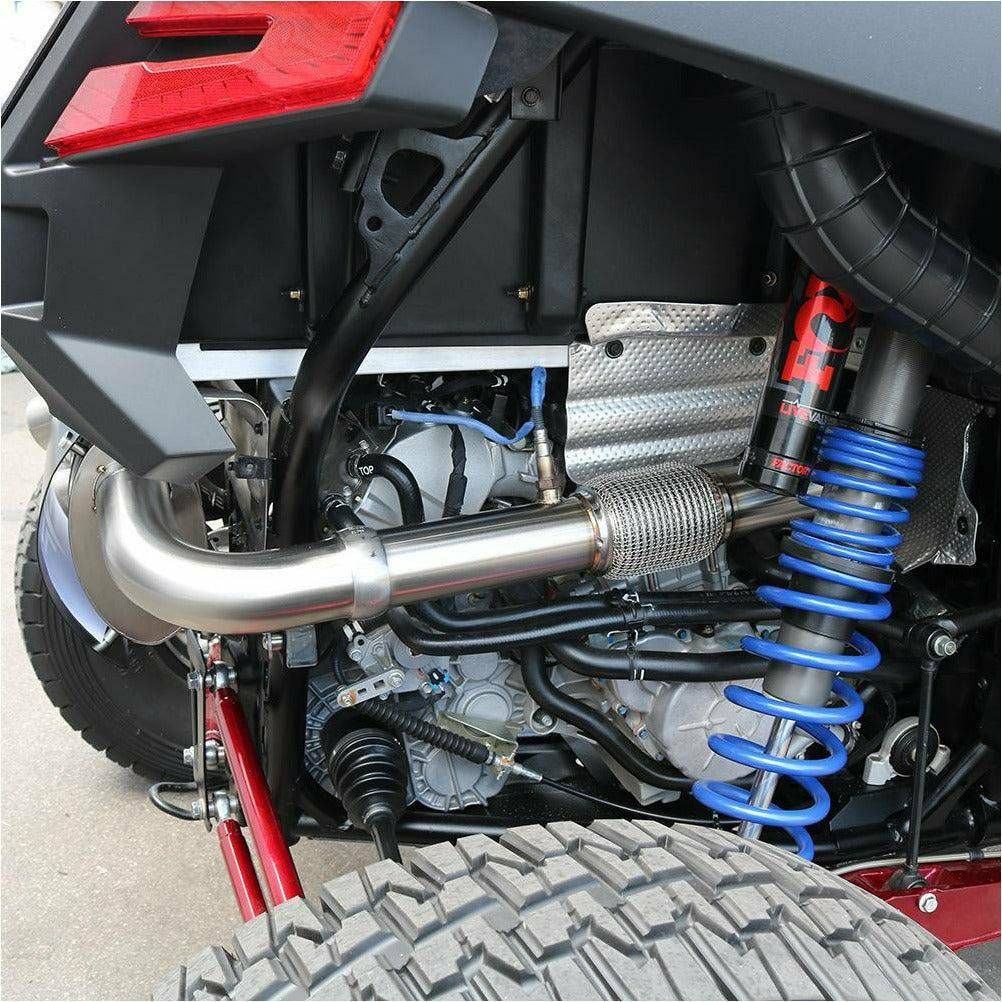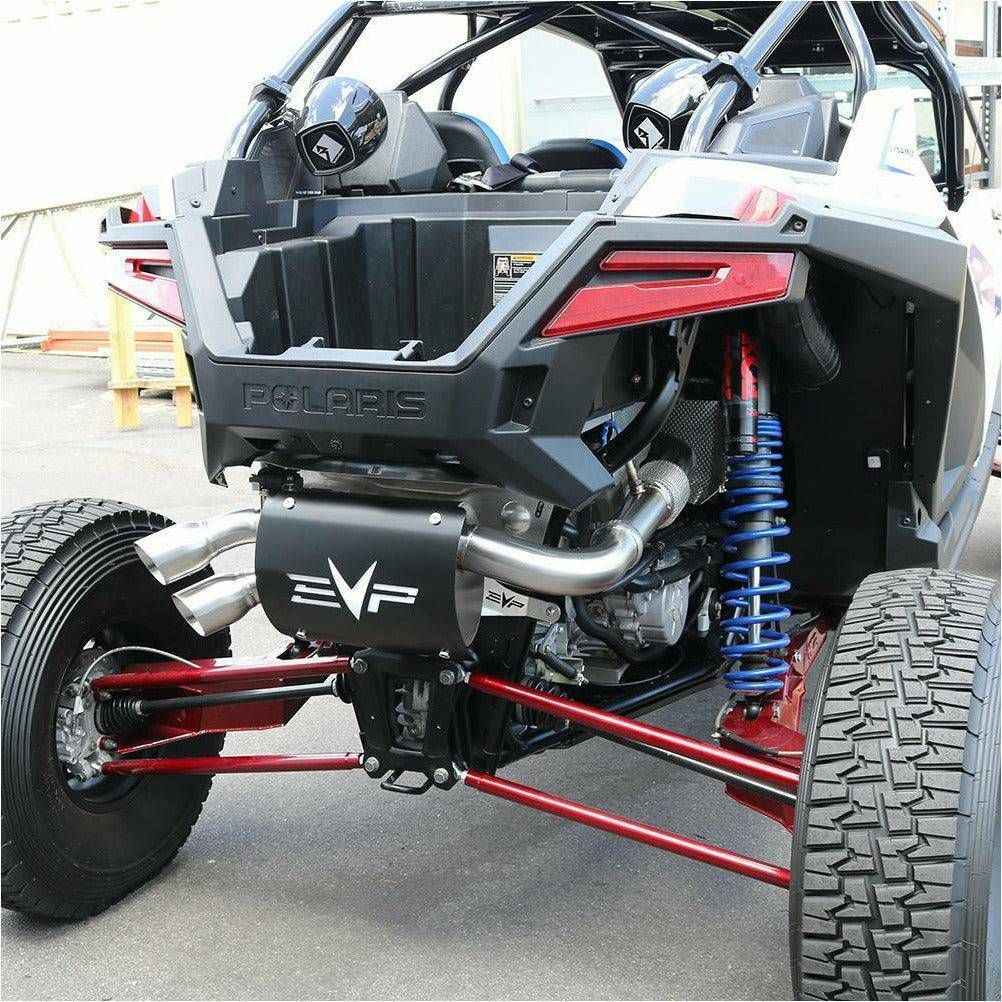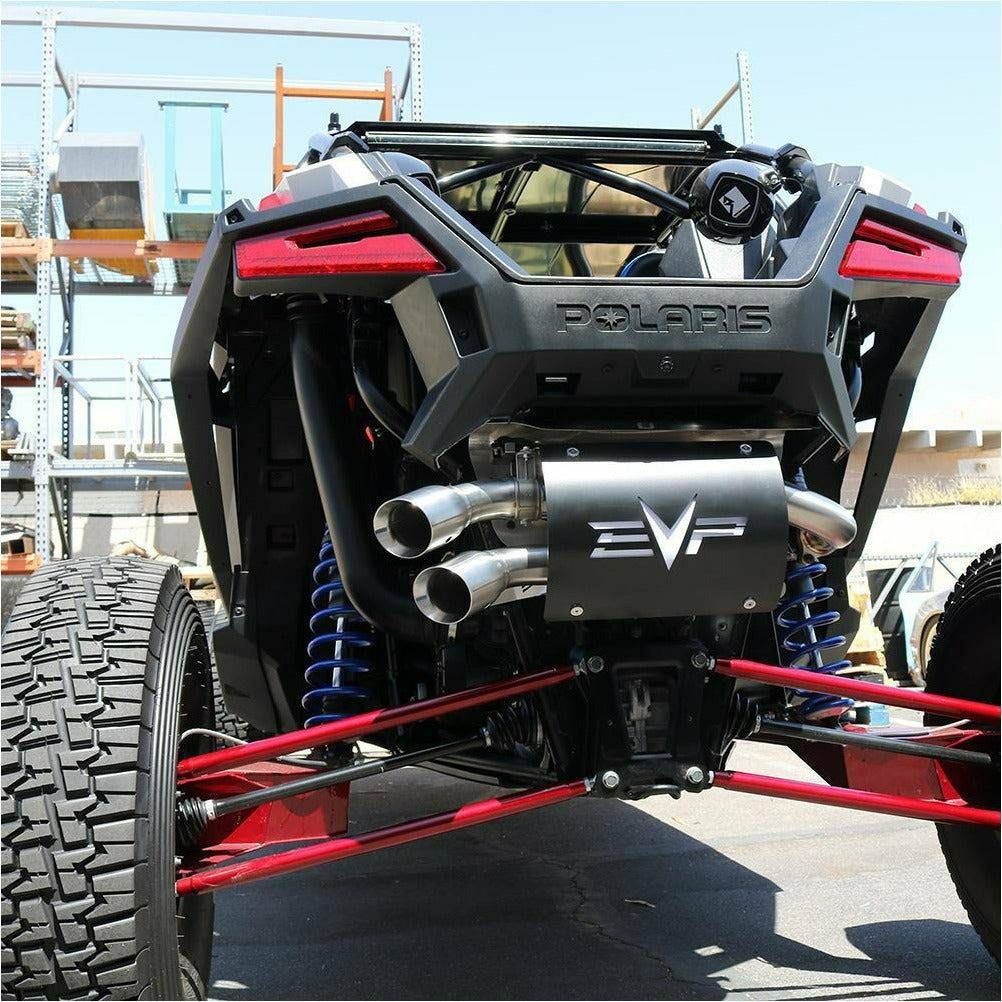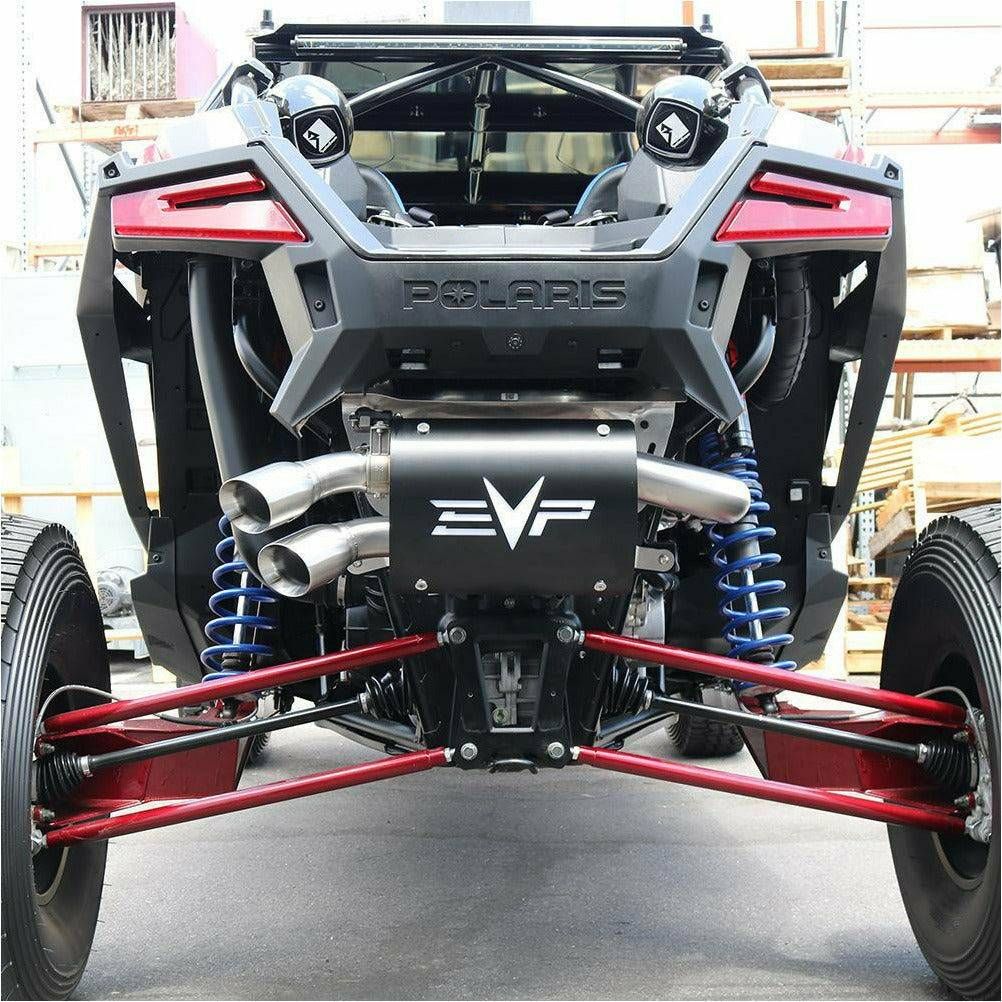 Polaris RZR Pro XP / Turbo R Captain's Choice Exhaust
The EVP Captain's Choice is a cut out style exhaust which allows both quiet and loud exhaust notes in one package. When cruising below 5 lbs of boost, the valve is closed, but step on it and the valve opens! Not only does the exhaust note get louder, but extra horsepower is freed up! This allows the best of both worlds - keep the sound in check for sound sensitive areas, or let it rip.
Each EVP exhaust is custom made in our Phoenix AZ manufacturing facility by American craftsman. Our manufacturing facility is dedicated to precision fabricating and exhaust production. Each part is hand crafted. Building parts this way is not fast or cheap, which explains the lead time. It will be worth the wait!
Features:
Up to 6 additional horsepower with the cut out open (depending upon tune)
Spark arrestors included
Simple installation with detailed instructions included - No electrical wiring required
Color matched accessories to match your vehicle 
Note: Requires EVP Silicone Charge Tube (sold separately)
NOTE: Currently 4 Week Build Time
VEHICLE FITMENT
Polaris RZR Pro XP
Polaris RZR Turbo R