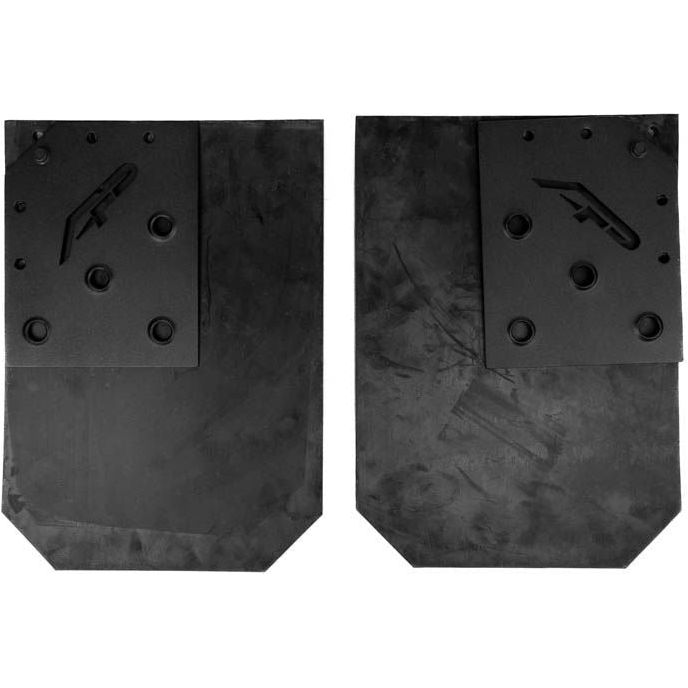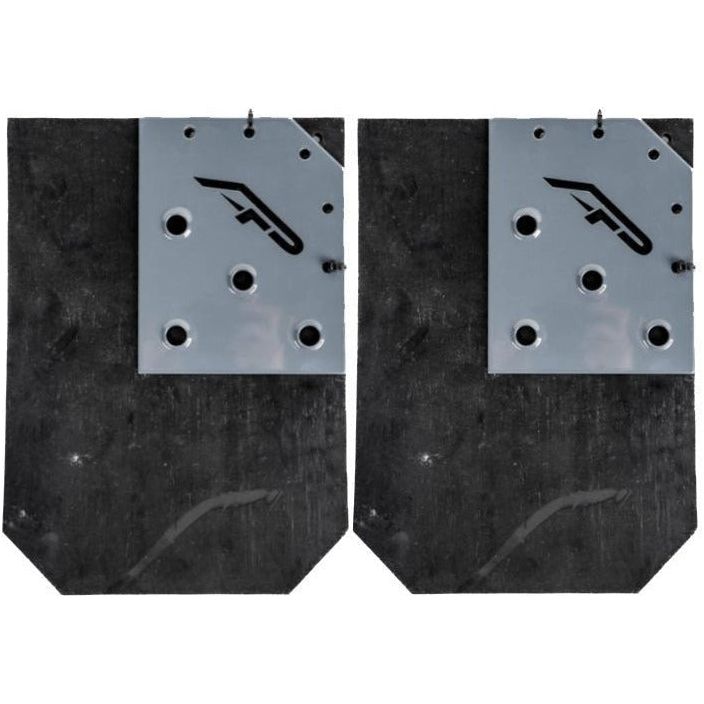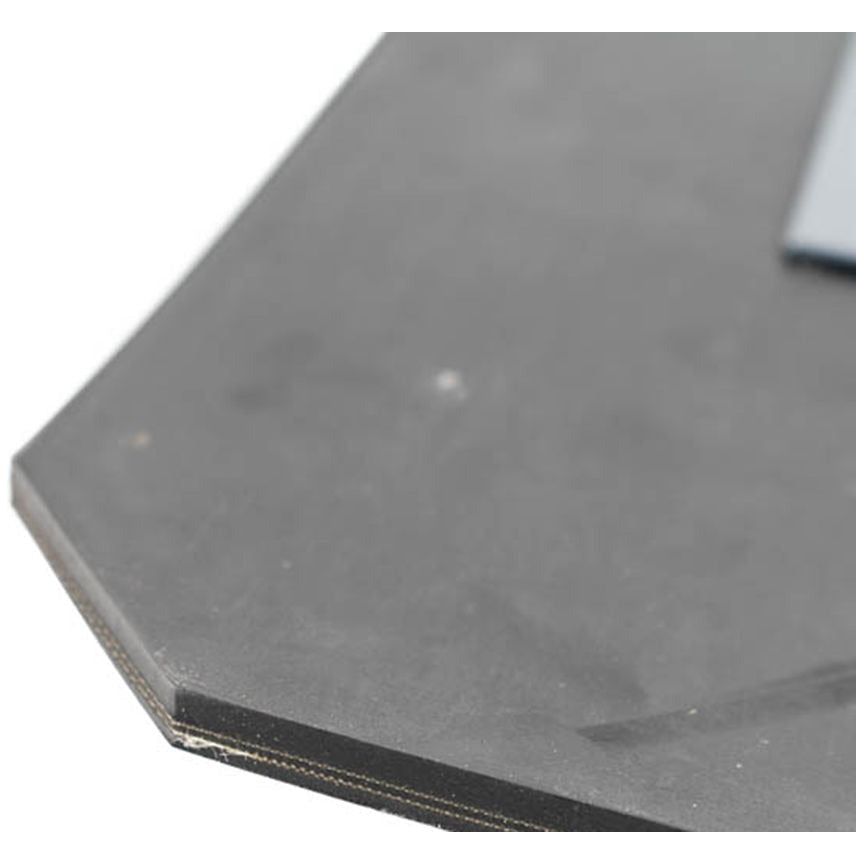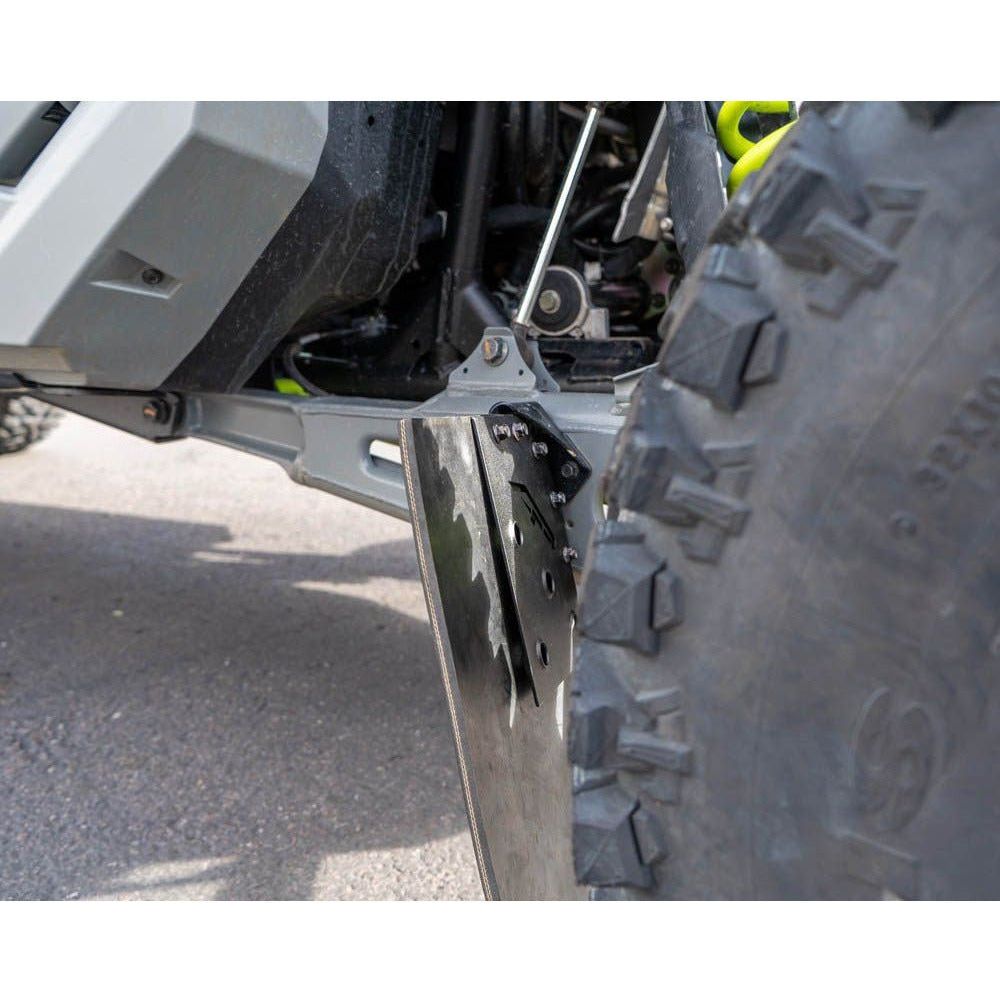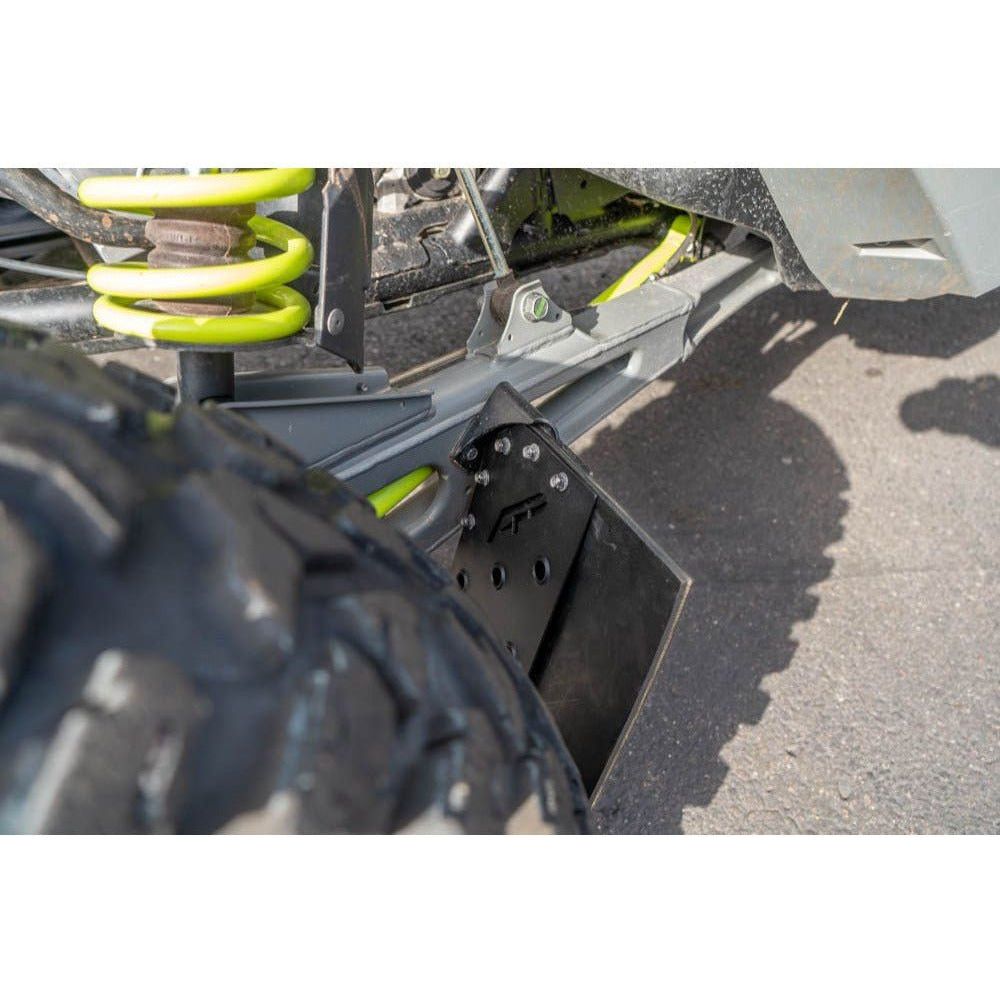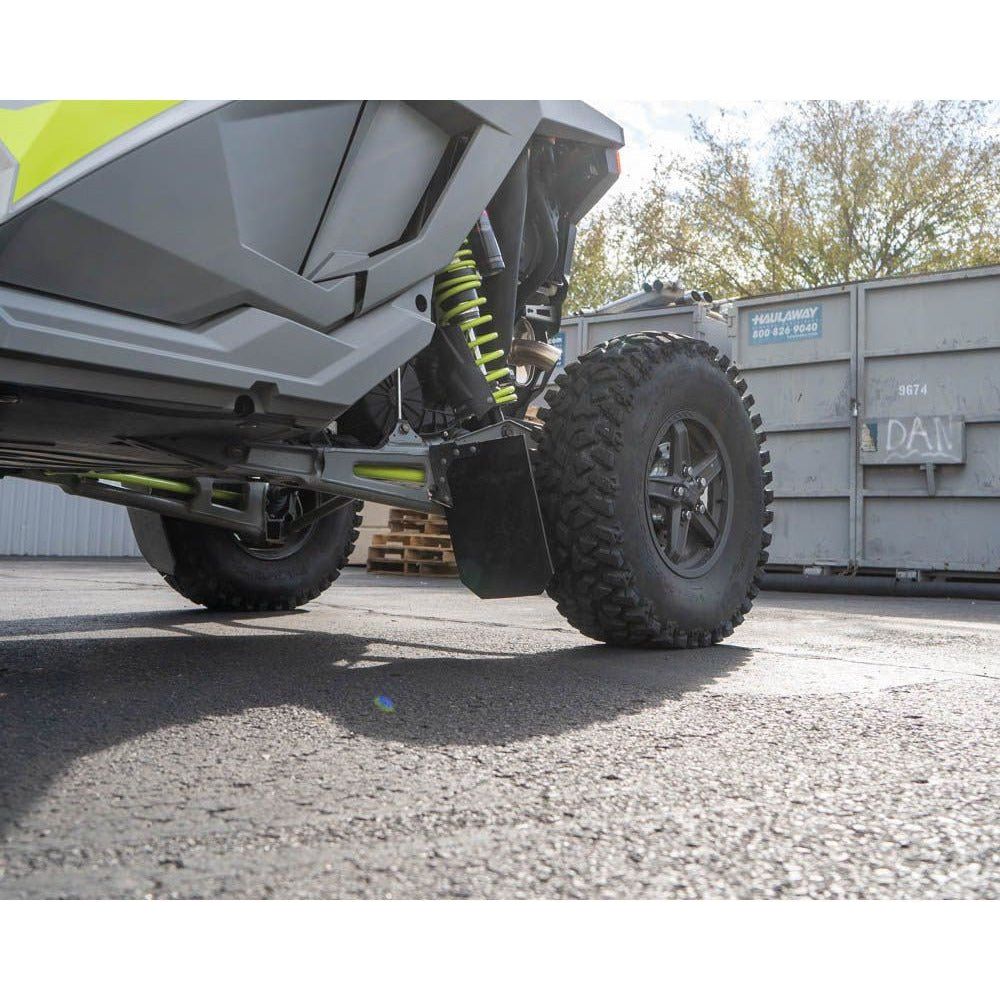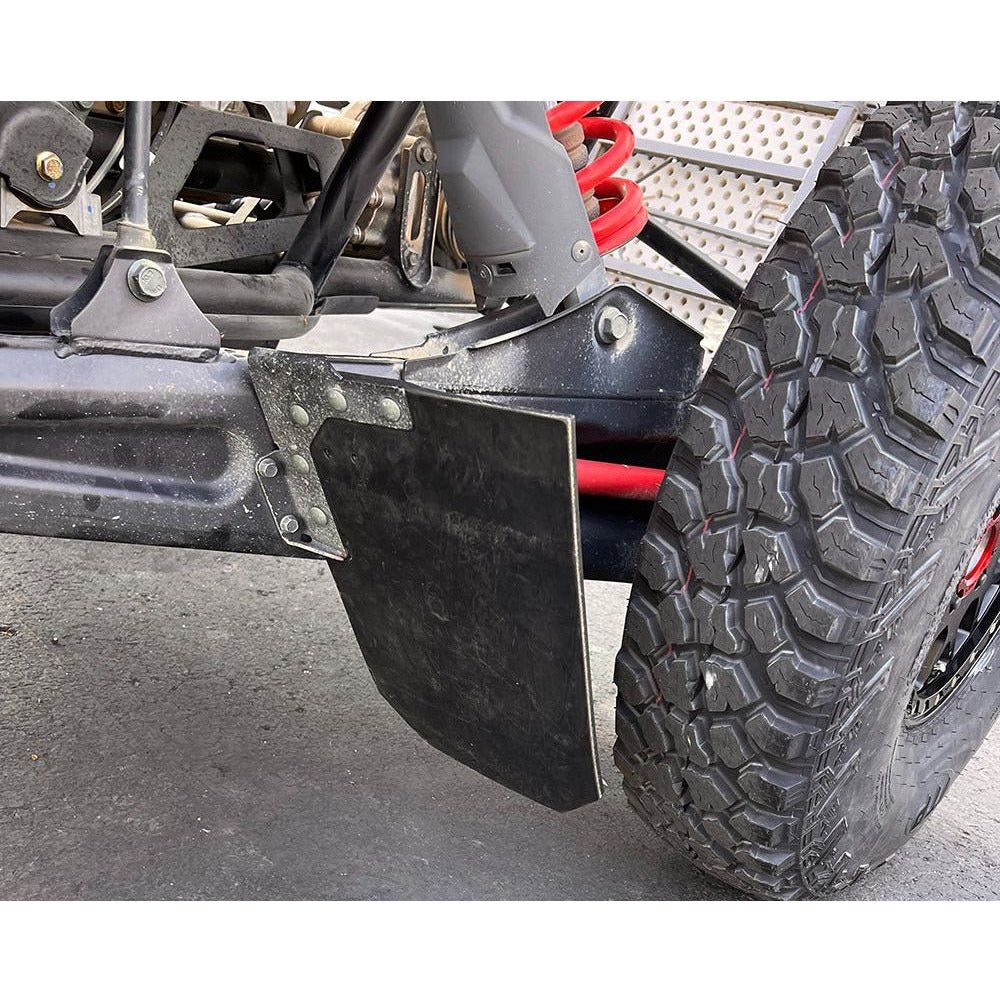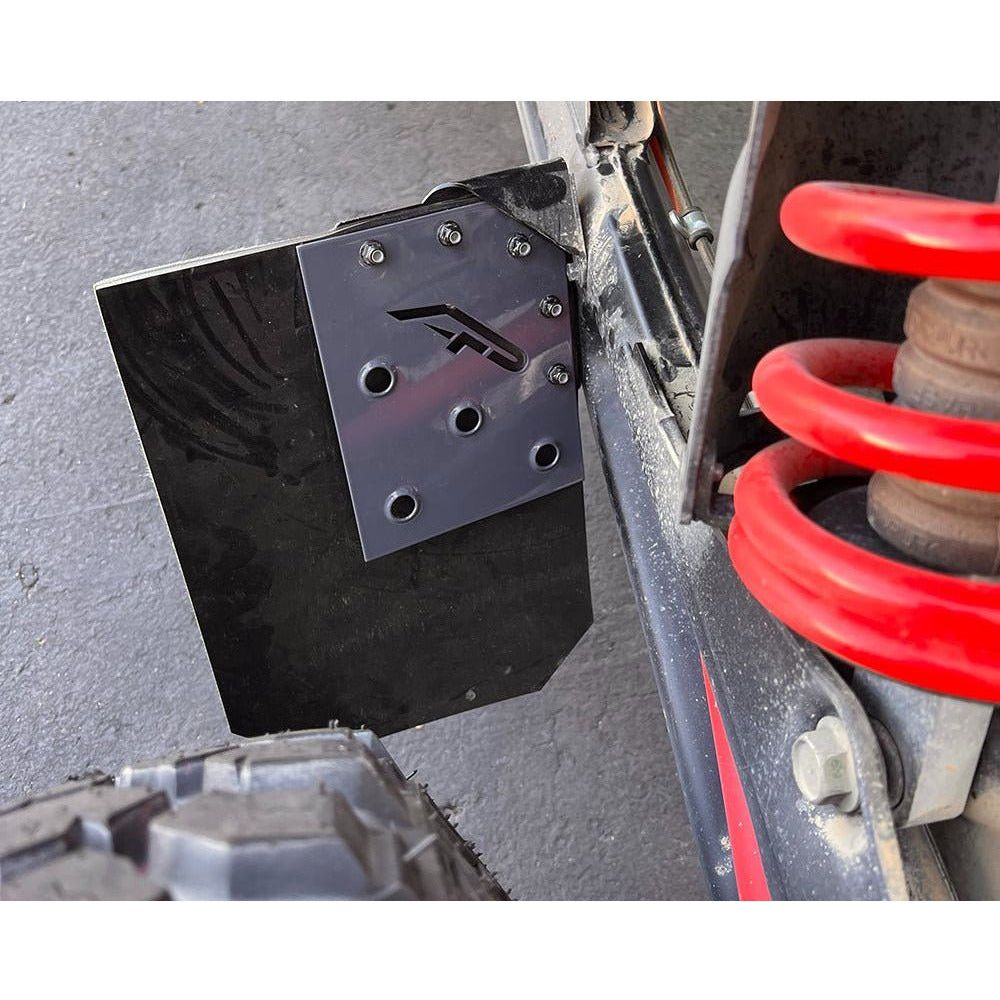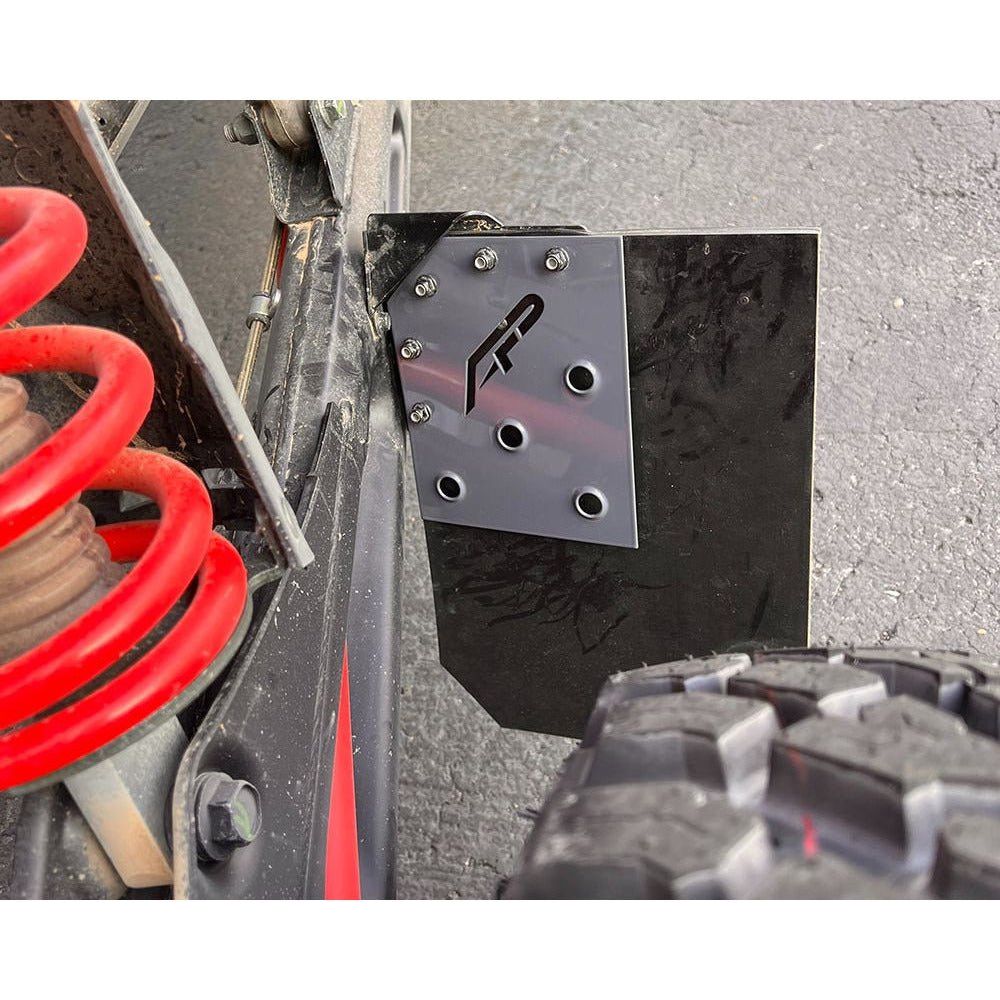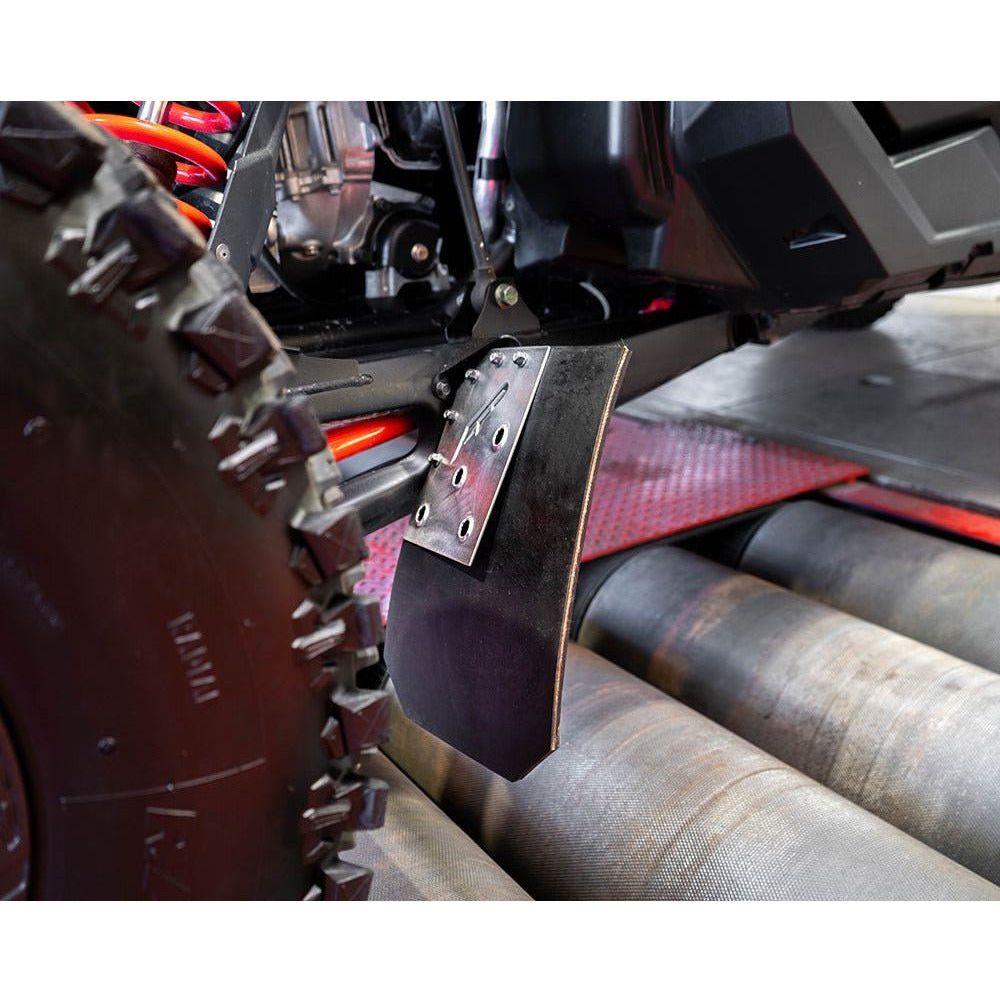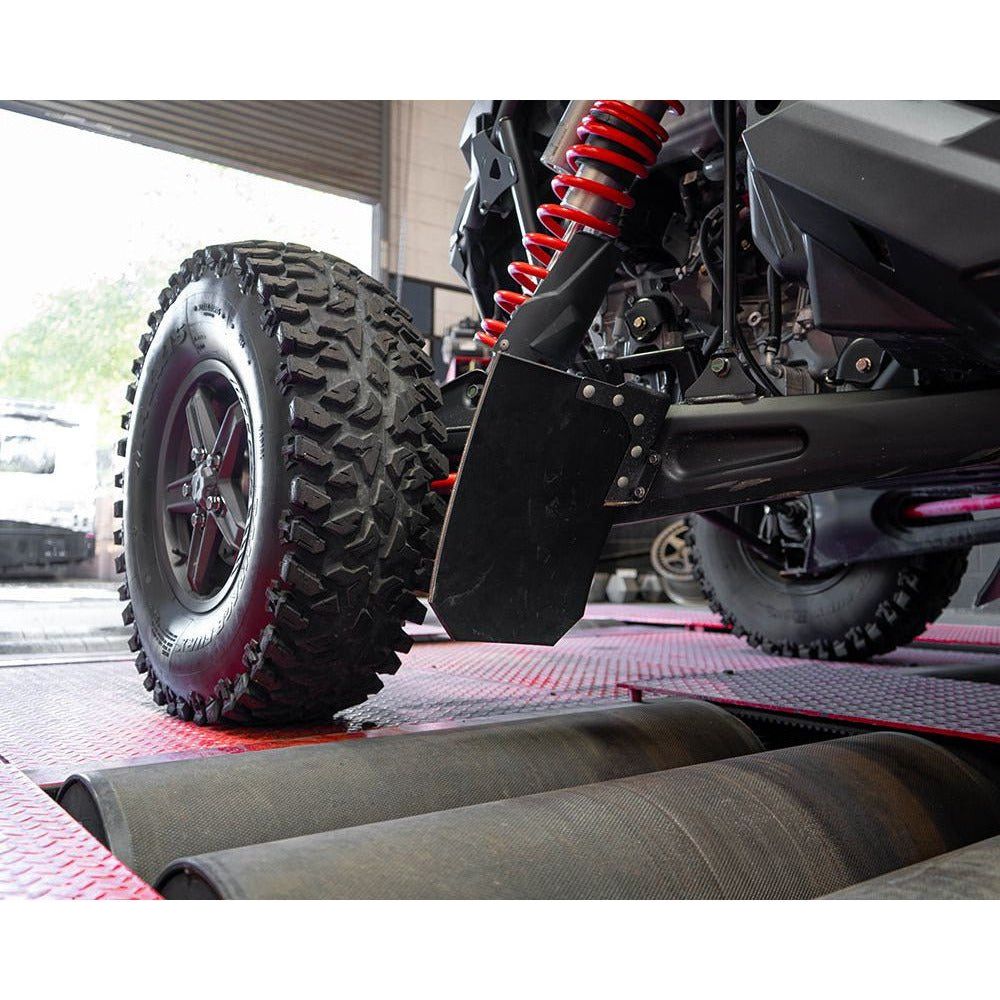 Polaris RZR Pro / Turbo R Rear Mud Flaps
The one downside to running a Polaris RZR in 4x4 is the excessive amount of rocks and dirt that gets kicked back onto the machine from the front tires. It is common for dirt, mud, and rocks to get into the rear brakes and cause some serious problems. Your rotors will get eaten up, the pads won't last, and you could end up having to replace your wheel bearings much sooner than expected.
Agency Power developed a mud flap kit to protect your rear brakes, trailing arms and wheel bearings. The mudflap kit is a simple, yet sturdy, design that is easy to install. Installation takes a matter of minutes and you can enjoy your protected rear without the possibility of debris getting caught in them. A 3/8th thick 10"x14" flap was used for maximum coverage and protection.
The laser-cut mounting plate offers rigid mounting while also providing a touch of style. Mounting the Agency Power mud flaps is very simple using the existing mounting points. The factory hardware can be used and no modification is required for installation.
Features:
Protects your brakes, trailing arms, and wheel bearings from rocks, dirt, and mud
3/8th thick 10"x14" flap for rigidity
Laser-cut bracket provides a sturdy mounting solution
Powdercoat bracket prevents rust and corrosion
Utilizes factory hardware and mounting location
Precise fitment thanks to 3D scanning and CAD modeling
No modification is required for installation
Installs in a matter of minutes
VEHICLE FITMENT

Polaris RZR Pro R
Polaris RZR Pro XP
Polaris RZR Turbo R