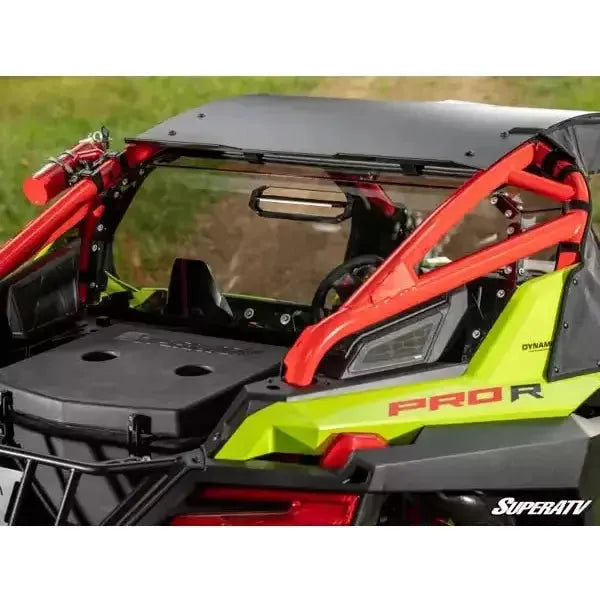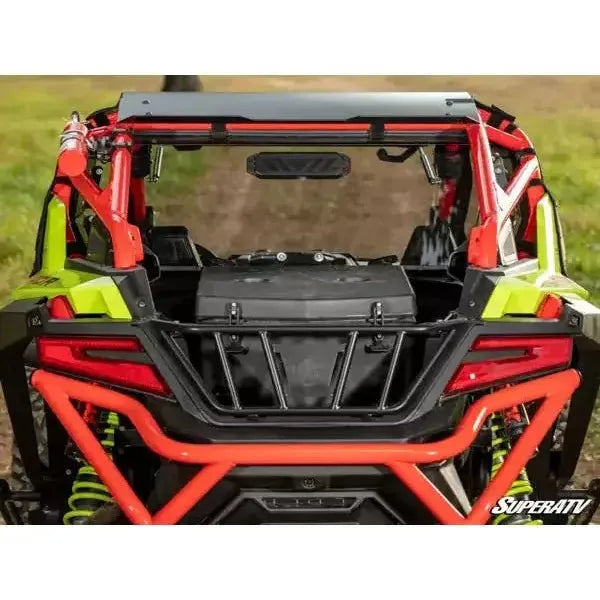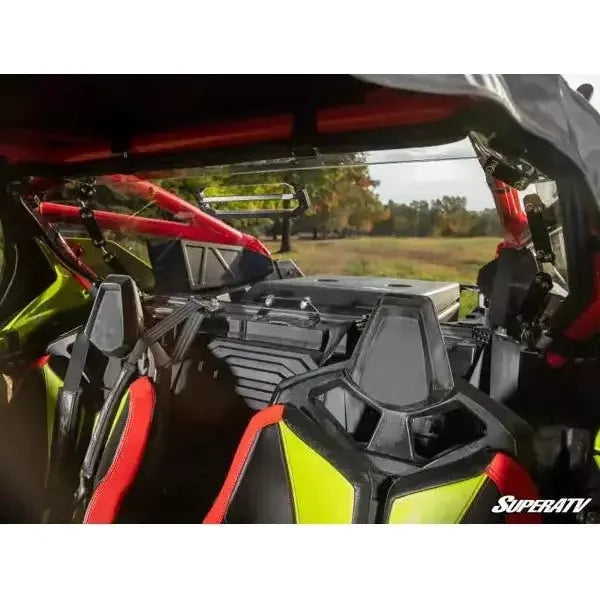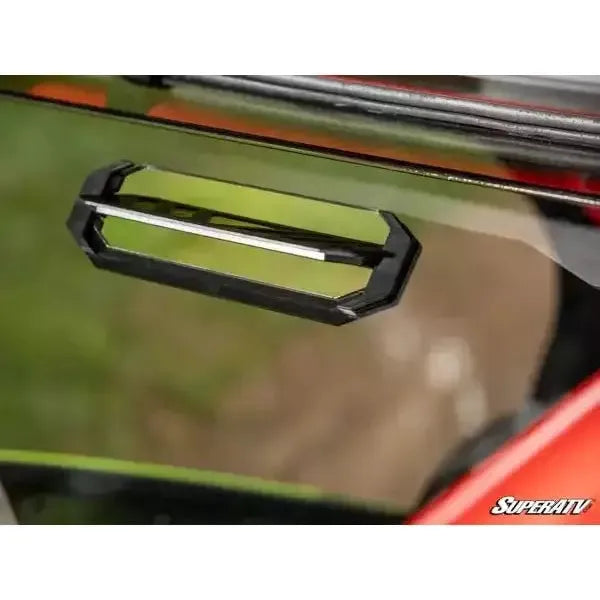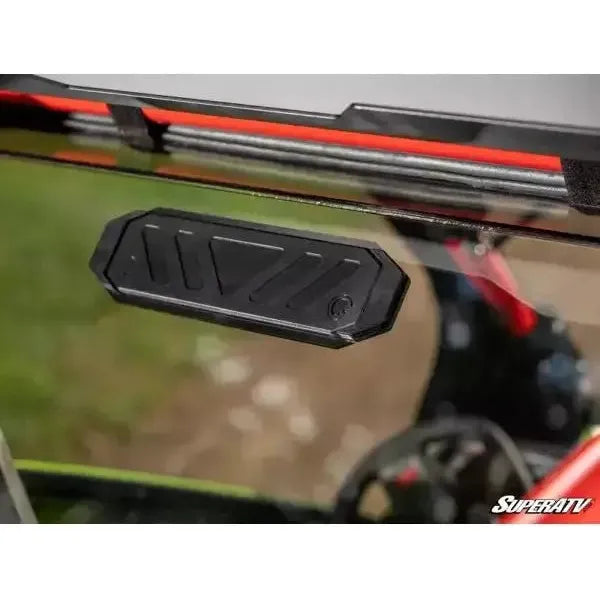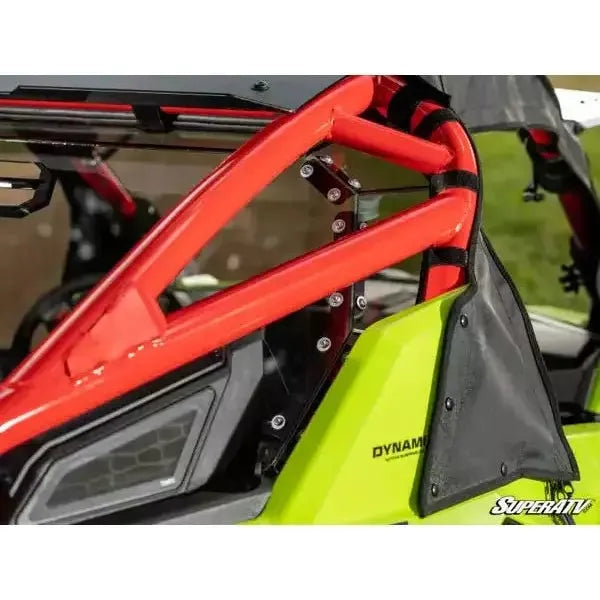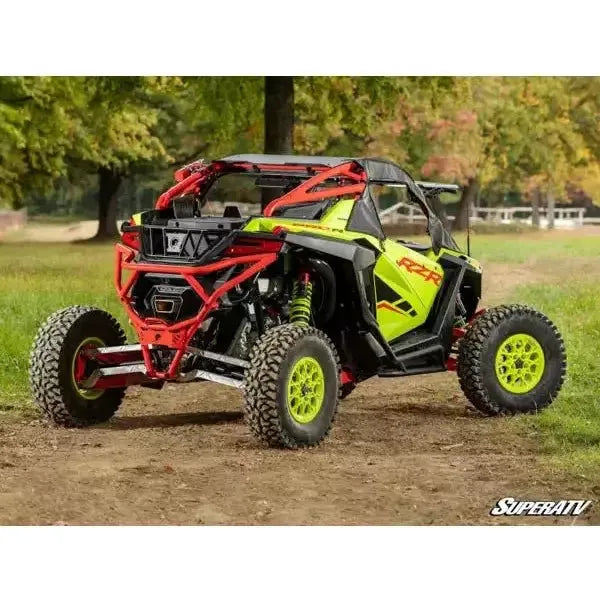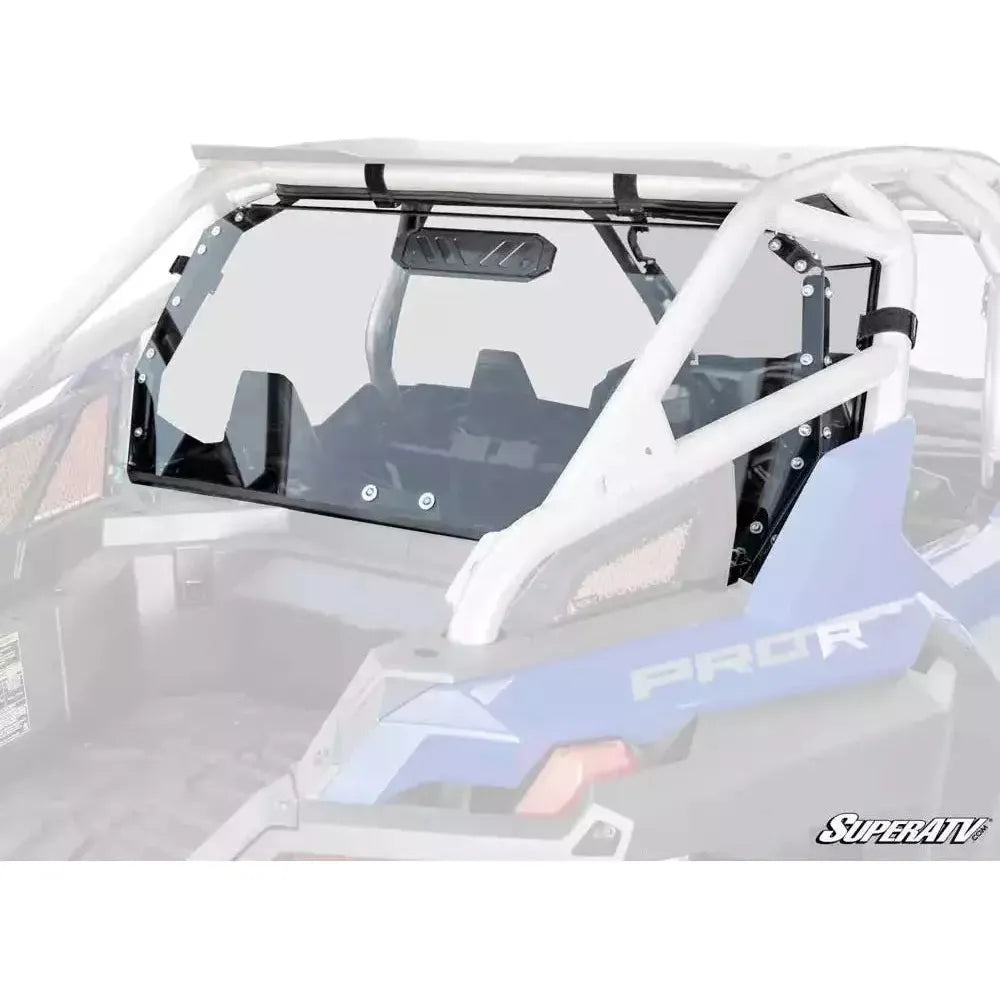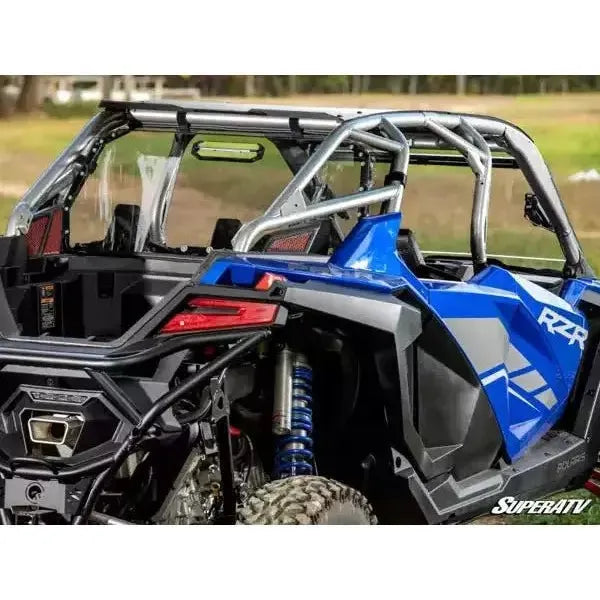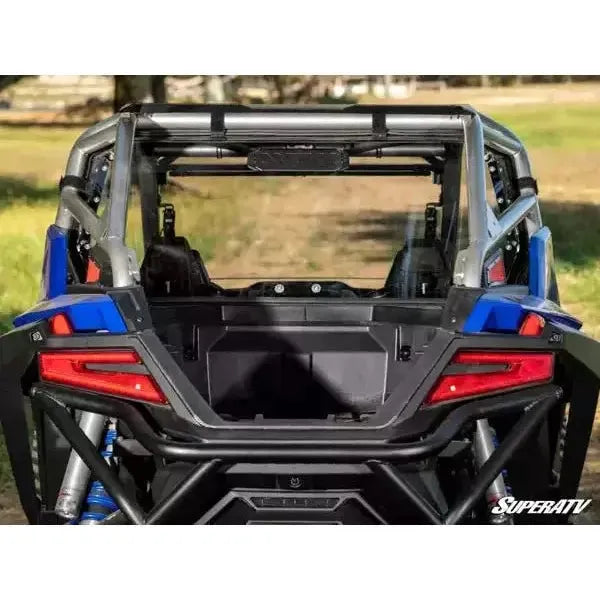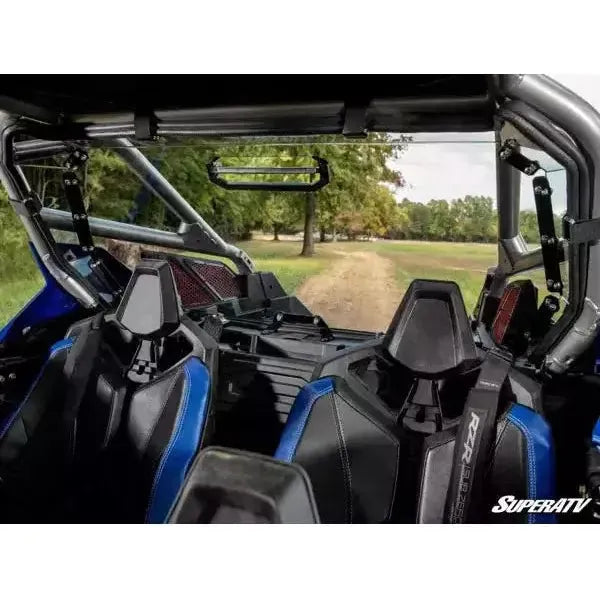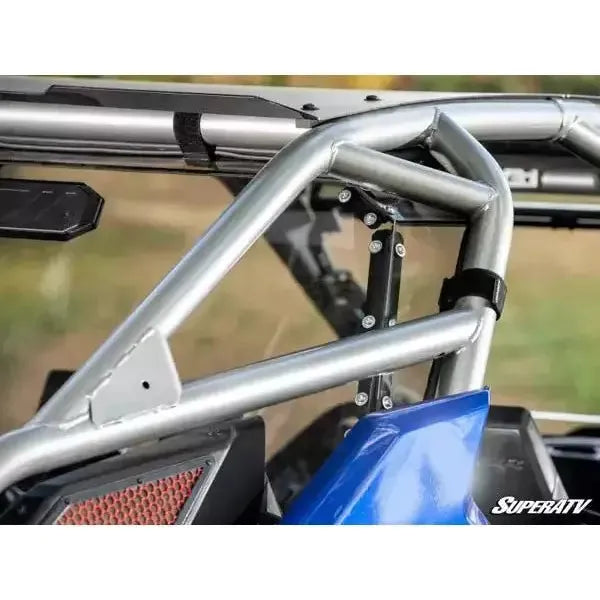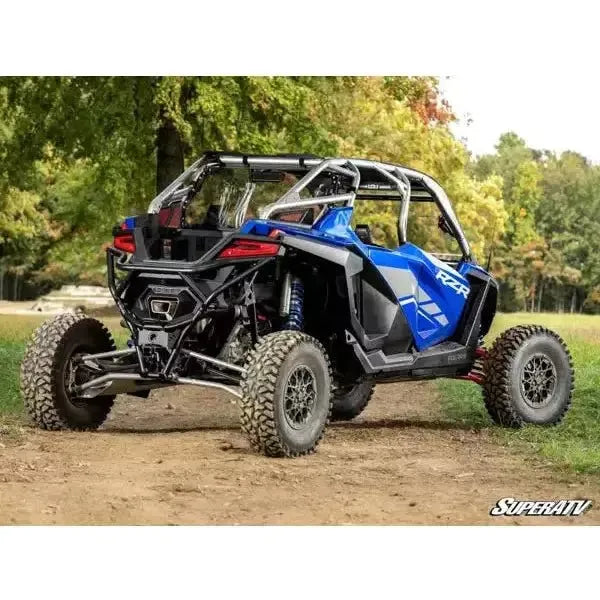 Polaris RZR Pro R Vented Rear Windshield
Sludge Defender
There's nothing more annoying than slinging mud into your cab from the back tires. Shield the back of your head from sludge with SuperATV's Polaris RZR Pro R Rear Vented Windshield. It's built tough to protect you from trail debris and bad weather all year round. The built-in BreezeRite vent is handy when you need a little airflow too. It also puts a stop to the suction created by using a front windshield on its own. It'll be you're favorite RZR upgrade after one ride.

Easy-to-Install Rear Window
Our windshields are built tough. All the hardware is powder coated for maximum durability and rust resistance—and all of it comes right in the box. That means no trips to the hardware store hunting for the right nut or screw. The vents can be set to open, closed, or half-opened positions and won't slide or rattle out of place either. The included instructions guarantee you'll get it installed in no time flat so you can get out of the driveway and back on the trail.

Super Tough Poly
Our windshields are virtually uncrackable thanks to super tough polycarbonate. Polycarbonate is 250 times stronger than glass and 25 times stronger than acrylic. It's built to take a beating. Plus this windshield is lightly tinted to protect you from harmful UV rays and help keep the cab cool. It's protecting you from visible and invisible danger. Now that's an awesome rear windshield!

Trust the Windshield Experts
At SuperATV, we know windshields. We've sold hundreds of thousands of windshields to customers all over the globe—and we made every single one ourselves. That's right, no middlemen ever. We engineer, design, and manufacture every windshield at our facility in Madison, IN. Trust SuperATV to deliver the best windshield every single time.

WARNING: This product can impact machine operation. Customer and/or user is responsible for ensuring that this product is compatible with their machine as currently configured, properly installed, and understands any impact this product has or might have on the machine's operation.

⚠ California Proposition 65 Warning ⚠
WARNING: This product may contain a chemical known to the State of California to cause cancer or birth defects or other reproductive harm.
Features:
Protects against debris and the elements
Made of lightly tinted 1/4" polycarbonate—250x stronger than glass and 25x stronger than acrylic
Innovative injection-molded BreezeRite vent giving you three vent positions
Fits the contours of your cage perfectly
Comes complete with all hardware for easy installation
Made in the USA
****Will not fit exact with Polaris cooler/toolbox***
VEHICLE FITMENT
Polaris RZR Pro R : 2022+
Polaris RZR Pro R 4 : 2022+
INSTALLATION