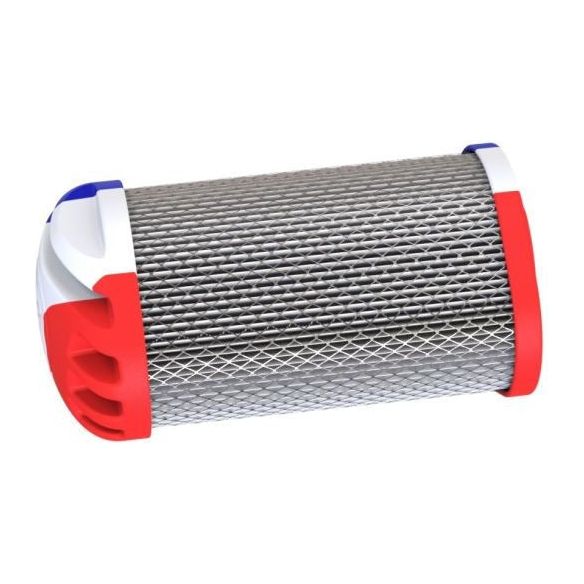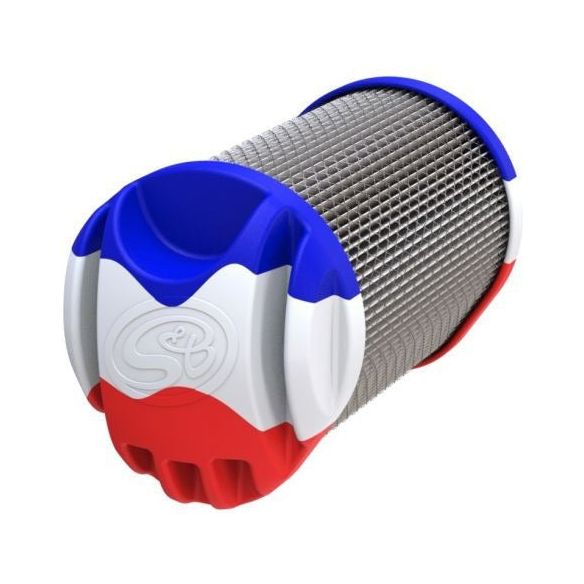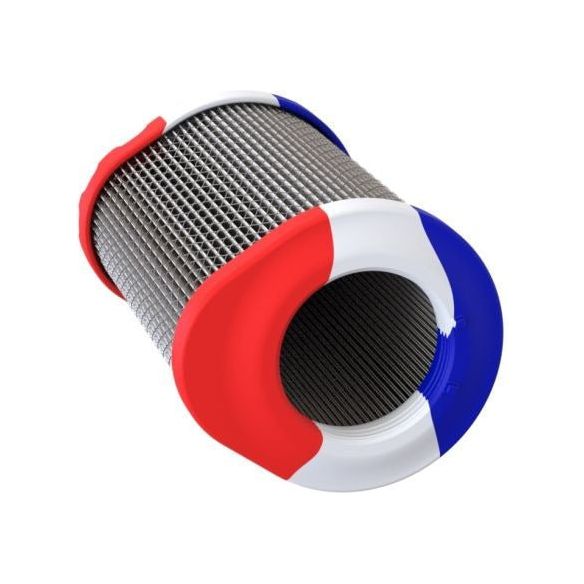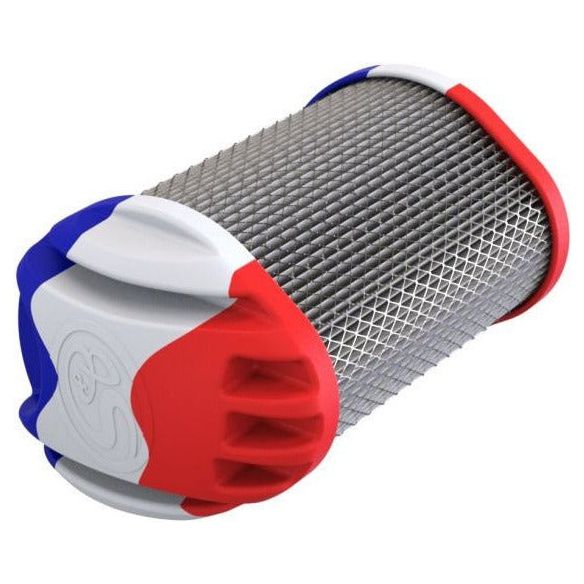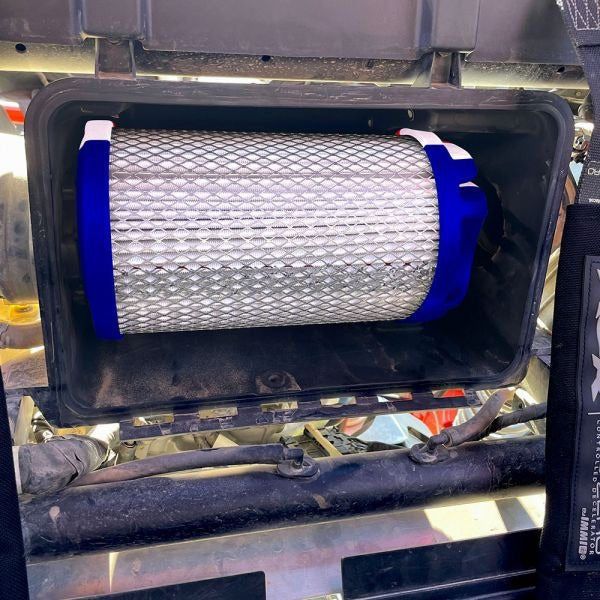 Polaris RZR Pro R Air Filter
PROTECT YOUR ENGINE! S&B'S HUGE, DRY CLEANABLE FILTER FLOWS THE BEST
Using proprietary dry synthetic media, our Pro R filter flows 1.60% better than the stock filter.
AIRFLOW:
The S&B UTV Filter for the Polaris Pro R flows 1.60% better than the stock air filter.
| Brand | Restriction " H2O | % Flows Better Than Stock |
| --- | --- | --- |
| S&B | 2.50 | 1.60% |
| Polaris Stock | 2.46 | Baseline |
EFFICIENCY:
All the UTV air filters below offer a high level of protection.
Brand
ISO A2 Fine Dust
S&B
99.97%
Polaris Stock
99.91%
CAPACITY:
The amount of dust held before the air filter must be replaced or serviced.
| Brand | Grams | % Better Than Stock |
| --- | --- | --- |
| S&B | 116 | -64.77% |
| Polaris Stock | 330.10 | Baseline |
*Testing conducted in a climate controlled lab, according to the ISO 5011 filtration test standard. Test results after cleaning will vary from published data.
FILTER MAINTENANCE
CLEANING THIS FILTER IS AS EASY AS 1, 2, 3
If you don't have our Particle Separator installed, then your filter will start to look like this after a couple rides protecting your engine. No worries though, our new RZR filter is super easy to clean. Just follow the steps below to breathe new life into your dirty filter. If the filter media or rubber looks damaged, do not re-use.
STEP 1
First, make sure to wear protective eyewear throughout the cleaning process. Remove the dirty air filter from the UTV's airbox and lightly tap the top serveral times on a hard service to knock out any debris, being careful not to bend the cage or pleats.
STEP 2
Blow out the filter from the inside out using the nozzle no closer than 1" from media. Continue to move nozzle taking care not to focus it on one specific area. Use an OSHA approved regulator at no more than 30psi.
STEP 3
Use the nozzle to blow out the outside of the filter an angle to remove any large debris that was not removed in Step 1 and 2. Be careful not to blow debris back into media. Then blow out once more from the inside out.
OPTIONAL STEPS
If you want to maximize the airflow of your filter, we recommend completing the following steps every other time you service your filter.
STEP 4
Use a standard garden hose turned up to 75% its max strength and wash the filter from the inside out.
STEP 5
Wash the outside of the filter to remove any remaining debris. Repeat steps 4 and 5 until the media is returned close to its original white color. Allow the filter to dry before use. A small fan can be used to accelerate the process. Do not use hot air.
You should dispose of the filter after servicing it 10 times in order to ensure your engine is properly protected. Prior to you reinstalling your air filter, carefully inspect the cage, pleats and the silicone rubber for any damage. If you see any damage to the cage, pleats or rubber, DO NOT use the filter!
VEHICLE FITMENT
Polaris RZR Pro R