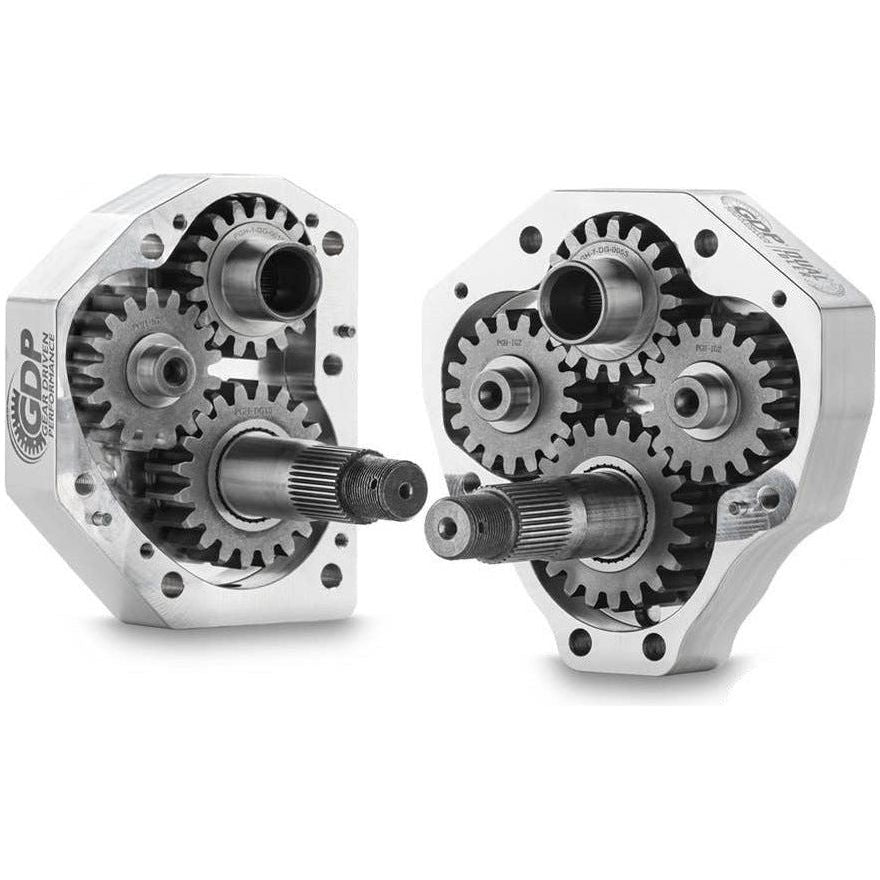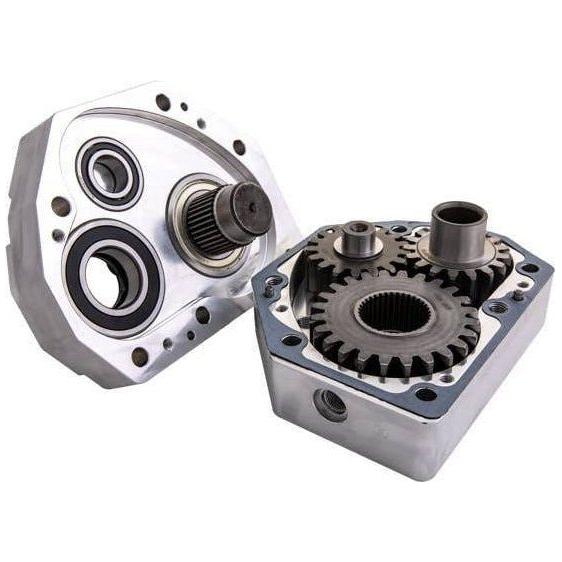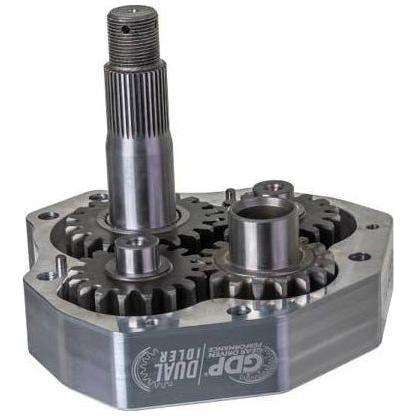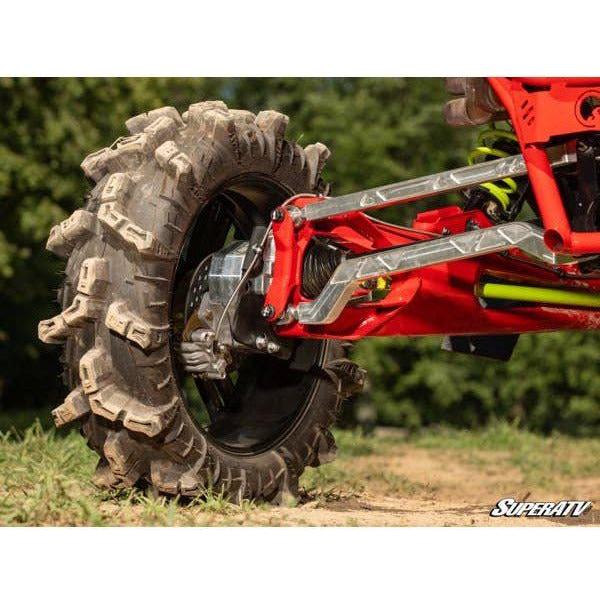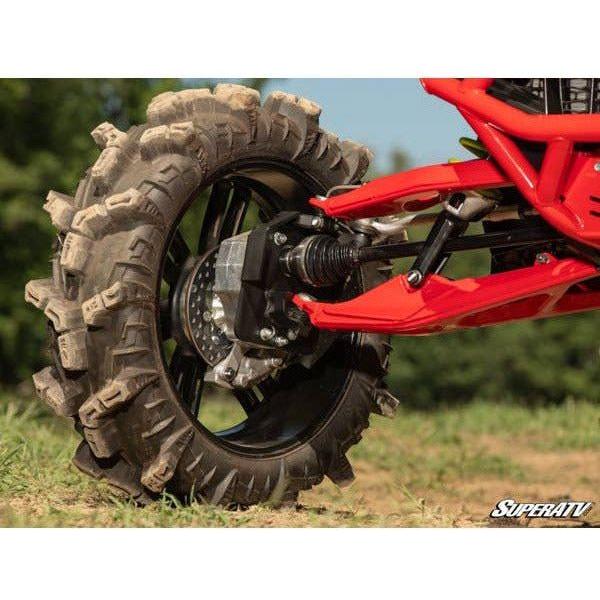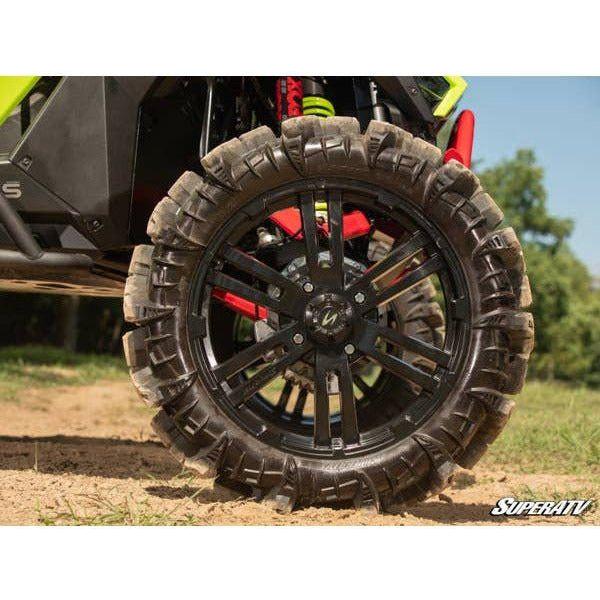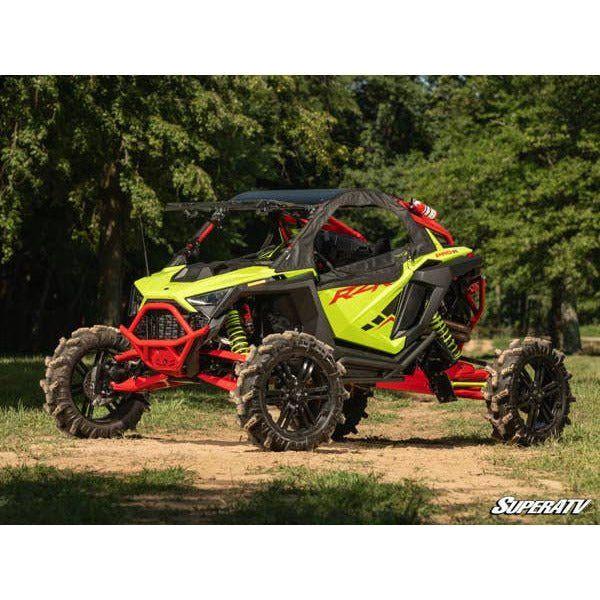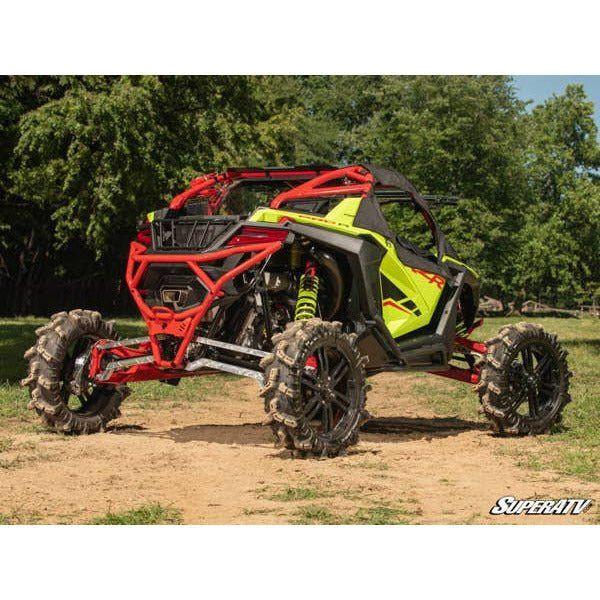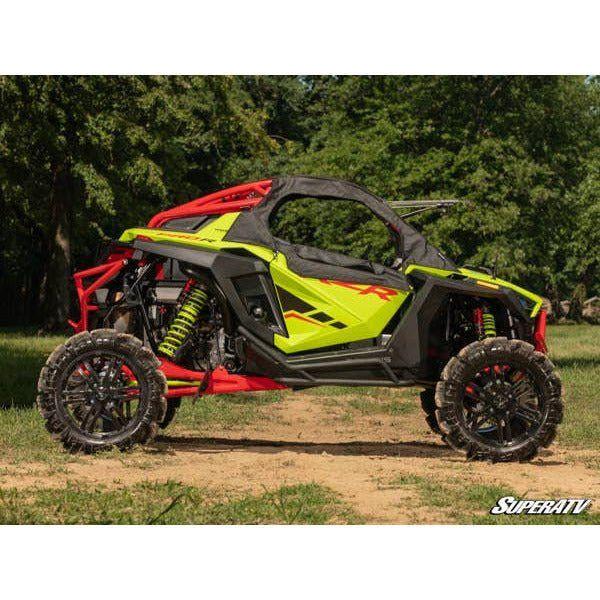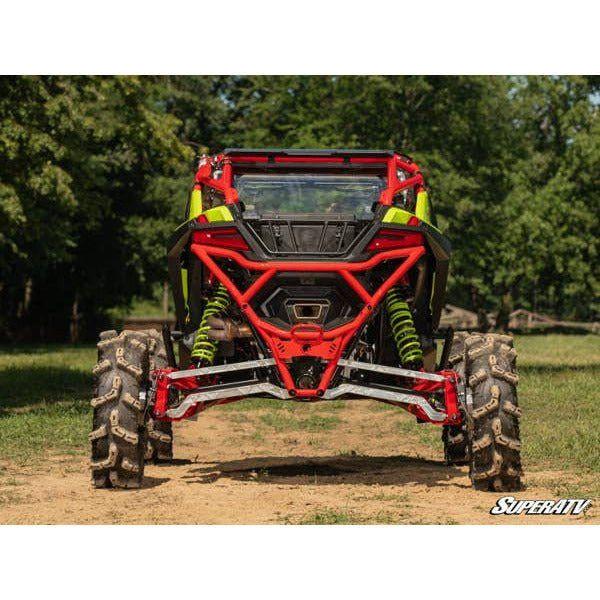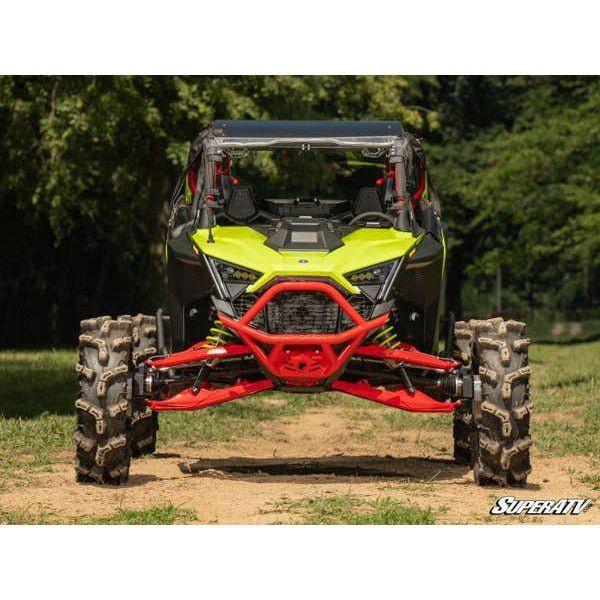 Polaris RZR Pro R 4" Portal Gear Lift
GDP Portals Rock
The temptation to drown your stock RZR in a mud pit is almost irresistible, but you're worried about getting stuck. Get SuperATV's Polaris RZR Pro R 4" Portal Gear Lift so you can take on the bounty hole without batting an eyelash. You get your choice of a 15% or 30% gear reduction and cast or billet aluminum housing—oh, and don't forget the dual idler gears option. We built these portals to get you through even the slickest, deepest mud with ease.
Dual Idler Gears?
Perfection doesn't happen overnight. We dedicated years of research and development to make our dual idler gear portals unlike anything you've ever seen before. Adding a second gear in the portal box spreads the force over twice as much surface area for better, more reliable torque transfer. But these aren't any old dual idler gears. We use precision CNC grinding to ensure a perfect fit. We use industry-leading 9310 steel alloy for quality and durability too. They're the strongest gear set you can get.
Pick Your Gear Reduction
We let you choose your gear reduction to customize your ride down to the smallest detail. A 15% gear reduction is perfect for adding strength for the occasional mud pit while preserving your rig's top speed. If you want to add huge tires, a 30% gear reduction will help you get the power you need to keep those monsters turning. No matter how you ride, we've got the perfect gear reduction for your Pro R.
Protect Your Drivetrain with GDP
Because the gear reduction is located in the wheel hub, our GDP portals protect the more expensive drivetrain parts from unnecessary stress. GDP portals work overtime to save those parts—like your axles, differential, prop shaft, and transmission—from all the stress required to move giant tires.
Built Tough with Aluminum and Steel
We built these portals to last. Our cast and billet aluminum housings are designed for maximum durability even under the worst abuse. We pair our housings with advanced steel alloy backing plates to make them completely matchless in strength and quality.
Our housings are reinforced for gear retention and optimized for oil flow
Advanced steel alloy backing plates are stronger than chromoly
Enhance with Portal Blood—gear oil formulated for GDP Portals
There are no gimmicks and no vents because vents do more harm than good—we know because we tested them
Advanced Gaskets, Seals, and Bearings
Our portals use:
Advanced gaskets and O-rings with excellent oil resistance and low deterioration rates
A sealed input gear and double-lipped output seal
100% sealing coverage throughout so you can forget about oil leaks
Double-angular contact output bearings to prevent premature wear
Roller idler and drive bearings to maintain perfect gear meshing
Top-Rated Customer Service
Still need a little help getting exactly what you need? We've got a dedicated team just for portal support. Give us a call so we can get the perfect set of portals in your hands today.
4" Portal Gear Lift Includes:
(4) Assembled portal hub boxes complete w/ 9310 gears, seals, output shaft, gaskets, and thrust bearings
(4) Universal hubs and precision-ground stainless steel slotted rotors w/ lugs
(4) Specialized steel alloy backing plates
(4) Steel caliper mounting plates with spacers
(2) Steel steering arms
Extended brake lines with parking brake and brake cable brackets
All required hardware including recessed castle nut socket
Patent # 11,299,042
Patent # 11,318,787

WARNING: This product can impact machine operation. Customer and/or user is responsible for ensuring that this product is compatible with their machine as currently configured, properly installed, and understands any impact this product has or might have on the machine's operation.

⚠ California Proposition 65 Warning ⚠
WARNING: This product may contain a chemical known to the State of California to cause cancer or birth defects or other reproductive harm.
Features:
Available with billet or cast aluminum housings
Dual idler gear configuration maximizes strength
Cool, quiet, precision-ground gears made from 9310 alloy billet steel
1.5 in. diameter 4340 hardened steel drive shaft
Housings use advanced gaskets or O-rings that don't let anything through
Universal hub fits all major bolt patterns
Gear reduction reduces stress on your drivetrain
Dual idler gear configuration adds a 1" offset
Lighter than the competition
Wheel Requirements:
15" or larger wheel required
15" wheels cannot exceed 4-1/2" backspacing 
20" and larger wheels cannot exceed 5" backspacing
Max Tire Size Recommendations for 4" Portal Gear Lift
Tire Size
Required Suspension Setup with 4" Portals
38"
Stock
42"
1.5" Forward Offset A-Arms
If you need help figuring out which gear reduction is right for you, check out our portal gear reduction calculator . 
Max tire sizes are measured at full compression and full turn. The given tires sizes are the largest we fit without rubbing. With minor trimming or a small amount of rub, larger tire sizes can be used. 

VEHICLE FITMENT
Polaris RZR Pro R : 2022+
Polaris RZR Pro R 4 : 2022+
NOTE: 1.25" wheel spacer must be used with stock wheels
INSTALLATION