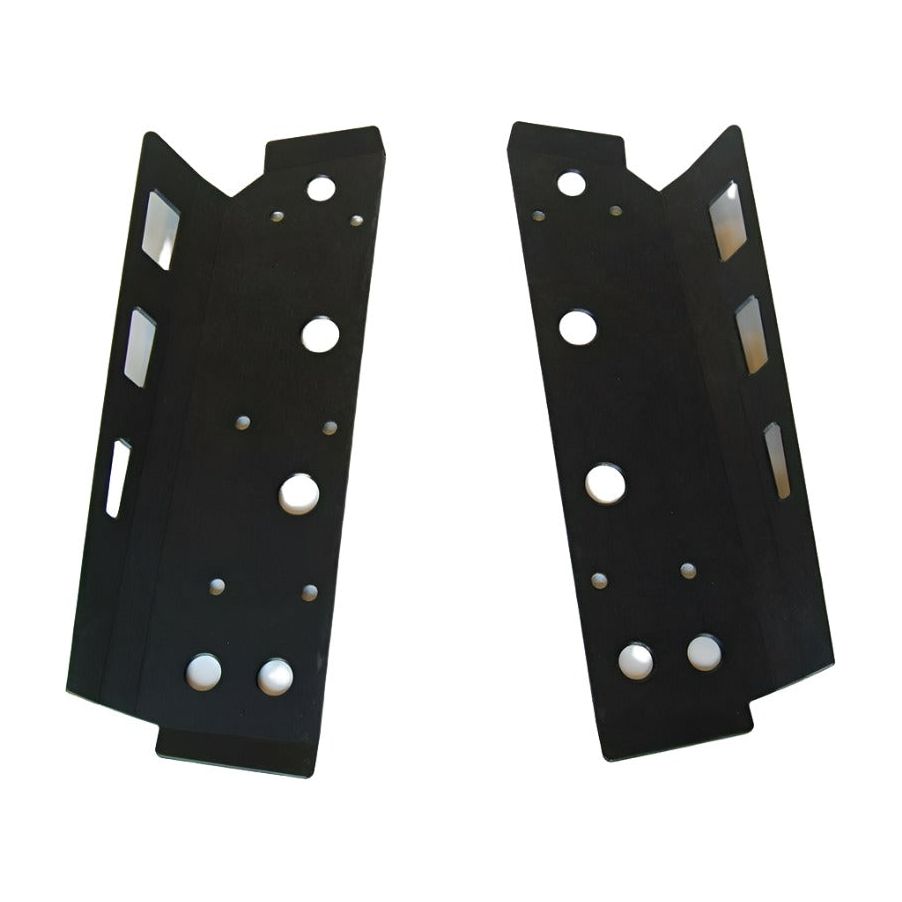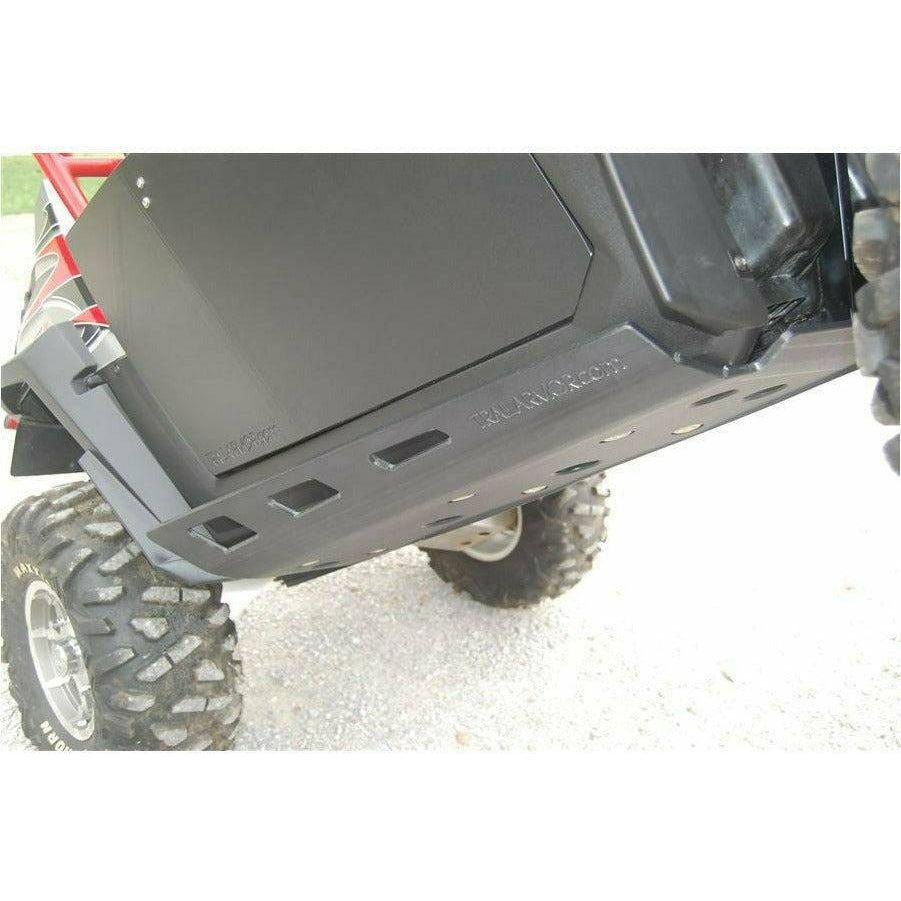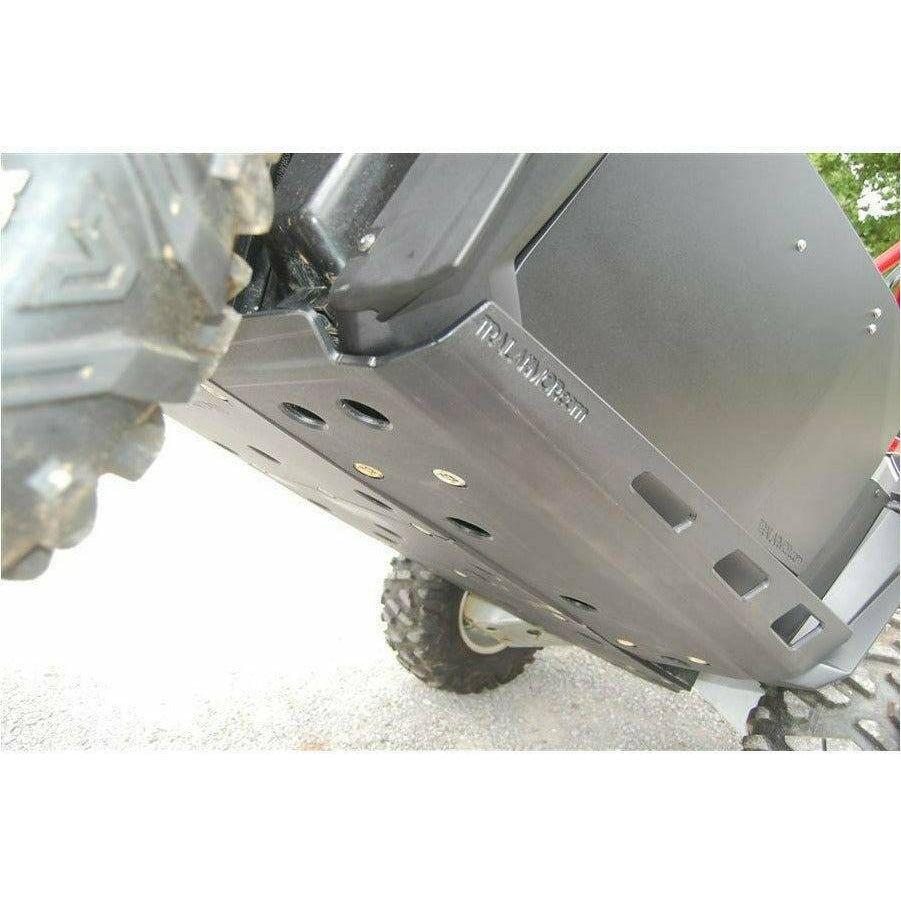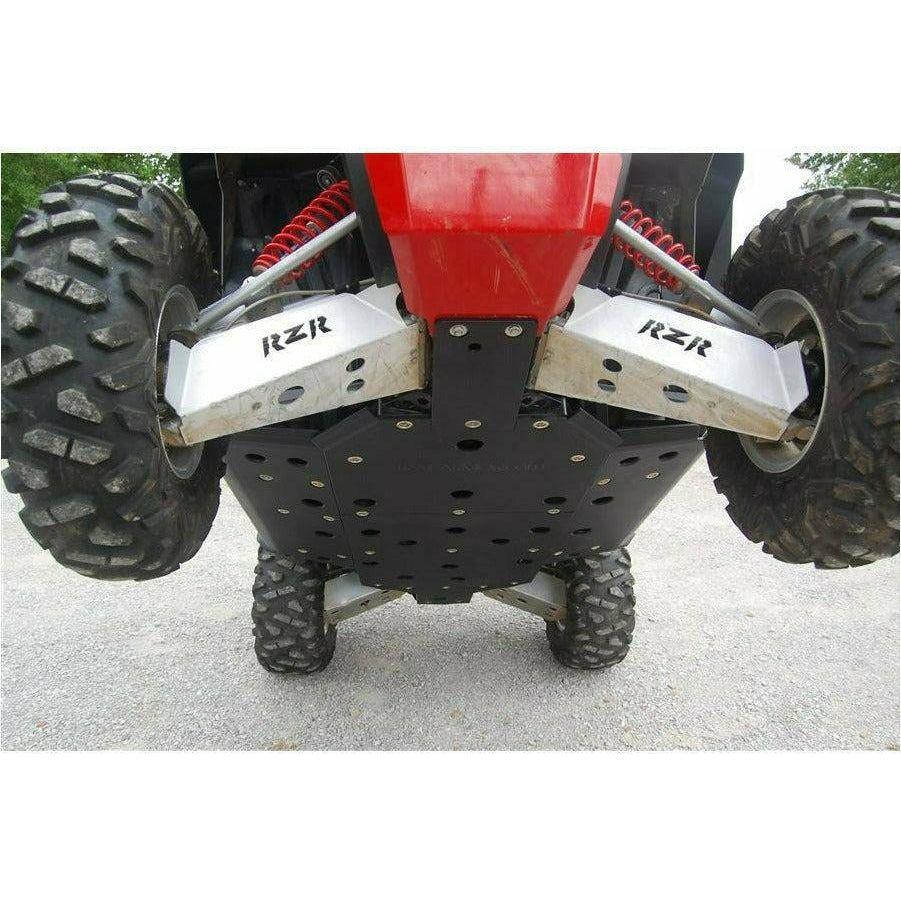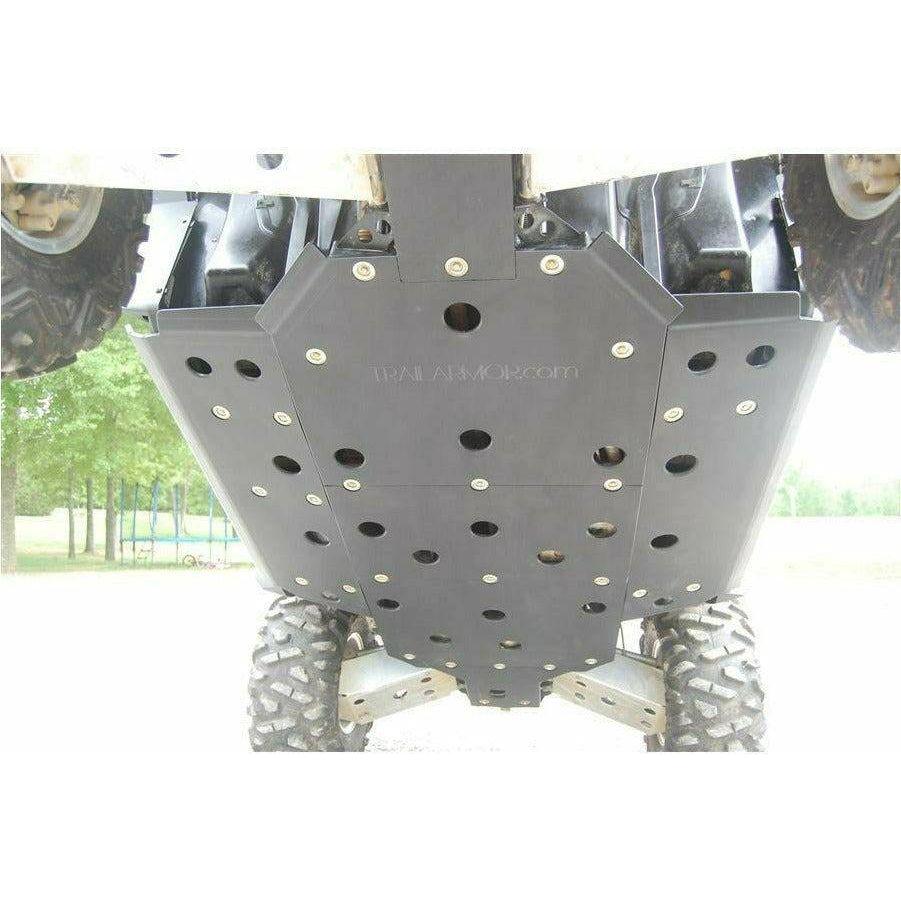 Polaris RZR 570 / 800 Slider Nerfs
Trail Armor's nerf sliders for the Polaris RZR 800, RZR 570, RZR 800 S, RZR 800 XC and RZR S 570 are made of high density 1/2" UHMW ( a high density plastic polymer). Because they are made of plastic, they are lighter than typical metal skids, and absorb the shock of impact - no dents and rust. This two piece set bolts up tight to the vehicle's bottom and does not hang down to get caught on obstacles. It protects from wheel well to wheel well, rolling up the sides to safeguard the plastic rocker panels. Strategically placed drain holes allow dirt and debris to wash out for drainage and easy cleaning. Mounts easily in factory pre-drilled holes. Nerfs can be installed with Trail Armor's center skids or with the OEM plastic skid (will have to cut off tank guard lip on OEM shield). Trail Armor's center skids sold separately. See product code TA012SKIDCENTER-RZR-S or TA012SKIDCENTER-RZR570. For those who want to maintain a 50" trail width on the standard RZR 800 or the RZRXC, please choose option below "Trimmed for 50" Max Trail Width or standard rocker panel protection please". STANDARD (untrimmed) rocker panels shown in pictures.Now available in color!

NOTE: Colors are considered a special order and are non-returnable. If you have any questions about these colors and your graphics package, please contact us.
VEHICLE FITMENT
Polaris RZR 570 (2012-2020)
Polaris RZR 800 (2008-2014)
Polaris RZR S 570 (2017)
Polaris RZR S 800 (2009-2014)
INSTALLATION