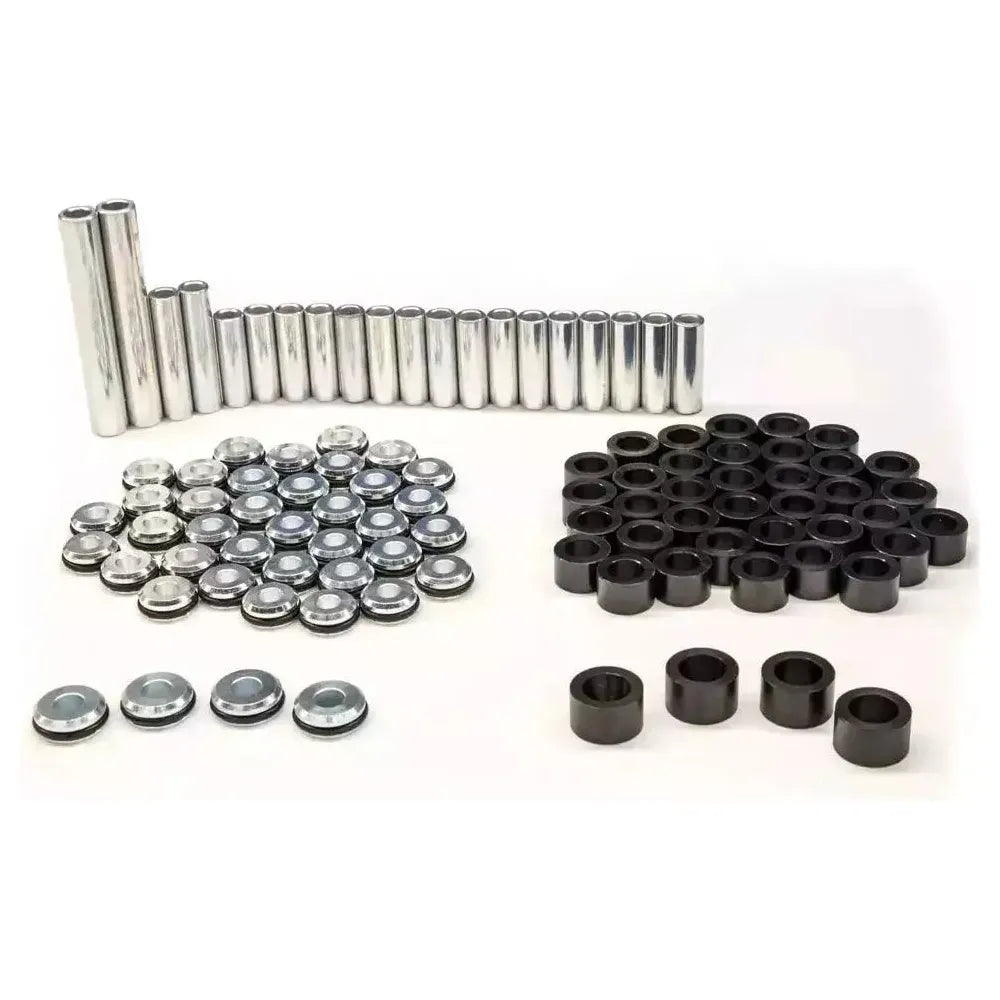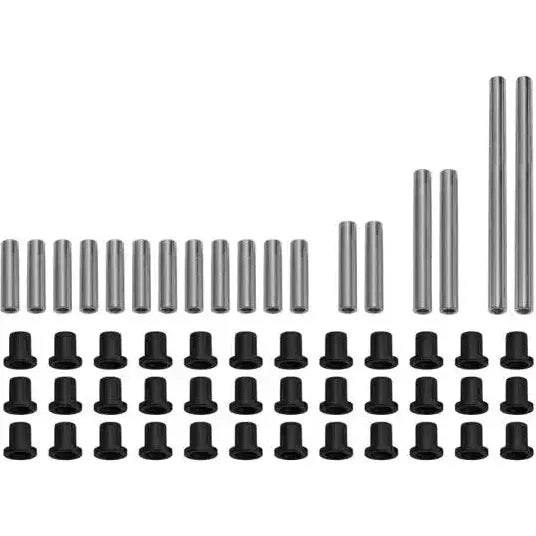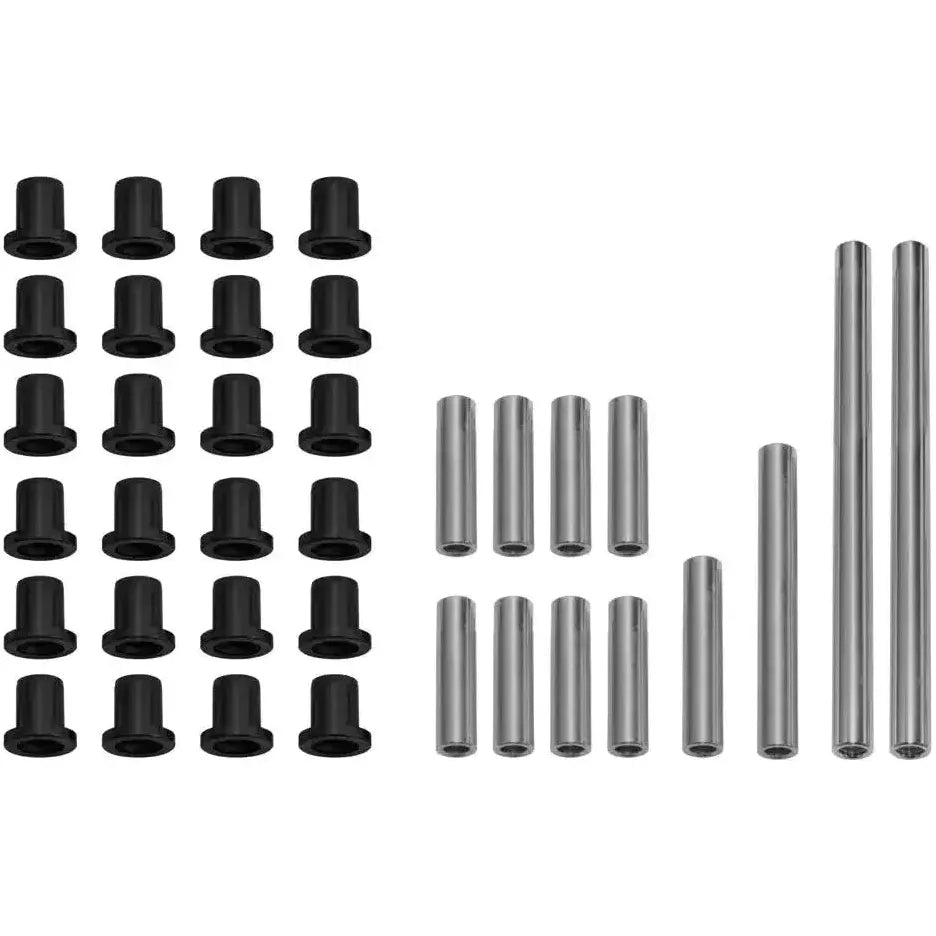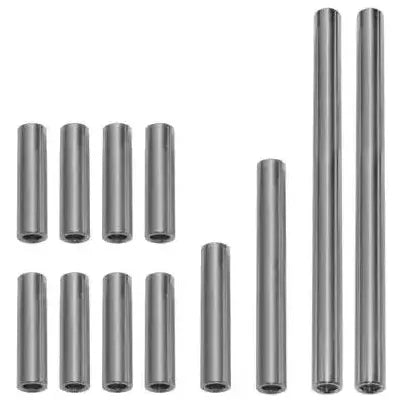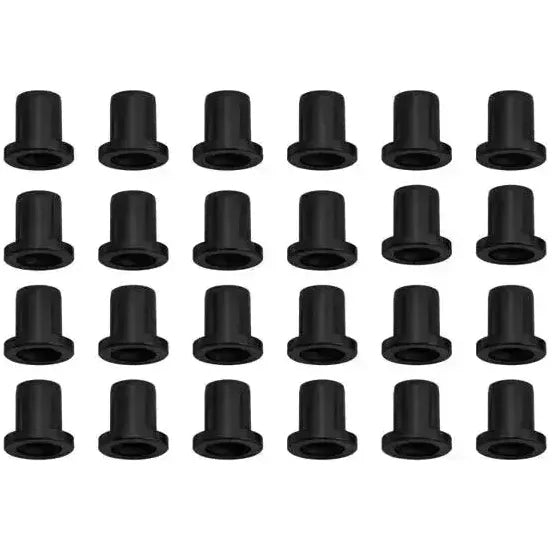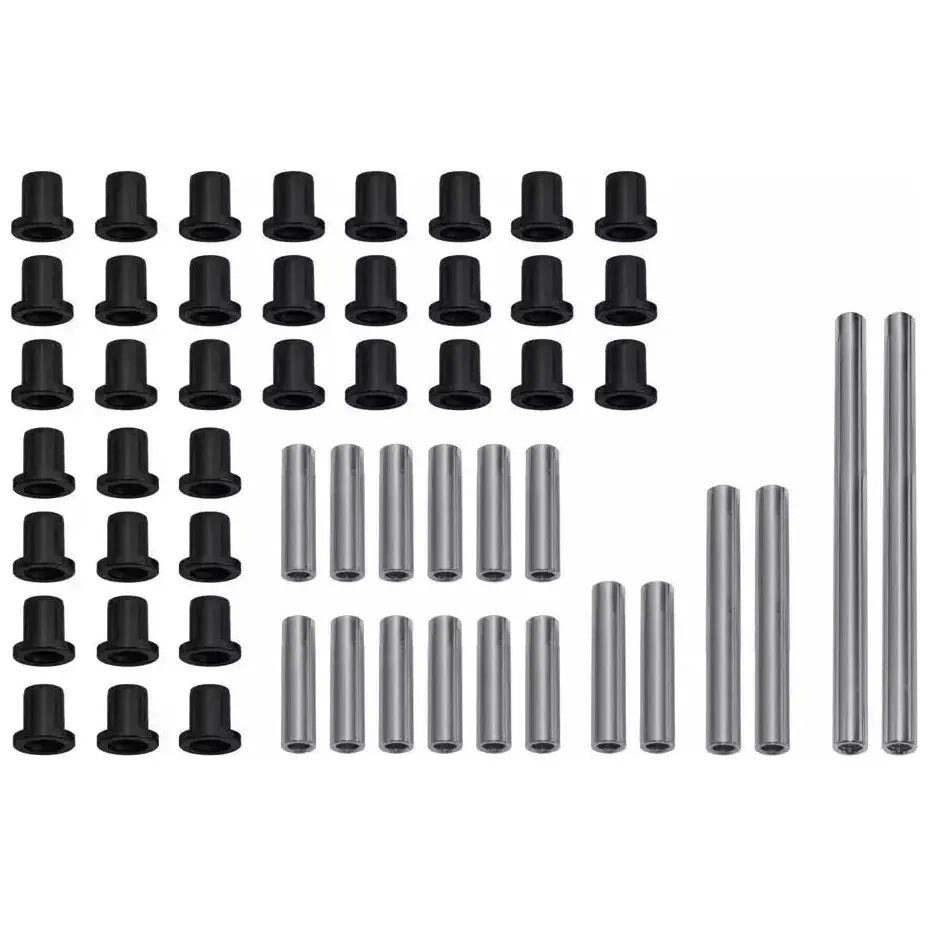 Polaris Ranger XP 1000 SuperATV A-Arm Bushings
Why We Make Them
Get top of the line UHMW A-Arm Bushings for your Polaris Ranger XP 1000 from SuperATV. Upgrade with UHMW to give your A-arm bushings a longer lifespan and smoother operation.

Built to Last
Our oil filled UHMW bushings are CNC machined for a precision fit in your UTV. We increase their lifespan and performance by including O-ring pivot caps that seal out mud, water, dirt, and debris. UHMW is a low wear material, ensuring you more miles than your factory bushings. What allows for it's low wear properties is in part due to the fact that UHMW is a self-lubricating material. With that, you have less friction between your bushings and A-arm.

Why HDPE
Our HDPE has good wear and will wear more similarly to your factory bushings, but comes at a lower price point.

WARNING: This product can impact machine operation. Customer and/or user is responsible for ensuring that this product is compatible with their machine as currently configured, properly installed, and understands any impact this product has or might have on the machine's operation.

⚠ California Proposition 65 Warning ⚠
WARNING: This product may contain a chemical known to the State of California to cause cancer or birth defects or other reproductive harm.
Features:
Kits include bushings for both front and rear / inner and outer arms.
UHMW Materials
Self-lubricating
Low wear characteristics
HDPE Materials
Comparable to OEM
Better price point
Kits Include:
(36) Small bushings
(18) Replacement sleeves
2018+ Standard Cab & 2019+ Crew Cab Included:
(40) Small bushings
(20) Replacement sleeves
(40) O-ring pivot caps
VEHICLE FITMENT
Polaris Ranger XP 1000 : 2017-2020
Polaris Ranger XP 1000 Crew : 2017-2020
INSTALLATION