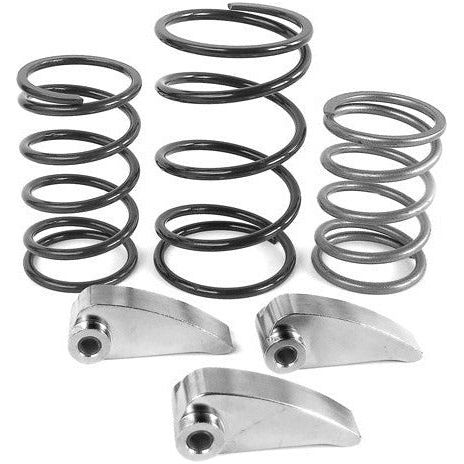 Polaris Ranger XP 1000 Rock Crawler Clutch Kit
EPI Performance has the goal to get their hands on every ATV, UTV out there. They develop their Clutch Kits by putting on the miles in sand, mud, snow and trails the way you do. It doesn't become an EPI Clutch Kit until their satisfied with how it performs in the REAL-WORLD of riding.
Designed and tested specifically for rock crawling applications, Calibrated to provide a low engagement rpm to support technical maneuvers, Added belt squeeze to eliminate belt slip, Slow shifting phase that provides a smooth rock crawling/technical driving experience, For low-mid range speeds only, not for high speed riding Picture shown may vary from image shown due to changes in design and manufacturing.
Features:
Designed and tested specifically for rock crawling applications
Calibrated to provide a low engagement rpm to support technical maneuvers
Added belt squeeze to eliminate belt slip
Slow shifting phase that provides a smooth rock crawling/technical driving experience
For low-mid range speeds only, not for high speed riding
Clutch kit components may vary from photo
Additional Tools needed: PCP-22 and CCT510
VEHICLE FITMENT
Polaris Ranger XP 1000