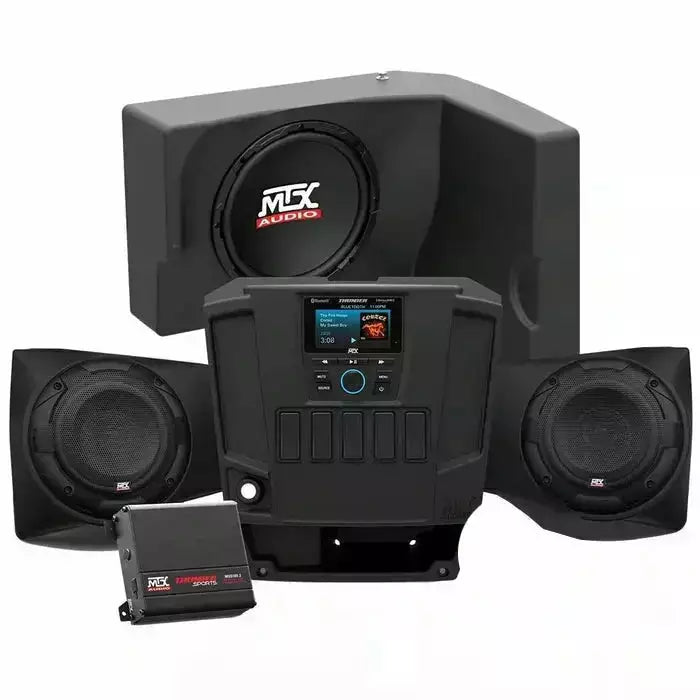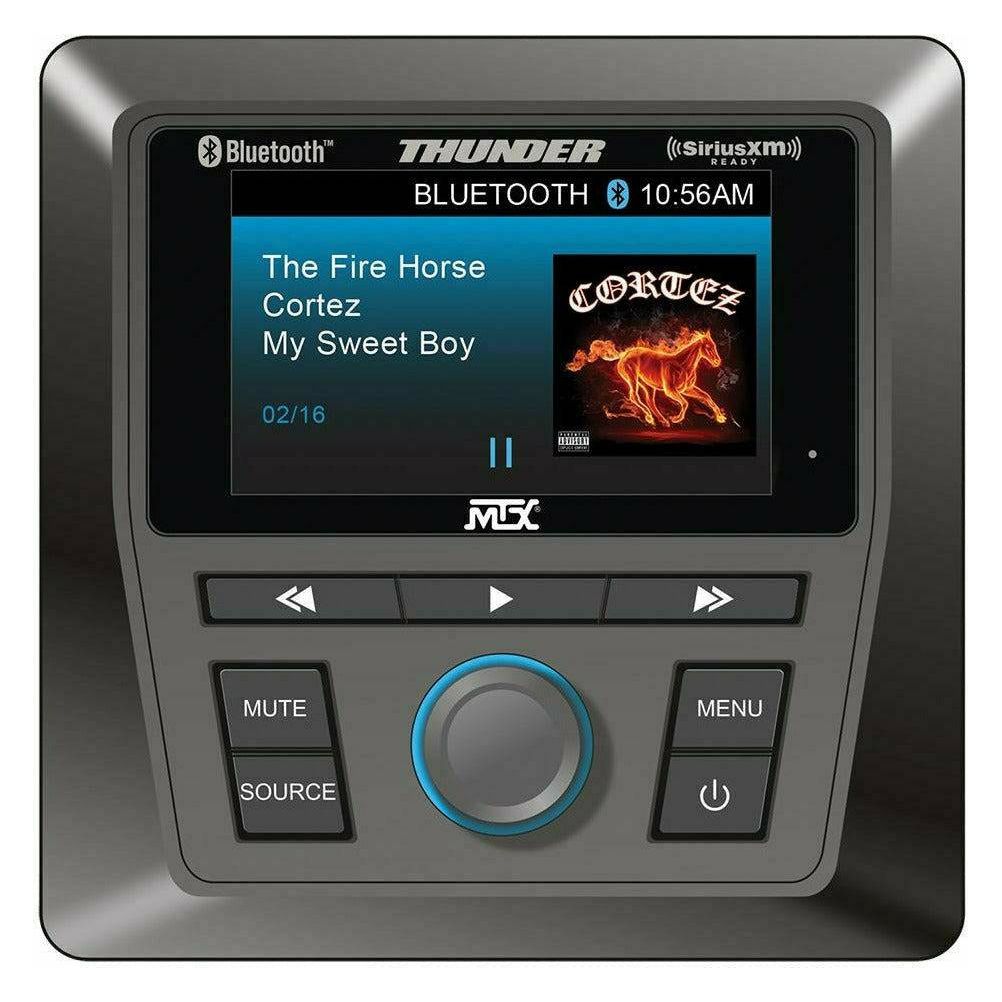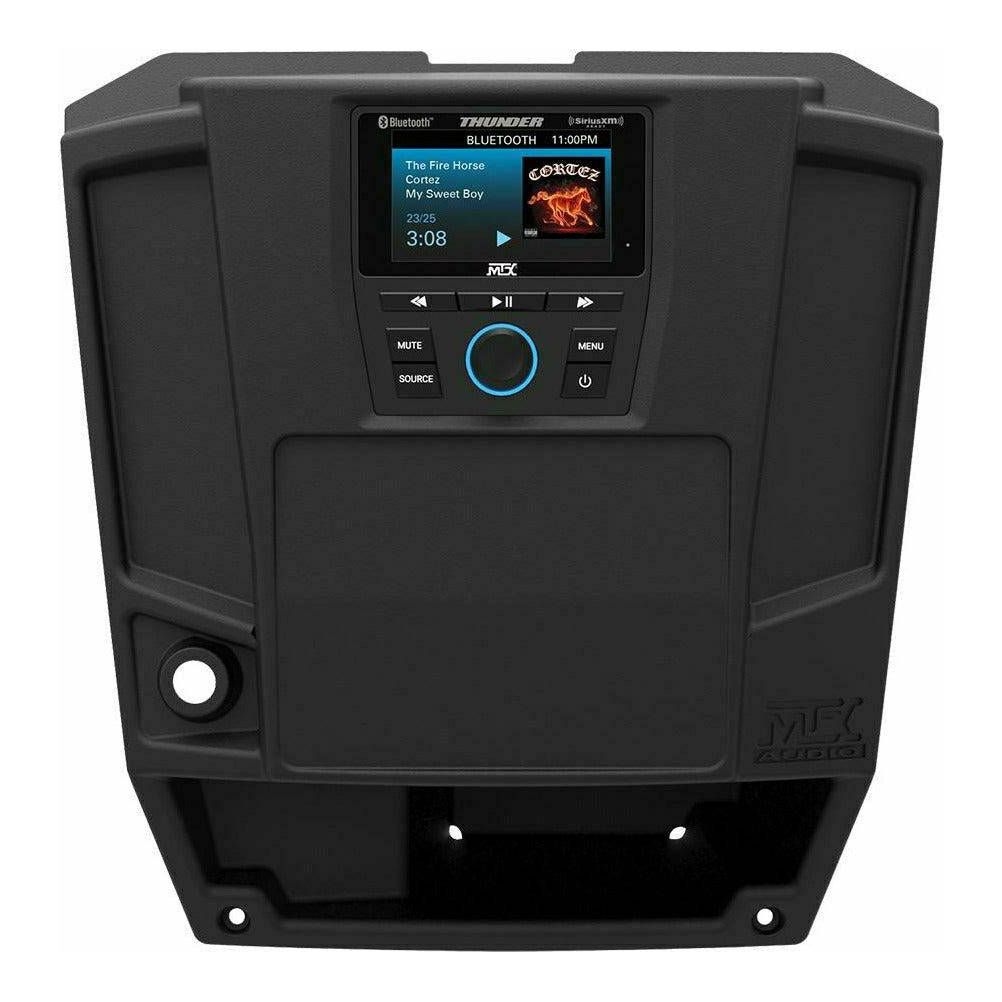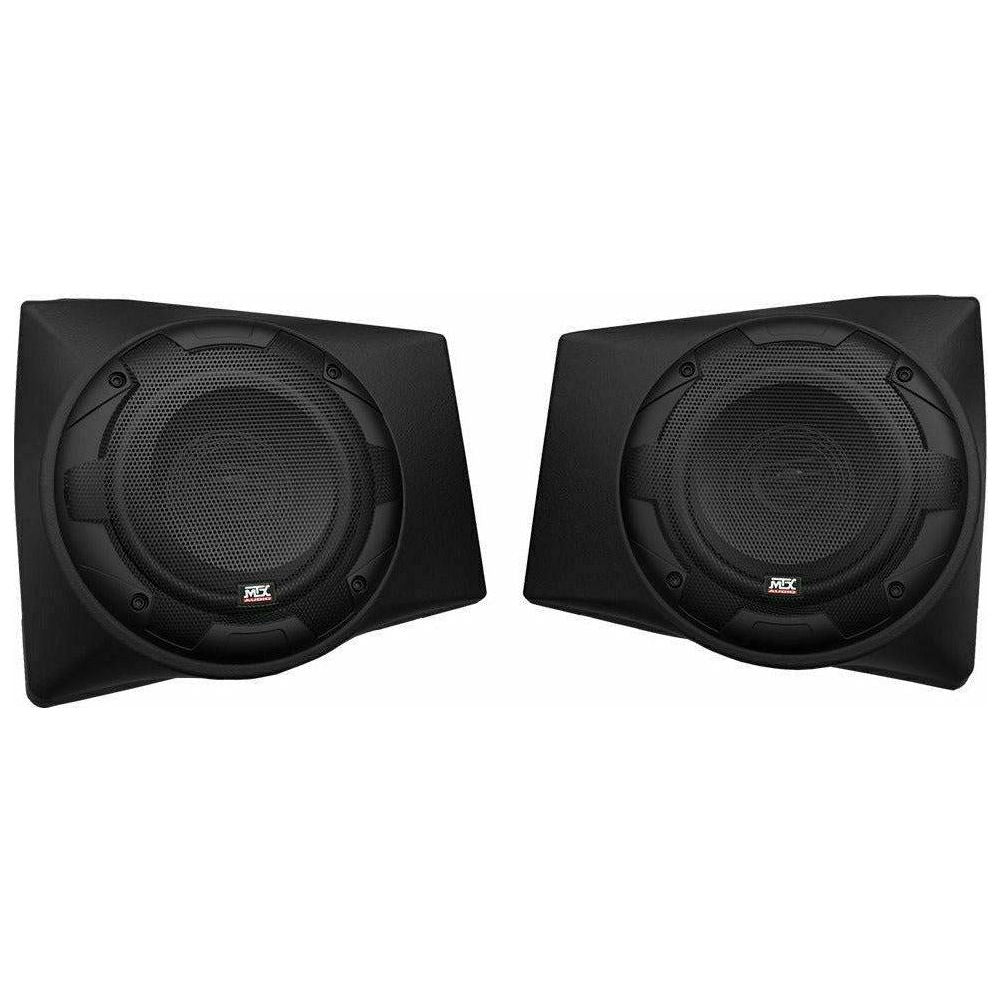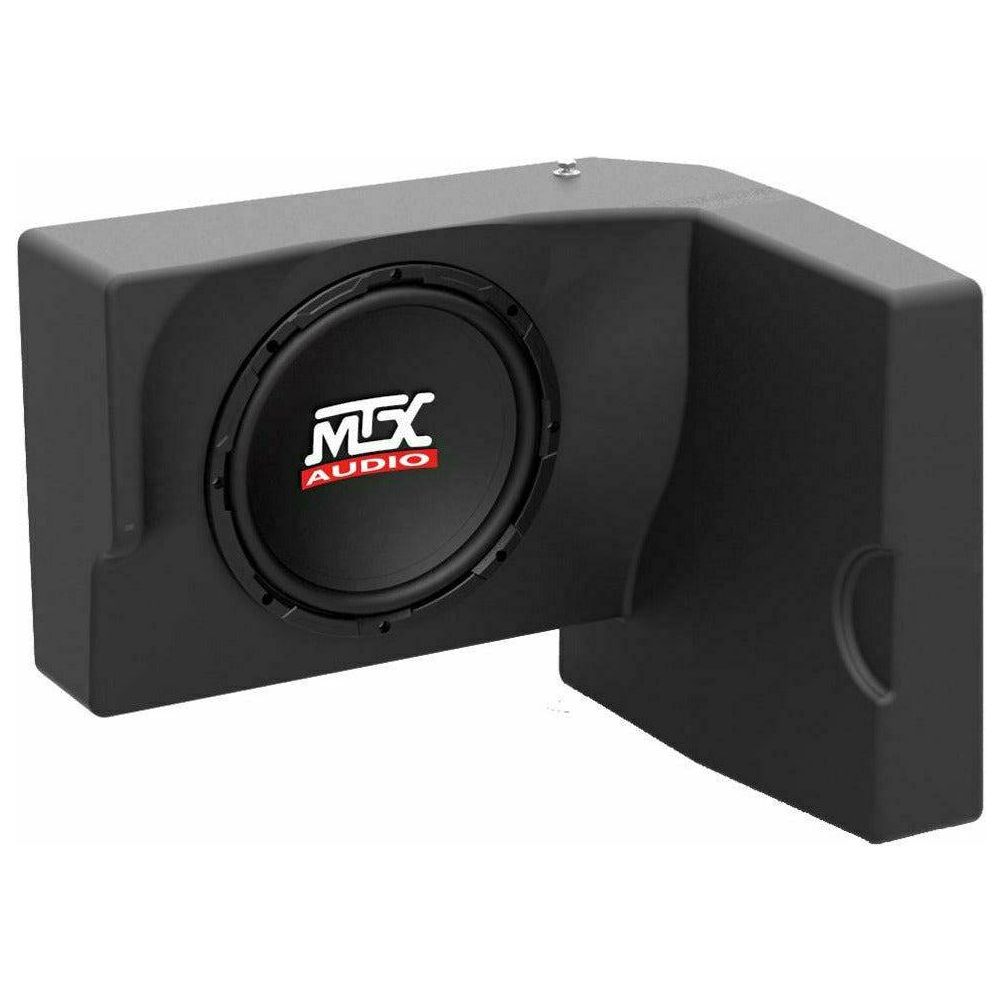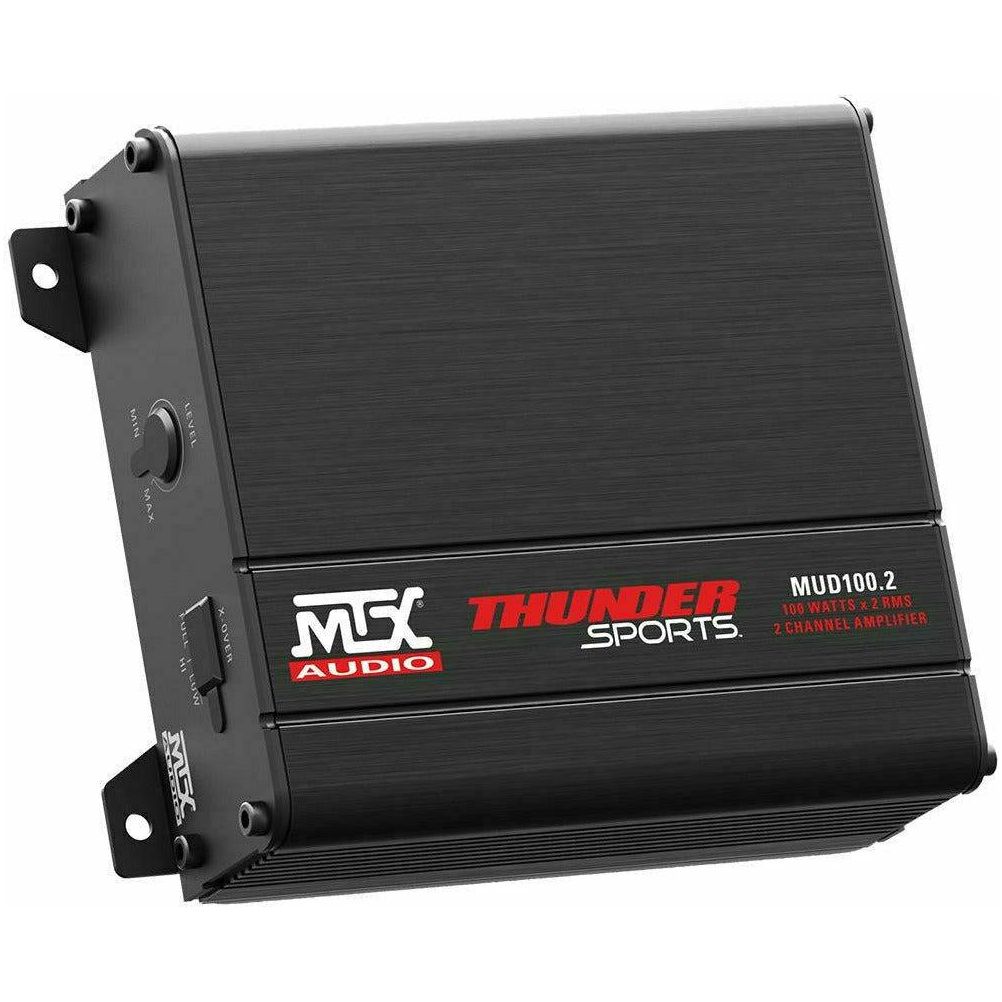 Polaris Ranger Stage 2 Audio Kit
The RANGERSYSTEM2C was designed to have an OEM fit and finish but is 100% aftermarket in its performance. The AWMC3 installs directly into your RANGER dash with the included MUDRNGRDK dash kit while the RNGRPOD65 speaker enclosures mount without sacrificing any passenger space. The RANGER-10 amplified subwoofer enclosure mounts under the drivers seat and it's all connected with the included plug and play wiring harness. Call us to see if this kit is for you. 801-674-2451
Level 2 Premium Sound
The RANGERSYSTEM2C is a package that includes everything you need to put awesome sound in your RANGER. This system includes all the hardware and accessories you need to install the entire system without having to drill or cut any part of your machine.
Includes:
AWMC3 All-Weather Head Unit with Integrated Amplifier
MUDRNGRDK Direct Fit Dash Kit for Mounting AWMC3 in RZR Dash*
RNGRPOD65 All-Weather Dash Mount 6.5" Speakers and Pods
MUD100.2 200-Watt, 2-Channel All-Weather Amplifier
RANGER-10 Direct Fit 10", 250-Watt Amplified Subwoofer Enclosure
RNGRHARNESS2 Wiring for Connecting All Hardware
Features:
AWMC3
3" Full Color TFT Display
SiriusXM Radio Ready
AM / FM / WB Tuner
Bluetooth Audio Streaming
Internal 4 x 50 Watt Power Amplifier
Weather Resistant (IP66)
2 Sets of Preouts (Front / Rear)
Selectable EQ
Backlit Control Buttons
RNGRPOD65
All-Weather Construction with UV Inhibitor
Custom Fit for RZR Dash
No Cutting or Drilling Required
MUD100.2
Compact Design Enables Installation Anywhere
Conformal Coated Printed Circuit Board that Resists Moisture
Fixed Crossovers
High and Low Level Inputs
RANGER-10
Integrated 250-Watt RMS Amplifier
Low Level Input with External Gain Control
Mounts Underneath Drivers seat on Select RANGER Models
All-Weather Design
Each product in the RANGERSYSTEM2C is designed to withstand anything you may encounter in nature including wind, sand, rain, snow, sleet, and any other kind of foul weather you might find yourself riding in. The dash speaker pods and subwoofer enclosure are rotationally molded ensuring they are extremely durable. All amplifiers in the system are weather resistant and include covers for all controls that prevent moisture intrusion. The AWMC3 head unit can be used in any environment and its large rubber buttons make it easy to operate under even the most adverse conditions.
VEHICLE FITMENT
Polaris Ranger 570 (2014-2018)
Polaris Ranger Diesel (2014-2018)
Polaris Ranger XP 1000 (2017)
Polaris Ranger XP 900 (2014-2018)
INSTALLATION