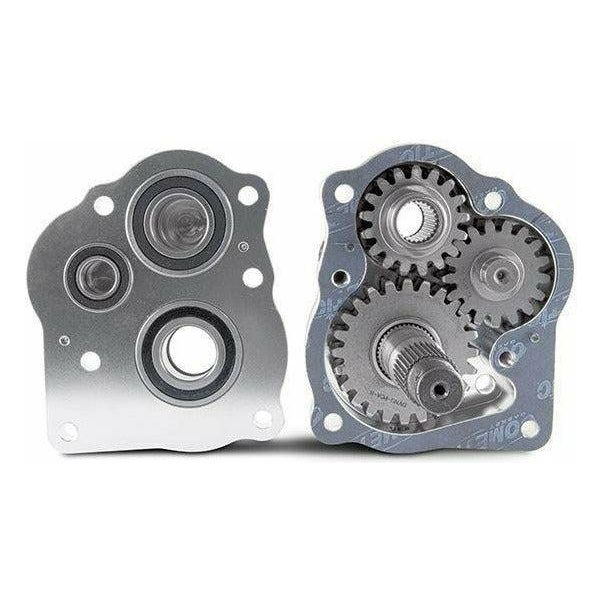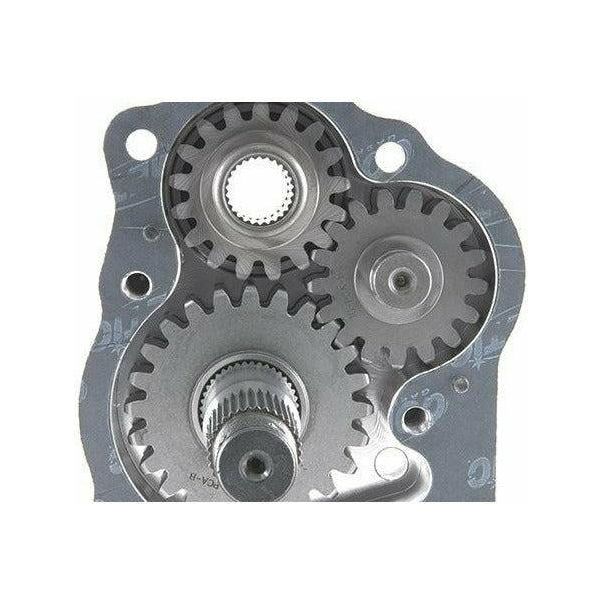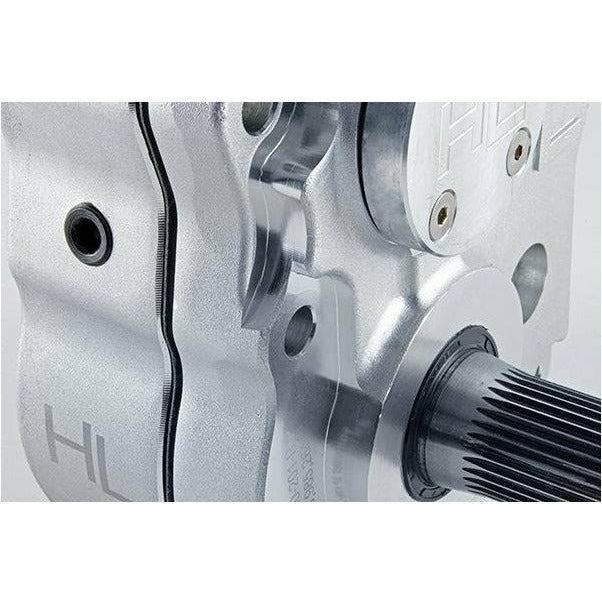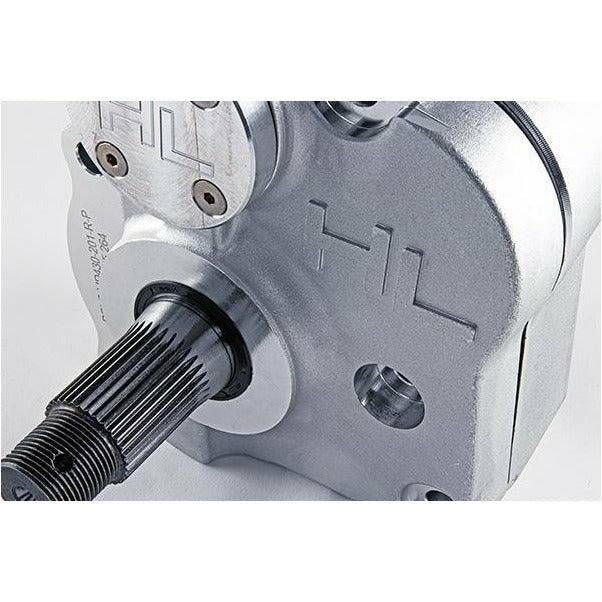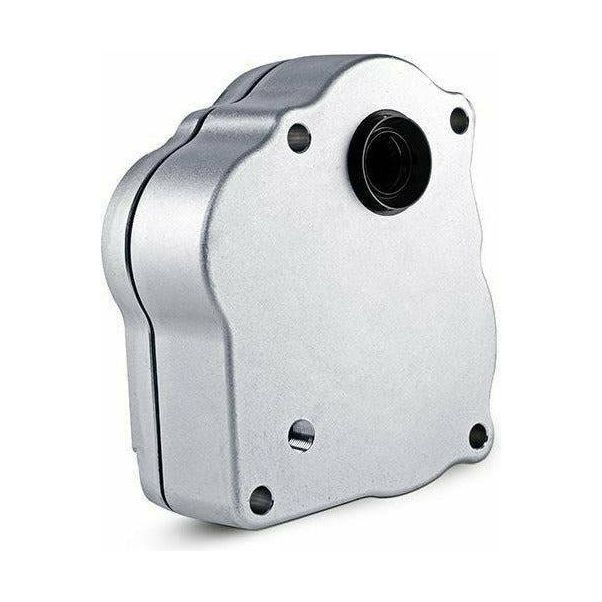 Polaris Ranger 1000 4" Portal Gear Lift 30% Gear Reduction
This High Lifter 4'' Portal Gear Lift is made tough and ready for any challenge. You'll love the 30% gear reduction, camber adjusting shims as needed, plus the slotted brake rotors to move gas, heat and water away from the rotors. Run a 33'' tire or add forward arms to run a 35'' tire. Add some Outlaw 3's and hit the trails!
High Lifter Portal Gear Lift (Each kit includes 4 portal boxes)
Features:
Forged Gear Boxes
Strongest Backing Plate Made
Advanced Sealing with Kevlar Fiber Gaskets
Precision Ground Stainless Steel Rotors
100% More Sealing Surface
Vented Gear Box
30% Gear Reduction – Gives you greater low-end torque for the trail
Power on Tap – More power to the ground with less engine wind up
Lift It Up – Gain additional 4" lift plus improved track width
Built Tough – Built with 6061 Aluminum and designed for the toughest terrain you can throw at them
Great Ride – Get all the benefits of added torque and better clearance without compromising factory ride or suspension angles
Camber adjusting shims – Adding or removing shims can adjust camber by -1.25° to a +2°
Perfect Machining – We stand behind the quality of our product 100%. The kits have been specially designed and machined to fit your ride perfectly
Slotted Brake Rotors – Slots carved into the flat metal surface move gas, heat and water away from the surface of these rotors to improve braking performance
Tire Fitment:
Largest Tire with Portal: 31"
Largest Tire with Forward Arms: 33"
Our stated tire fitment guide is a general fitment and is in no way guaranteed. Tires and lifts vary by manufacture and tire fitment can be affected by other modifications. Always verify your brand of tires, lift, and other modifications prior to making a buying decision.
Wheel Requirements:
14" or larger
14" factory wheels must run 2" spacer
14" & 15" can not exceed 4-1/2" backspacing
16" & larger can not exceed 5" backspacing
VEHICLE FITMENT
2018 Polaris Ranger 1000 XP
2018 Polaris Ranger 1000 XP Northstar
2019 Polaris Ranger 1000 XP Crew Northstar
2019 Polaris Ranger 1000 XP Crew
2019 Polaris Ranger 1000 XP
2019 Polaris Ranger 1000 XP Premium
2019 Polaris Ranger 1000 XP 20th Anniv Edition
2019 Polaris Ranger 1000 XP Crew Premium
2019 Polaris Ranger 1000 XP Crew 20th Anniv Edition
2019 Polaris Ranger 1000 XP Northstar
2019 Polaris Ranger 1000 XP High Lifter Edition
2019 Polaris Ranger 1000 XP Crew High Lifter Edition
2019 Polaris Ranger 1000 XP Back Country
2019 Polaris Ranger 1000 XP Crew Back Country
2020 Polaris Ranger 1000 XP Premium
2020 Polaris Ranger 1000 XP NorthStar
2020 Polaris Ranger 1000 XP Texas Edition
2020 Polaris Ranger 1000 XP High Lifter Edition
2020 Polaris Ranger 1000
2020 Polaris Ranger 1000 EPS
2020 Polaris Ranger 1000 Premium
2020 Polaris Ranger 1000 XP Crew Premium
2020 Polaris Ranger 1000 XP Crew NorthStar
2020 Polaris Ranger 1000 XP Crew Texas Edition
2020 Polaris Ranger 1000 XP Crew High Lifter Edition
2020 Polaris Ranger 1000 Crew
2020 Polaris Ranger 1000 Crew EPS
2020 Polaris Ranger 1000 Crew Premium
INSTALLATION