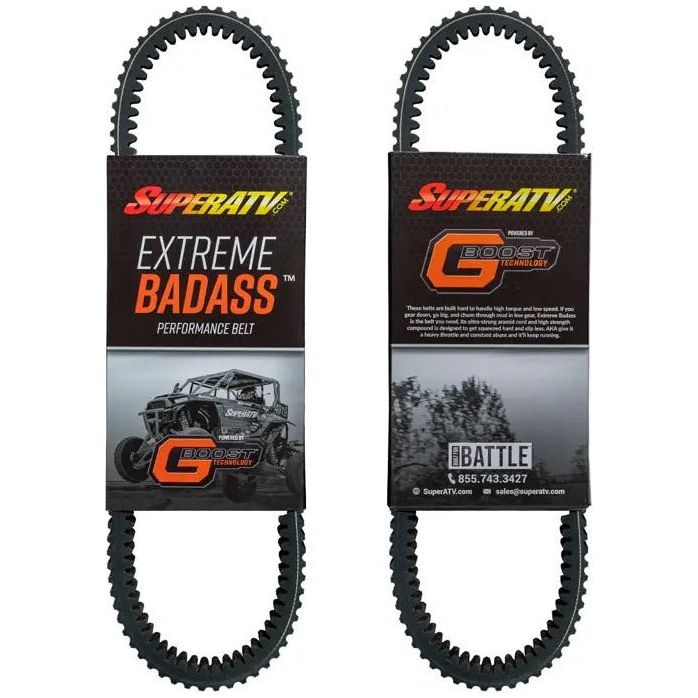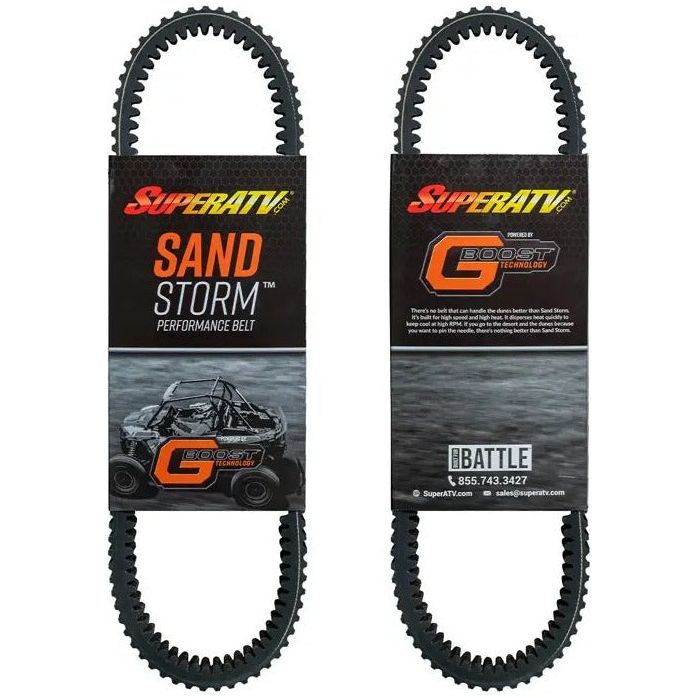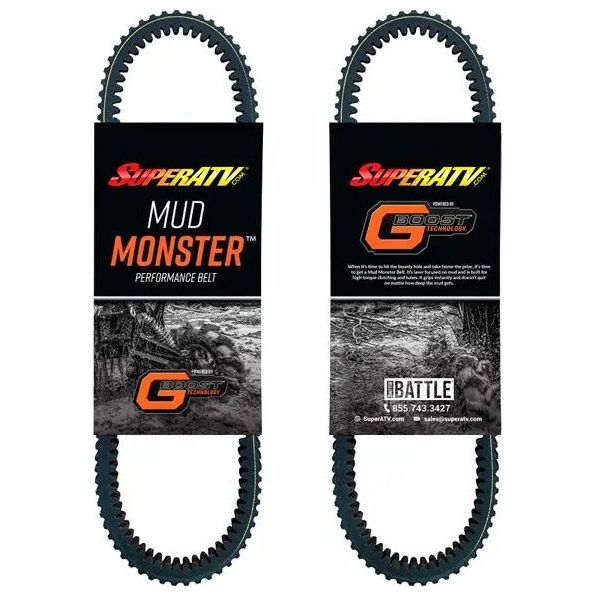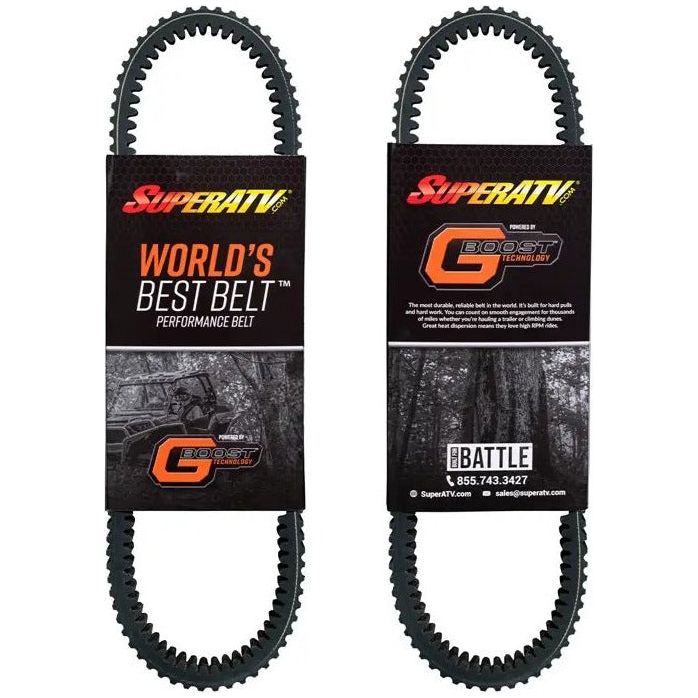 Polaris General Heavy Duty CVT Drive Belt
We know your Polaris General isn't built to putt around your yard, it's built for action, whether that's hitting the trails or plowing through mud. That's why we've got the CVT drive belts to match—World's Best, Extreme Badass, Sand Storm, and Mud Monster Belts are built to be the strongest possible. They are lab-proven tech and trail proven strength, so you can do whatever you want. That includes not worrying about breaking your junky OEM belt.

It's in the name—there's nothing better than the World's Best Belt. It's got all-around strength, heat dissipation, and longevity that can't be beat. Its superior rubber compound retains cord rigidity for a better grip, less slippage, and super smooth engagement. The aramid fiber cord has an ultra-high shock load rating so nothing can break it.

If you're going fast, this belt is for you. If you're running monster tires, this belt is for you. If you're heading to the trails, this belt is for you. No matter how you ride, the World's Best Belt will outperform everything else.

If mud bogs and bounty holes are your idea of a good time, you need the Mud Monster Belt. It was designed with riders like you in mind. You get unbelievable grip while chewing through the sloppiest peanut-butter mud. With more tuning possibilities and the ability to stand strong against extreme abuse, Mud Monster is the last belt you'll ever need.

Don't even think about approaching another mud hole until you've swapped out your OEM belt for a Mud Monster.

Cruising the dunes and desert with the pedal down has always been hard on stock belts, and that's what Sand Storm Belts are built for. They love high speed, high RPM, and high heat. Why? Because they have amazing heat dissipation—they run cool no matter what.

So ride hard, Sand Storm will keep you running smooth and the aramid cord construction will keep it in one piece.

Extreme Badass Belts are built for people that like to take their lifted and loaded General and drive it through mud. The low end torque can be hell on belts—lucky for you, Extreme Badass Belts are built for hell. It uses an aramid cord and high-strength rubber compound that are designed to handle the massive torque that causes your clutch to squeeze them hard. And they can get pulled incredibly hard without stretching or breaking.

If you thought nothing could turn your monster tires, think again. Whether you're rock crawling or mud bogging, Extreme Badass Belts are built for it.

If you're looking for an OEM replacement that won't break the bank, look no further. The Badass XC X-Country disperses heat faster than an OEM belt and engages smoothly for better performance.
The rare combination of quality and affordability makes this belt a value you won't find anywhere else.



WARNING: This product can impact machine operation. Customer and/or user is responsible for ensuring that this product is compatible with their machine as currently configured, properly installed, and understands any impact this product has or might have on the machine's operation.

⚠ California Proposition 65 Warning ⚠
WARNING: This product may contain a chemical known to the State of California to cause cancer or birth defects or other reproductive harm.

Features:
Built for high strength, flexibility, and heat resistance
Higher power transfer through your clutch
Smooth engagement
Built for thousands of miles of abuse
VEHICLE FITMENT
OEM Part #: 3211196
Polaris General : 2016+
Polaris General 4 : 2016+