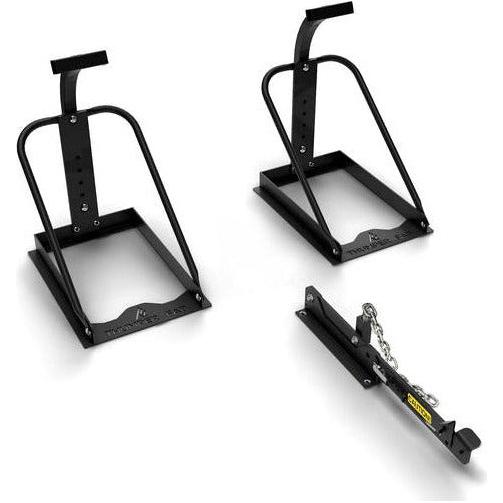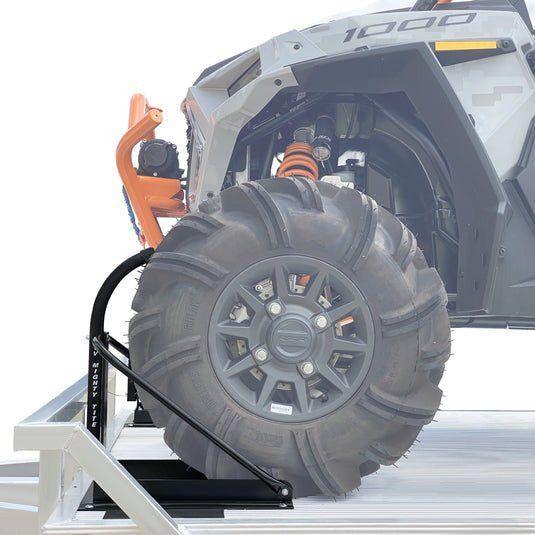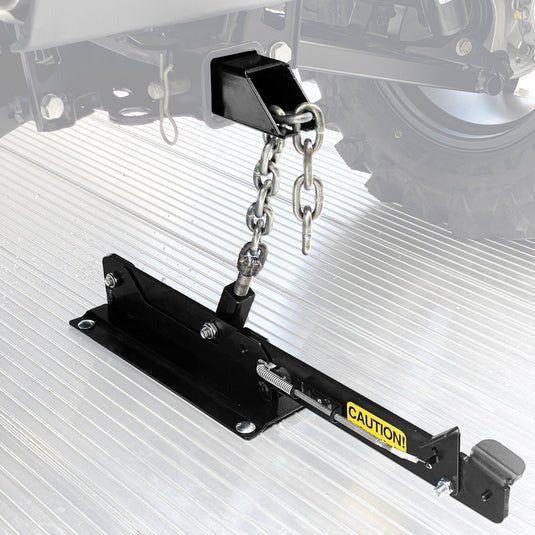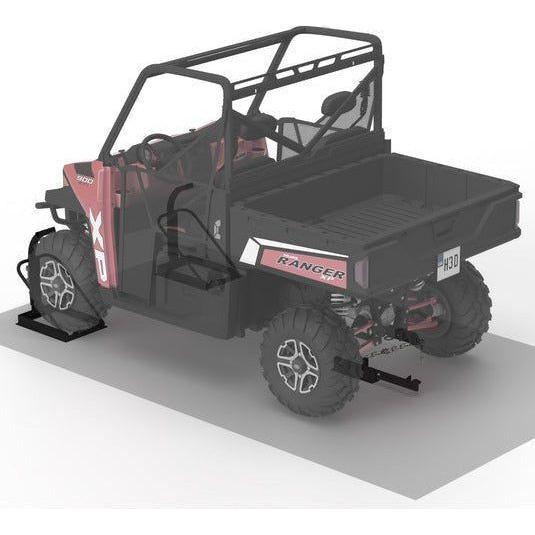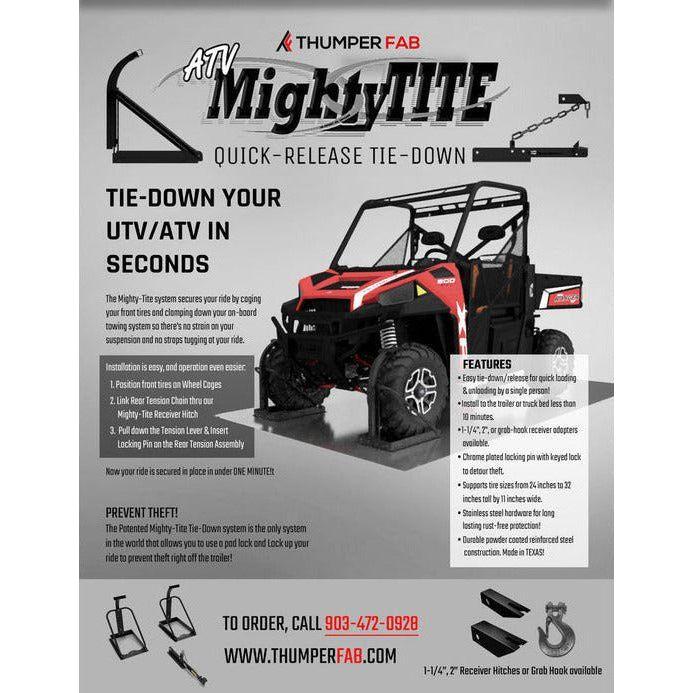 Mighty-Tite Quick Release Trailer Tie Down
Strapping down an ATV or UTV to your trailer can sometimes get the best of you: Ratchet straps or a wheel net can break, get covered in mud, or misplaced - plus, tying down your ATV/UTV after a day in the dirt is messy and probably the last thing you really want to do...

Replace those old rachet tiedowns and bungees with a permanent solution: the patented Mighty-Tite Quick-release Tie-down system. Safely, securing your ride onto your trailer or in your truck bed, literally in seconds, with no hassle.

The Mighty-Tite system secures your ride by caging your front tires and clamping down your on-board towing system so there's no strain on your suspension and no straps tugging at your ride.

Installation is easy, and operation even easier:
Position front tires on Wheel Cages
Link Rear Tension Chain thru our Mighty-Tite Receiver Hitch
Pull down the Tension Lever and insert Locking Pin on the Rear Tension Assembly

Now your ride is secured in place in under ONE MINUTE!

Our ATV/UTV Quick Release system is designed for trailers or pickup truck applications. It easily installs onto most trailers and truck beds.
Features:
Easy tie-down/release for quick loading & unloading by a single person!
Install to the trailer or truck bed less than 10 minutes.  
1-1/4", 2", or grab-hook receiver adapters available. 
Chrome plated locking pin with keyed lock to detour theft. 
Supports tire sizes from 24 inches to 32 inches tall by 11 inches wide.
Durable powder coated reinforced steel construction. Made in TEXAS!
VEHICLE FITMENT
Universal
INSTALLATION
VIDEOS