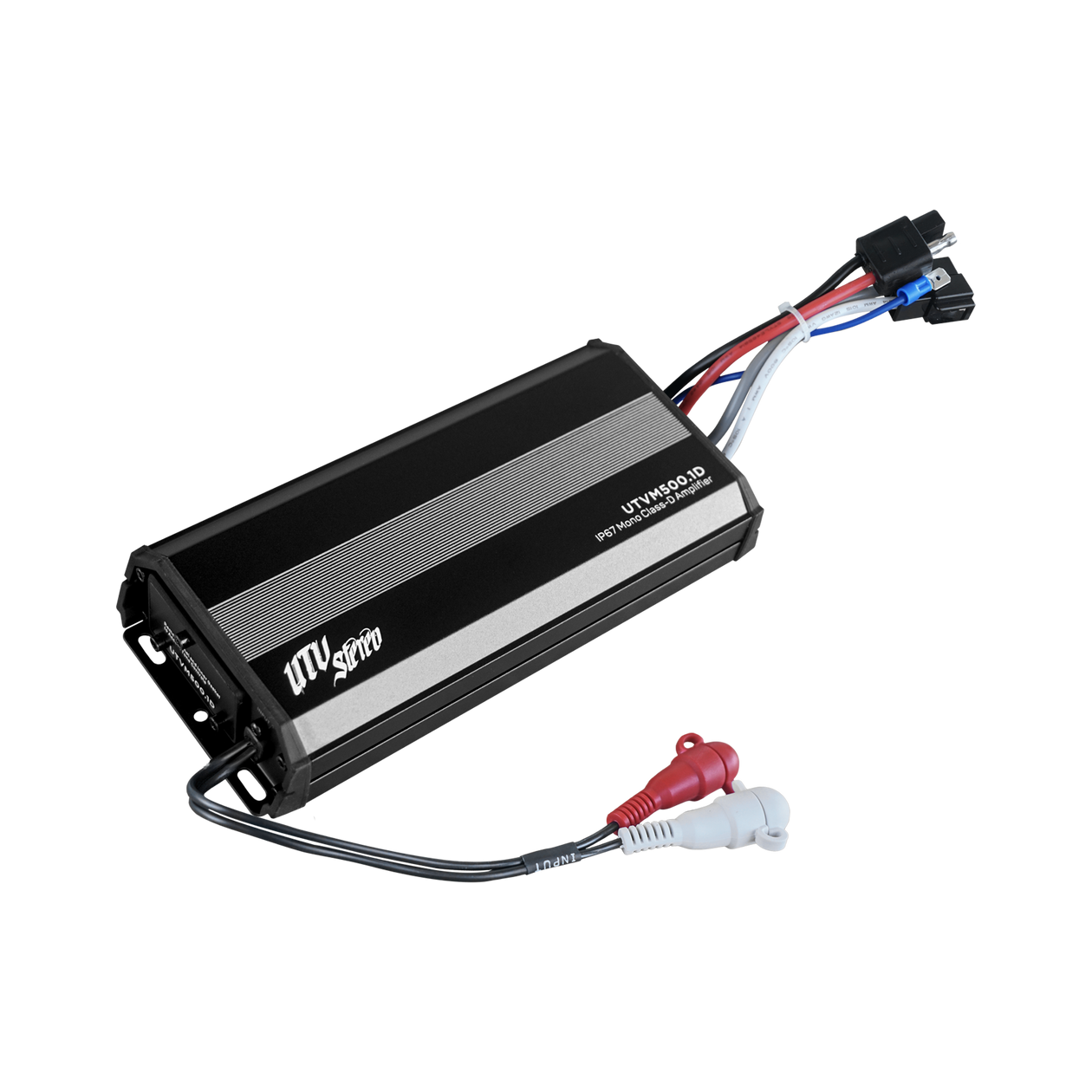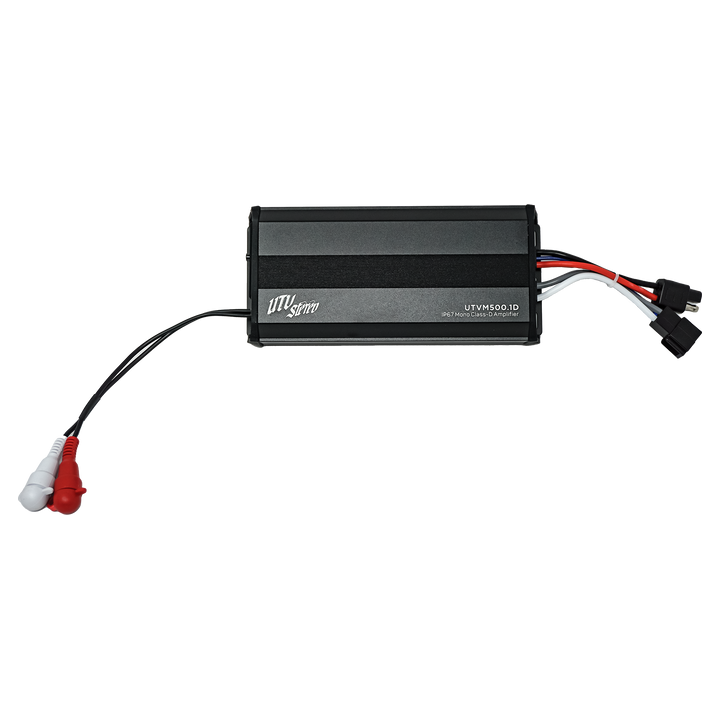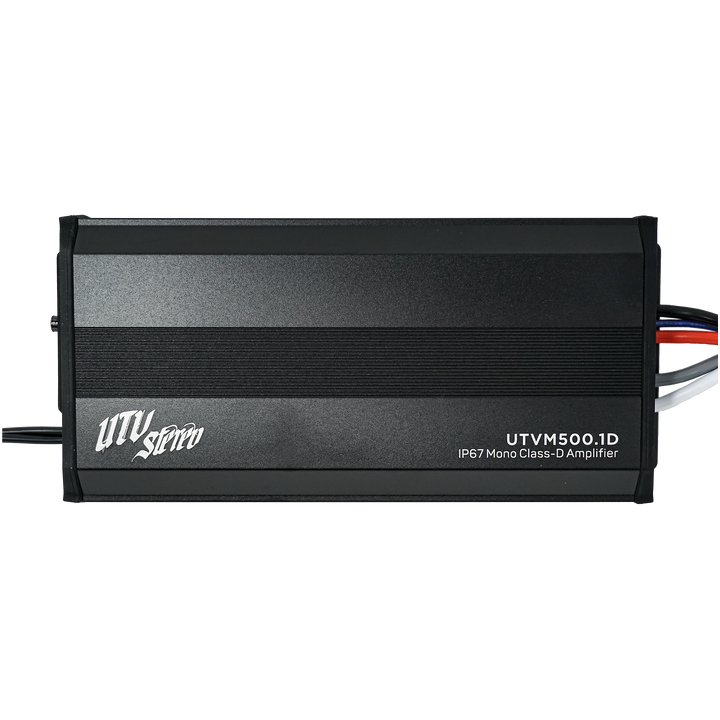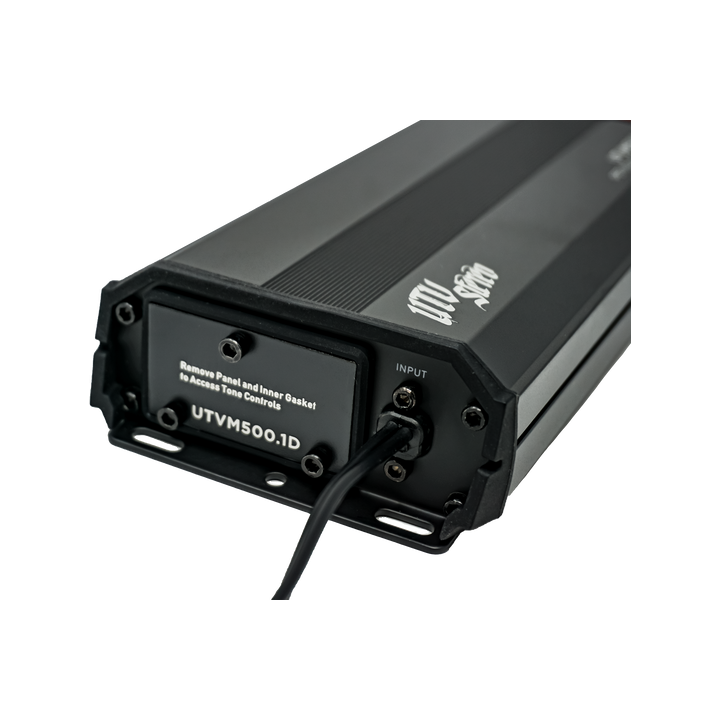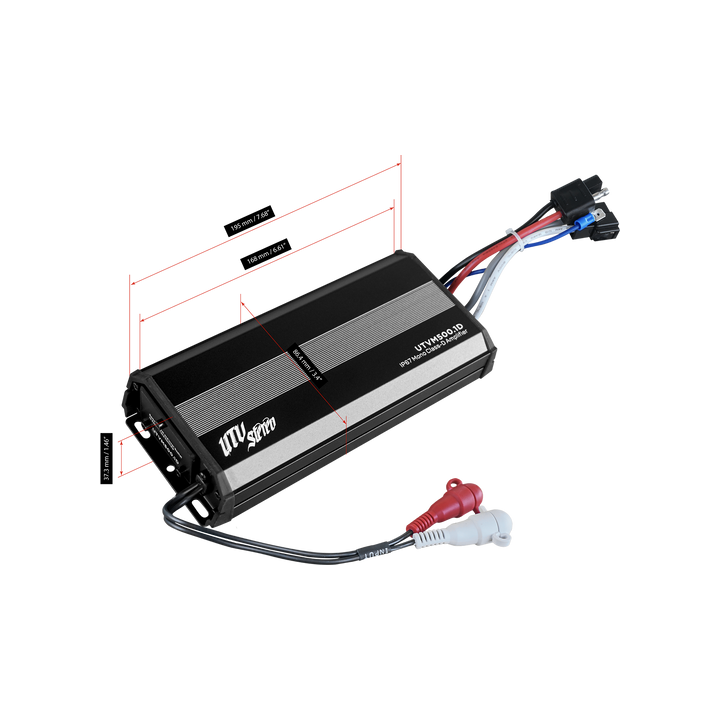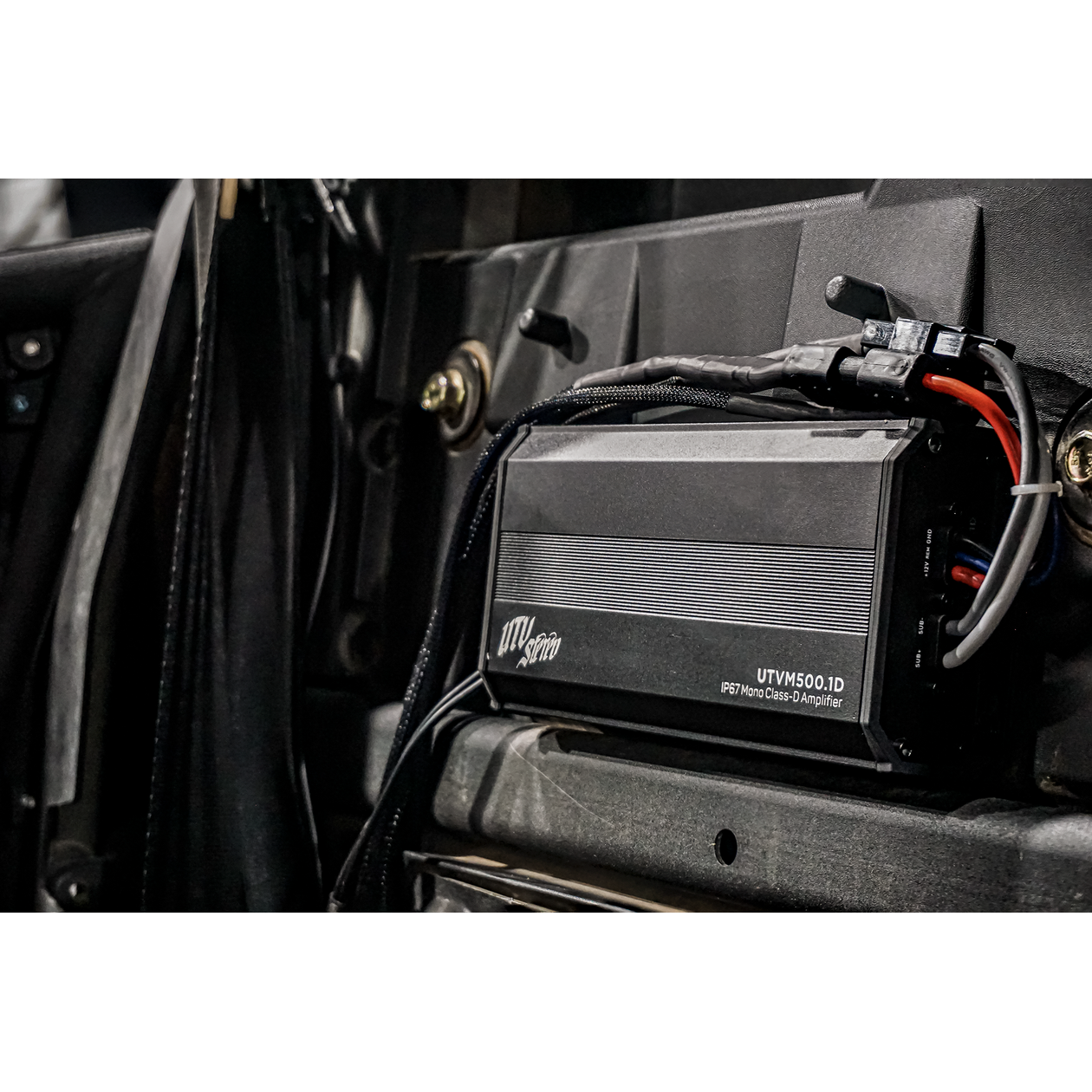 M-Series Monoblock Amplifier
The UTV Stereo M-Series line of Amplifiers offer maximum power output without sacrificing space. These M-Series amplifiers are small in price, small in size but BIG in power output and features. Built and designed for powersports applications with an easy to access tuning panel on the side and IP67 Weather Resistant rating. 
The power this Mono Amplifier pushes will be the perfect base for your new stereo or upgrade to existing stereo. All amps come with EZ connectors to make the install plug and play as well as serviceable. These amps come equipped with clipping indicators to help preserve the life of your entire audio system. Grab your amp today and one up your buddies with this industry leading amplifier!

Specifications:
RMS Power Output at 1 Ohm: 500W x 1CH
RMS Power Output at 2 Ohm: 350W x 1CH 
RMS Power Output at 4 Ohm: 250W x 1CH
Crossover Range: LPF: 49-270Hz
Frequency Range: 10-280Hz
Water resistant IP67 Certified
Conformal Coated PCB Certified
Dimensions: 7.67" x 3.4" x 1.47"
VEHICLE FITMENT
Universal