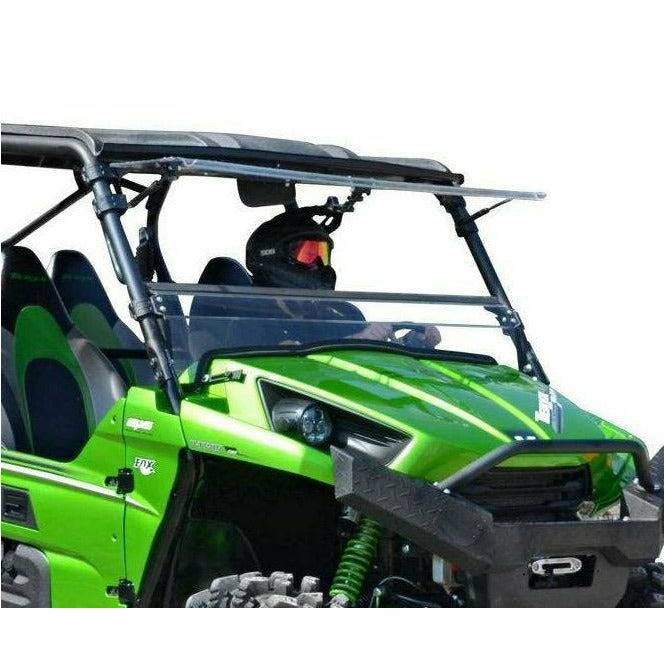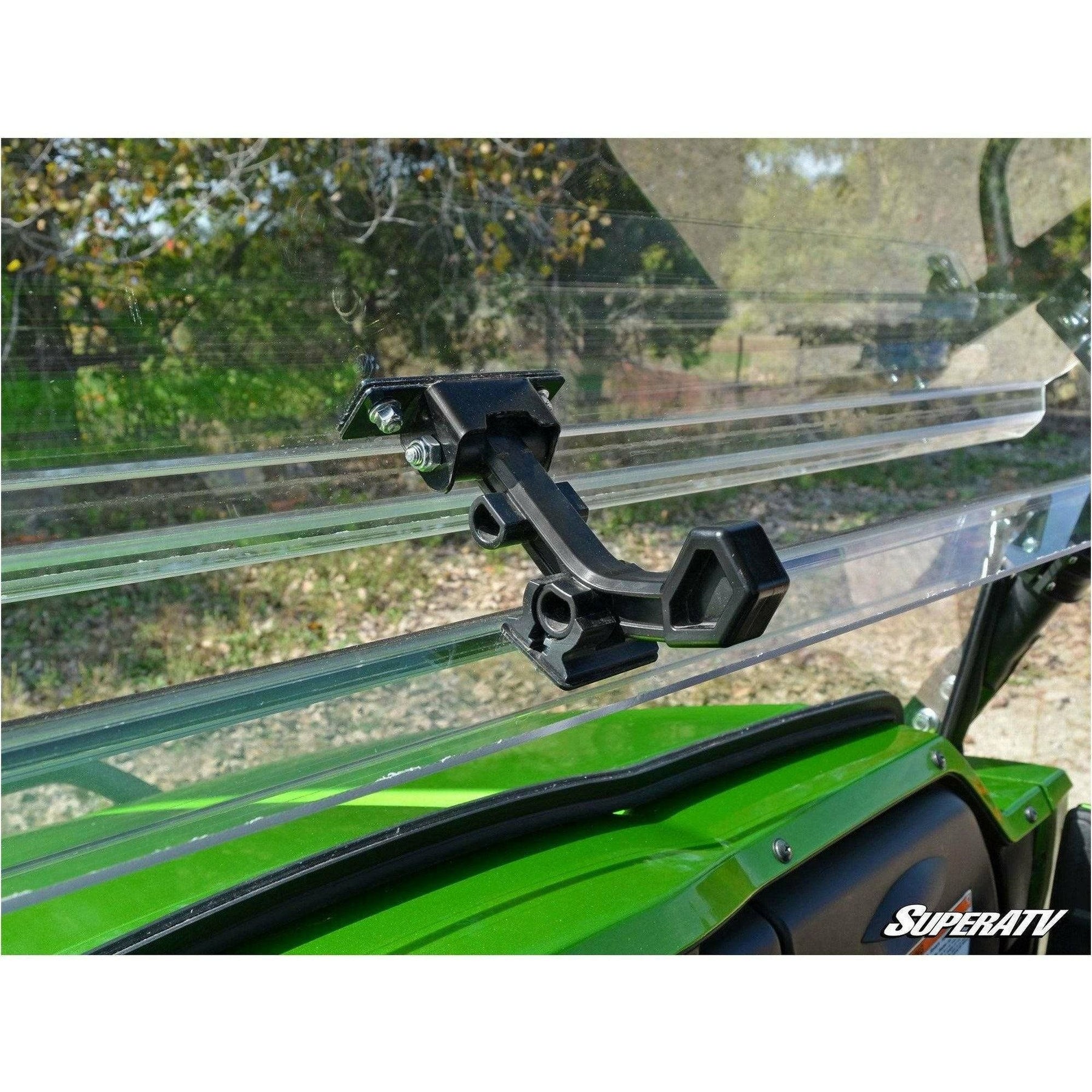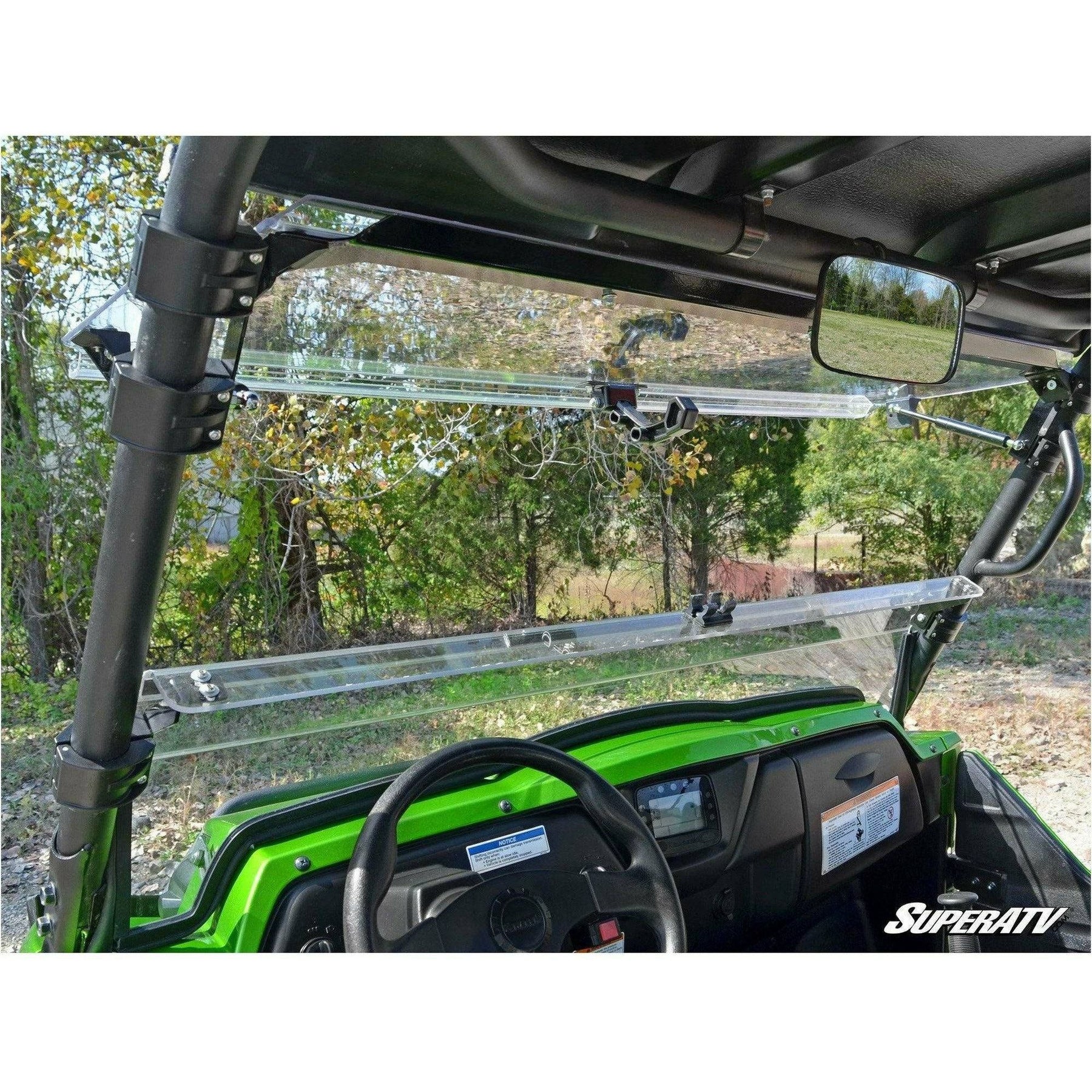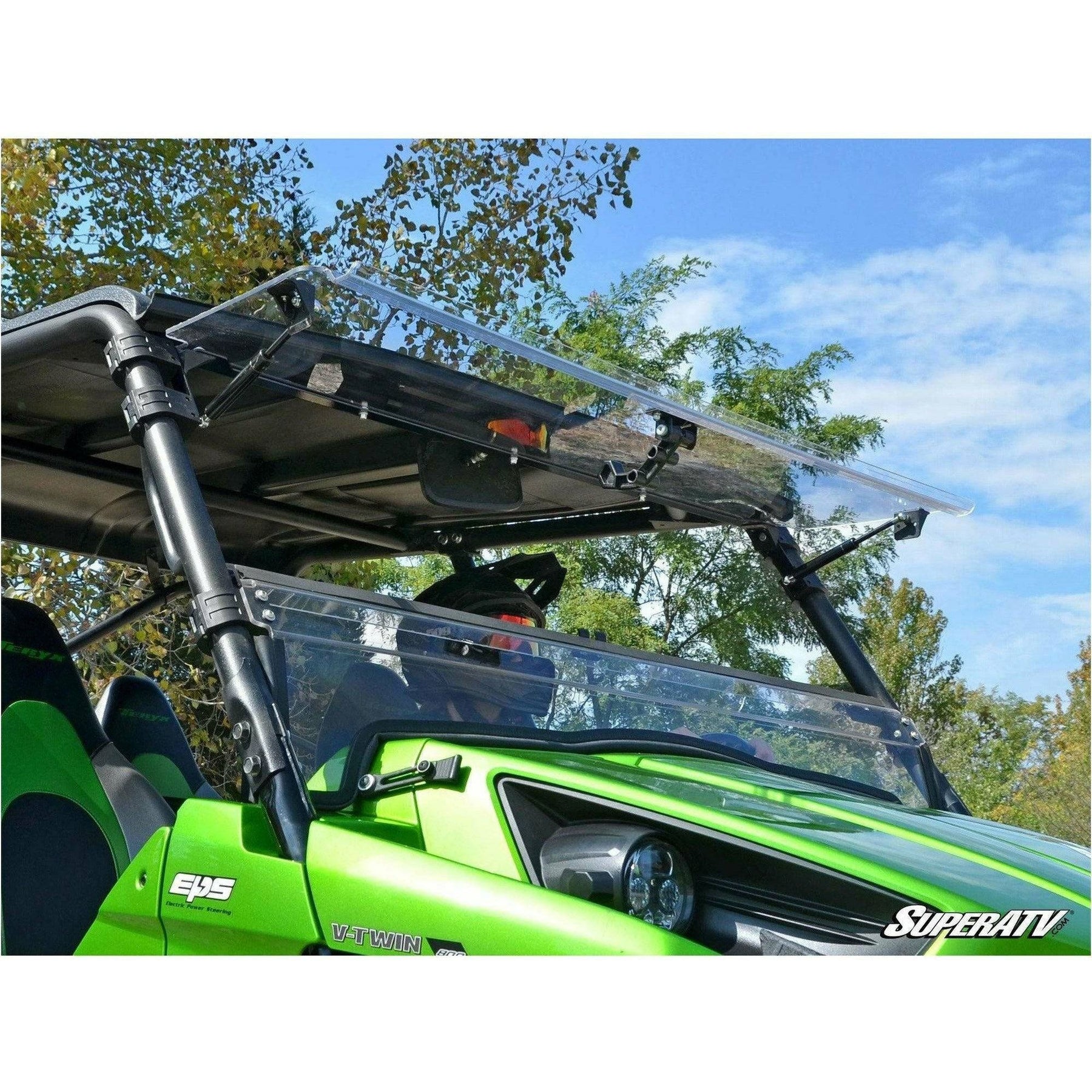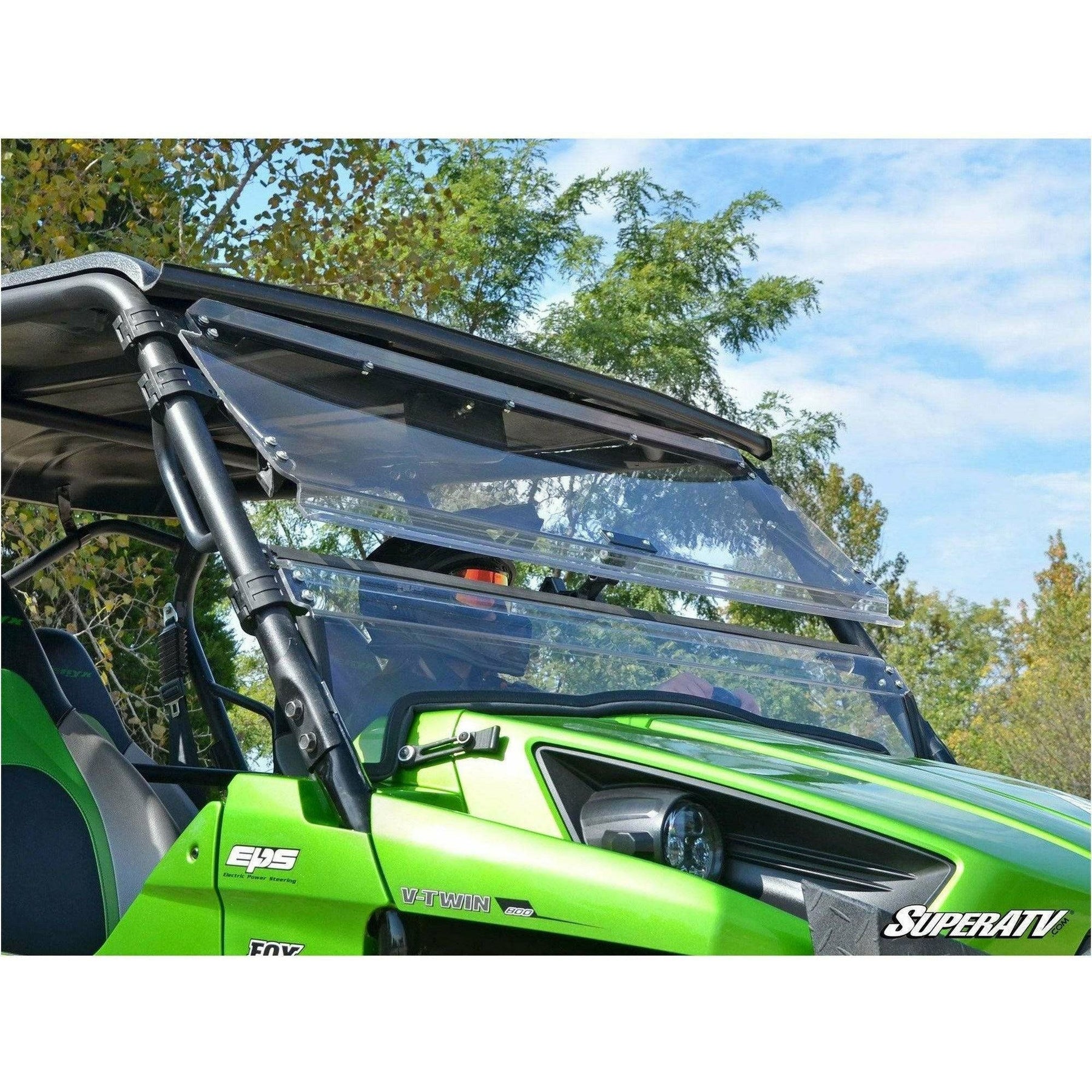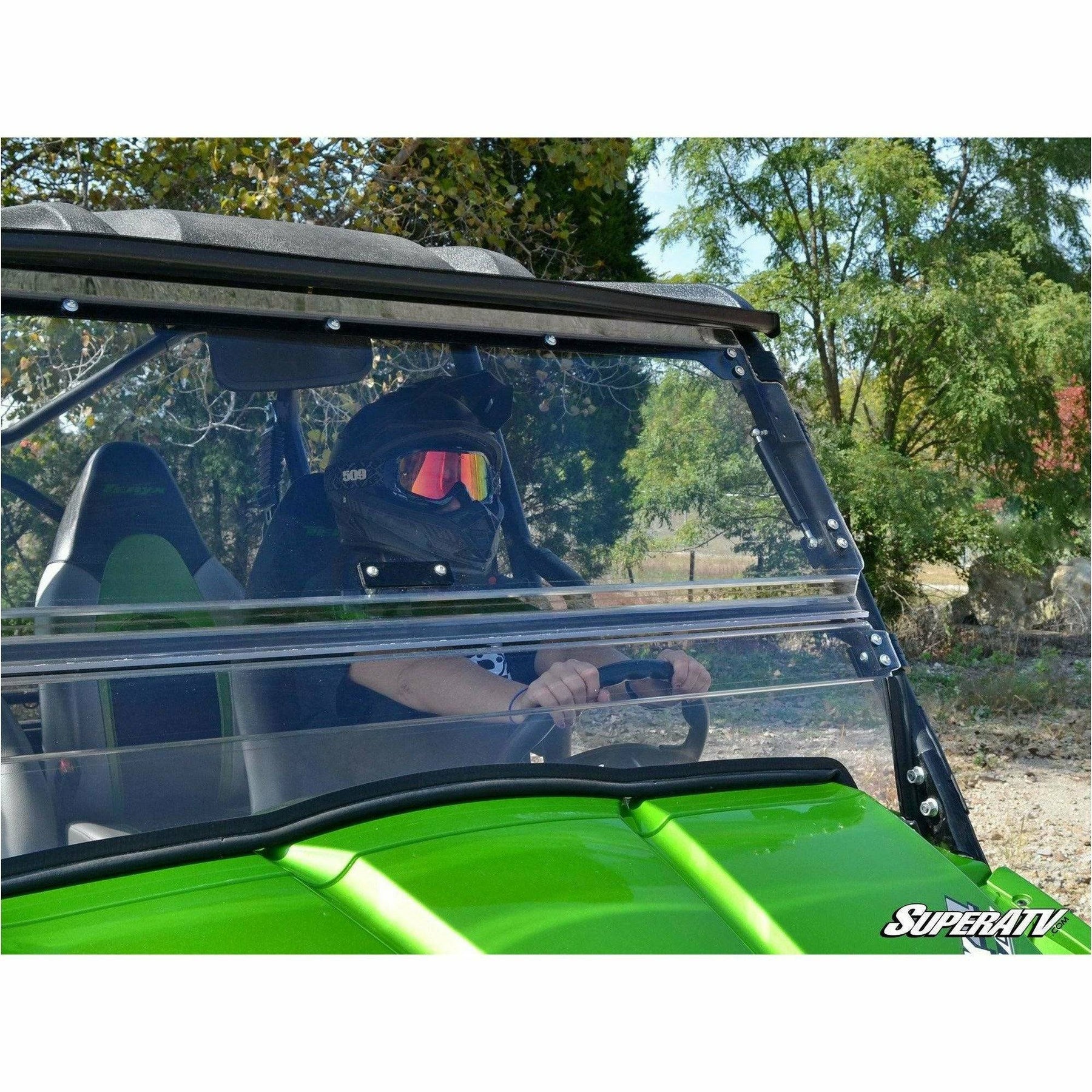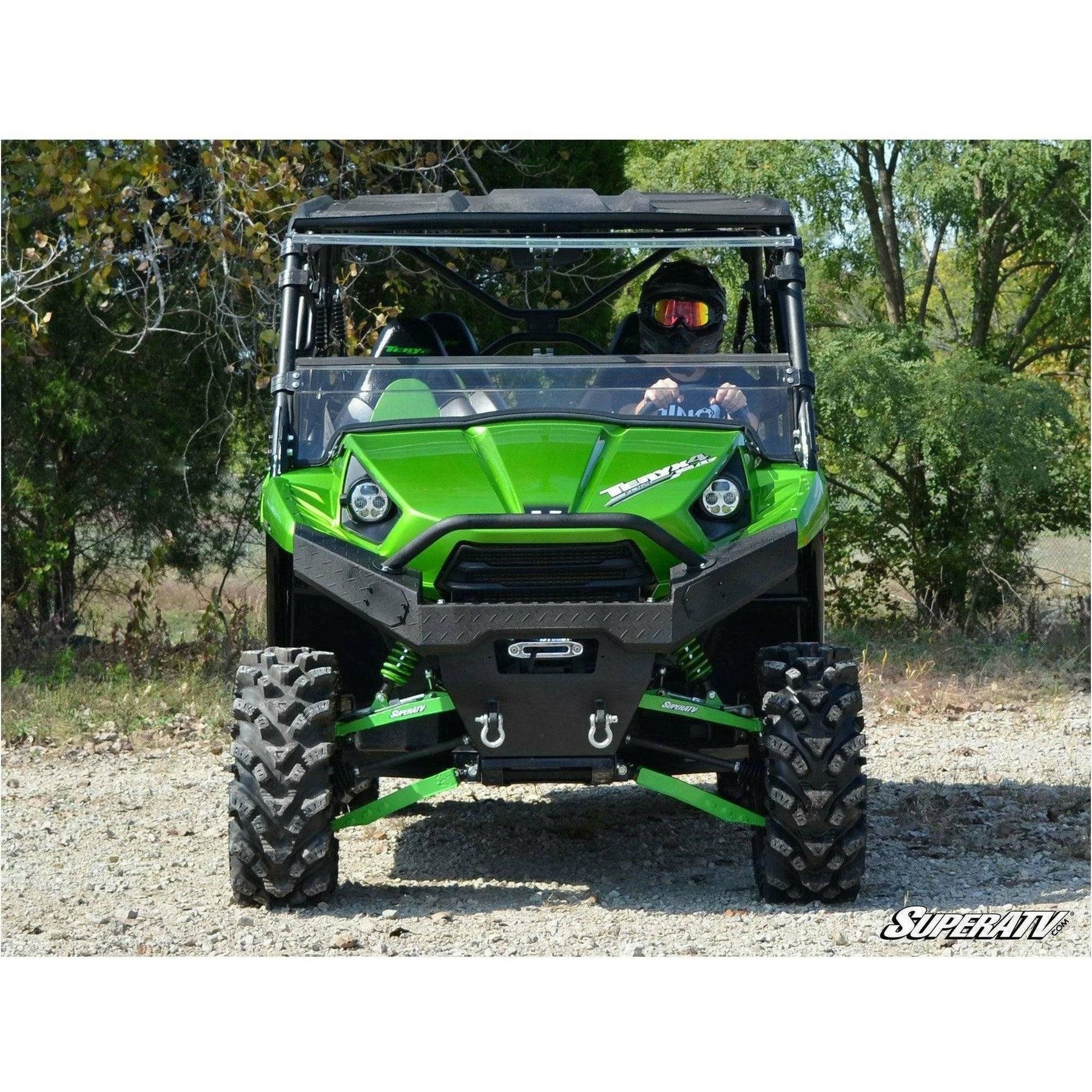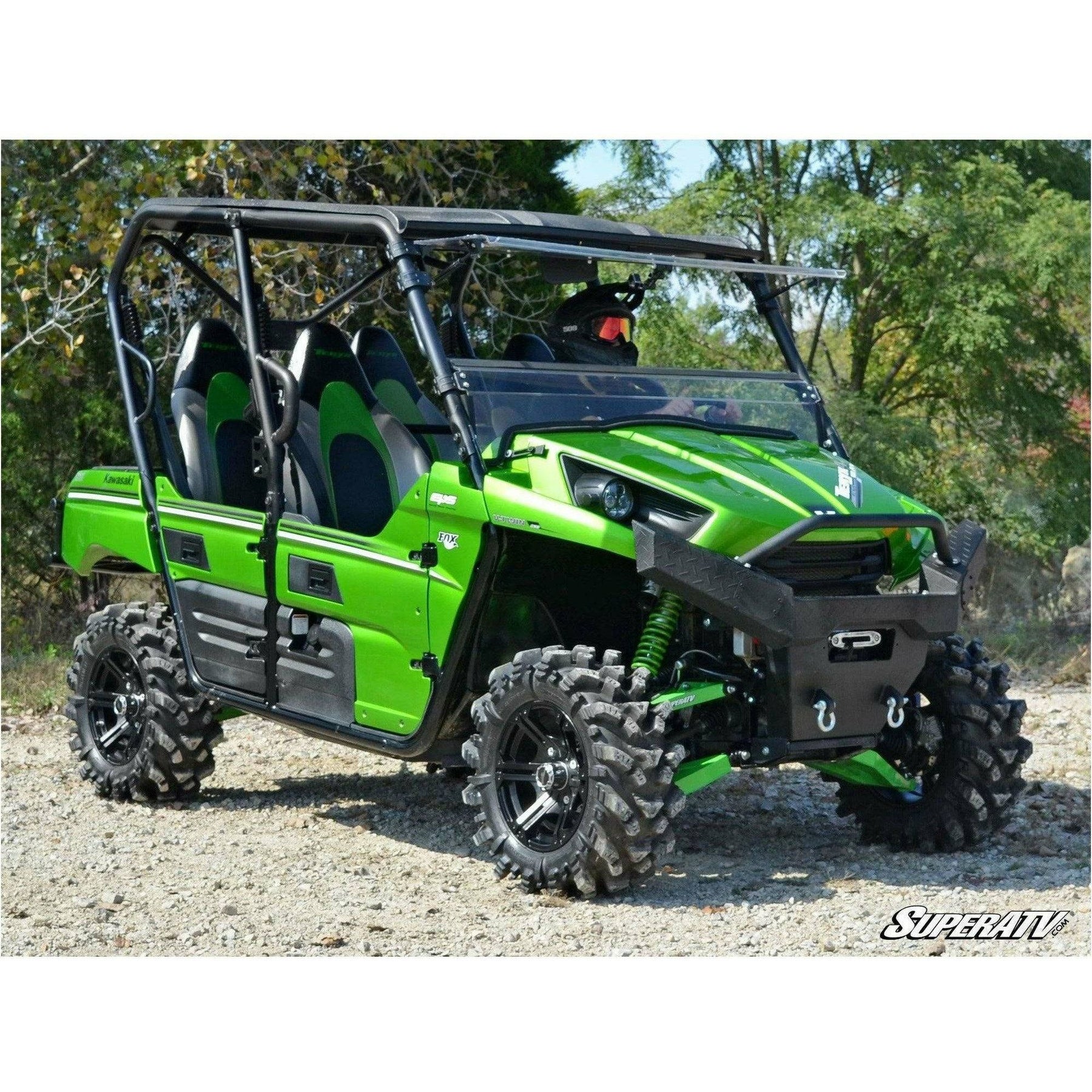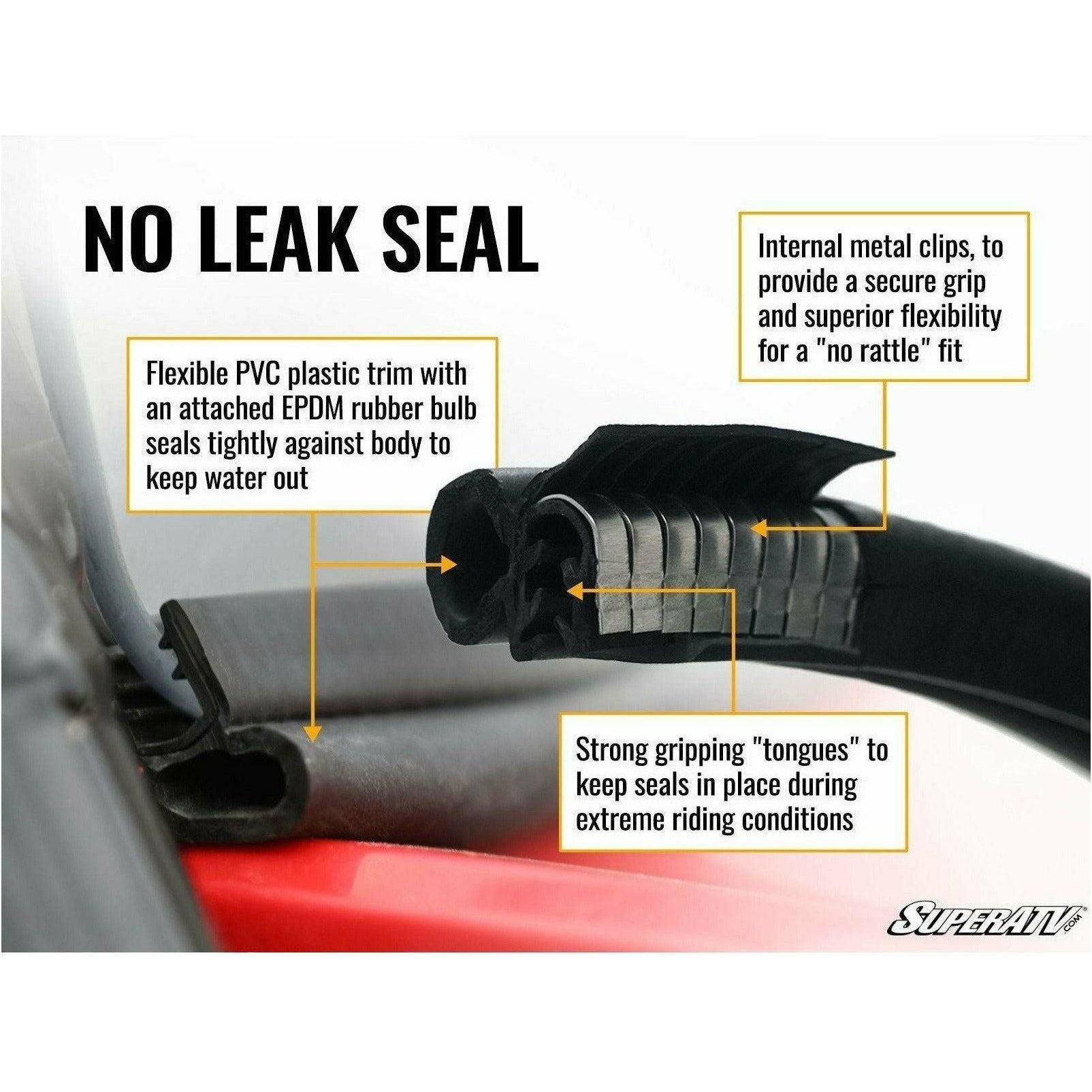 Kawasaki Teryx 750 / 800 Scratch Resistant Flip Windshield
Give Yourself the Gift of Versatility
Don't let Mother Nature dictate your riding schedule! Get SuperATV's Scratch-Resistant Flip Windshield for your Kawasaki Teryx 750 or 800, and you'll be riding in comfort all year long. Its flip-up design allows you to control how much air comes into your cab. Flip it up for full airflow, use it in the vented position when you want a nice breeze without letting in the elements, or keep it fully closed when you're in need of full coverage. Rain, wind, and cold temperatures are no match for the versatility that a SuperATV flip windshield provides.
The Perfect Components
All SuperATV windshields come preassembled for a quick and easy installation. The included full-length foam gasket and bulb seal give you a snug fit, so you'll never have to worry about the windshield rattling or whistling. The windshield attaches to your machine using heavy-duty clamps and a slip-proof metal cross brace. Our gas struts keep your windshield from closing unexpectedly or bouncing up and down, and the easy-access latch stays tightly closed through every whoop and bounty hole.
Made with Scratch-Resistant Polycarbonate
The choice to use polycarbonate for our UTV windshields was a no-brainer, because it's the only windshield material that's as strong as your machine. Polycarbonate is 250 times stronger than glass and twenty-five times stronger than acrylic—in other words, it's virtually bulletproof! Add our proprietary hard coating on top of that and you've got yourself a windshield that's built to last.
XR Optic Hard Coating
Our windshields are hard coated on both sides. Our proprietary XR Optic Hard Coating gives you better scratch resistance and UV resistance than you can get anywhere else. Superior scratch resistance means you get protection against limbs, rocks, rooster tails, and your cleaning cloth. Superior UV protection means you won't see sun spots, yellowing, or fading, no matter how much time you spend in the sun.
Trust the Windshield Experts
Nobody does UTV windshields like SuperATV. We've manufactured and shipped over 150,000 windshields to satisfied customers all over the world. Each of our windshields is designed, engineered, and tested at our facility here in the US. If you're looking for an industry-leading windshield that's backed by years of experience and cutting-edge technology, look no further than SuperATV.
Everything You Need to Know:
Scratch and abrasion resistant?
Rattle free?
Easy open, easy close?

WARNING: This product can impact machine operation. Customer and/or user is responsible for ensuring that this product is compatible with their machine as currently configured, properly installed, and understands any impact this product has or might have on the machine's operation.

⚠ California Proposition 65 Warning ⚠
WARNING: This product may contain a chemical known to the State of California to cause cancer or birth defects or other reproductive harm.
Features:
Designed for year-round riding—can be closed, vented, or fully open
Made of 1/4" polycarbonate—250x stronger than glass and 25x stronger than acrylic
Utilizes our proprietary XR Optic Hard Coating
Fits the contours of your cage and hood perfectly
Comes preassembled for easy installation
Can be used with soft or hard tops
Made in the USA
VEHICLE FITMENT
Kawasaki Teryx 4 750 : 2012-2013
Kawasaki Teryx 800 : 2014+
Kawasaki Teryx 4 800 : 2014+
NOTE: Can be used with most soft or hard tops