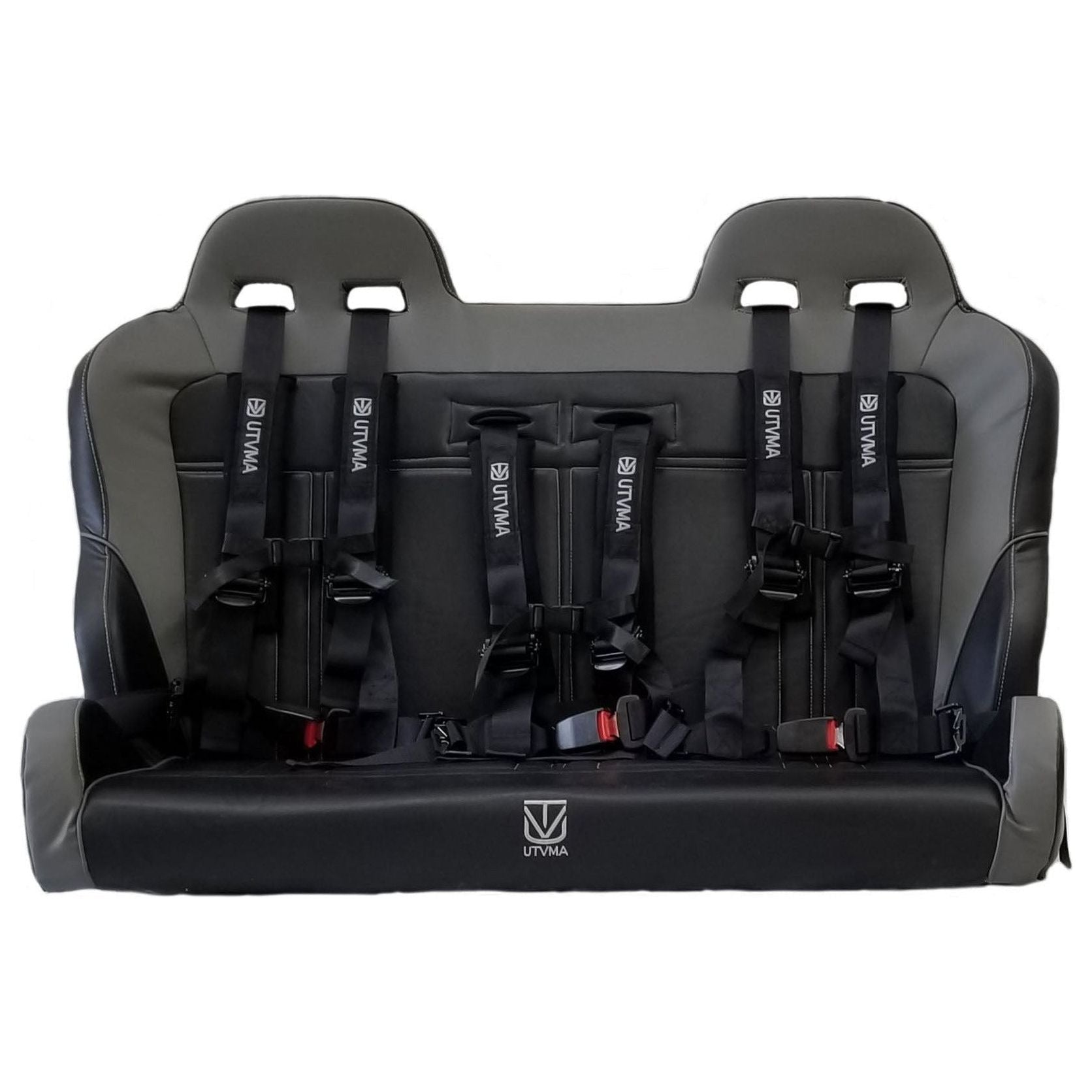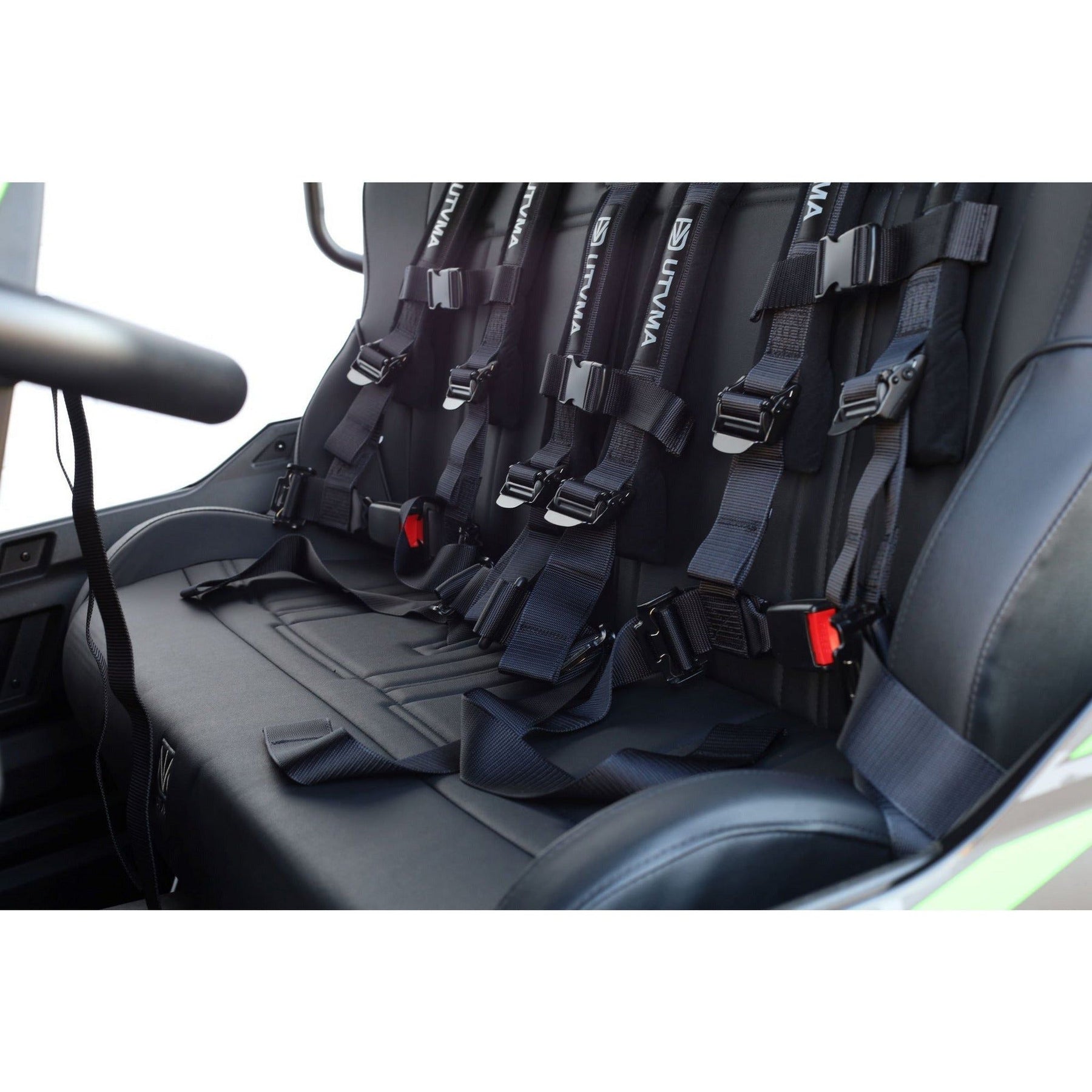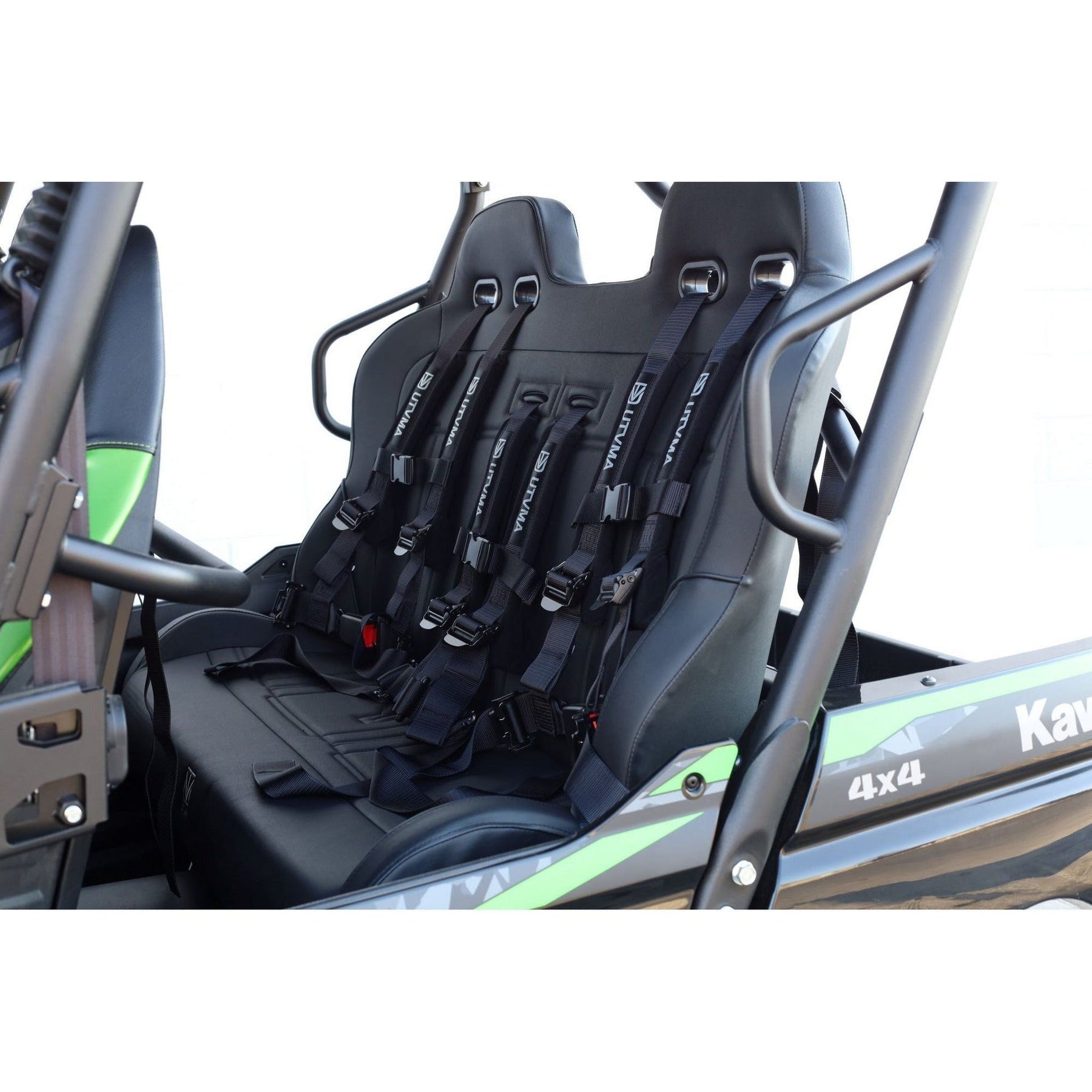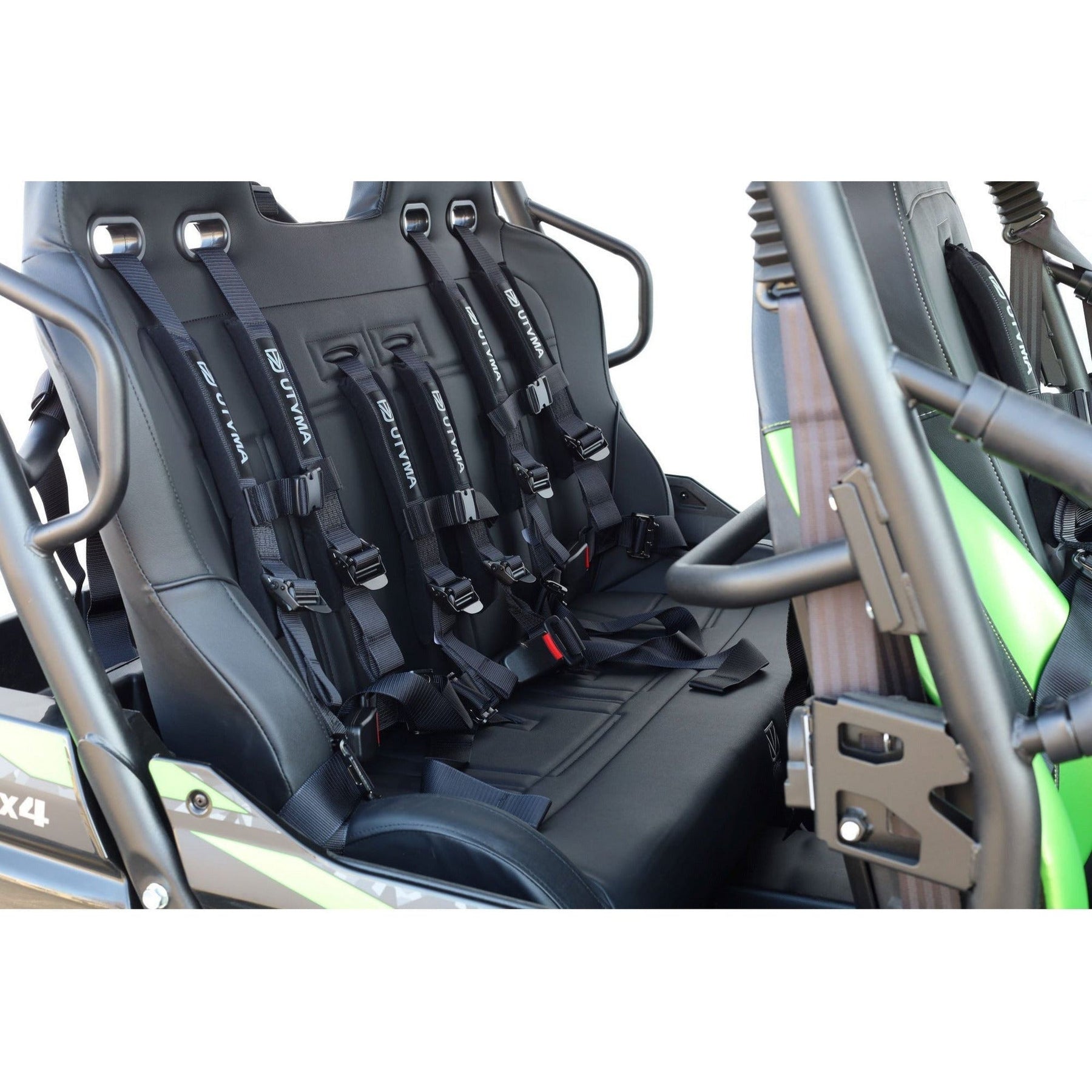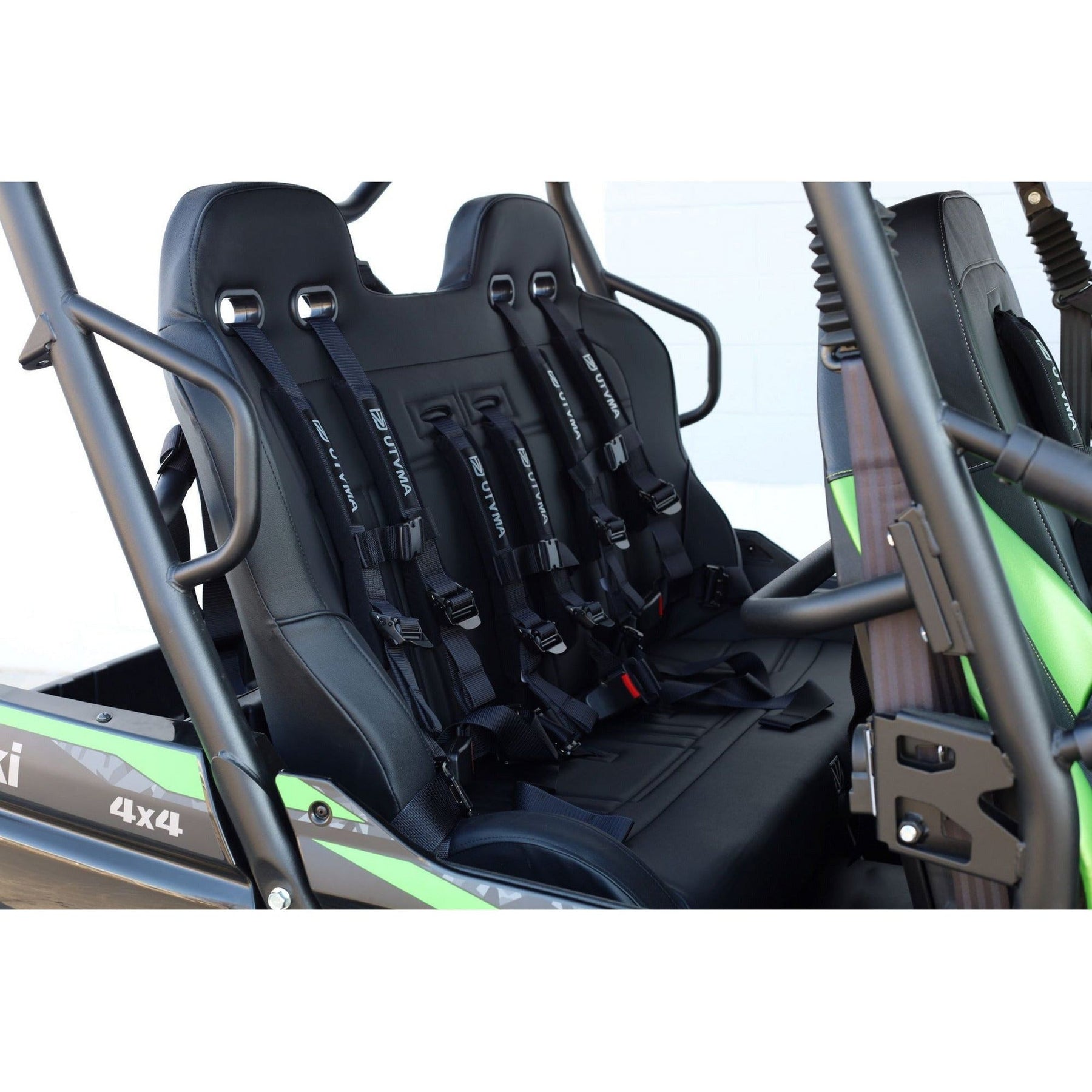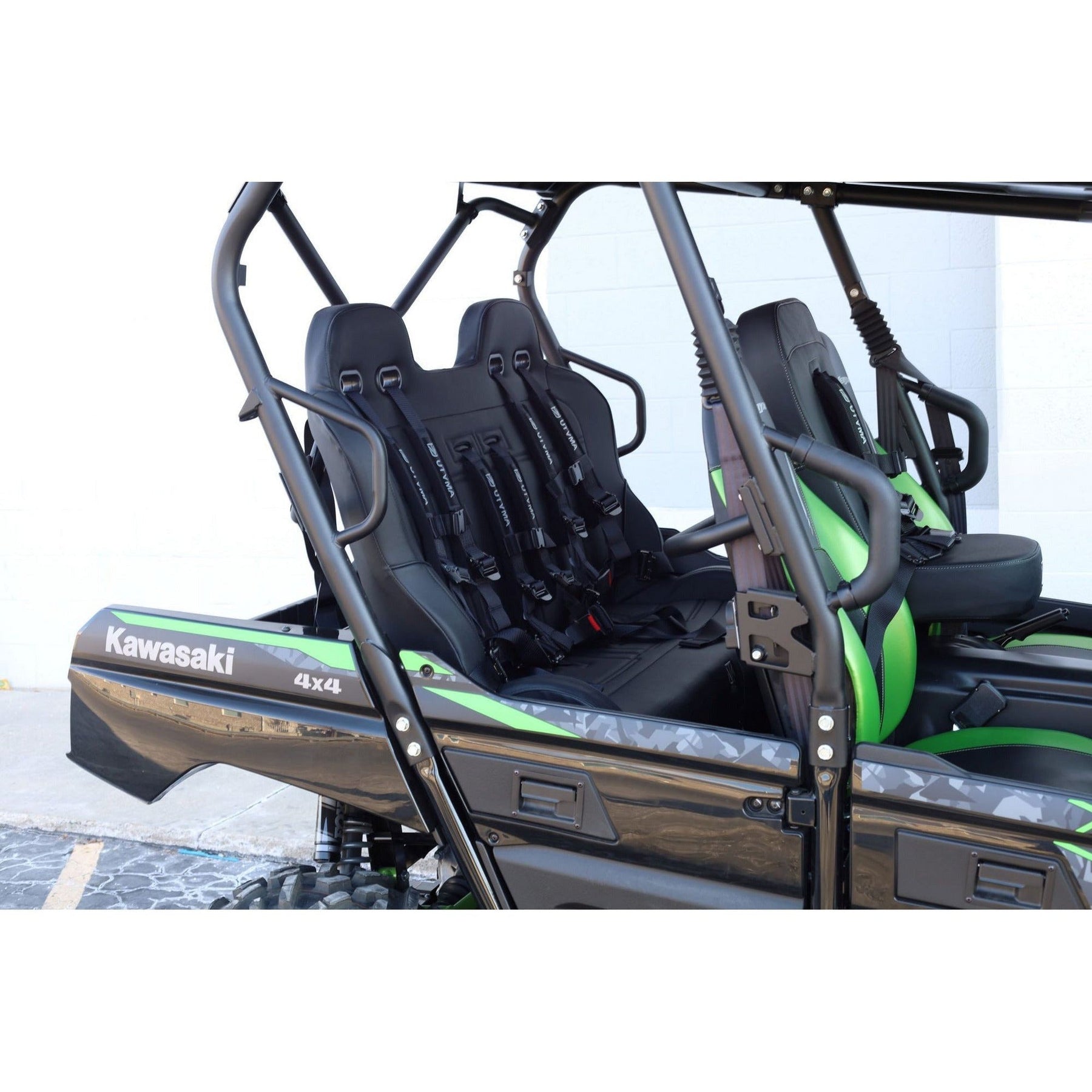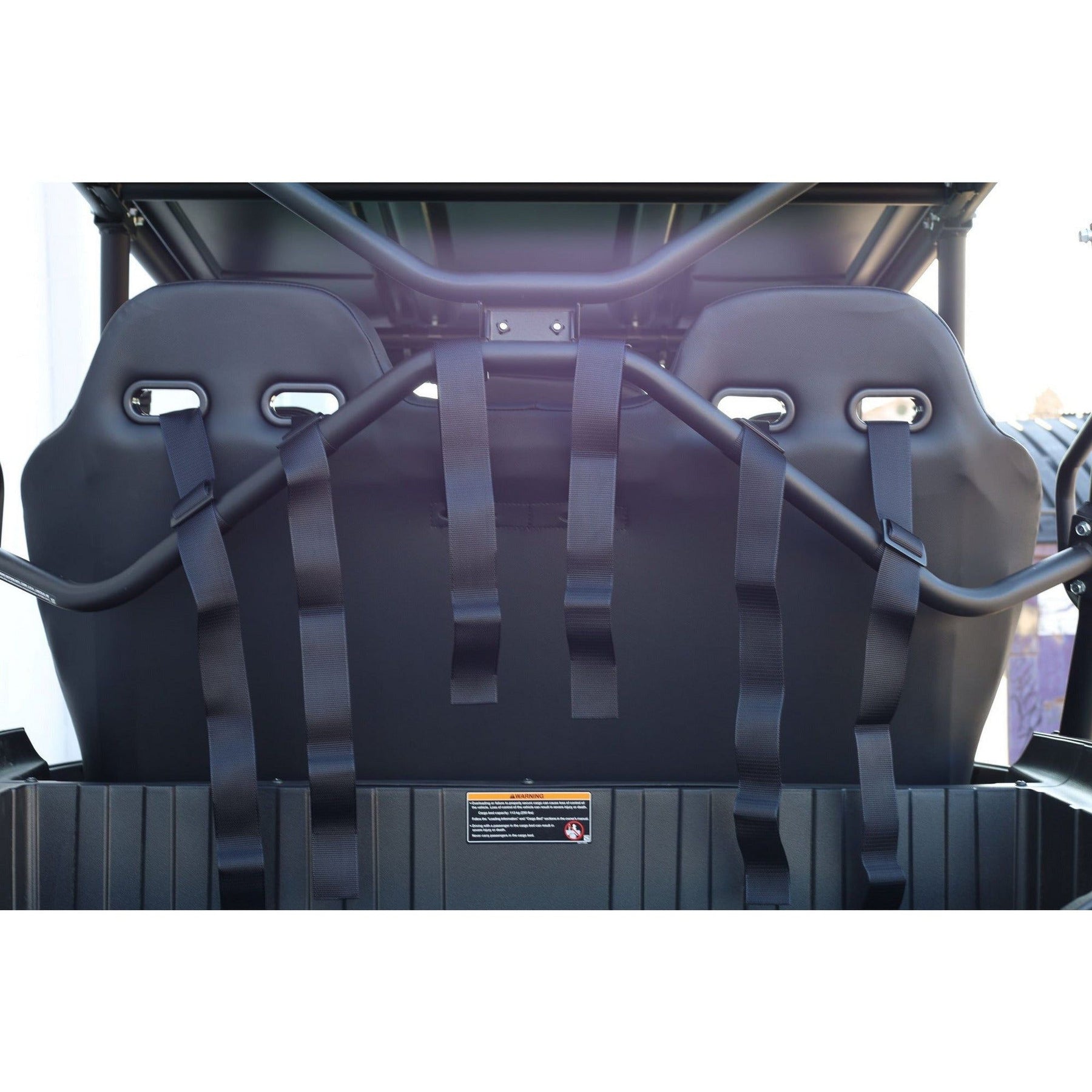 Kawasaki Teryx 4 Rear Bench Seat
Change your Teryx 4 into a 5 Seater. Width of the bench seat is 49 inches. Rear bench seat must have aftermarket seat belts (the stock seat belts must be removed). Seat has two head rests (as pictured).
Includes:
Rear bench seat made of all black vinyl
(3) 4-Point harnesses with sewn in pads and chest buckle
All Mounting hardware (this seat includes 2 mounting brackets )
Installation instructions
NOTE: You will have to cut the rear center console.
VEHICLE FITMENT
Kawasaki Teryx 4
*Does NOT Fit 2-Seat Models
INSTALLATION