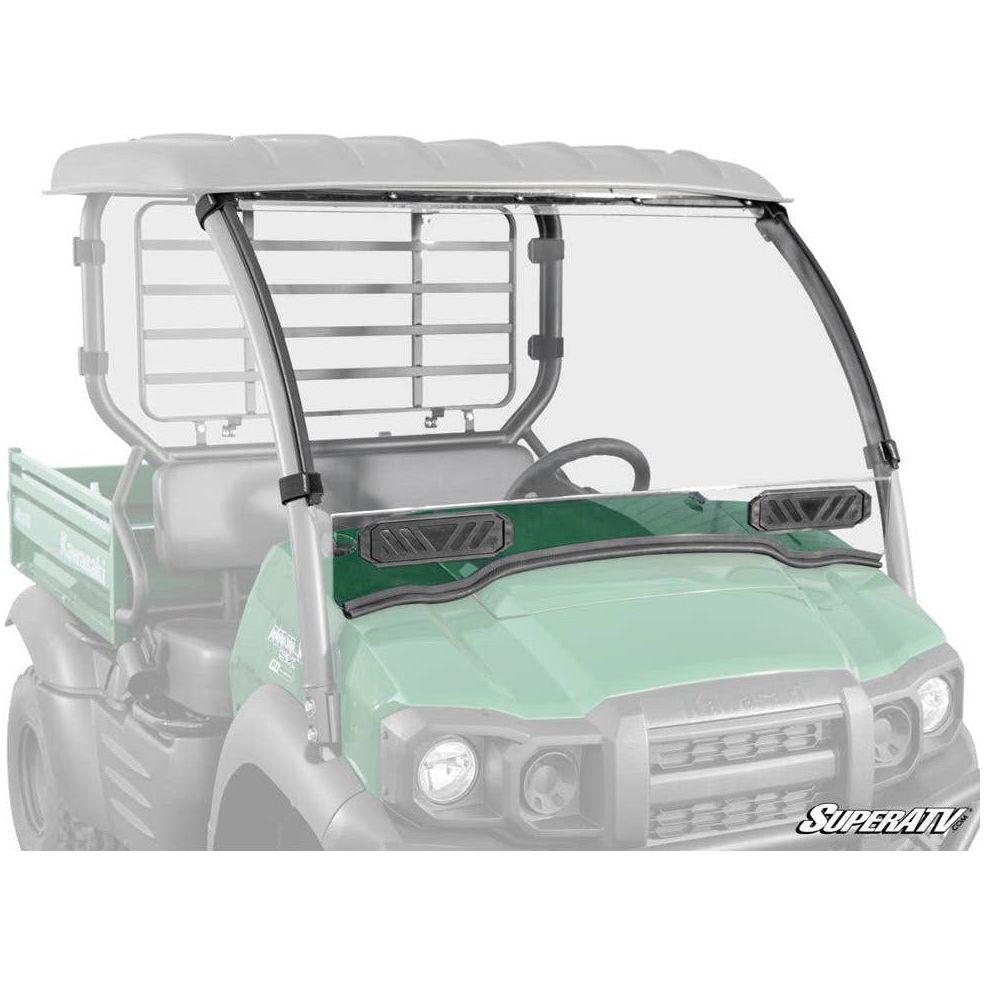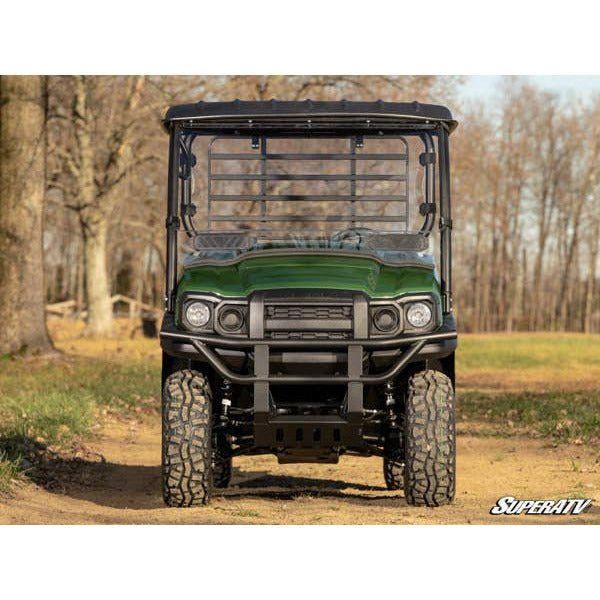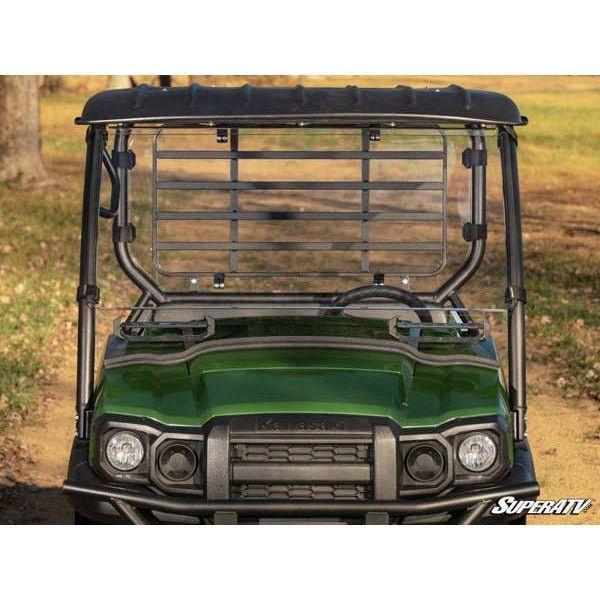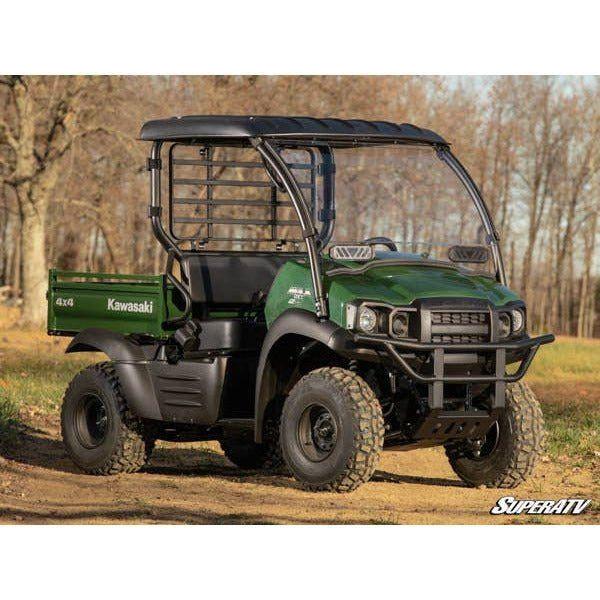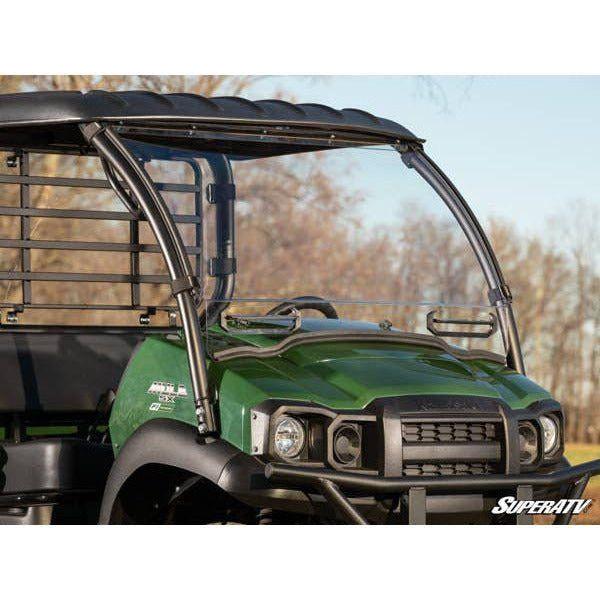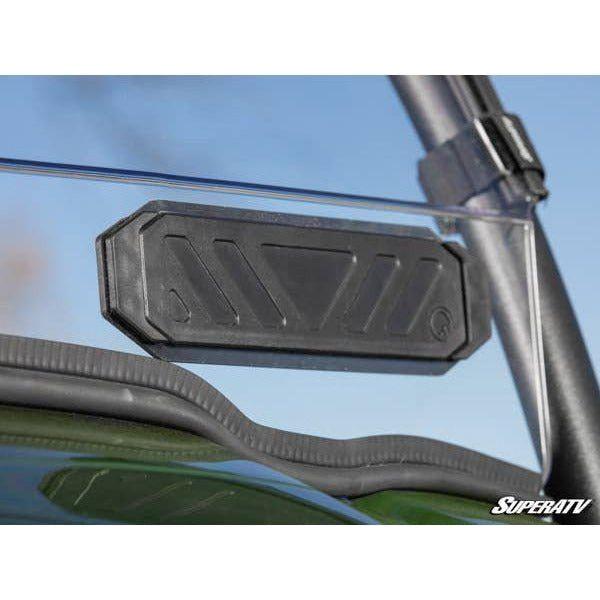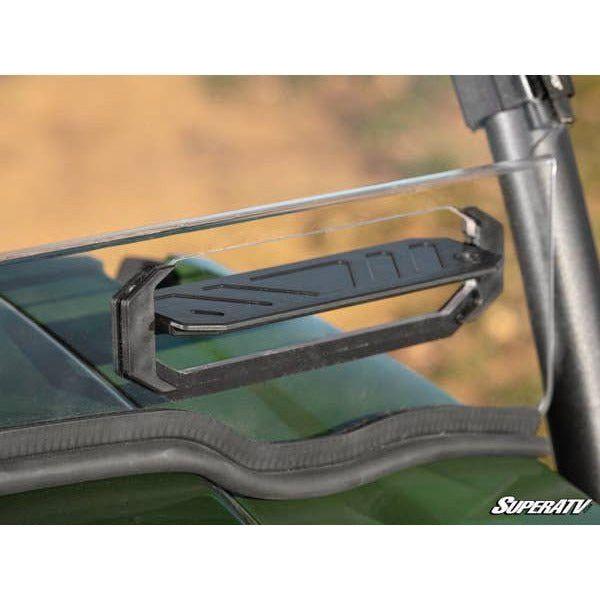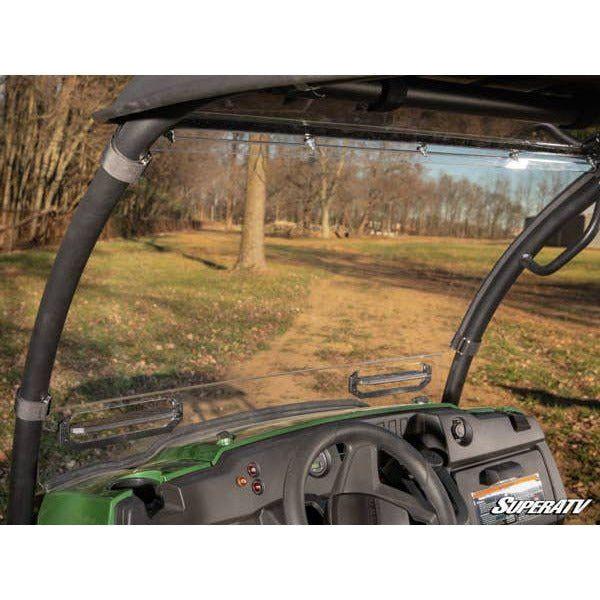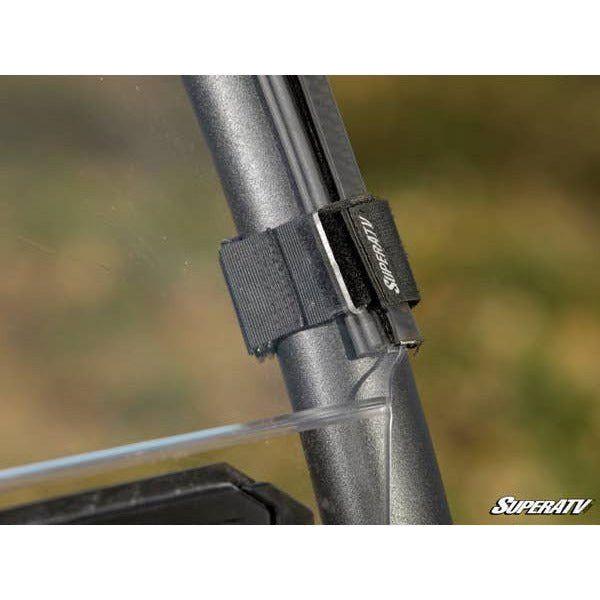 Kawasaki Mule SX Vented Front Windshield
A Vented Windshield
Your Kawasaki Mule SX comes in handy when it's 97 degrees outside and you're facing a full day's work by yourself. Add SuperATV's Vented full Windshield for more of a breeze on those humid, sticky days. It comes with our BreezeRite vents that have three settings—fully open, half open, and closed—so you can control your cab's comfort. And we've made sure not to compromise your access to your hood. With this windshield installed on your machine, you get complete protection from the elements and more control over your cab's airflow.

BreezeRite Vents Give You Control
Our injection-molded BreezeRite vents let you adjust the comfort of your cab. They're designed with three positions: fully closed, half open, and fully open. The injection molded vents can be easily adjusted from your seat and are tough enough to stay in the position you set them to. You won't have to make a pit stop just to adjust your airflow.

1/4" Polycarbonate
This Kawasaki Mule vented windshield is made with 1/4" polycarbonate. At 250 times stronger than glass and 25 times stronger than acrylic, it's virtually indestructible. We've trail tested it ourselves, so we know it can take heavy blows from rocks, tree branches, and other trail debris. You don't have to worry about this windshield cracking or breaking.

XR Optic Hard Coating
We finish this windshield with our proprietary XR Optic Hard Coating on both sides for added durability. This coating makes it scratch and abrasion resistant, outperforming the competition. It's also UV resistant—you get the same clarity you had on day one because it won't fade or turn yellow.

Made by Experts
SuperATV consists of the most experienced windshield designers and manufacturers in the industry. We strive to set the bar for quality and innovation. This is it if you're looking for the best you can get.

WARNING: This product can impact machine operation. Customer and/or user is responsible for ensuring that this product is compatible with their machine as currently configured, properly installed, and understands any impact this product has or might have on the machine's operation.

⚠ California Proposition 65 Warning ⚠
WARNING: This product may contain a chemical known to the State of California to cause cancer or birth defects or other reproductive harm.
Features:
Protects against debris and the elements
Made of 1/4" polycarbonate—250x stronger than glass and 25x stronger than acrylic
Innovative injection-molded BreezeRite vents give you three vent positions
Utilizes our proprietary XR Optic Hard Coating for unmatched scratch resistance
Fits the contours of your cage and hood perfectly
Comes complete with all hardware for easy installation
Made in the USA
VEHICLE FITMENT
Kawasaki Mule SX : 2017+
Kawasaki Mule SX SE : 2020+
Kawasaki Mule SX XC : 2020+
Kawasaki Mule SX XC LE : 2020+
NOTE: Can be used with hard or soft tops
INSTALLATION