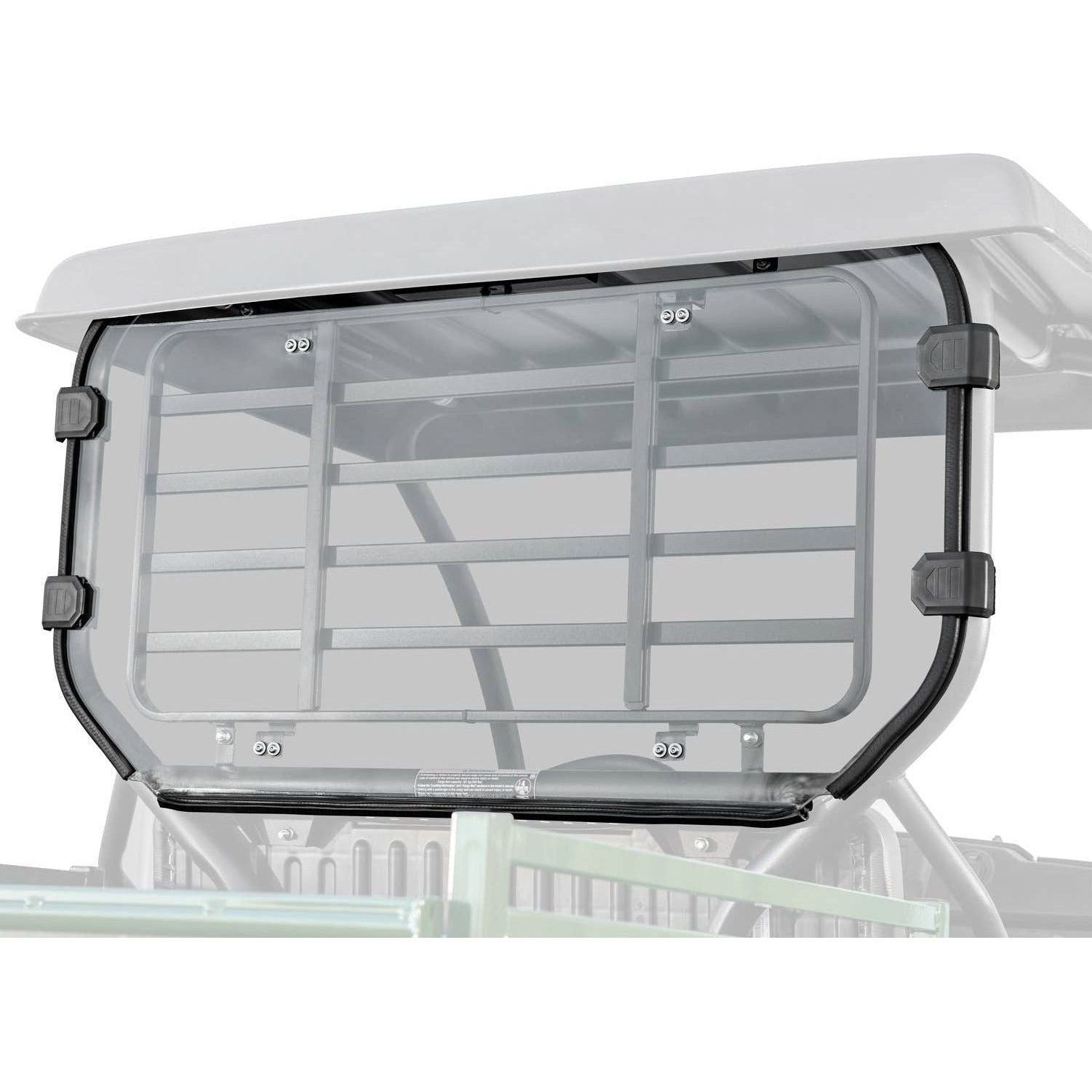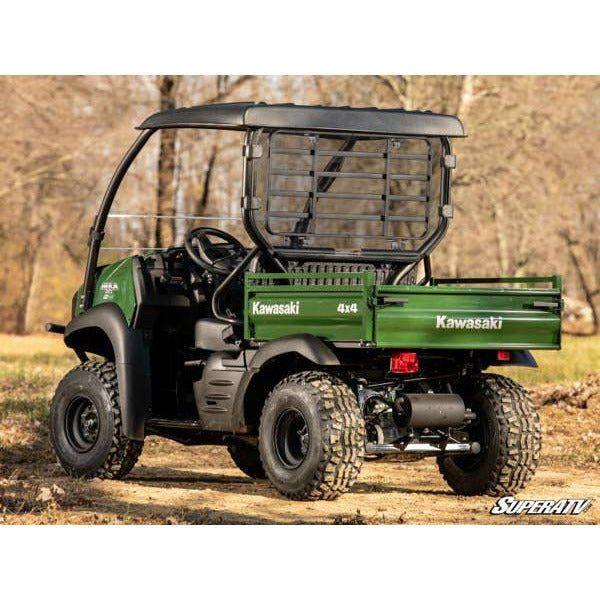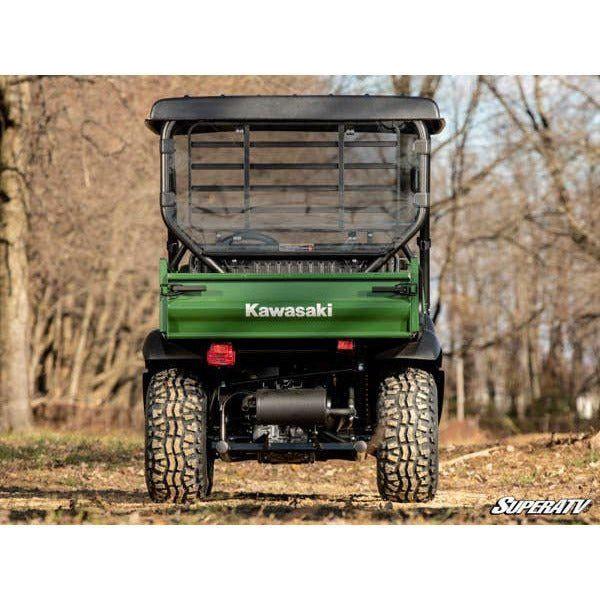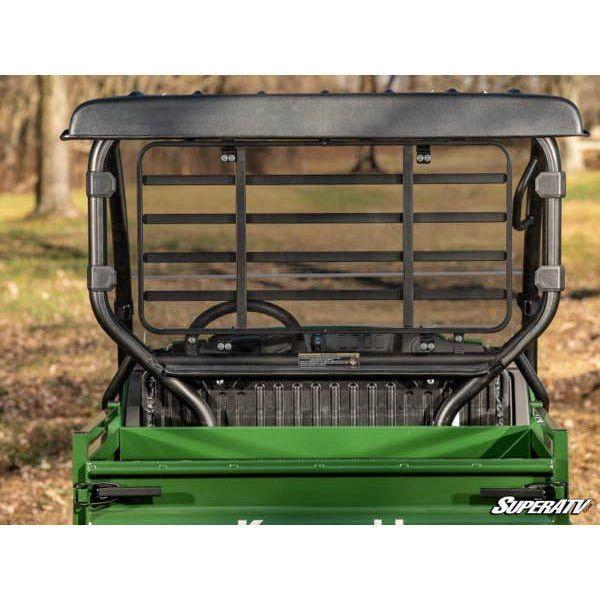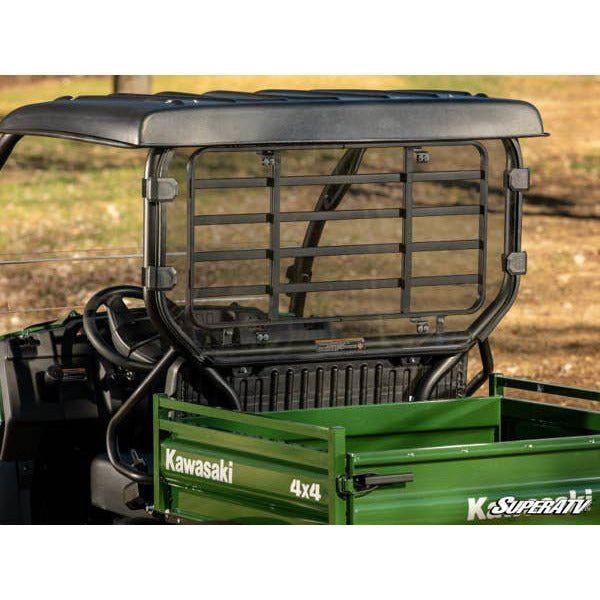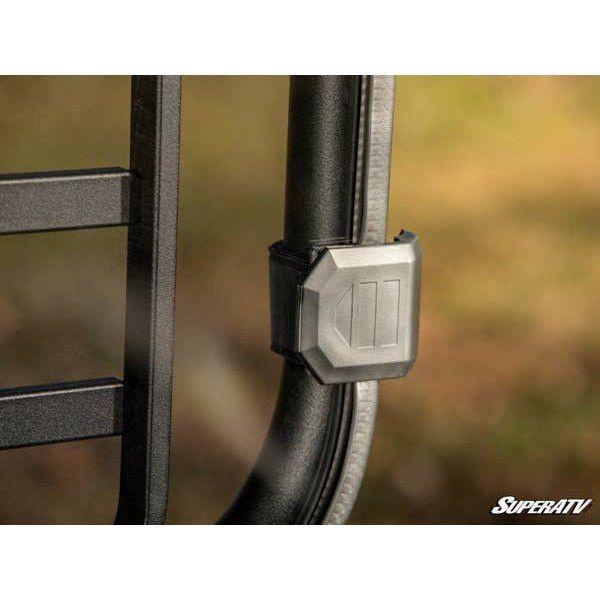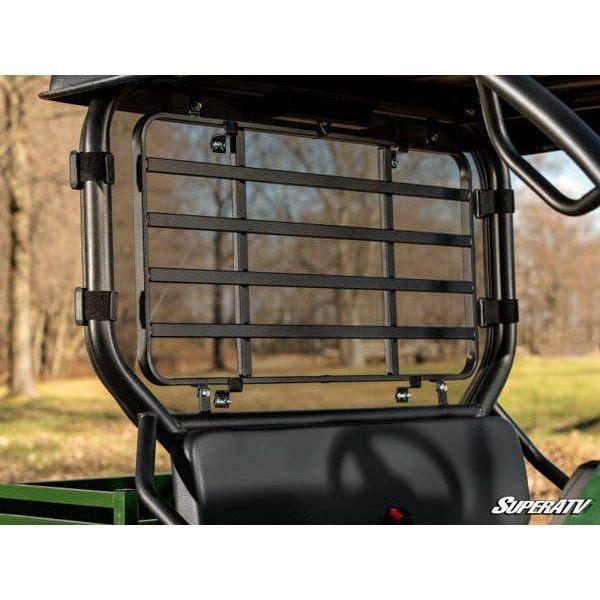 Kawasaki Mule SX Rear Windshield
Eliminate Dust Swirl & Suction
Your Kawasaki Mule SX is a workhorse for getting jobs done around the farm. What if we told you, you could do so much more by adding SuperATV's Kawasaki Mule SX Rear Windshield? It allows you to ride year-round and protects you from the elements. If you have a front windshield, adding a rear windshield will stop the suction and dust swirl that's been annoying you.

Superior Parts and Construction
You want a Kawasaki Mule rear window that's reliable on every ride. That's why every part is built to endure the harshest conditions. We make this rear windshield out of ultra-strong polycarbonate—you won't have to worry about it breaking. Plus, heavy-duty clamps and seals give you a secure fit and make installation easy.

Made Stronger with Polycarbonate
Off-road conditions are harsh and unpredictable. That's why we built this windshield with lightly tinted 1/4" polycarbonate. At 250 times stronger than glass and 25 times stronger than acrylic, it's ready for whatever you encounter.

Go Ahead—Call Us the Experts
We know a thing or two about windshields because we've designed, manufactured, and shipped over 150,000. Our windshields are used daily worldwide, so if you want the most trusted, most reliable rear windshield you can get for a Kawasaki Mule SX, you want SuperATV.

WARNING: This product can impact machine operation. Customer and/or user is responsible for ensuring that this product is compatible with their machine as currently configured, properly installed, and understands any impact this product has or might have on the machine's operation.

⚠ California Proposition 65 Warning ⚠
WARNING: This product may contain a chemical known to the State of California to cause cancer or birth defects or other reproductive harm.
Features:
Protects against flying mud and debris
Eliminates suction that occurs with a front windshield on its own
Made of lightly-tinted 1/4" polycarbonate—250x stronger than glass and 25x stronger than acrylic
Fits the contours of your cage perfectly
Can be used with soft or hard tops
Easy to install—comes with all hardware and instructions
Made in the USA
VEHICLE FITMENT
Kawasaki Mule SX : 2017+
Kawasaki Mule SX SE : 2020+
Kawasaki Mule SX XC : 2020+
Kawasaki Mule SX XC LE : 2020+
INSTALLATION