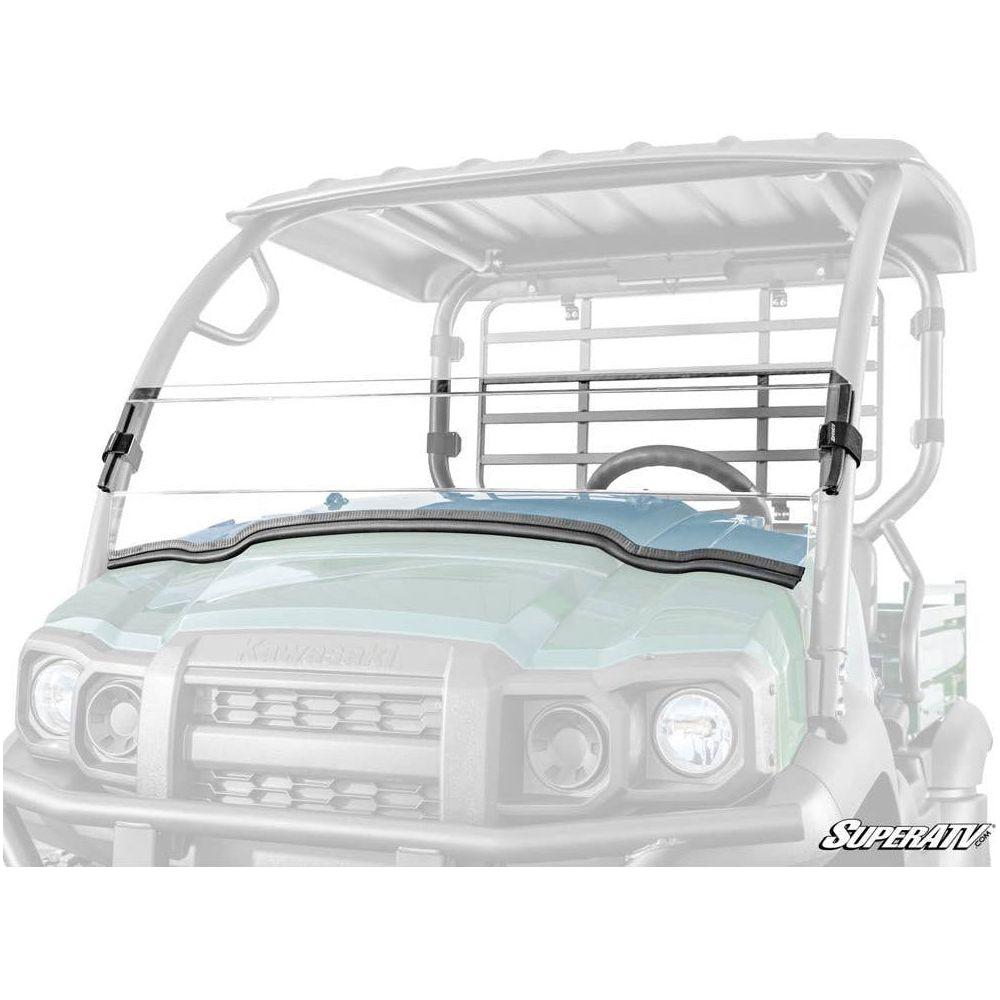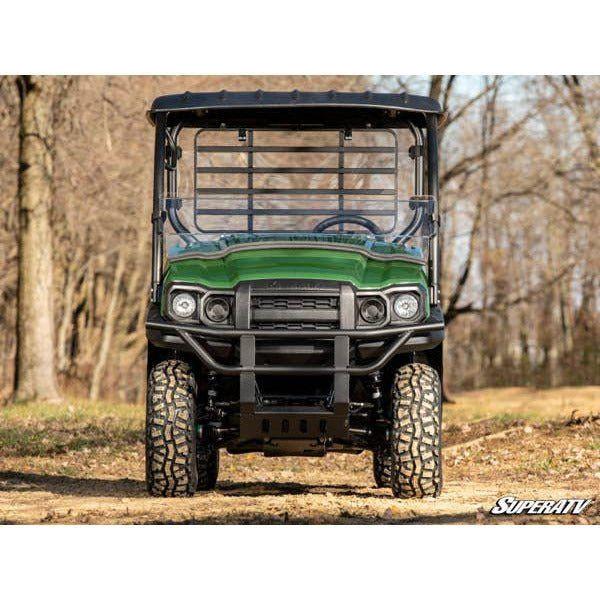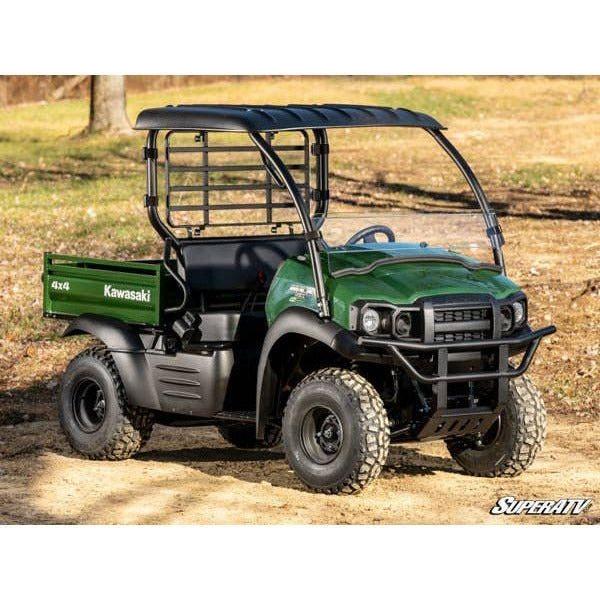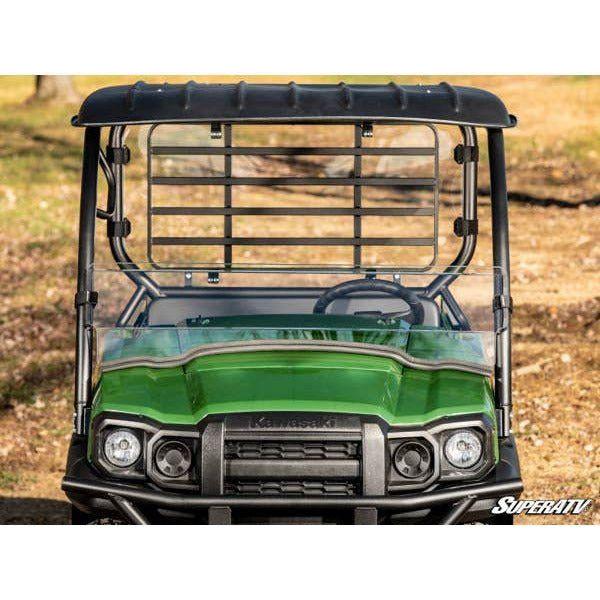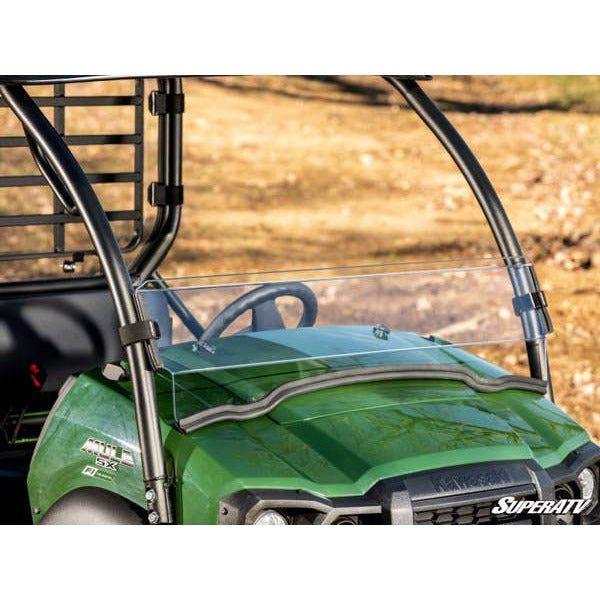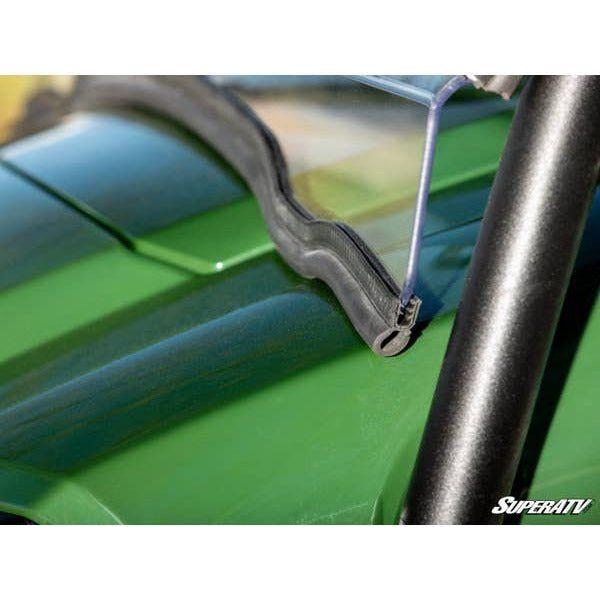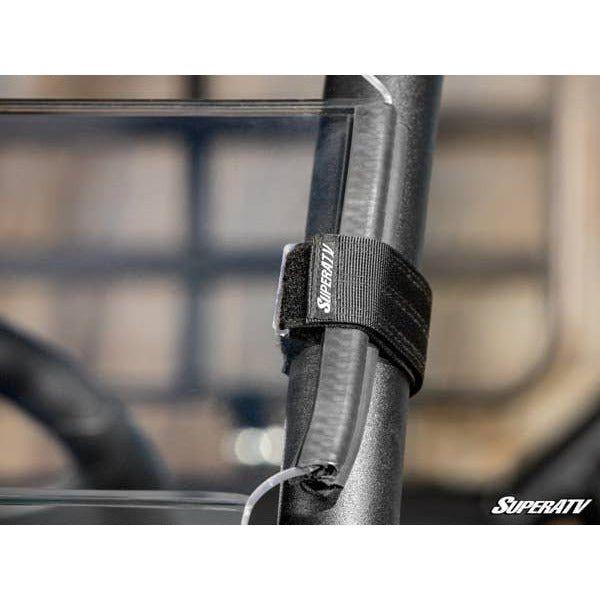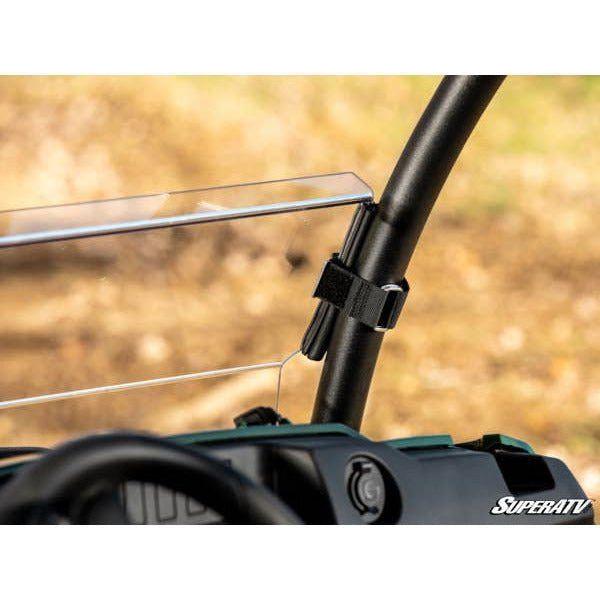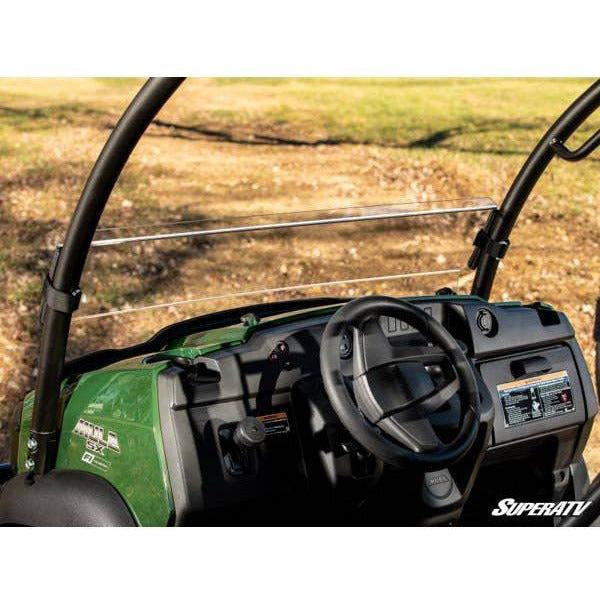 Kawasaki Mule SX Half Windshield
Keep the Wind Off Your Face
If you want to stop the wind but don't want to seal up your cab, get SuperATV's Half Windshield for your Kawasaki Mule SX. It gives you protection from the elements without forcing you to give up your open-cab feel. Plus, it's the perfect height to deflect tons of wind without blocking your view.

The Comfort You Need
Riding in through dust and sand forces you to choose between a cooling breeze and getting a faceful of dirt. That's exactly what half windshields are best for. They divert air up and over your head to keep dust out of your face without eliminating your airflow, plus it doesn't compromise access to your hood. It's the best way to stay comfortable on dusty summer rides.

Made of Unbeatable 1/4" Polycarbonate
When you're riding with the pedal floored, you need to make sure you've got the toughest windshield on the market. That's why we use 1/4" polycarbonate that's 25 times stronger than acrylic and 250 times stronger than glass. It'll take massive hits without cracking, and doesn't shatter like acrylic. If you're off-road, poly is the way to go.

WARNING: This product can impact machine operation. Customer and/or user is responsible for ensuring that this product is compatible with their machine as currently configured, properly installed, and understands any impact this product has or might have on the machine's operation.

⚠ California Proposition 65 Warning ⚠
WARNING: This product may contain a chemical known to the State of California to cause cancer or birth defects or other reproductive harm.
Features:
Forward-facing lip forces air up and over riders without impeding their view
Polycarbonate construction is 25x stronger than acrylic and 250x stronger than glass
Contours to hood with a full-length rubber seal, ensuring a perfect fit
Easy installation—no tools needed!
Windshield height: 11-3/4"
VEHICLE FITMENT
Kawasaki Mule SX : 2017+
Kawasaki Mule SX SE : 2020+
Kawasaki Mule SX XC : 2020+
Kawasaki Mule SX XC LE : 2020+
INSTALLATION