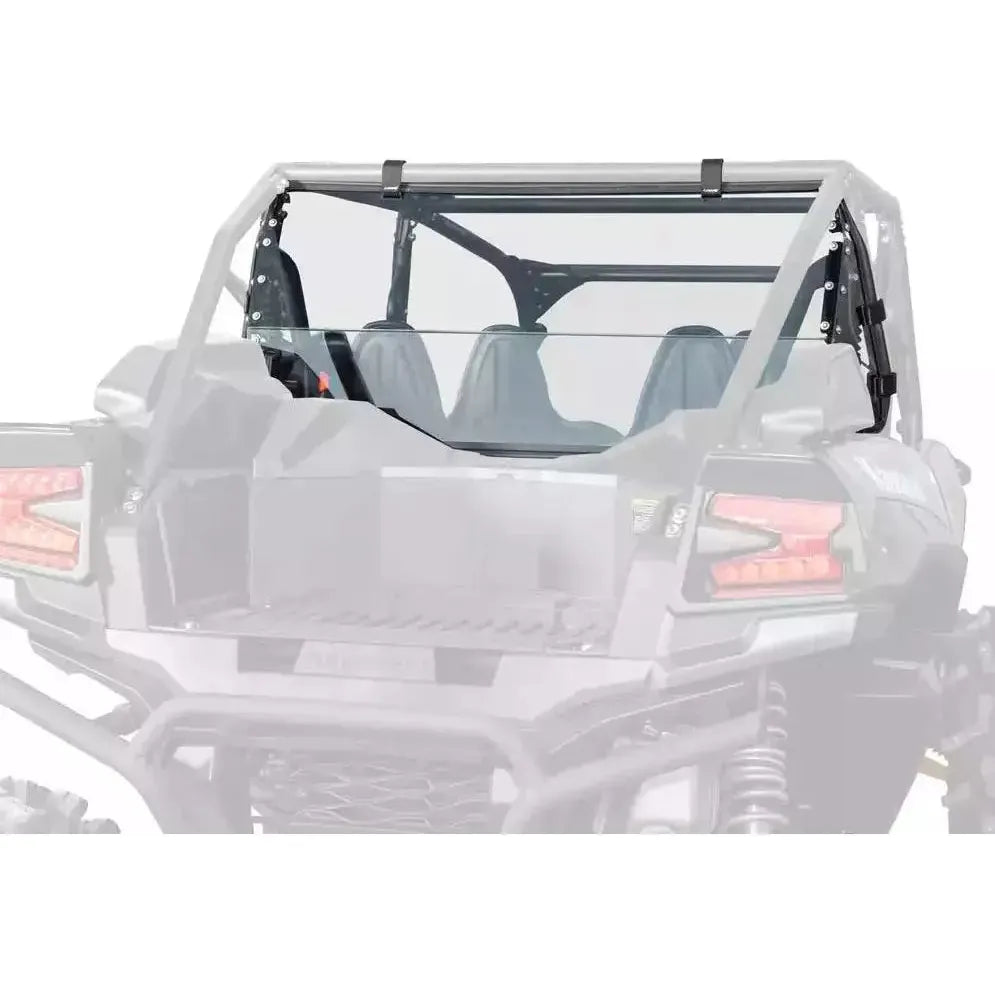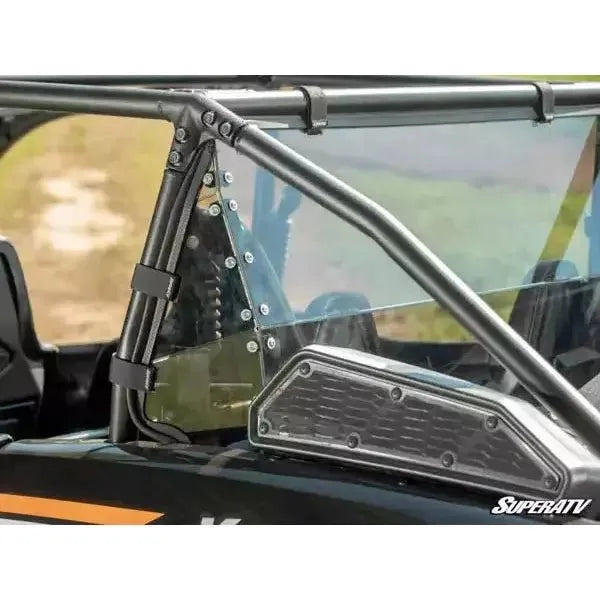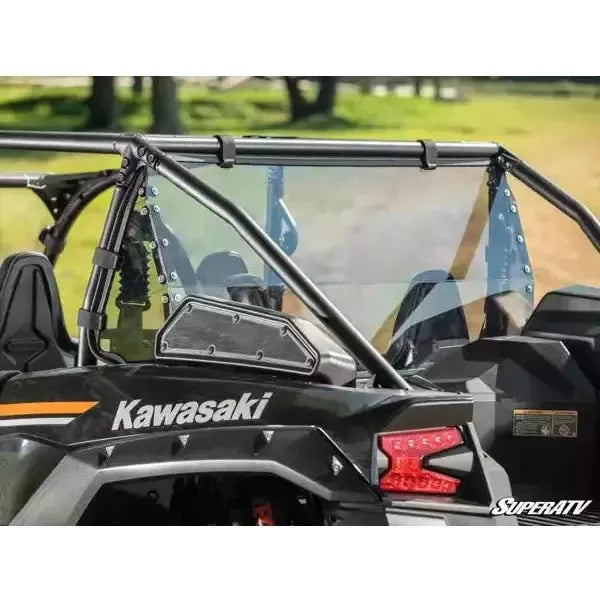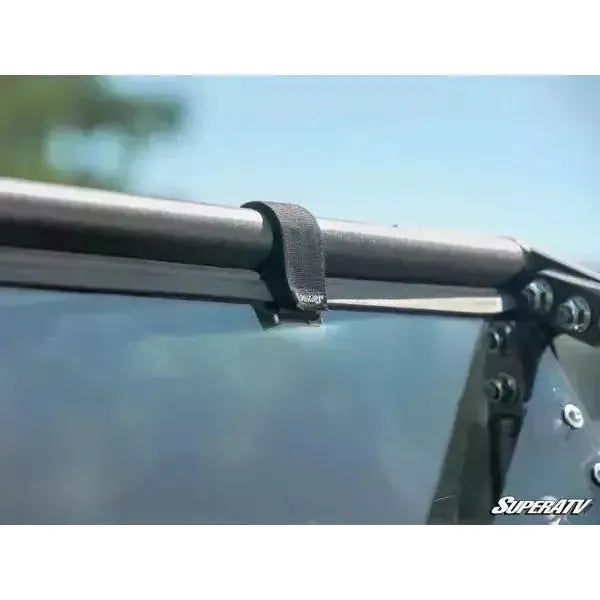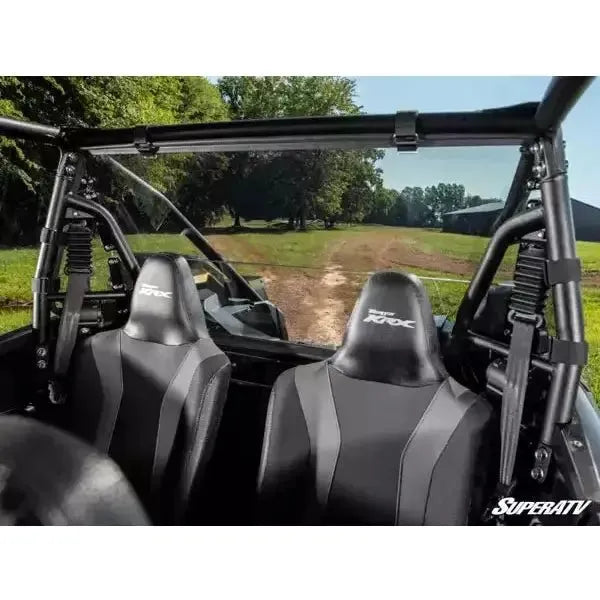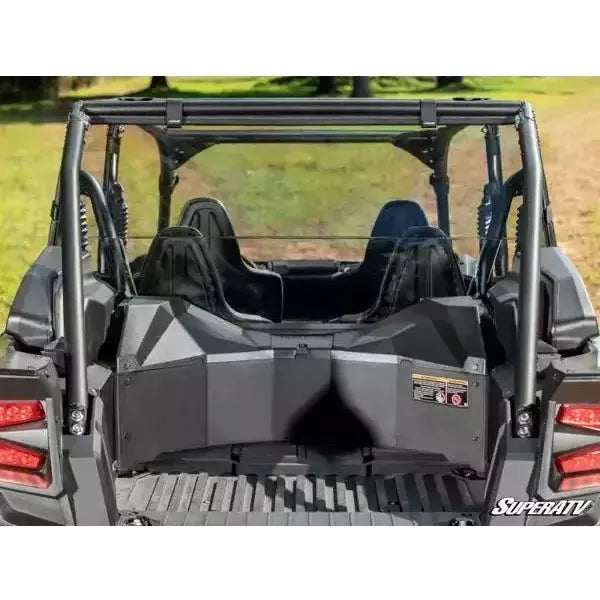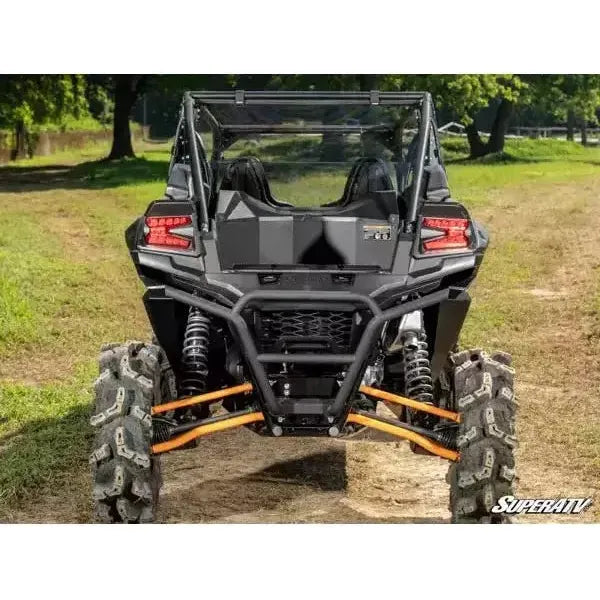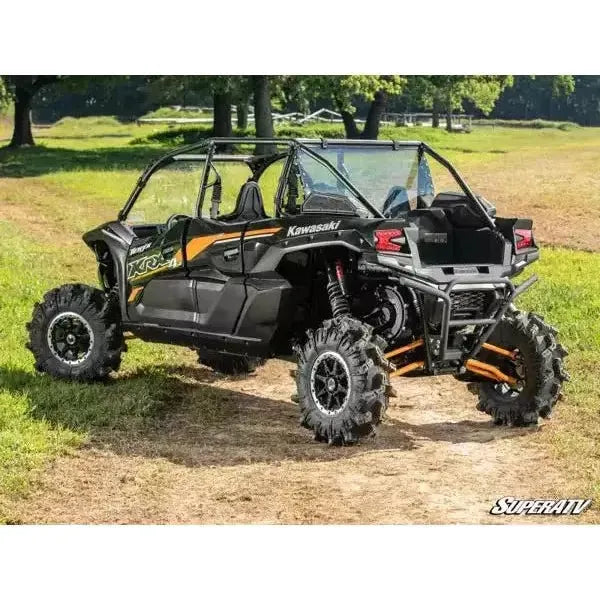 Kawasaki KRX 4 Rear Windshield
Control Your Cab
You never know what the weather is going to be like, but you can trust that SuperATV's Kawasaki Teryx KRX 4 1000 Rear Windshield will always get the job done. A rear windshield gives you protection from your own rooster tail and prevents dust suction that front windshields cause. With this rear windshield installed on your machine, you can ride year-round while staying protected.

Rear Window with High-Quality Parts
You can trust this rear windshield is made of quality parts, from its smallest piece to its largest. The heavy-duty clamps and robust seal secure your windshield to your machine tightly. And it's super easy to install, so you'll be able to hit the trail in no time.

Made with Polycarbonate Strength
The 1/4" lightly-tinted polycarbonate we use in this rear window is the toughest windshield material you can get. At 250 times stronger than glass, it's perfect for high-speed off-road wheelin' where you never know what might hit it.

The Leading Windshield Experts
We may have started in a garage, but after manufacturing and shipping hundreds of thousands of windshields, there's nobody more experienced than us. Next time you're out on the trail, just ask anybody. Then join the club yourself and see what a better rear windshield for your Teryx KRX4 can do.

WARNING: This product can impact machine operation. Customer and/or user is responsible for ensuring that this product is compatible with their machine as currently configured, properly installed, and understands any impact this product has or might have on the machine's operation.

⚠ California Proposition 65 Warning ⚠
WARNING: This product may contain a chemical known to the State of California to cause cancer or birth defects or other reproductive harm.
Features:
Protects against flying mud and debris
Eliminates suction that occurs with a front windshield on its own
Made of lightly-tinted 1/4" polycarbonate—250x stronger than glass and 25x stronger than acrylic
Fits the contours of your cage perfectly
Can be used with soft or hard tops
Easy to install—comes with all hardware and instructions
Made in the USA
VEHICLE FITMENT
Kawasaki Teryx KRX4 1000 : 2023+
NOTE: Can be used with hard or soft tops
INSTALLATION