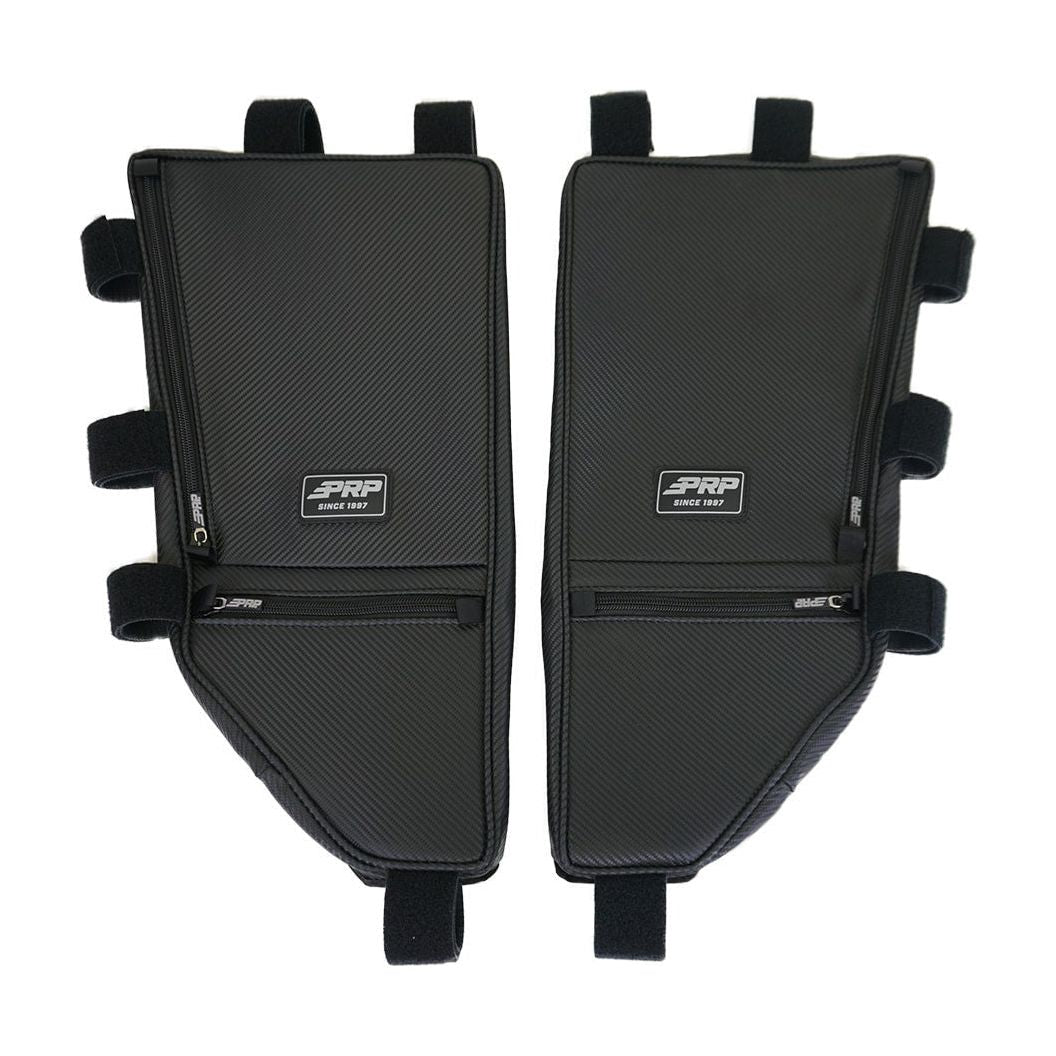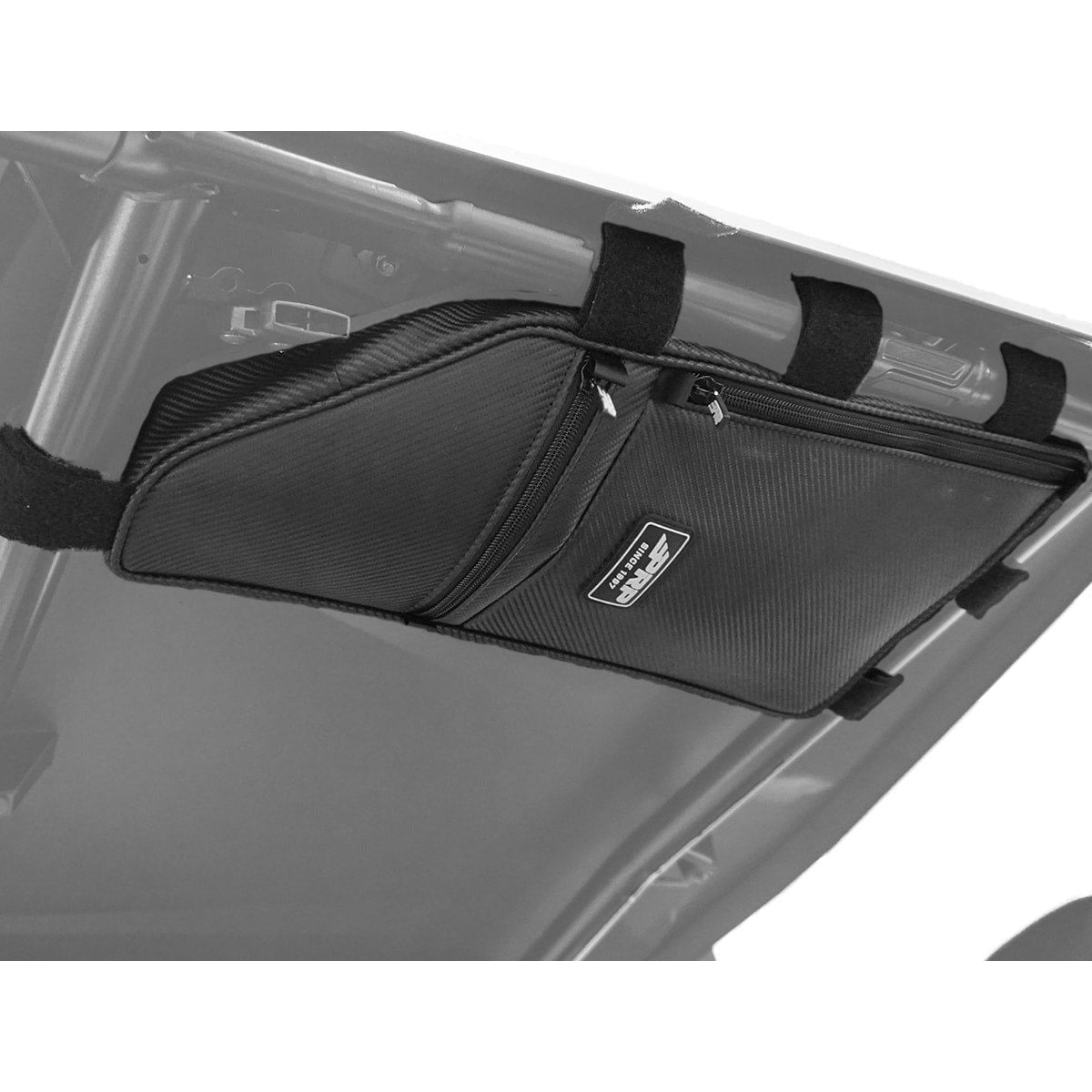 Honda Talon Overhead Storage Bags (Pair)
PRP's Overhead Bag for the Honda Talon provides much needed storage for your UTV, in a mostly unused location. The bags are designed to fit on the stock Honda Talon cage, right above the driver and passenger seats. Each bag has two separate zippered compartments that make it quick and easy to access your storage when you're strapped into the seats, or while standing outside the vehicle. Perfect for sunglasses, clothing, spare rags, and extra water bottles!
Fits Honda Talon 1000R and 1000X with stock cage. Measures 24″ x 13″ x 2″. Sold as a pair (R&L).
VEHICLE FITMENT
Honda Talon
VIDEOS