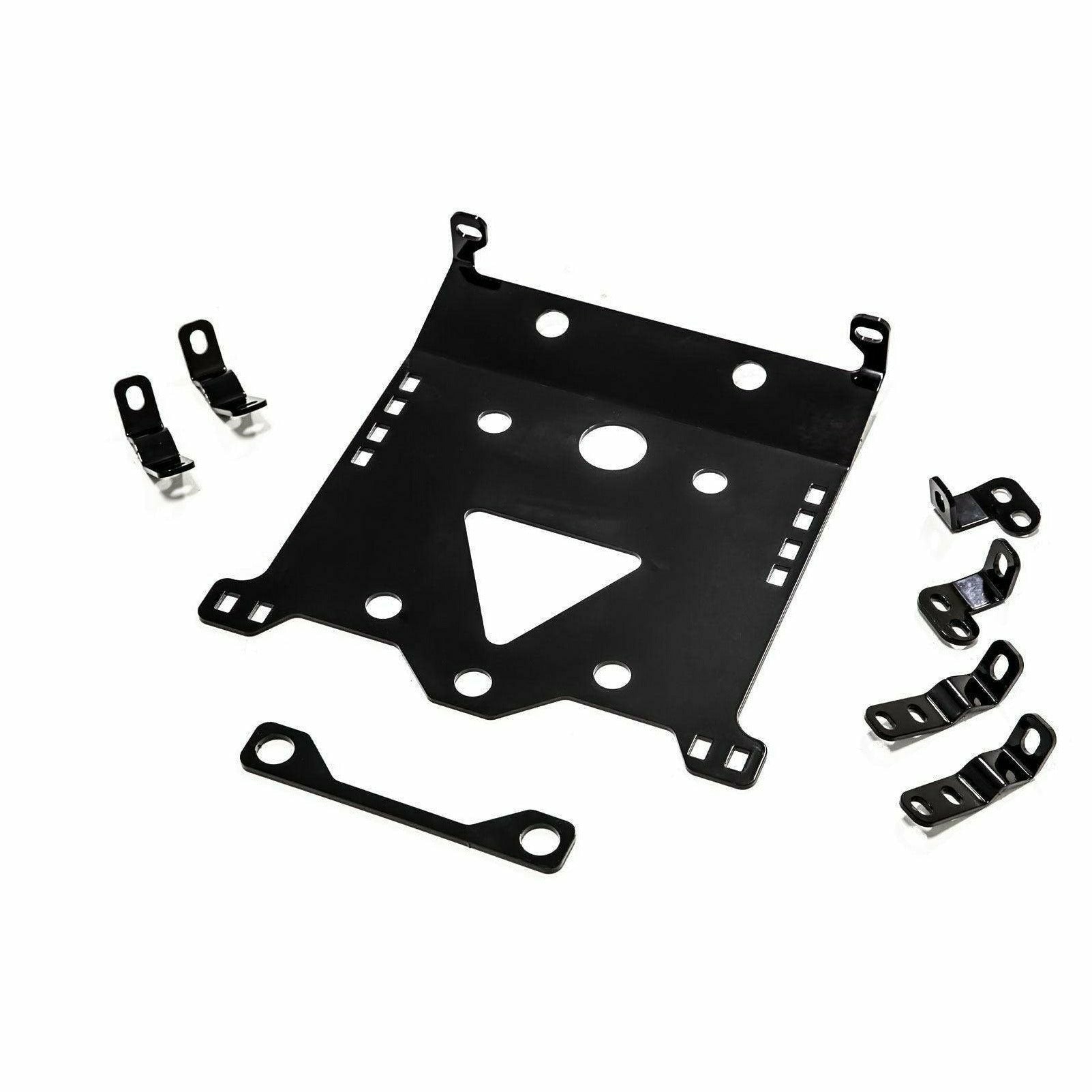 Honda Talon Frame Stiffener / Gusset Kit
Go Big & Ride Hard
You're a no-holds-barred kind of rider. That means you like to keep your Honda Talon's pedal down when you're flying into killer ruts and huge rocks, but hitting one the wrong way can permanently tweak your UTV's frame. You need SuperATV's Frame Stiffener for the Honda Talon 1000R and 1000X to make sure your UTV is up to the task. When you add huge tires, you add a ton of weight that makes every bump hit harder and you transfer a lot more torque to your frame every time you hit the gas. Our frame-stiffening gusset kit will keep your stock frame from deforming under extreme riding conditions. Now you can lift and load, tweak and torque without bending your machine out of shape.

Superior Strength
Our frame support is made with 4.5 mm heavy-duty hand-welded steel to make sure your UTV has the best frame support possible. Don't be afraid of bending your chassis and throwing your machine out of alignment—get SuperATV's Frame Stiffener for the Honda Talon and dominate the outdoors.


WARNING: This product can impact machine operation. Customer and/or user is responsible for ensuring that this product is compatible with their machine as currently configured, properly installed, and understands any impact this product has or might have on the machine's operation.

⚠ California Proposition 65 Warning ⚠
WARNING: This product may contain a chemical known to the State of California to cause cancer or birth defects or other reproductive harm.
Features:
Made of 4.5 mm heavy-duty steel plating
Strengthens the weak spots on your Talon's frame
Saves your frame when you add heavy tires or other unsprung weight
Adds support and stability
Powder coated for durability
VEHICLE FITMENT
Honda Talon 1000X : 2019+
Honda Talon 1000R : 2019+
Honda Talon 1000X-4 : 2020+
INSTALLATION