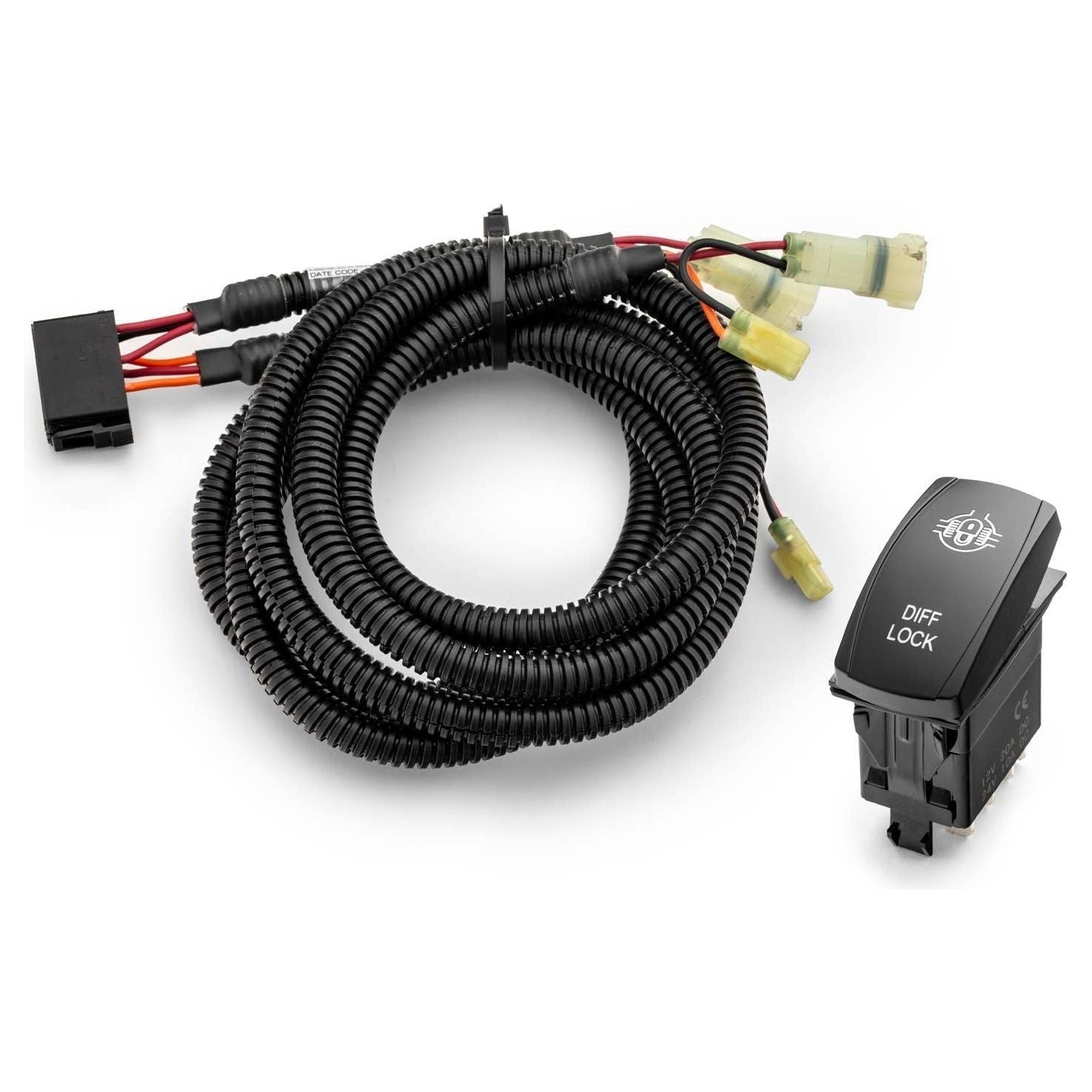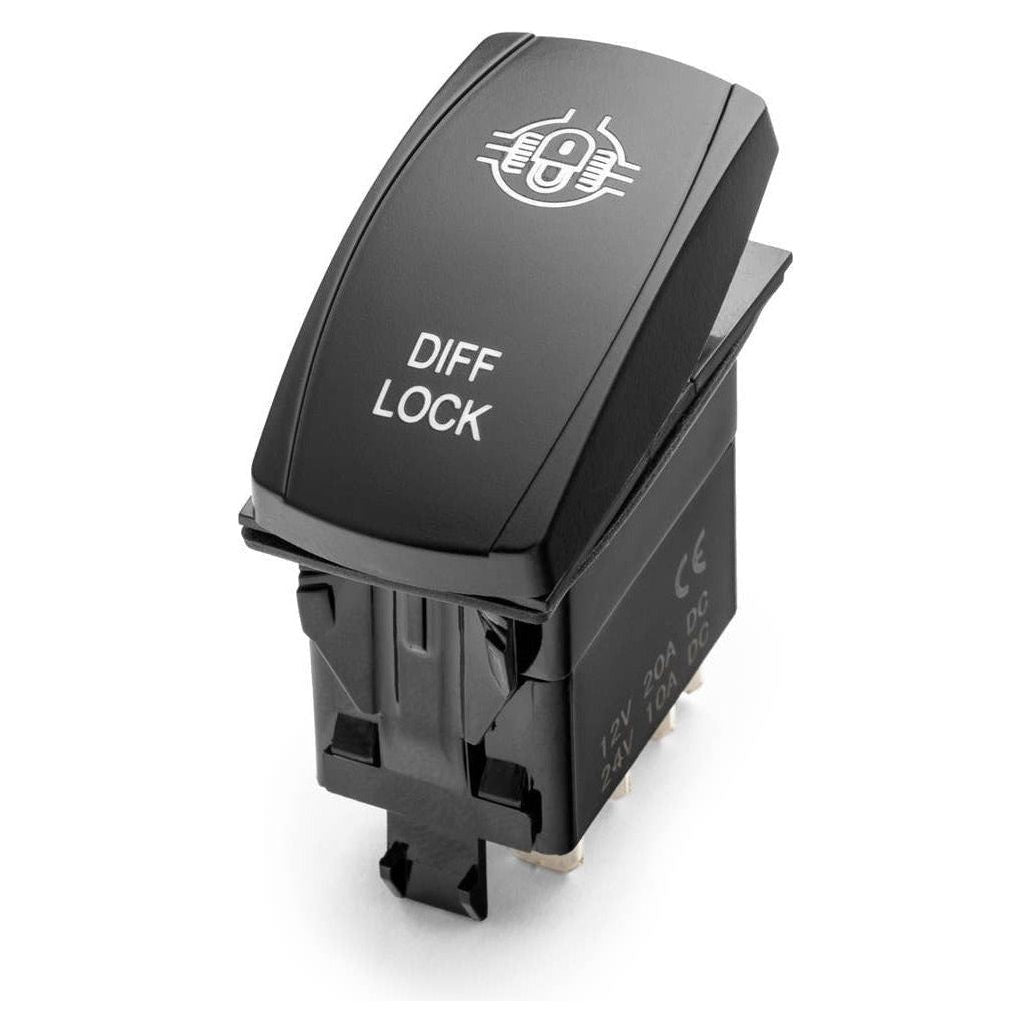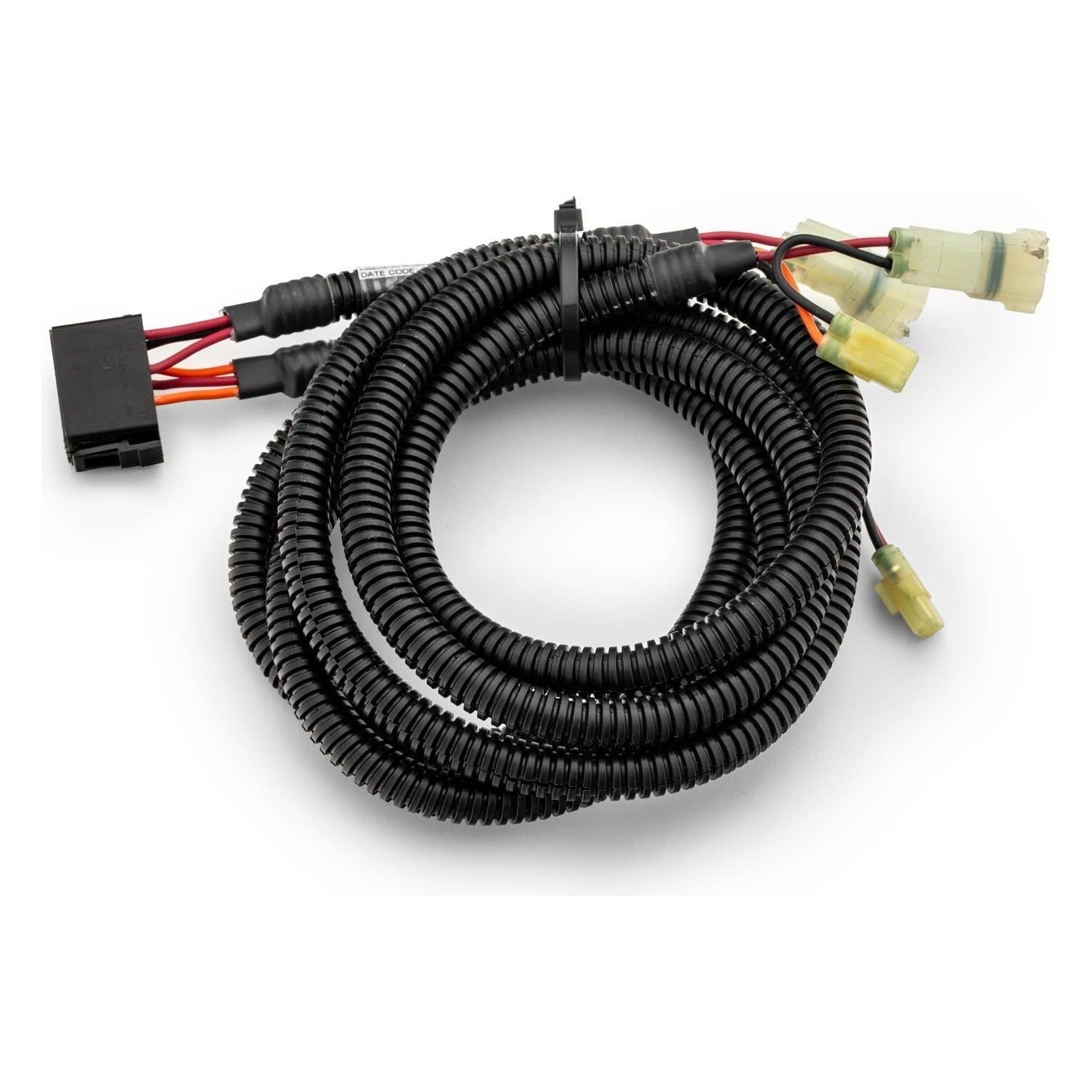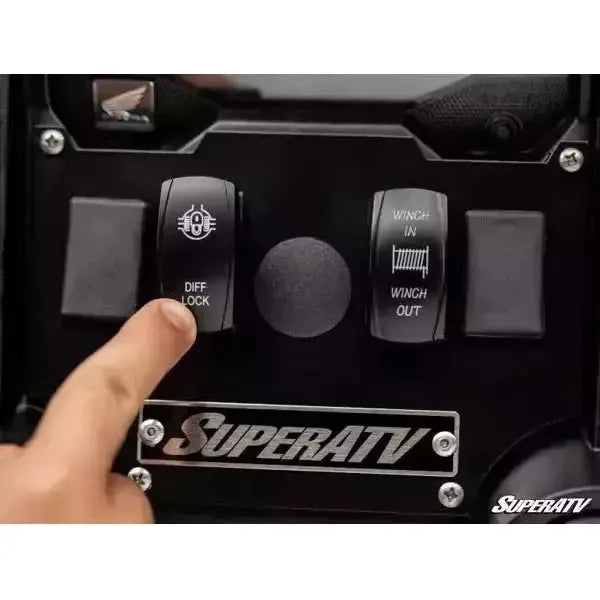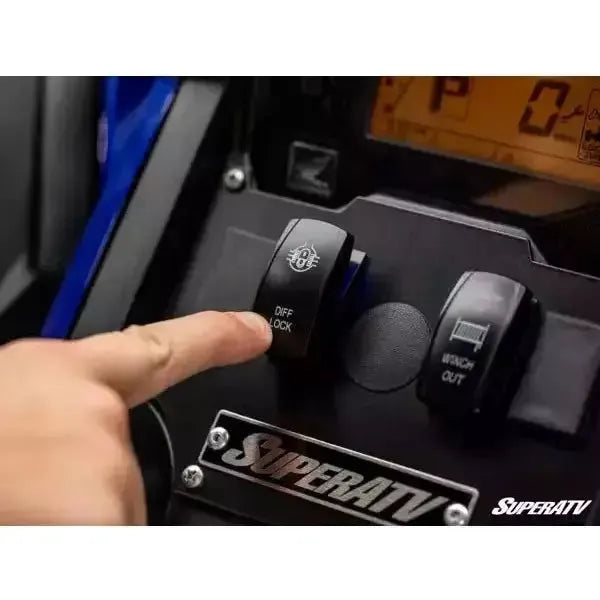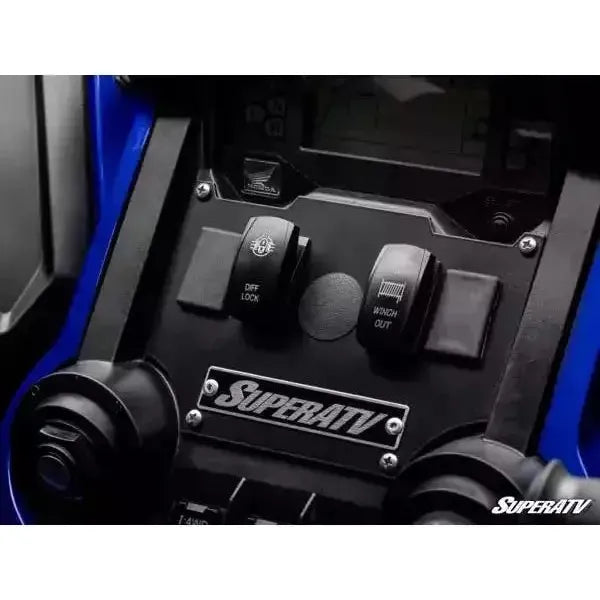 Honda Talon Differential Override Switch
Never Get Kicked out of 4WD Again!
The Talon's i-4WD isn't reliable enough for hard rides or big tires. At best you can count on shaky, inconsistent engagement, and at worst, it kicks you out of 4WD right when you need it. And if you run big tires, it disengages all the time. With SuperATV's Differential Override Switch installed on your Honda Talon 1000, you always get 4WD right when you want it and it doesn't cut out.

Improves Your Ride
Our override gives you more options to ride the way you want to with the flip of a switch. Use it along with your normal i-4WD to keep your front diff engaged continuously with instant locking. Or use it without i-4WD to get 3-wheel drive without locking the front diff. It makes your Talon more drivable than ever before, even with massive tires.

WARNING: This product can impact machine operation. Customer and/or user is responsible for ensuring that this product is compatible with their machine as currently configured, properly installed, and understands any impact this product has or might have on the machine's operation.

⚠ California Proposition 65 Warning ⚠
WARNING: This product may contain a chemical known to the State of California to cause cancer or birth defects or other reproductive harm.
Features:
Gives you 4WD that doesn't cut out
Engages your front diff with the flip of a dash-mounted switch
Works alongside i-4WD for better front diff locking
Perfect for big tires that overpower i-4WD
Can be switched off to return to stock functionality
Installs easily with OEM connectors
VEHICLE FITMENT
Honda Talon 1000X : 2019+
Honda Talon 1000R : 2019+
Honda Talon 1000X-4 : 2020+
INSTALLATION