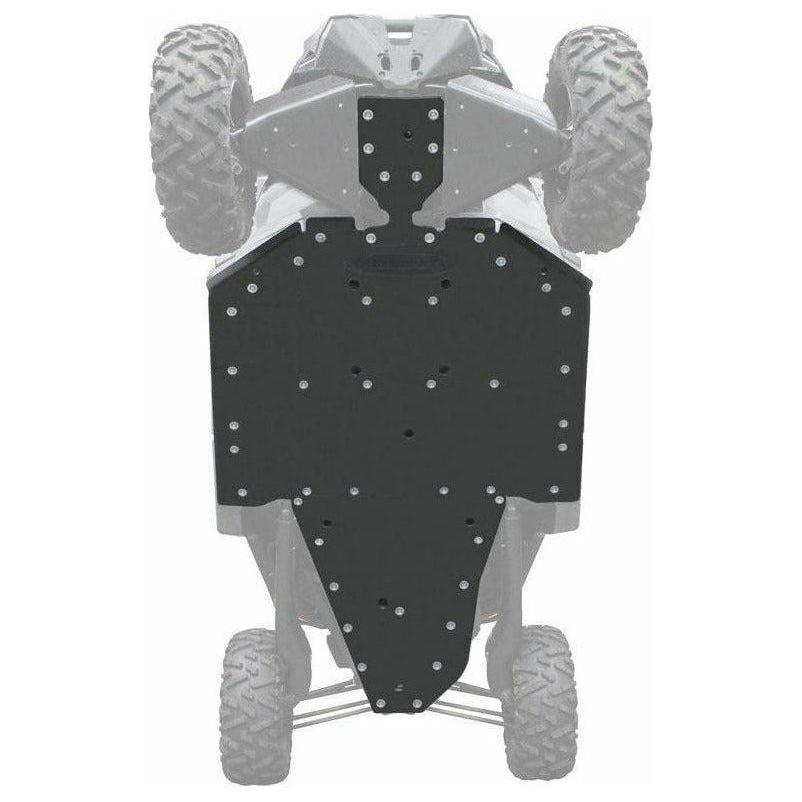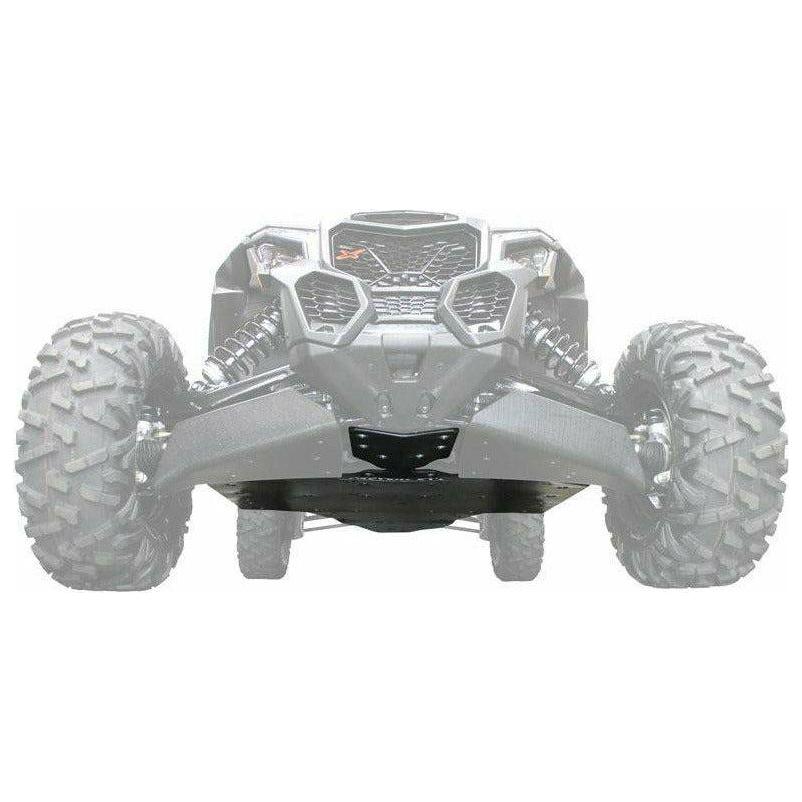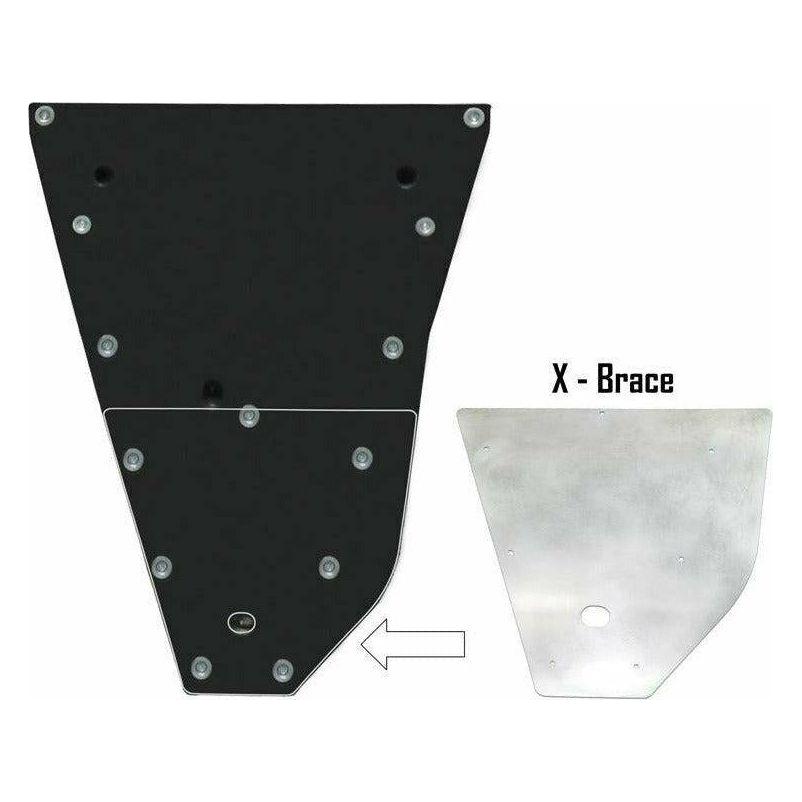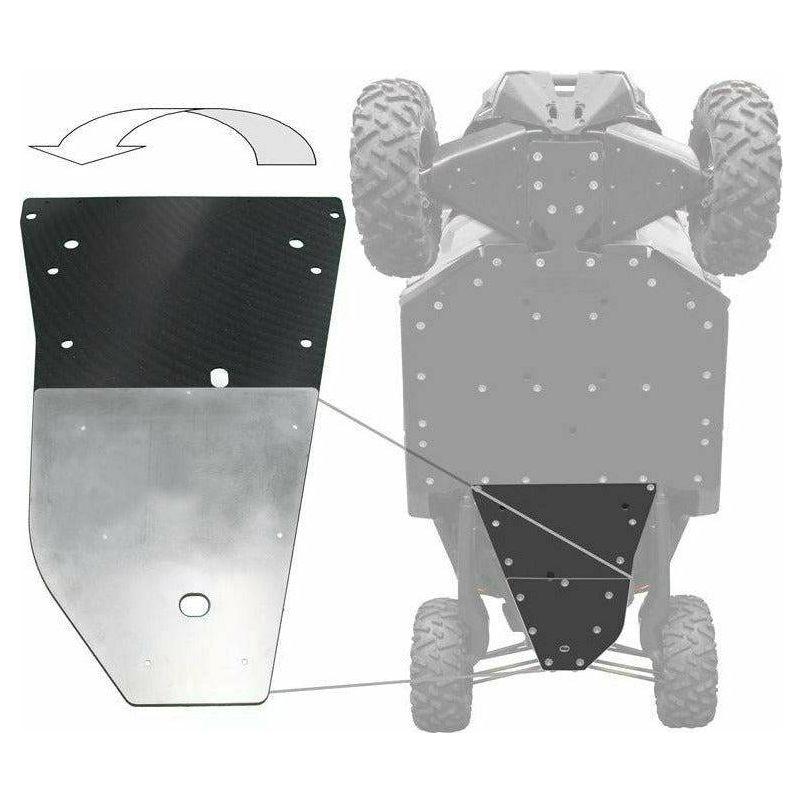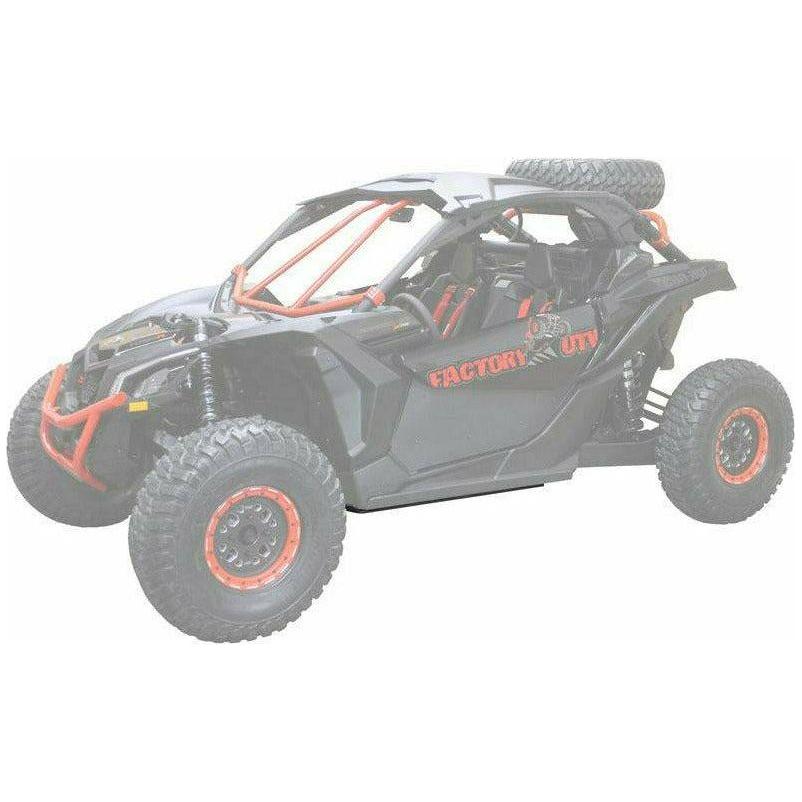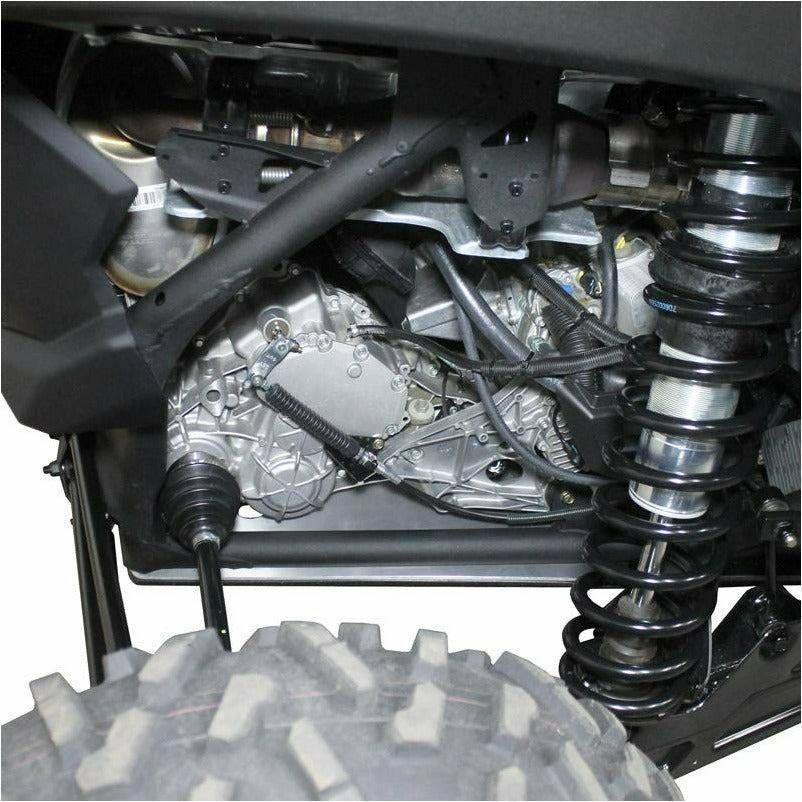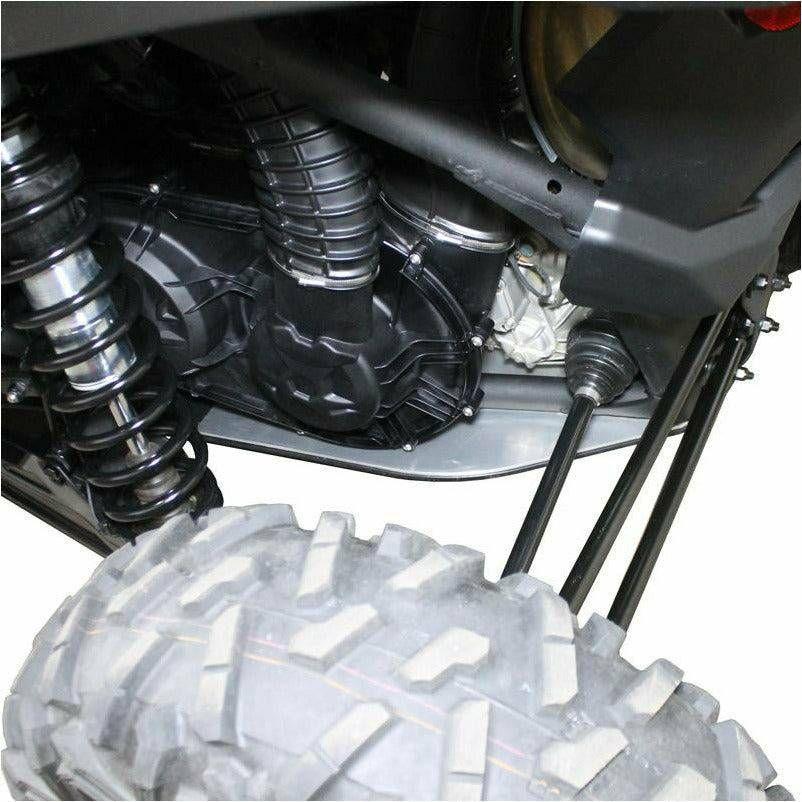 Can Am X3 UHMW Skid Plate
This skid plate is a universal fit for all Maverick X3 models including the X3, XDS, XRS, XMR XRC and RR models. Factory UTV's UHMW Skid Plates are the gold standard for UTV protection systems. OEM skid plates simply do not satisfactorily protect the underside of your UTV under normal off-road operation. The Can Am X3 OEM protection falls seriously short in a couple of areas. Can-Am uses HMW which has 1/10th the impact strength compared to the UHMW used for Factory UTV's Armor. This is an important distinction on a machine as big and fast as the X3. The X3's Clutch Cover is extremely vulnerable to damage from below with the OEM protection. Our Armor addresses the clutch cover vulnerability with coverage that extends out and around the cover to protect it from below. We've also added an X-Brace option under the engine/trans area of the X3. " ½" or 3/8" UHMW rear skid with an 1/8" inch 6061 high strength aluminum backing plate, X brace aluminum backing plate is installed in between UHMW skid and chassis frame and limits the amount of impact absorbing skid plate flex in the rear vital areas to further protect the transmission and clutch cover housing, UHMW rear skid plate and aluminum x brace works with our UHMW skid package as well as with the stock main skid plate. If you're going to play hard in your X3, you'll need the added X-Brace protection. The X3 engine/trans is precariously close to the skid plate on an X3. We've also added a front differential skid plate covering an area left bar by the OEM. This diff plate is molded to conform with the X3 in that area. These are the same X3 UHMW Armor products you'll see on the Can-Am X3's of top Can Am factory racers like Kyle Chaney, Marc Burnett, and Monster Matt Burroughs to name just a few. They depend on Factory UTV UHMW Armor to get them to the finish line under the most demanding of race conditions. Join the #futvarmy and protect your X3 with the best Armor in the world, Factory UTV UHMW Armor!
UHMW (Ultra-High Molecular Weight) plastic. Significantly lighter than aluminum, FUTV skids and A-Arm guards offer full protection for the undercarriage of your UTV. UHMW is tough, wear-resistant plastic that combines an incredibly low coefficient of friction with outstanding impact strength, and will outwear carbon steel 10 to 1. Unlike aluminum, UHMW also has memory, meaning after a big impact hits aluminum will bend, gouge and break while UHMW maintains its original shape. These are the same protection products used to help racers win just about every major Pro UTV off-road race including multiple King of Hammers, multiple UTV World Championships, multiple Mint 400's, multiple 5 Silver State 300's, multiple Baja 500's and Baja 500's, and multiple GNCC races and championships. These skid plates are very TOUGH! Protect your investment today!
X-Brace:
6061st aluminum X brace reinforcement plate,
Reinforces rear skid plate to limit impact flexing in vital areas.
UHMW means Ultra High Molecular Weight, Ultimately it's a density measurement. During its manufacturing process, the molecules of this plastic is compacted as densely and close together as possible. UHMW is roughly 100x times denser than HMW and exponentially denser than ABS or other common plastics. Our UHMW is partially made from Recycled UHMW materials, making the constancy more rigid and impact absorbent than that of just fresh new plastic, allowing the perfect amount of limited flexing capability needed to endure impacts. Our UHMW has a very low Friction coefficient, meaning it's very slippery in rough conditions, up there with Teflon and other abrasion-resistant materials, but has the impact resistance and density to back it up and withstand some of the harshest environments you can throw at it. Using materials Lab tested and engineered to be the best for this application, paired with our engineers methodically designing the most secure mounting possible for just about every major UTV model. Our production team heat forming and hand finishing each product before it goes out, all our products being constructed in House and Made in the USA. Proving its durability through real-world race hardened product testing with our FUTV army sponsorship program and affiliates, helping support racers and teams putting our skid plates through the ultimate test. resulting in the top 5 winning positions of almost every major yearly UTV, Ultra 4, and off-road event. If it's ½" inch or 3/8" inch thick, our UHMW skid Plates have what it takes to help protect your ride through just about anything.
Can Am Maverick X3 UHMW Skid Plate.
VEHICLE FITMENT
Can Am Maverick X3
*Does NOT Fit 4-Seat Models
INSTALLATION