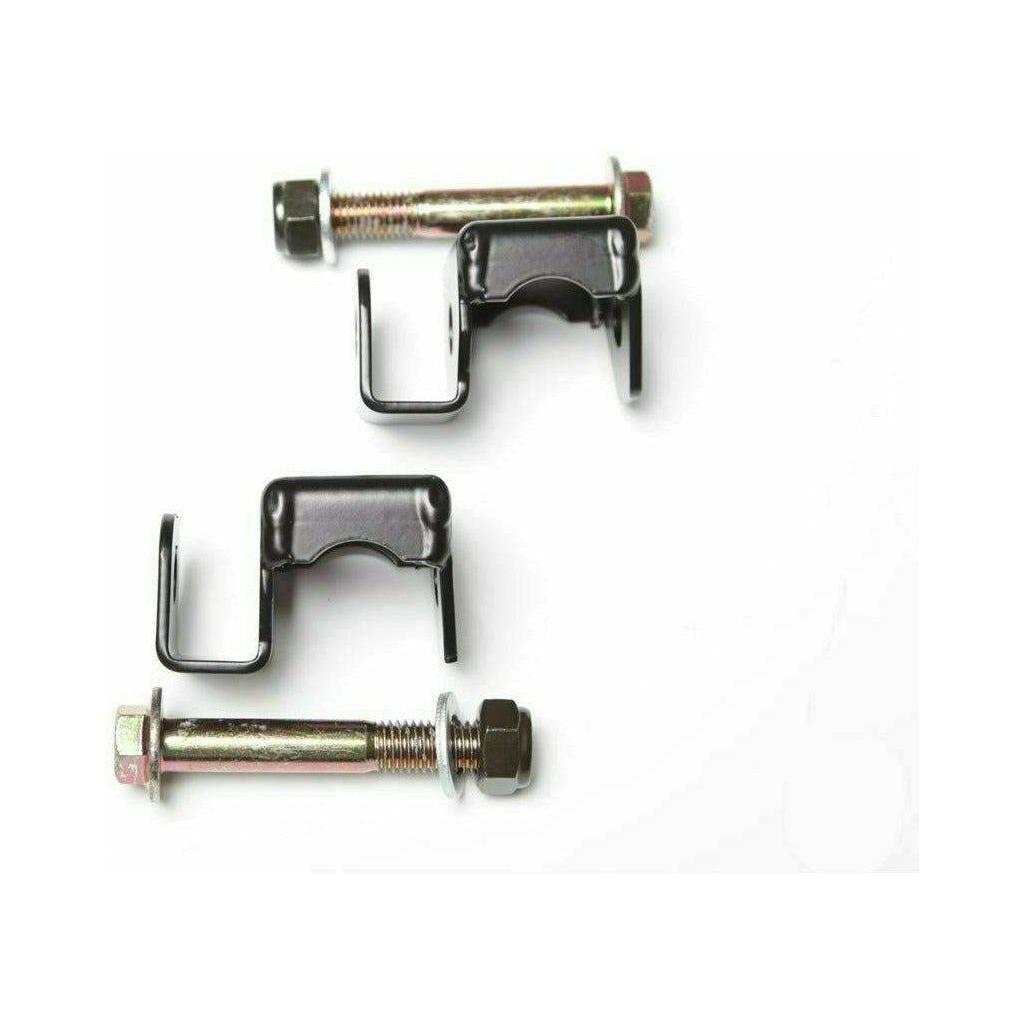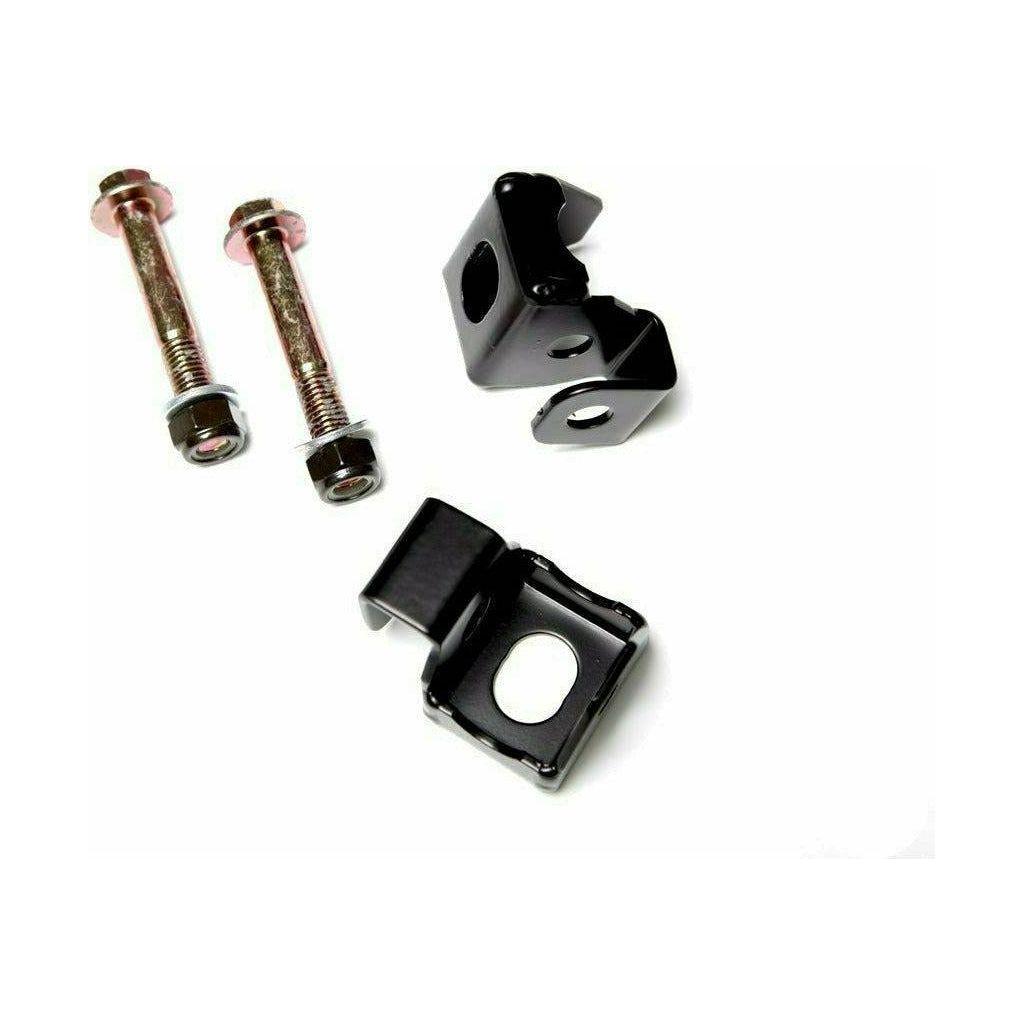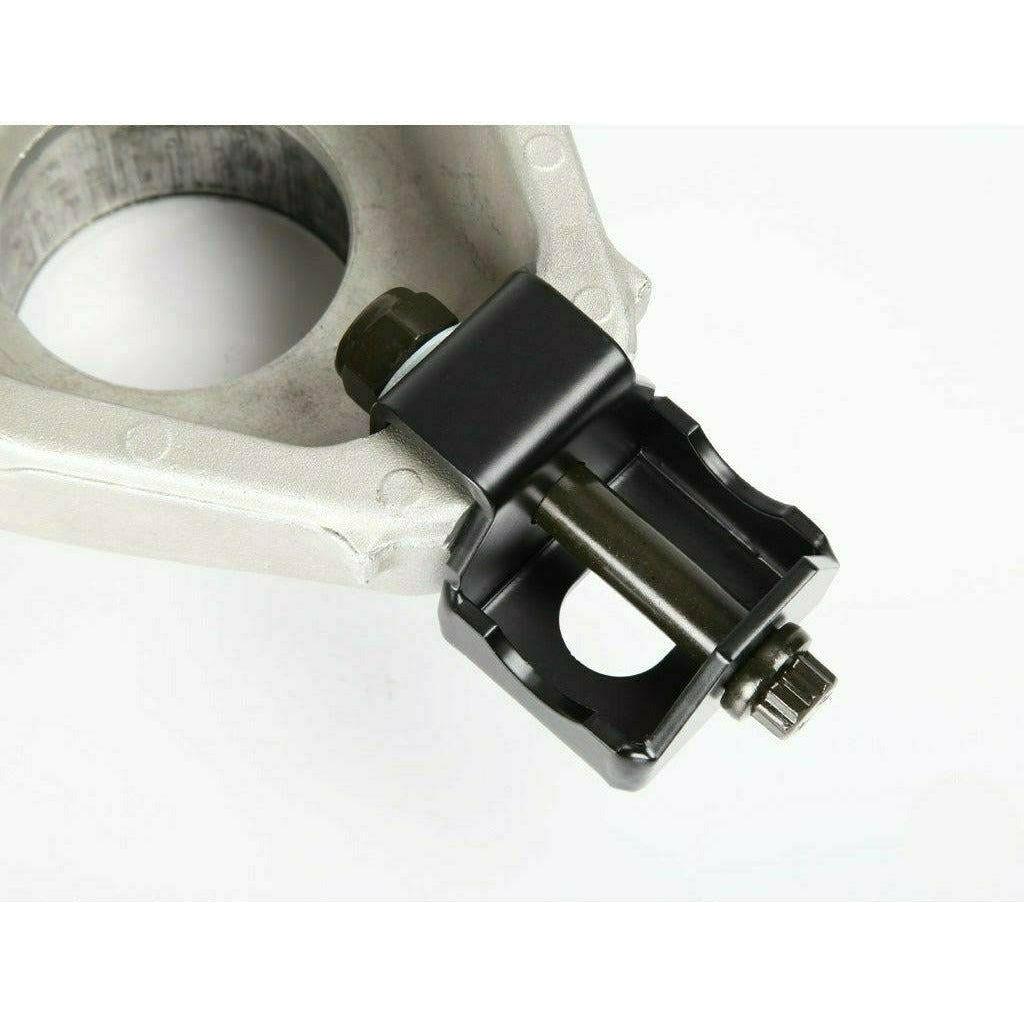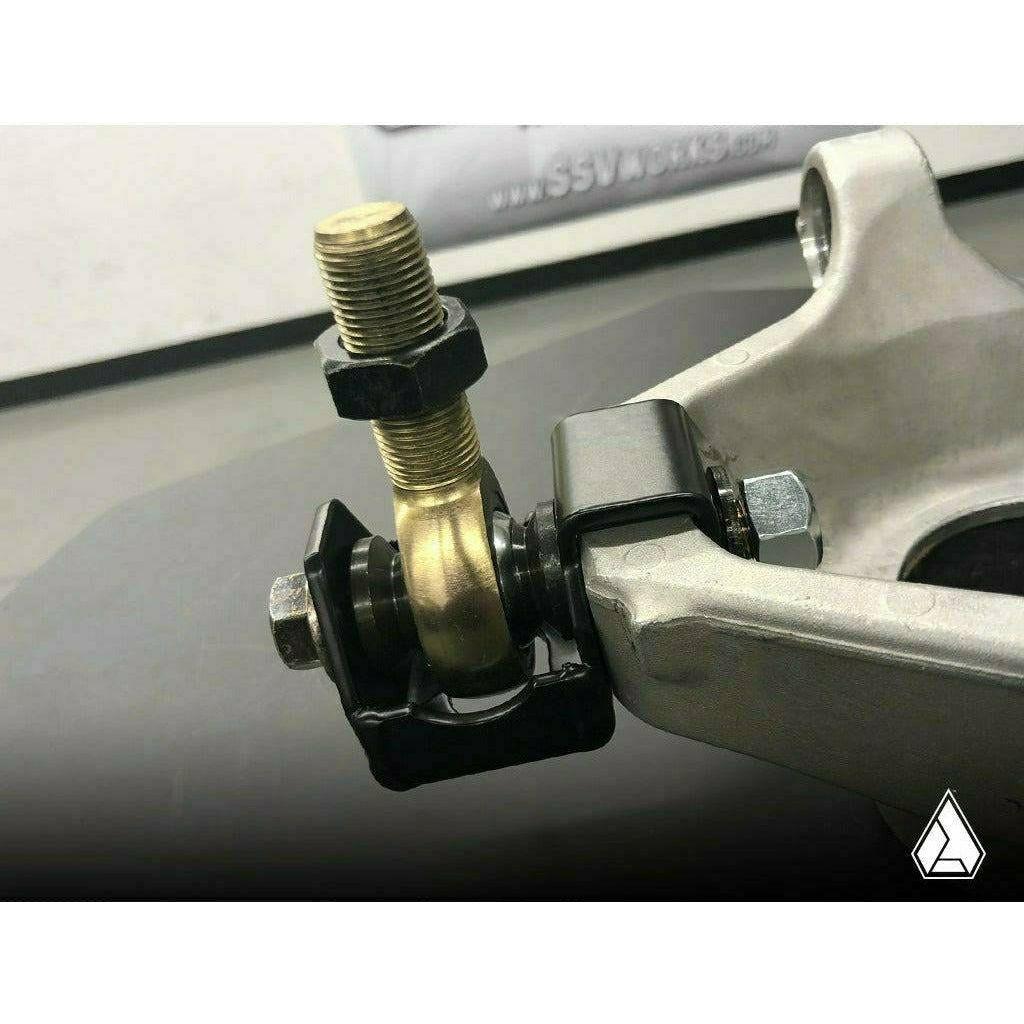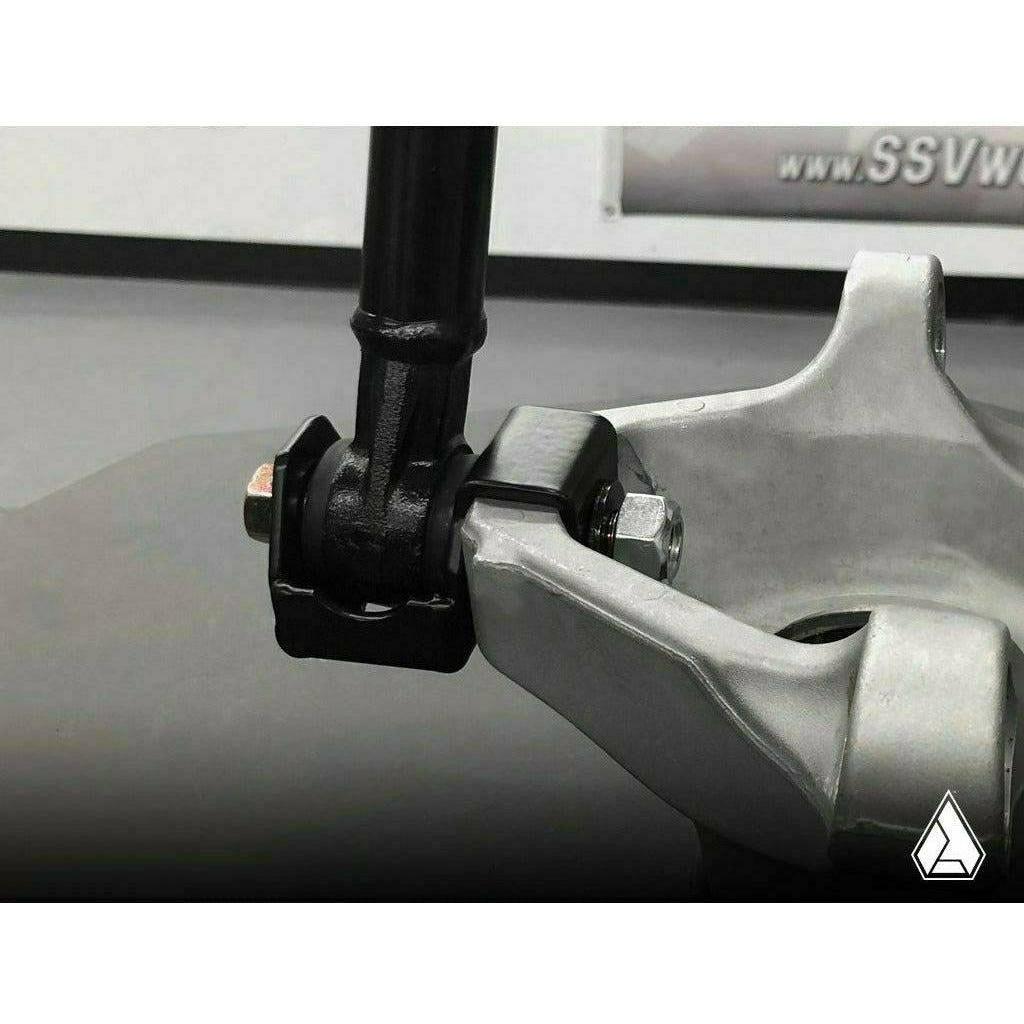 Can Am X3 Radius Rod Double Shear Bracket Kit
The Assault Industries radius rod double shear bracket kit resolves what has become a common problem for all Can Am Maverick X3 XRS models. Premature wear of the center radius rod hole on the knucle can cause undesirable behavior while driving.
The hole can become oblong in shape, altering the toe angle which can lead to the dragging of the rear wheels, excessive tire wear, damage to other components or the total shearing off of the bolt. A sheared bolt can allow full toe angle articulation of the affected wheel(s) - this can make the vehicle impossible to control and very dangerous.
**If the knuckle is already damaged, It is recommended that the knuckled be replaced with a new OEM replacement unit prior to the install of this product.**
**XDS models require minor modifications to work properly. Contact us for more information.**
Note: Double shear mounts are designed for OEM and Assault Industries radius rods. Other brands may fit, however some aftermarket brands will require thinner heim spacers to fit within the double shear.

WARNING: This product can impact machine operation. Customer and/or user is responsible for ensuring that this product is compatible with their machine as currently configured, properly installed, and understands any impact this product has or might have on the machine's operation.

⚠ California Proposition 65 Warning ⚠
WARNING: This product may contain a chemical known to the State of California to cause cancer or birth defects or other reproductive harm.

Features:
Eliminates wear of the center radius rod knuckle mount and hole
New high strength bolt reduces the risk of shearing + Nylock nut
Designed for OEM & Assault Industries radius rods
Double shear mount
Powder coated black
Made in the USA
Includes:
(2) Brackets

Installation Hardware

VEHICLE FITMENT
Can Am Maverick X3
INSTALLATION