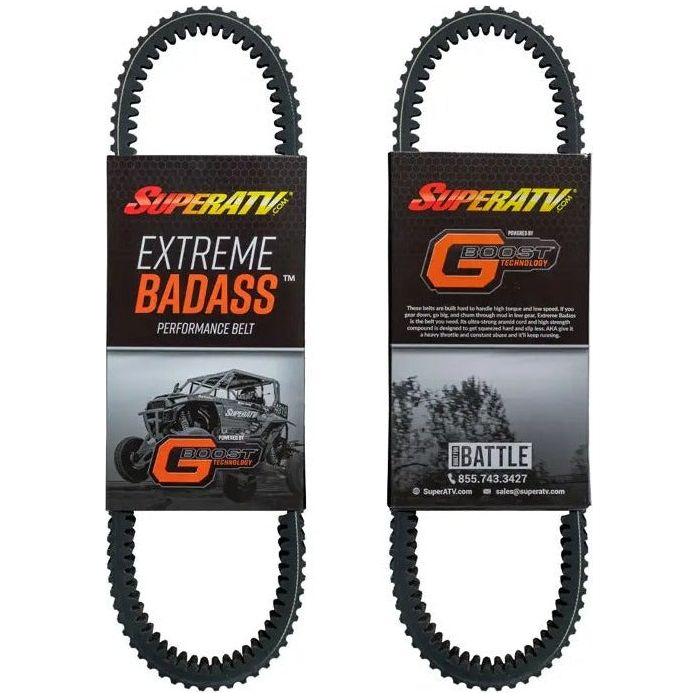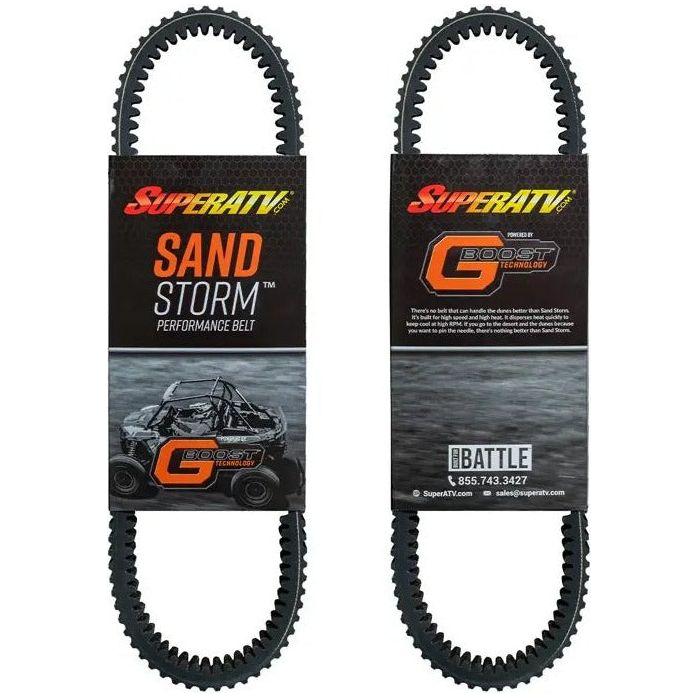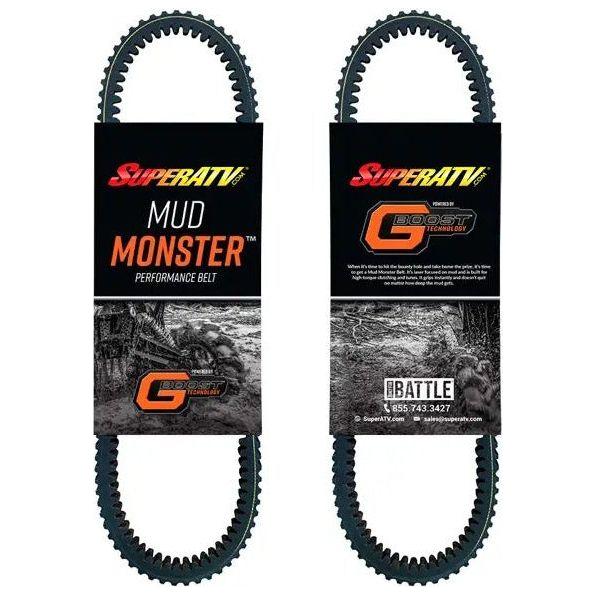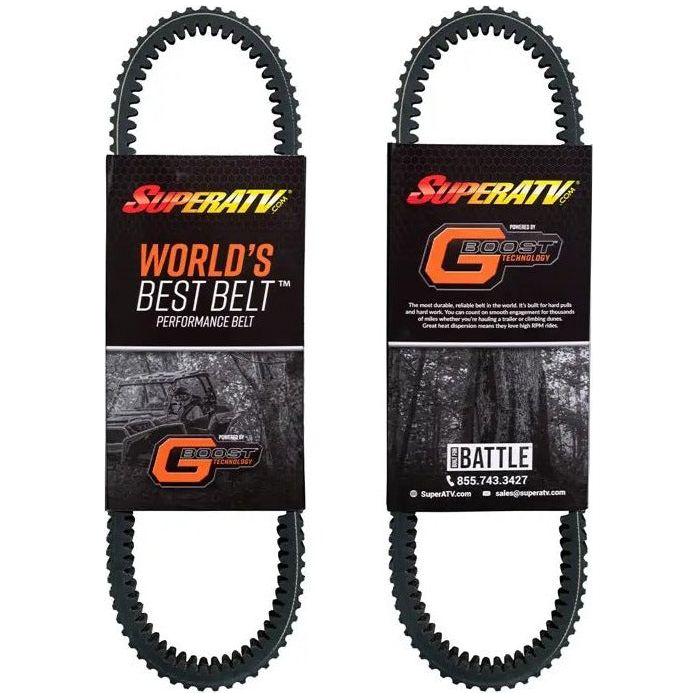 Can Am X3 Heavy Duty CVT Drive Belt
The Can-Am Maverick X3 is the ultimate performance side-by-side. With all that power and speed, it's no wonder you're burning through CVT drive belts. That's why World's Best, Extreme Badass, Sand Storm, and Mud Monster Belts exist—because your performance machine needs performance belts. Replace your stock belt with one that's lab-tested, trail-proven, and kick-ass no matter how you ride.

There's nothing better than the World's Best Belt. That's because no other belt has the advanced rubber compound and ultra-strong aramid cord to make it durable enough to last and smooth enough to love. Thanks to its superior heat dissipation, you get a belt that will last for thousands of miles.

Whether you're riding hard or working hard, the World's Best Belt will outperform everything else.

If you're looking for pure mud performance, Mud Monster is the belt for you. The aramid cord is incredibly strong so you can grip it hard with no slippage. Ride through the deepest bounty holes with big tires and gear reductions, and this belt will run smooth and stay in one piece.

For the ultimate mud build, get a Mud Monster Belt.

The X3 does dunes and desert better than any other performance side-by-side, but if you push it to its limits, you'll be changing stock belts every 50 miles. That's where Sand Storm comes in. It's built for those high RPM, high-heat rides you love. It has the best heat dissipation around so it runs cool and slips less and the strength to keep going for miles on end

If you want ultimate high-speed performance, nothing beats a Sand Storm Belt.

We know your putting big lifts and big tires on your machine. If you want a belt that's built for big torque and crazy mud holes, an Extreme Badass Belt is the way to go. It uses an aramid cord and a special rubber compound that makes this belt withstand high torque and heavy squeezing from your clutch without deteriorating or breaking down.

If your rig is built for mud and rocks, you need an Extreme Badass Belt.

If you're looking for an OEM replacement that won't break the bank, look no further. The Badass XC X-Country disperses heat faster than an OEM belt and engages smoothly for better performance. The rare combination of quality and affordability makes this belt a value you won't find anywhere else.

WARNING: This product can impact machine operation. Customer and/or user is responsible for ensuring that this product is compatible with their machine as currently configured, properly installed, and understands any impact this product has or might have on the machine's operation.

⚠ California Proposition 65 Warning ⚠
WARNING: This product may contain a chemical known to the State of California to cause cancer or birth defects or other reproductive harm.

Features:
Built for high strength, flexibility, and heat resistance
Higher power transfer through your clutch
Smooth engagement
Built for thousands of miles of abuse
VEHICLE FITMENT
OEM Part #: 422280651 / 422280652 / 417300391
Can-Am Maverick X3 900 : 2018
Can-Am Maverick X3 Turbo : 2017+
Can-Am Maverick X3 Turbo R : 2017-2019
Can-Am Maverick X3 X DS Turbo R : 2017+
Can-Am Maverick X3 X DS Turbo RR : 2020+
Can-Am Maverick X3 X RC Turbo : 2018+
Can-Am Maverick X3 X MR Turbo : 2018+
Can-Am Maverick X3 X RC Turbo R : 2018+
Can-Am Maverick X3 X RC Turbo RR : 2020+
Can-Am Maverick X3 X RS Turbo R : 2017+
Can-Am Maverick X3 X RS Turbo RR : 2020+
Can-Am Maverick X3 X MR Turbo R : 2018-2019
Can-Am Maverick X3 X MR Turbo RR : 2020+
Can-Am Maverick X3 MAX Turbo : 2017+
Can-Am Maverick X3 MAX Turbo R : 2017+
Can-Am Maverick X3 MAX X RS Turbo R : 2017+
Can-Am Maverick X3 MAX X RS Turbo RR : 2020+
Can-Am Maverick X3 MAX X MR Turbo R : 2019+
Can-Am Maverick X3 MAX X MR Turbo RR : 2020+
Can-Am Maverick X3 MAX X DS Turbo : 2017-2019
Can-Am Maverick X3 MAX X DS Turbo R : 2020+
Can-Am Maverick X3 MAX X DS Turbo RR : 2020+