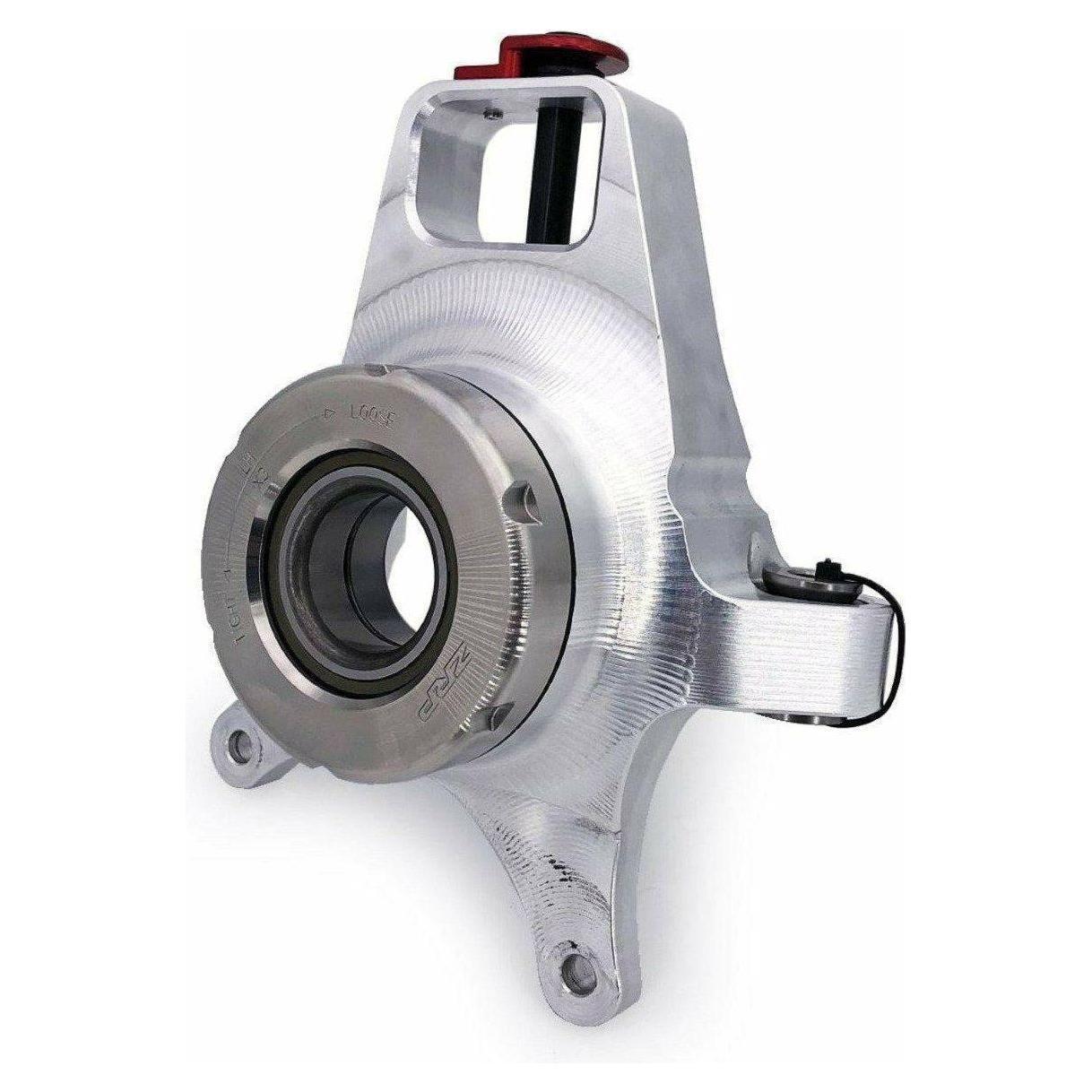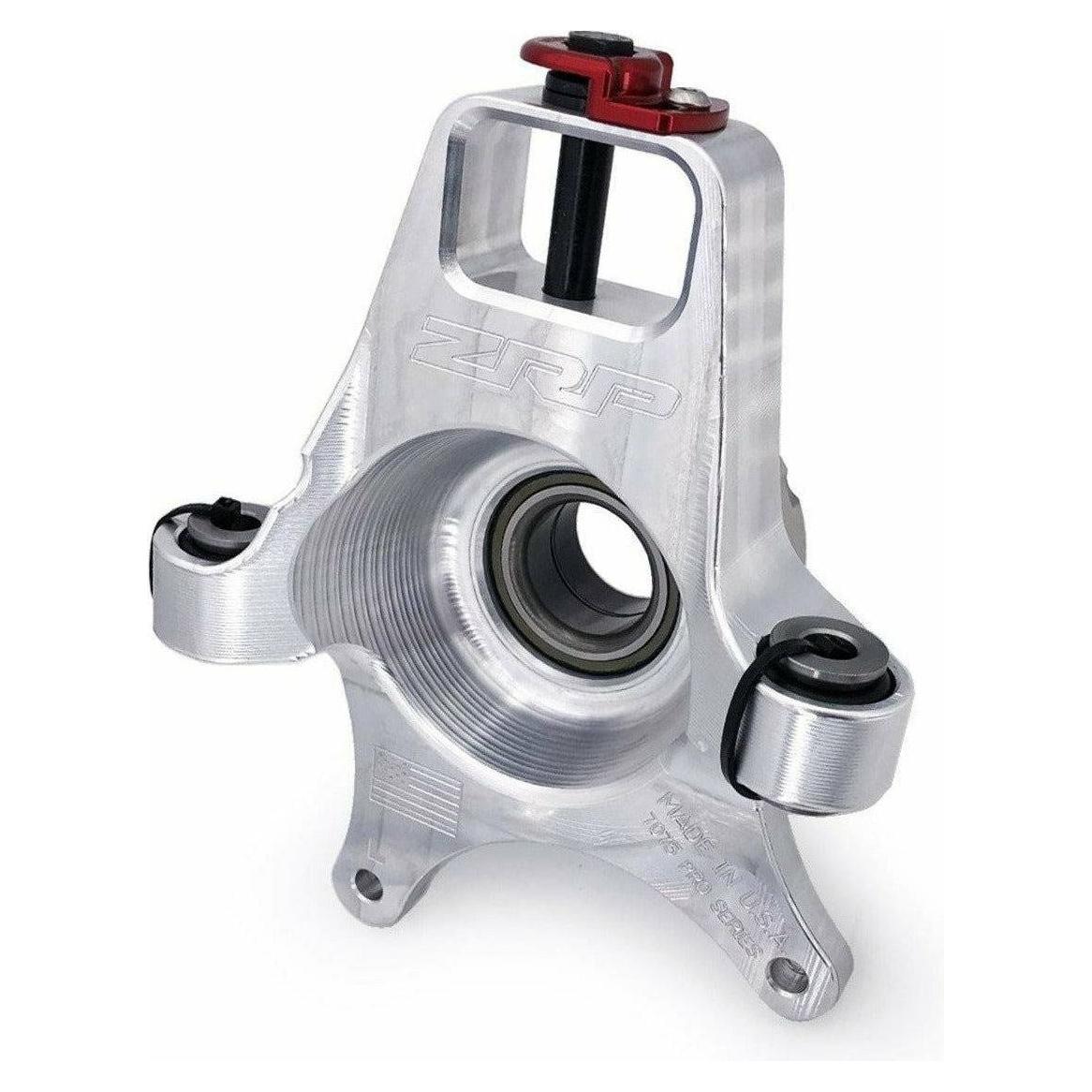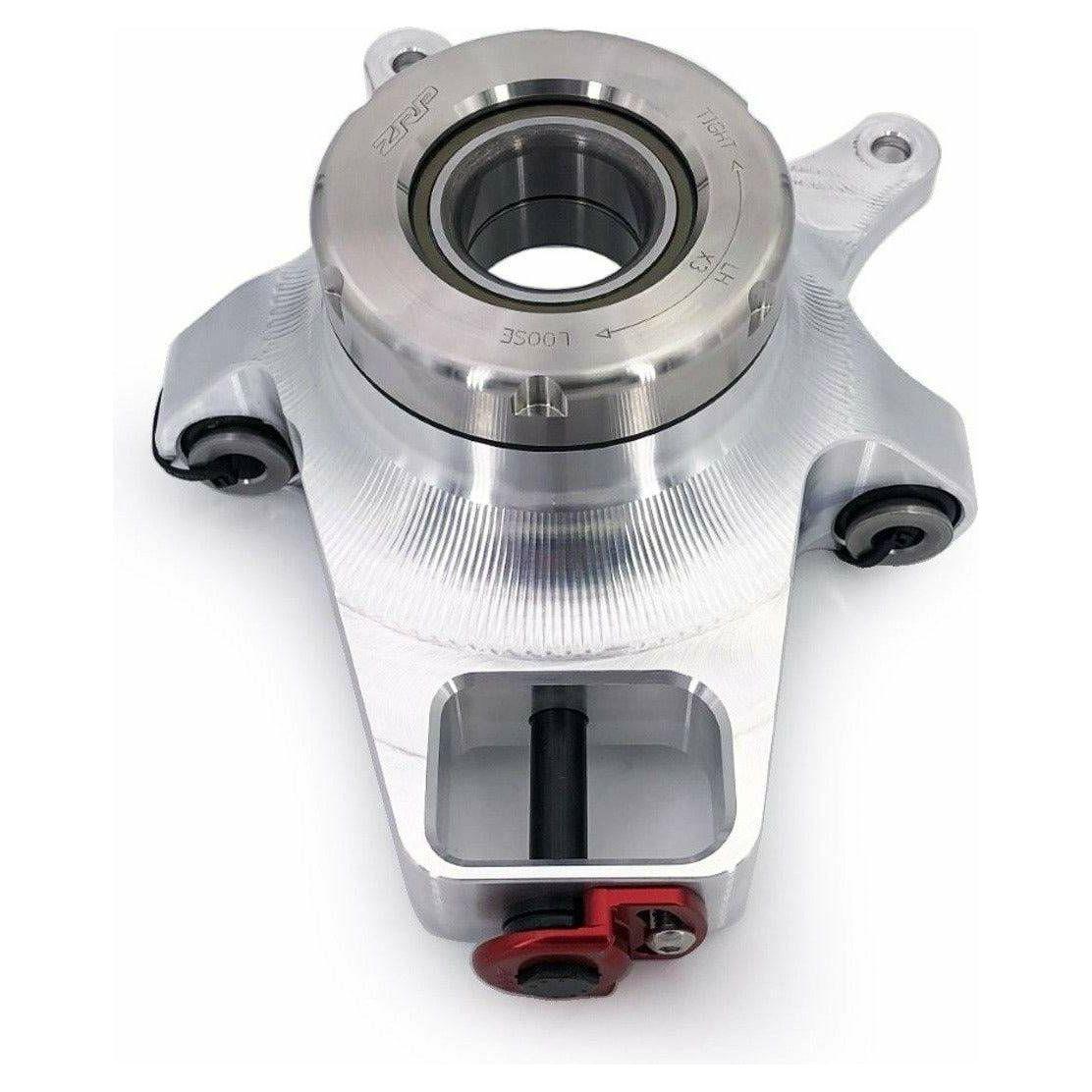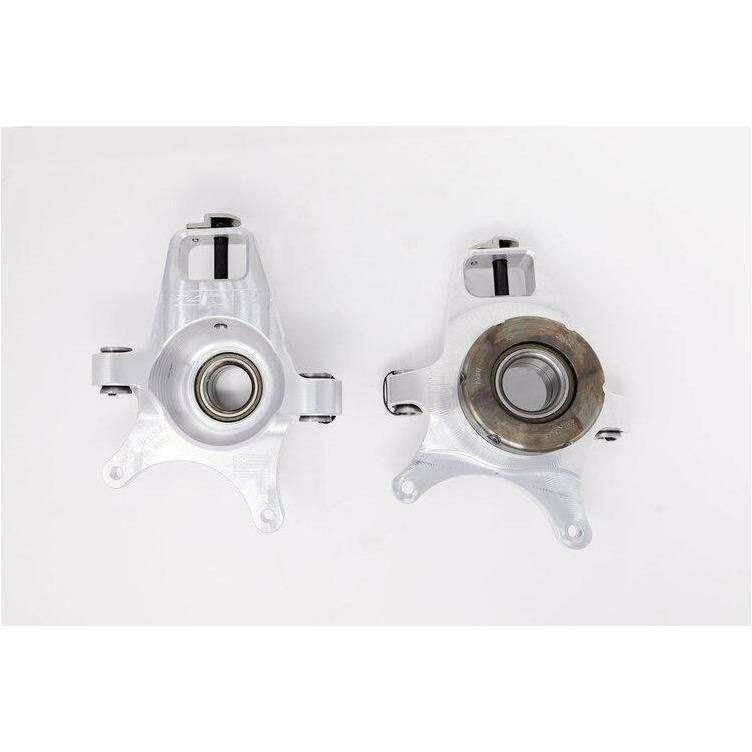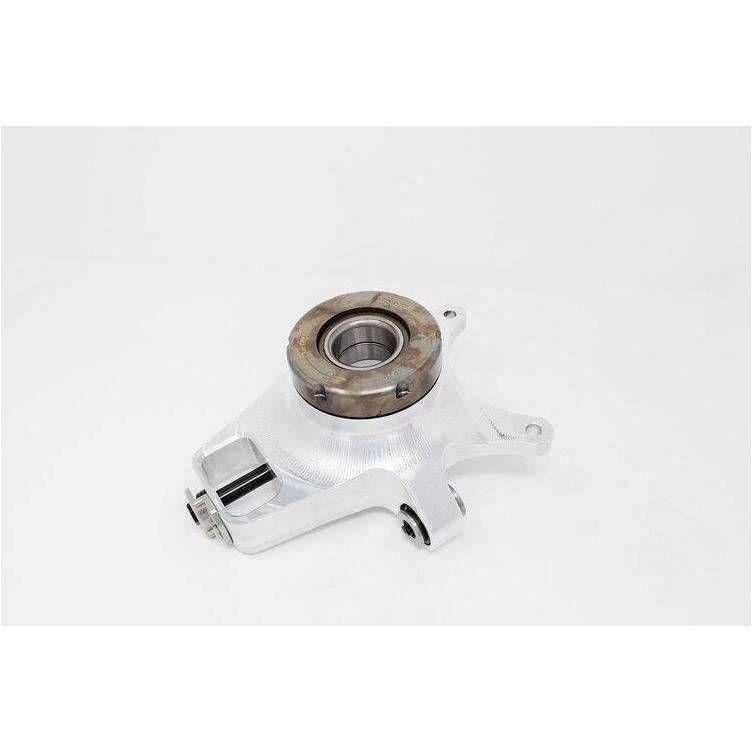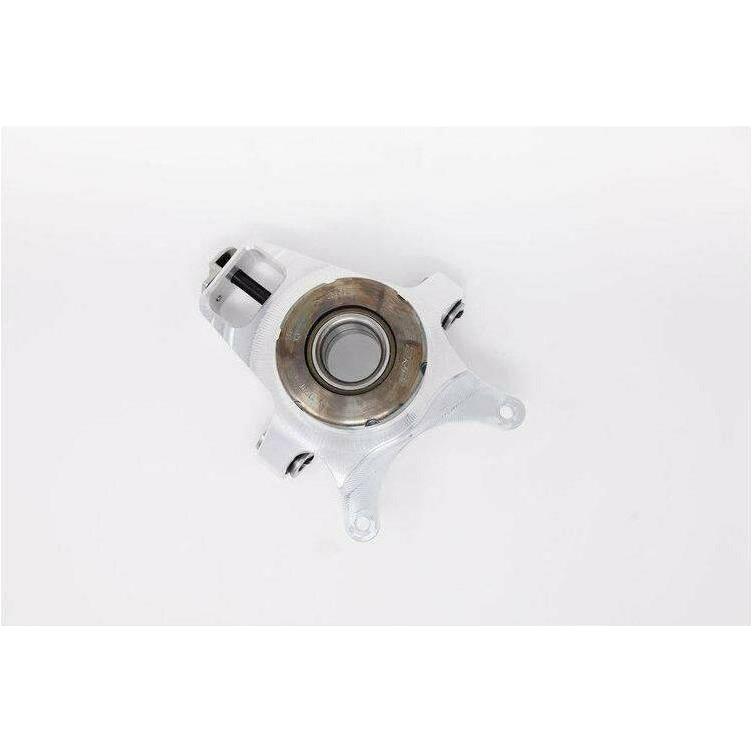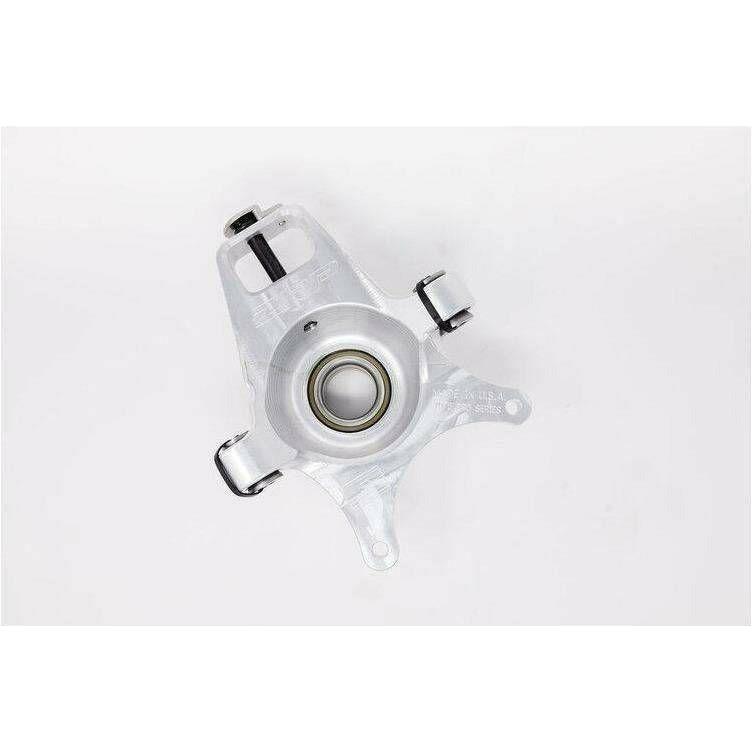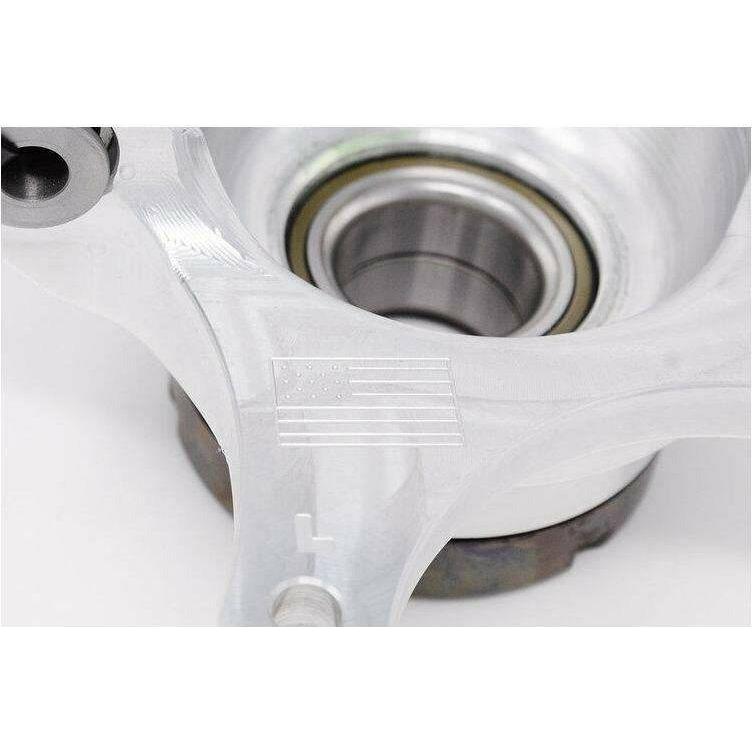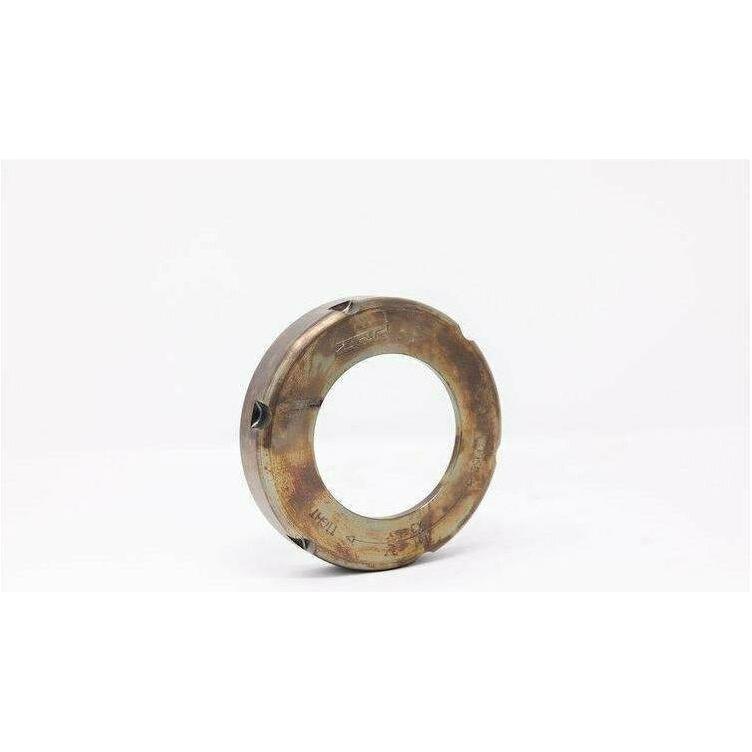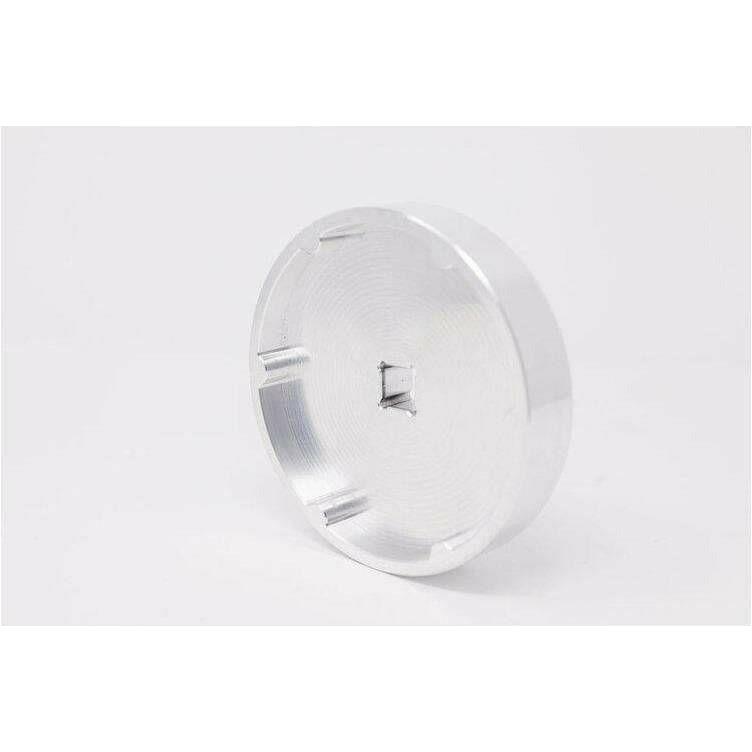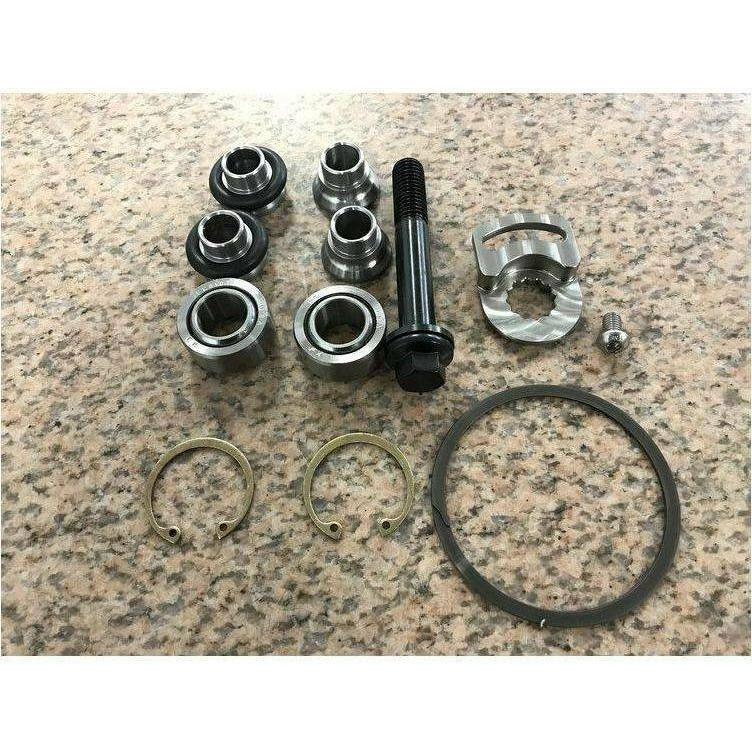 Can Am X3 Capped Double Shear Rear Knuckle (Pair)
We have built an all billet rear knuckle that puts the middle radius rod in double shear and if that wasn't enough we added an ARP bolt for ultimate strength. We eliminated stress risers and added cross section in all the right spots to make this part truly race proven.
Our knuckle come installed with high end, teflon lined, spherical bearings. These will not wear out like the stock pivots.
Additionally, we have addressed the wheel bearing issue. Taking over 72,000lbs of force the ZRP knuckle is almost 5X as strong as the stock knuckle.
Made from high quality, USA made, 7075-T6 Aluminum. Limited Quantities will be available. Call for exact lead time.
Can Am Maverick X3 Rear Knuckles
Here is the ultimate fix to middle radius rod/rear knuckle problem on the Can Am X3.
WHEEL BEARINGS NOT INCLUDED UNLESS SELECTED.
FIts: HCR trailing arms and brand new stock Trailing Arms. It may fit other arms but these are the only ones we have confirmed. The stock trailing arms are weak and bend often. If your stock arms hit our knuckle, your trailing arms are bent.*
NOTE: The middle radius rod bolt anti-rotation block was designed for racing applications. The anti-rotation block will not clear the stock trailing arm. This block is not needed for recreational use. If you wish to use the anti-rotation block trimming of your trailing arm may be required.*
The ZRP threaded Can Am knuckle cap must be torqued to 155 ft-lbs using the supplied tool. Anti-seize must be used on the threads at all
times.
Features:
Ultimate Strength Added To Middle Radius Rod 
Teflon Lined Spherical Bearings 
72,000 lbs Of Force
Pre-Installed Hardware included per knuckle
(1) ARP Bolt
(1) ZRP anti-rotation locking cap w/screw
(2) FK uniball bearings w/ (2) snaprings
(4) ZRP misalignment spacers w/ (2) o-ring
Threaded Cap
Cap install tool
VEHICLE FITMENT
Can Am Maverick X3