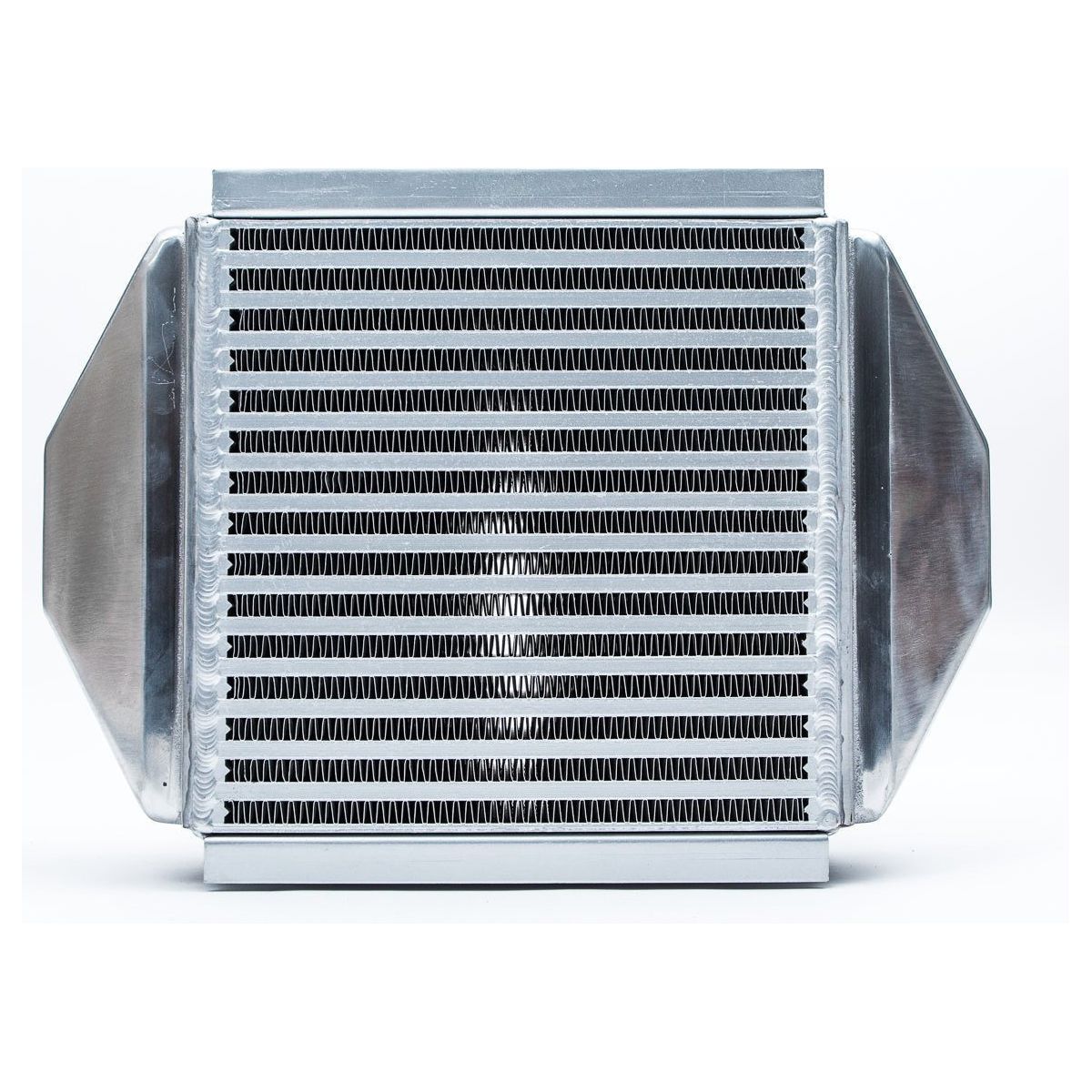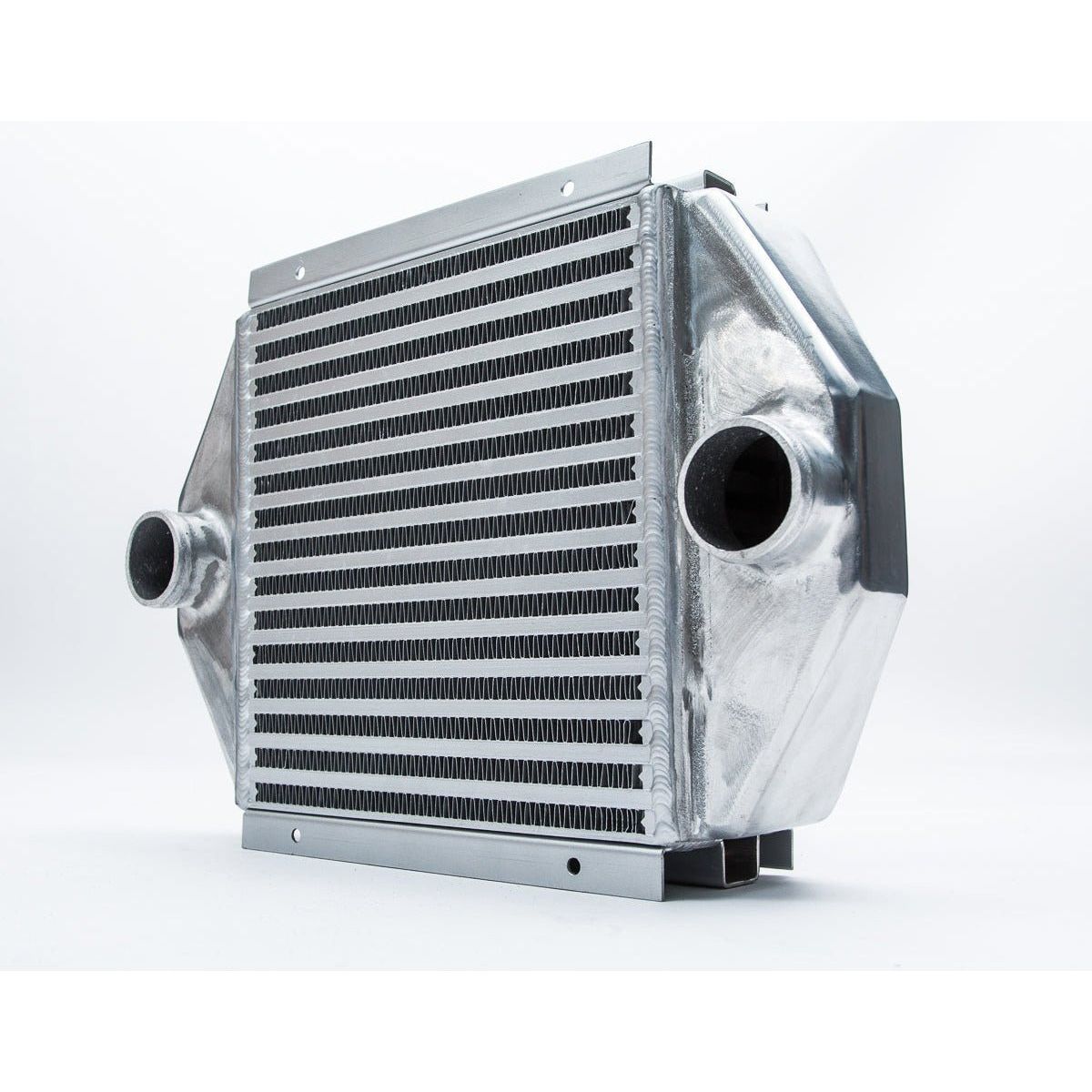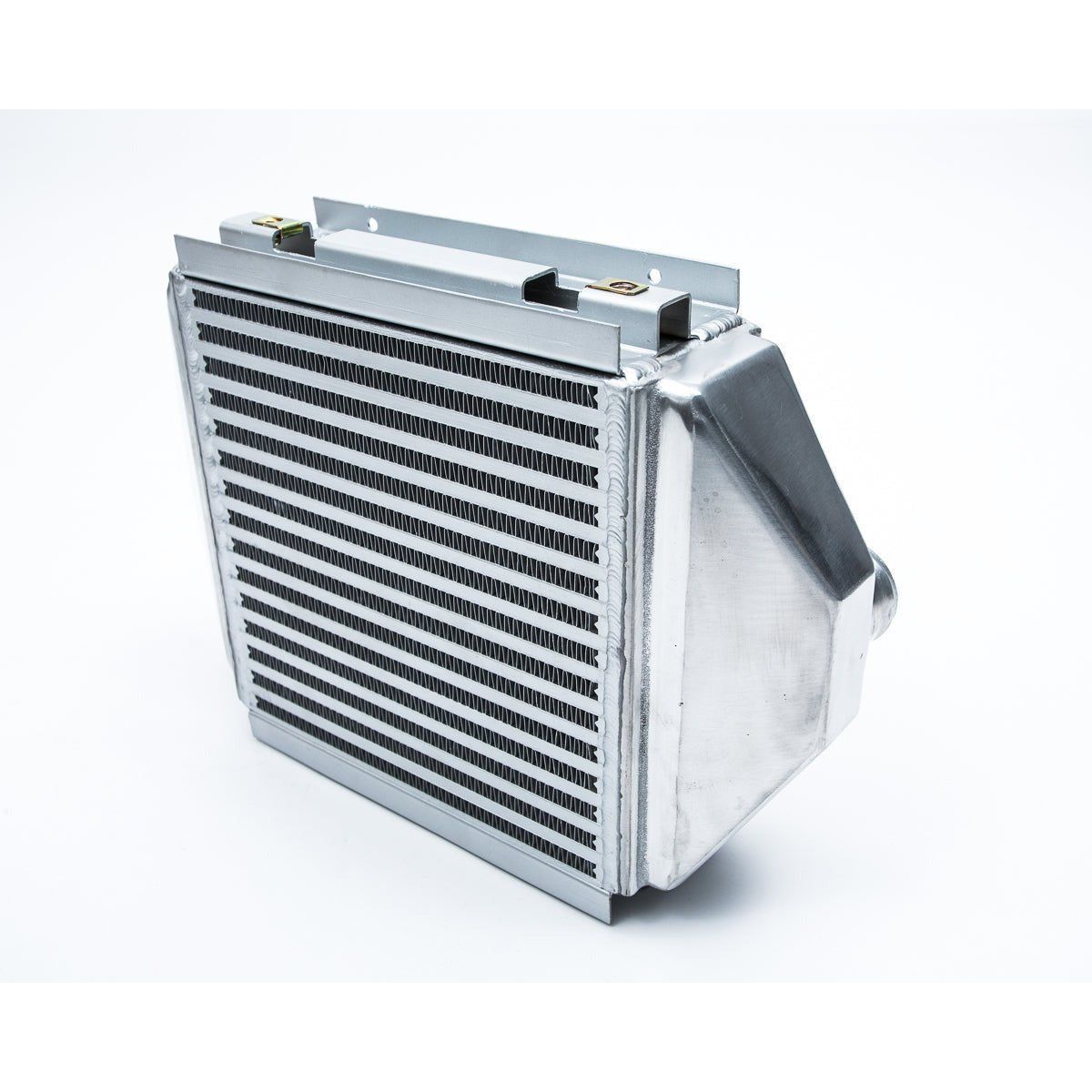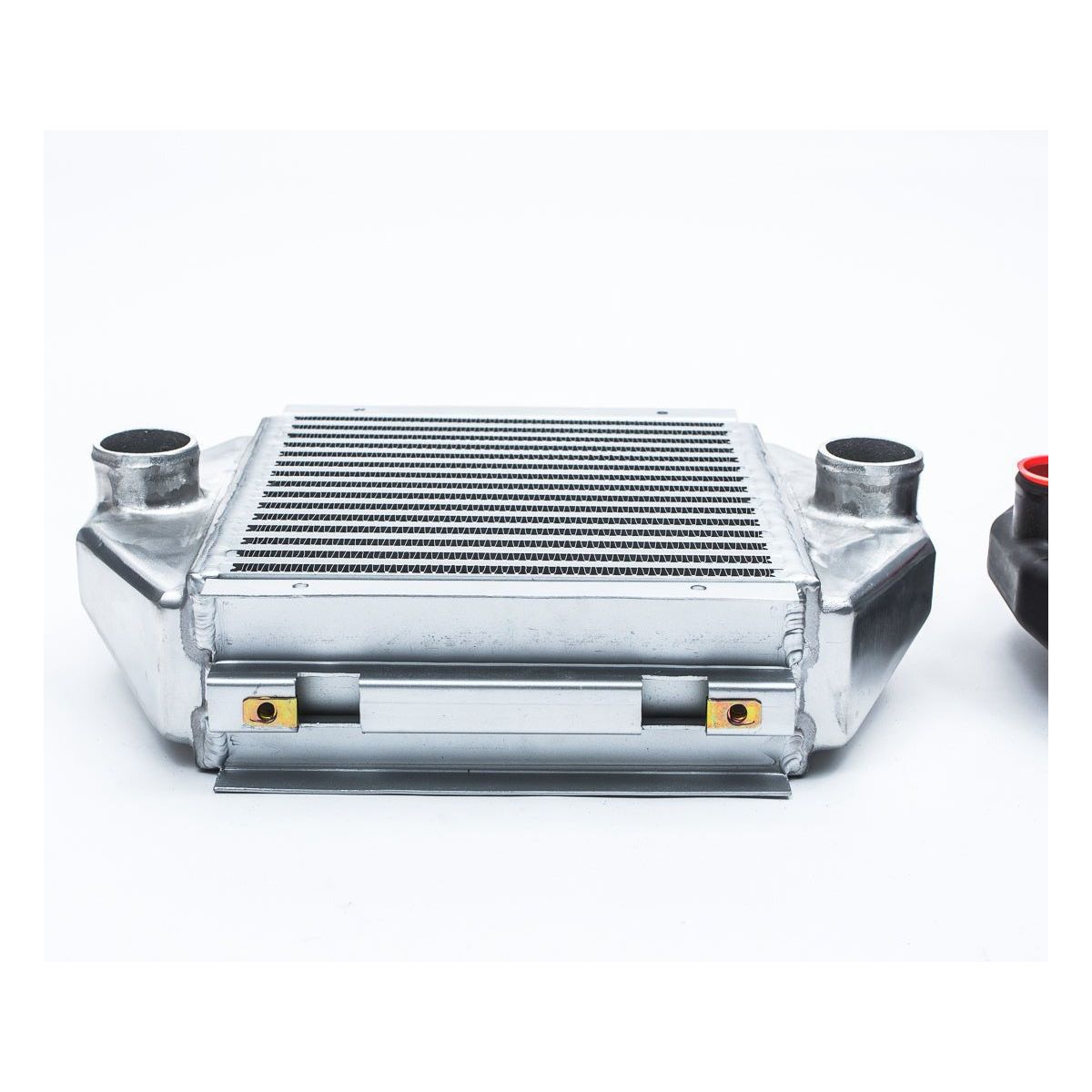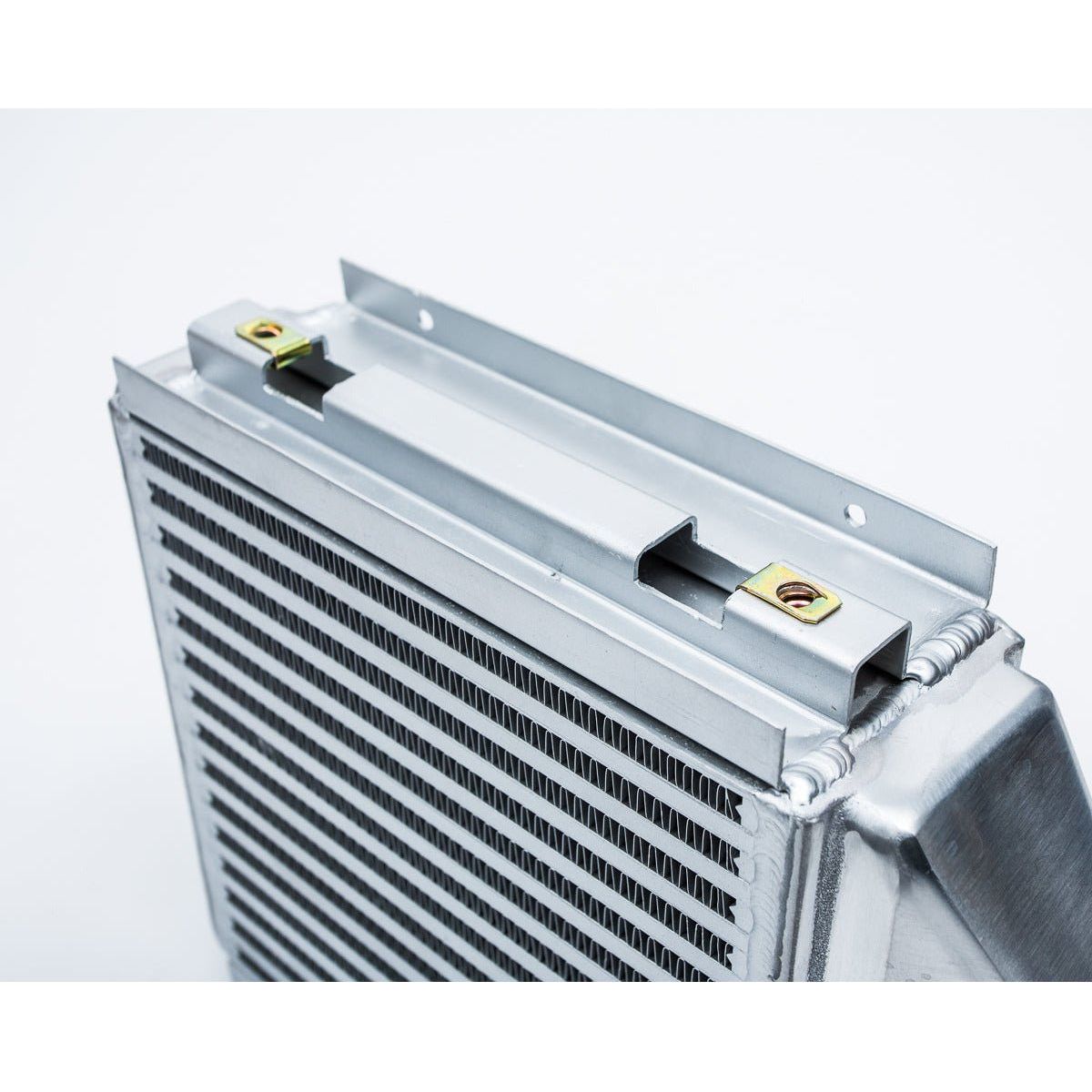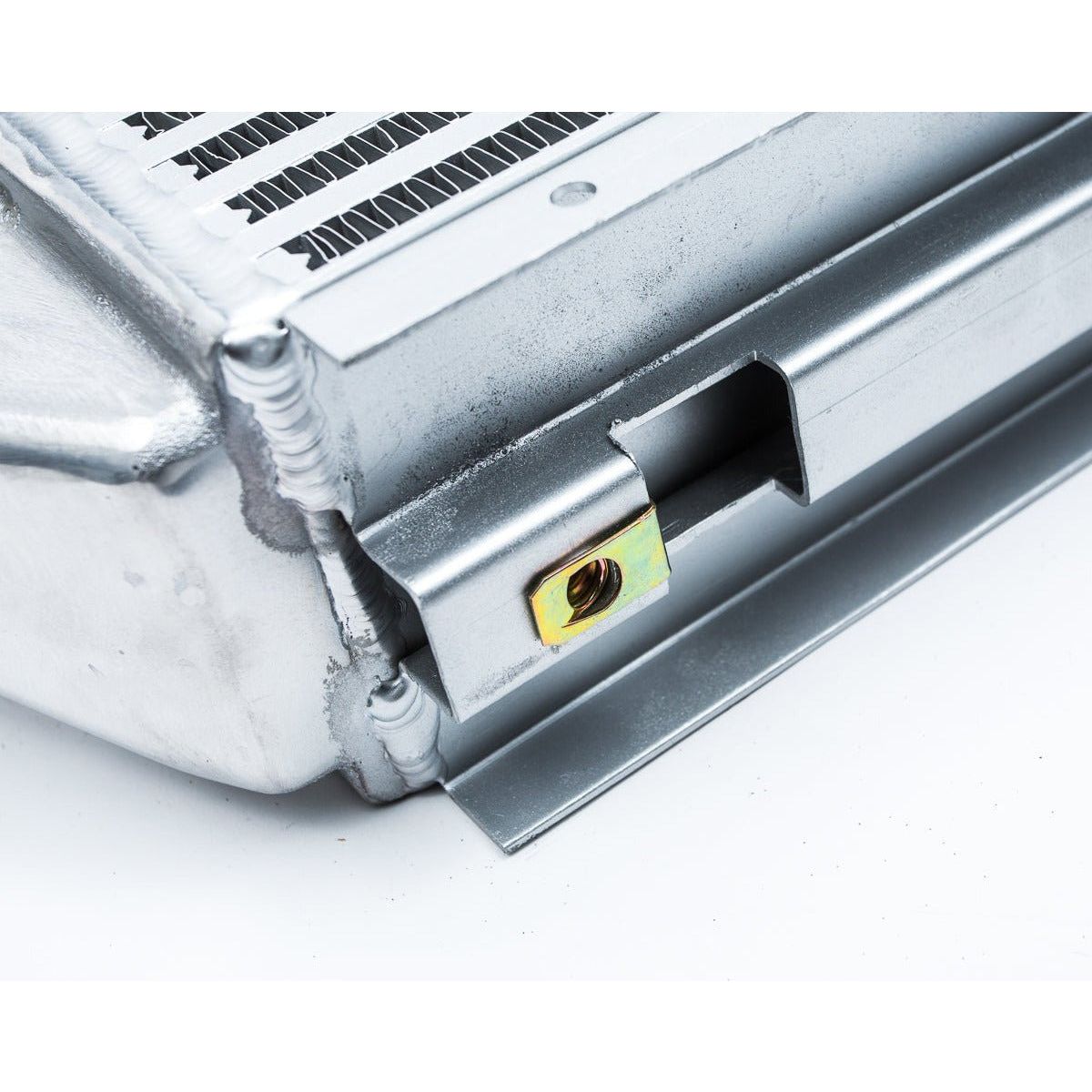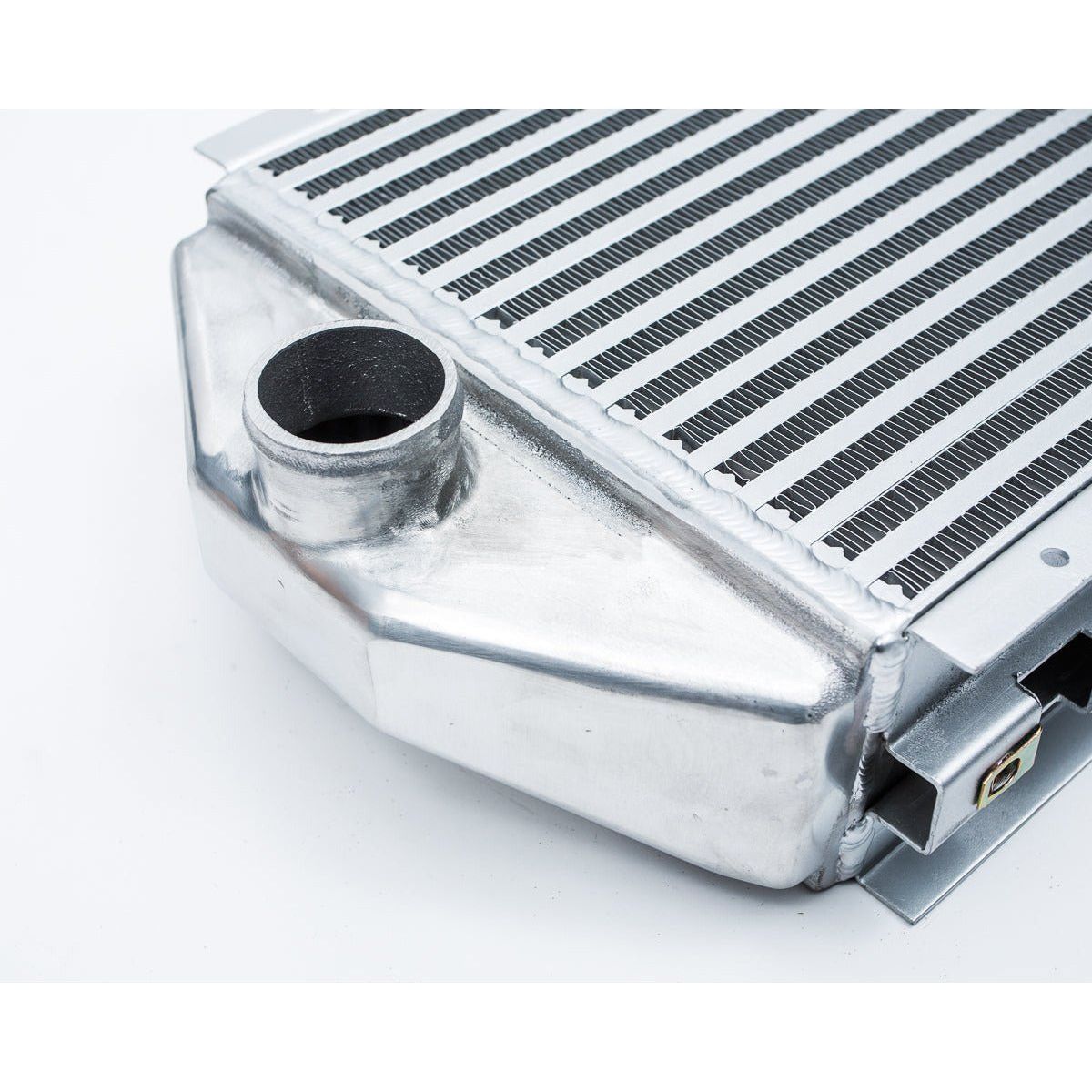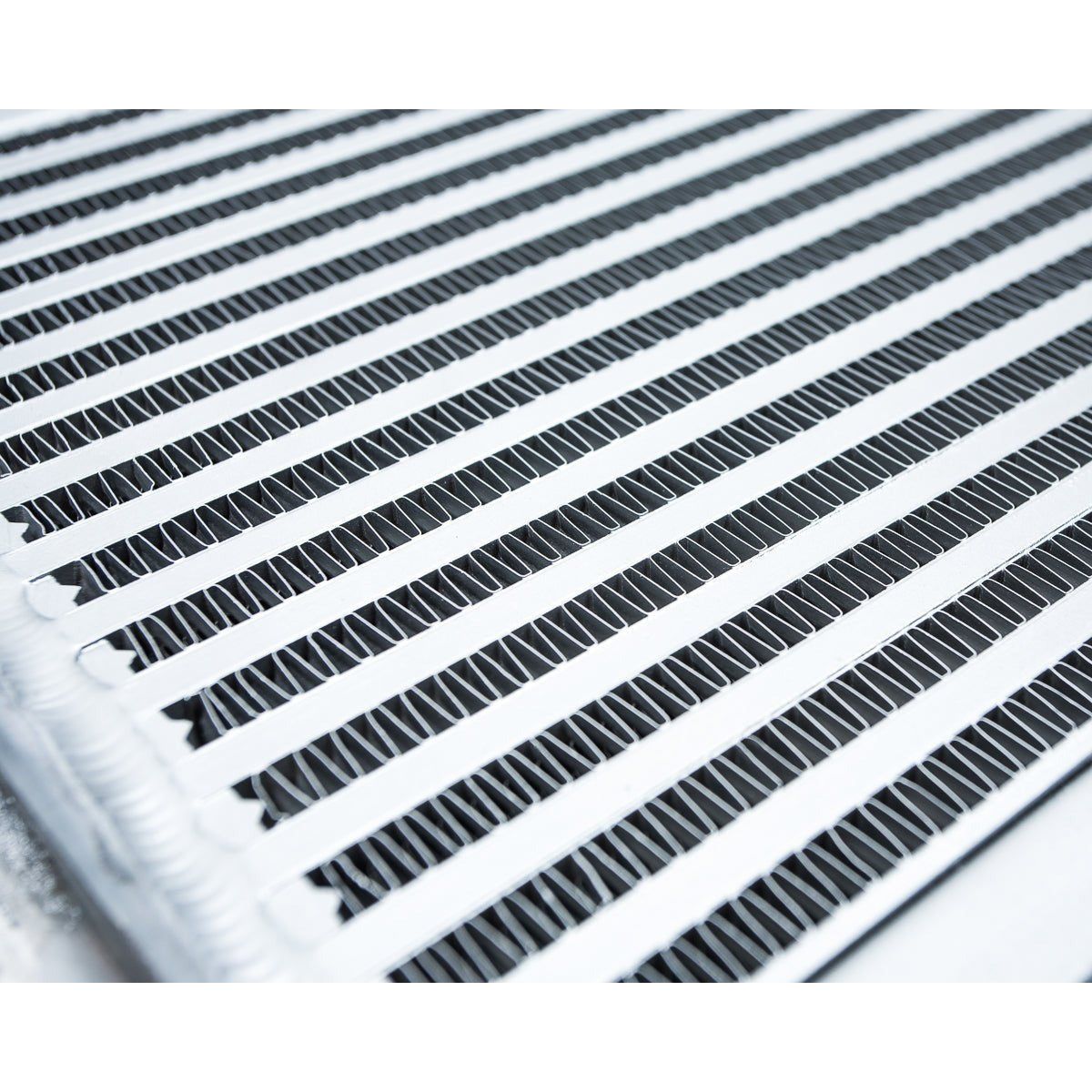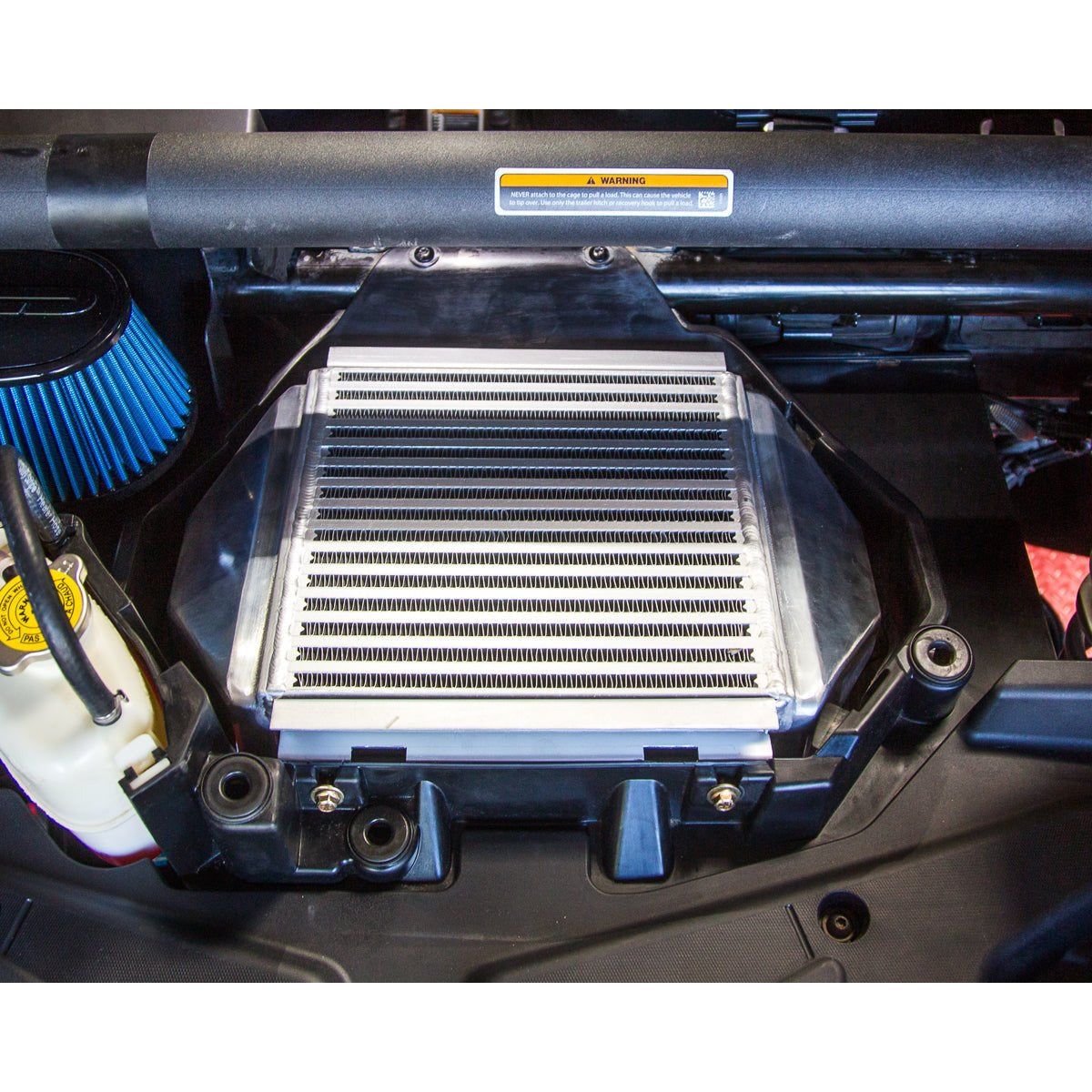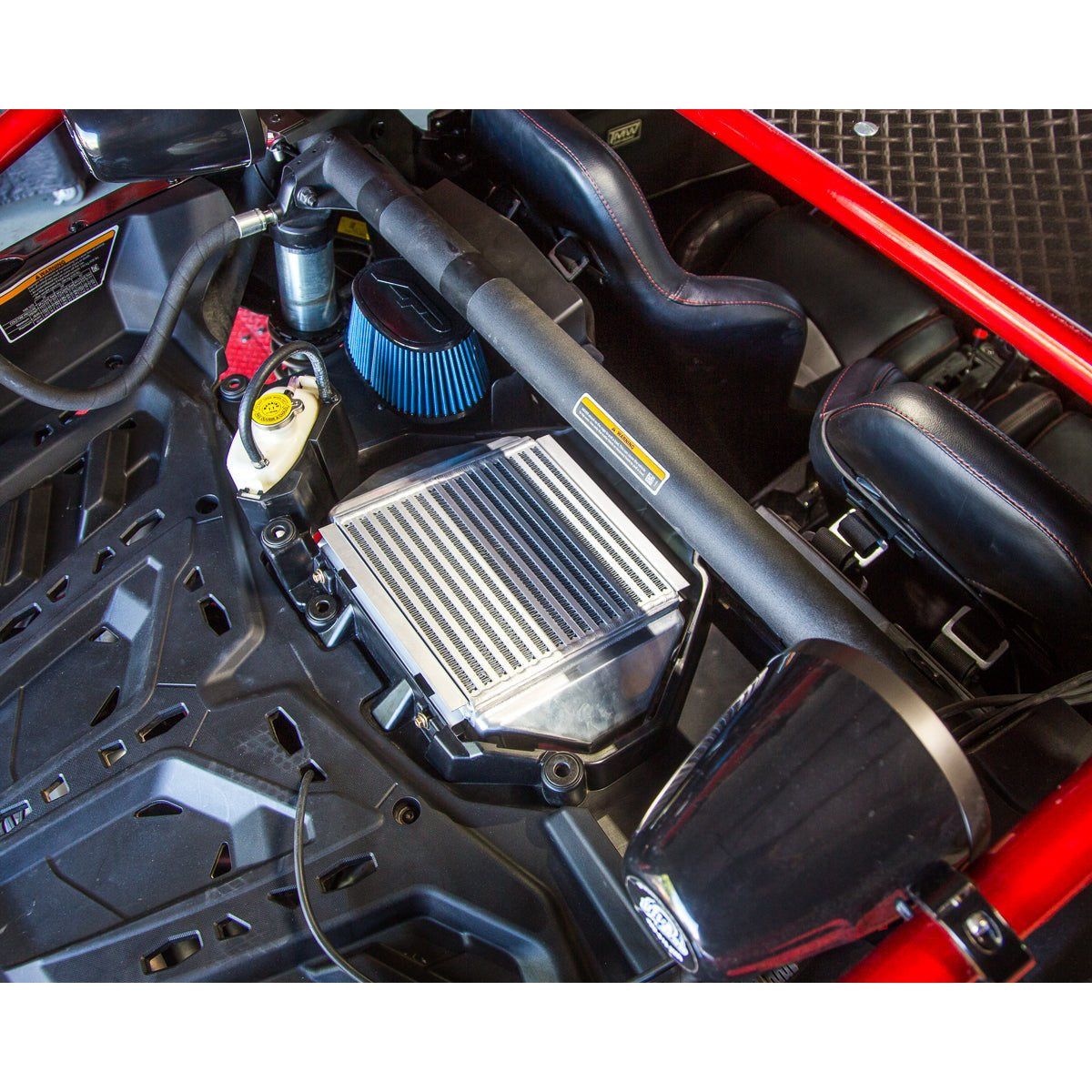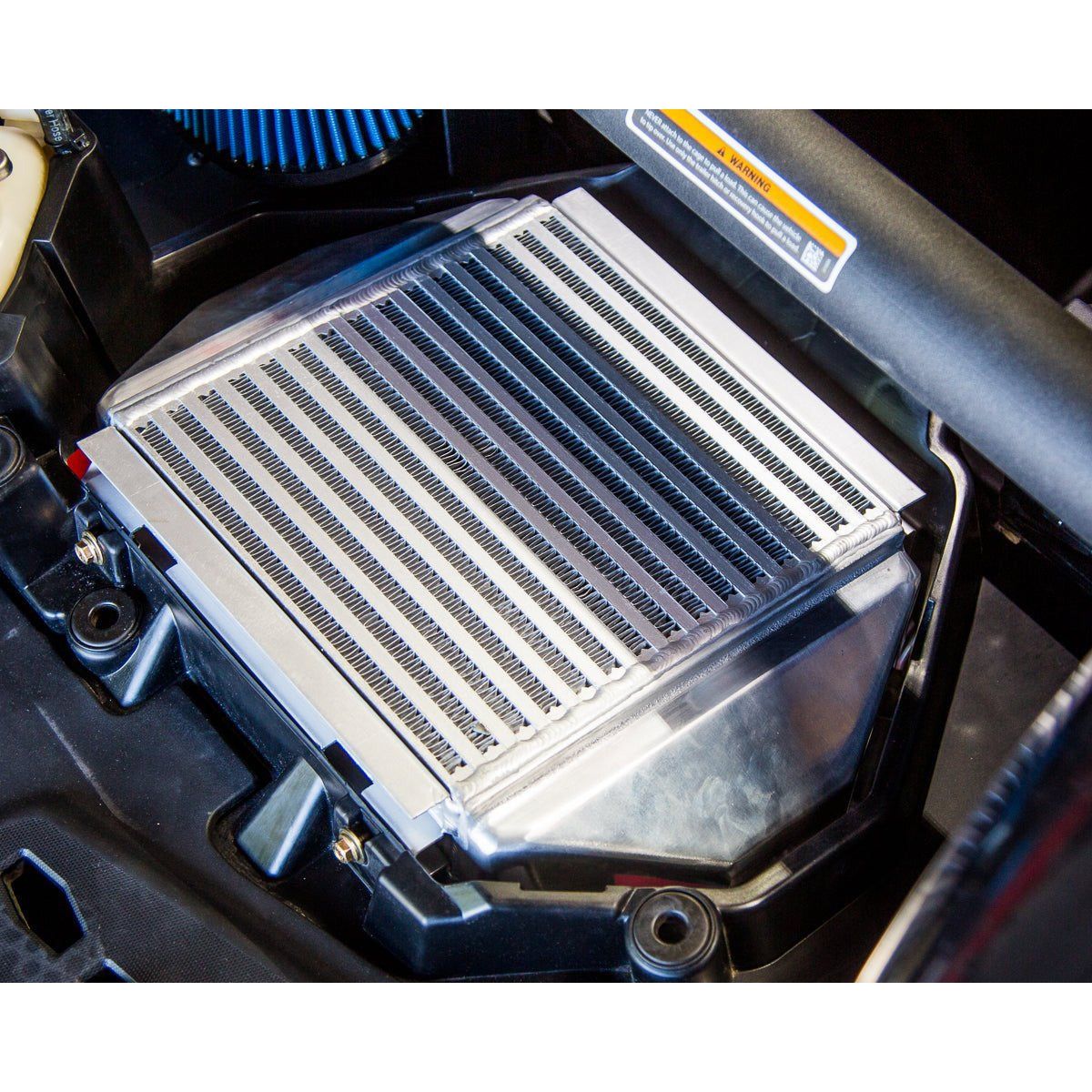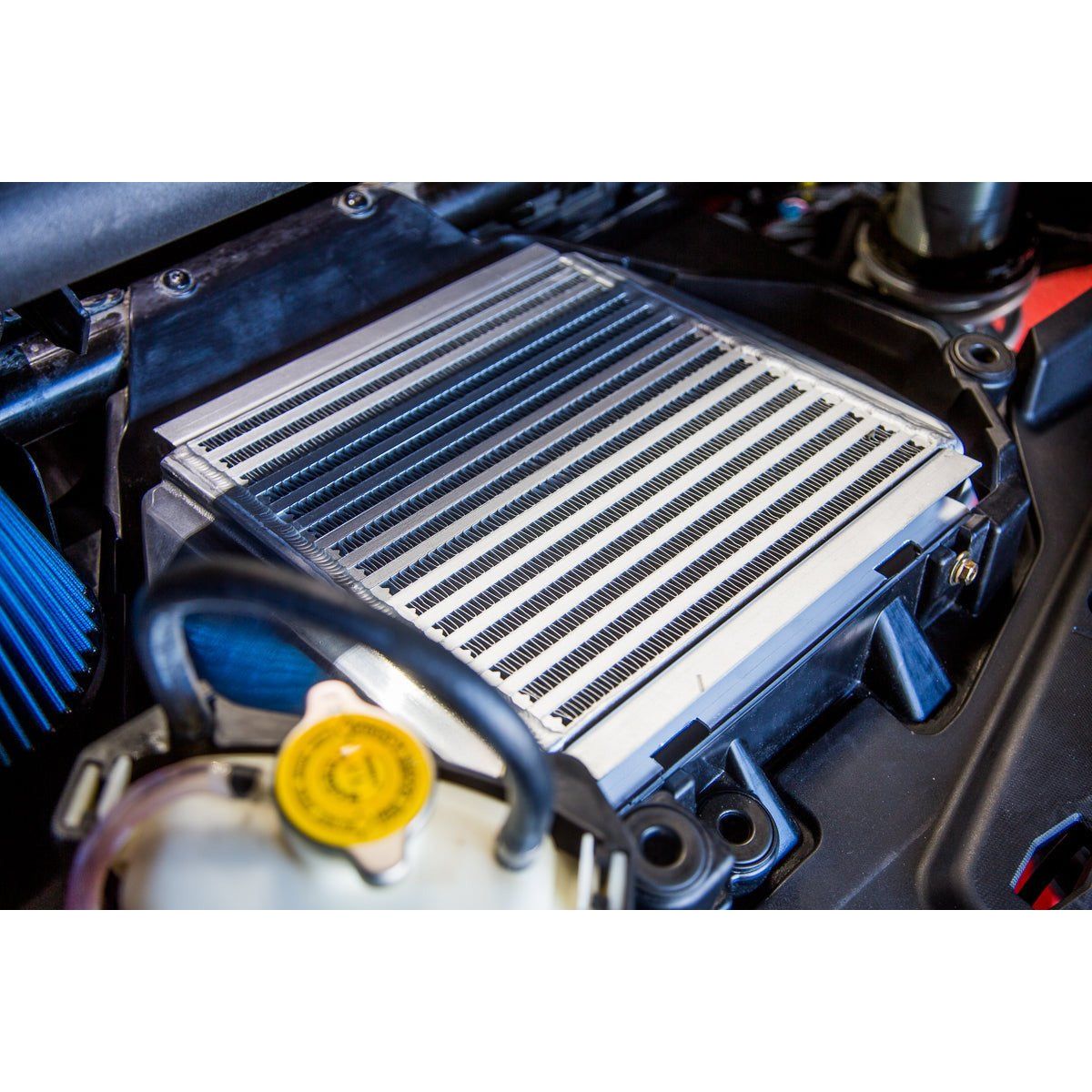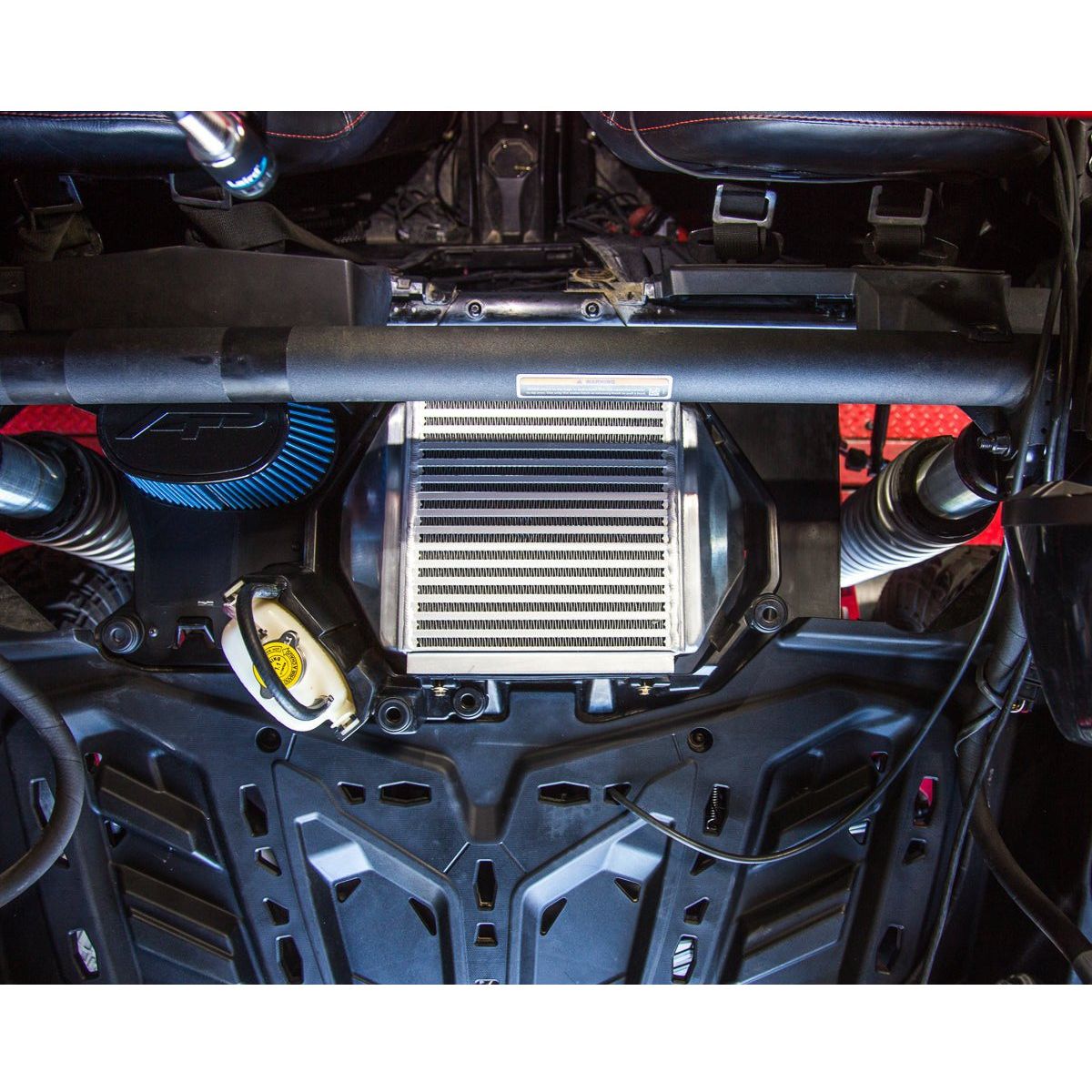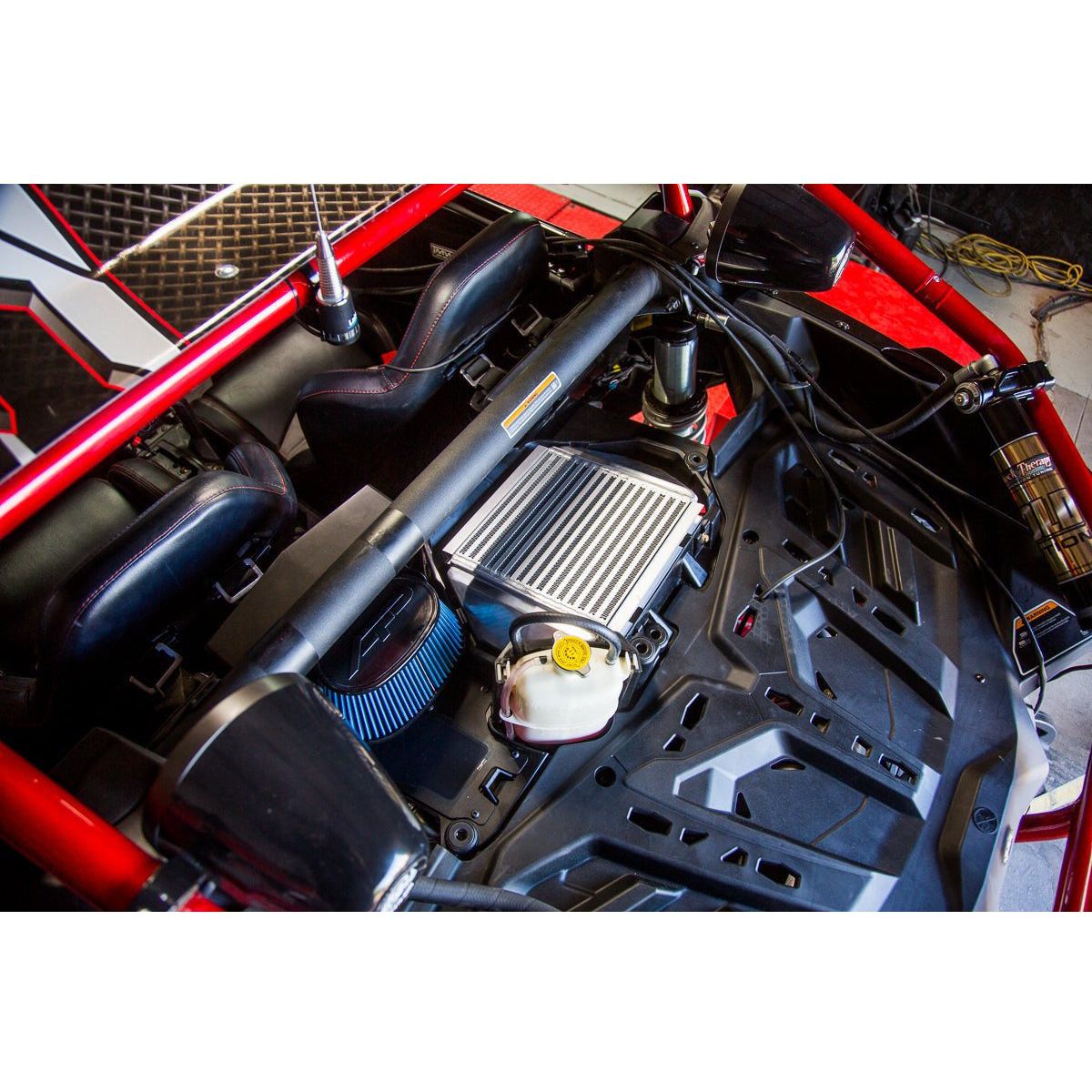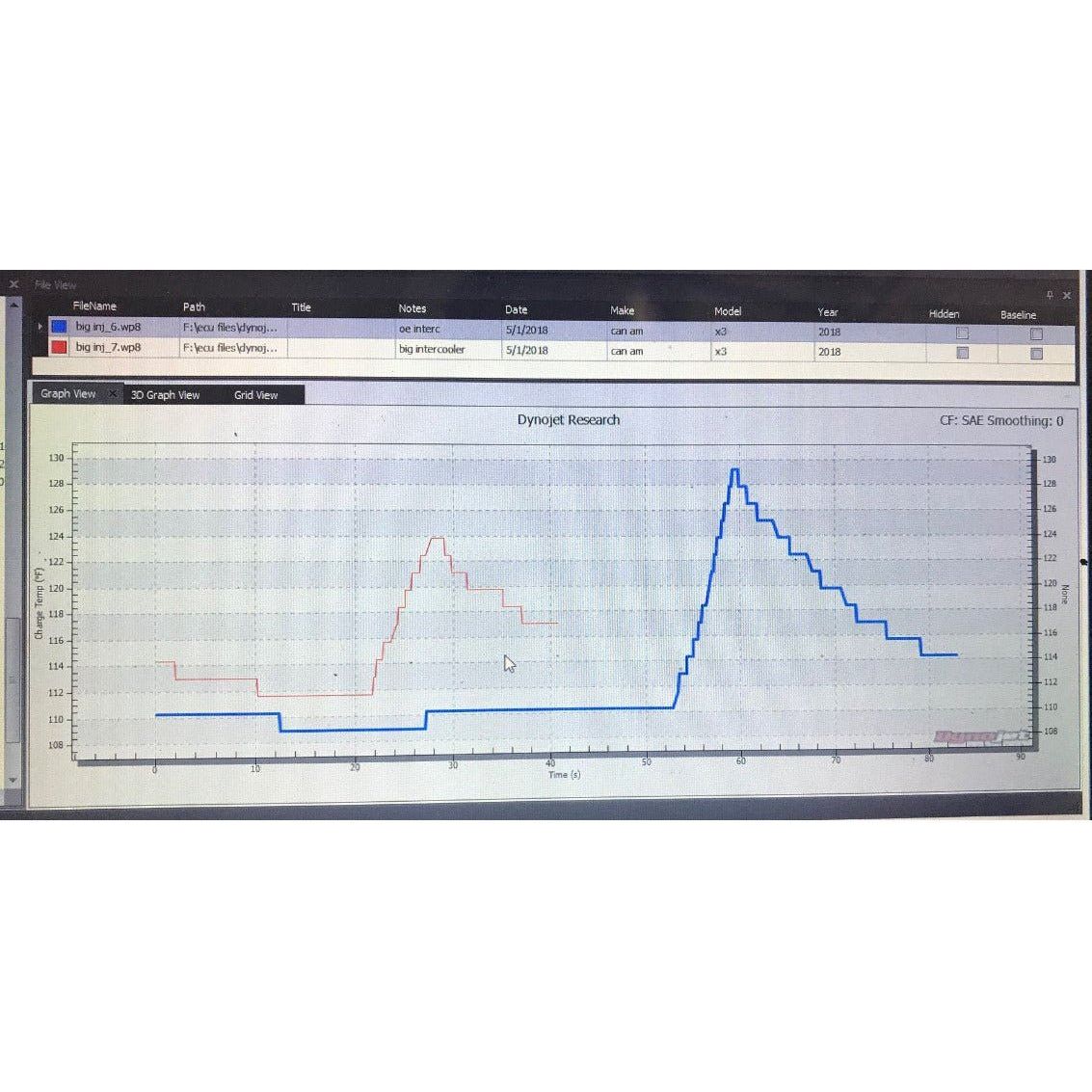 Can Am X3 (2017-2019) Intercooler Upgrade
An upgraded intercooler can greatly improve the performance of your Can-Am X3.  Whether you are running a stock tune or a high performance big injector power kit, the intercooler will help drop charge air temperatures to keep the air going into your engine cooler.  Cooler air is what every engine and turbocharger needs to performance at its highest level.  The factory intercooler is very prone to heat soak with its location.  This is why Can-Am has mounted a large fan to the bottom to help draw air through.  When charge temperatures increase this robs you of substantial horsepower. 
The Agency Power intercooler upgrade for the Can-Am X3 is designed to improve this issue.  For those that run their X3 hard, this is a must have upgrade.  Designed as a direct replacement for the factory intercooler, it still utilizes the OEM fan and intercooler duct cover.  It also works with the factory intercooler hoses or Agency Power blow off valve hose.  With larger end tanks, the bar and plate core is 1.50 inches thicker than stock. 
To prove its function, we tested the intercooler back to back with a stock intercooler on a modified Can-Am X3. With the only variable being the intercooler, our testing scenario was to do full pulls on the dyno 5 times in a row and on the 6th run, data log the charge air temperatures.  First we did the stock intercooler, then followed up with the Agency Power intercooler after a short break.  From the graph, you can see how red line (Agency Power Intercooler) only spikes to 124F.  The OEM intercooler spikes to nearly 130F.  This is almost a 5% difference in temperature. 
The advantages of the intercooler were also seen when we tried to increase boost pressure on a big injector tune to 19psi.  With the stock intercooler, the knock sensors were not happy.  However once the intercooler was installed, the cooler charge temperatures allowed us to maximize performance for both a 91 and 100 octane tune at higher boost levels.    
Besides being a direct replacement for the Can-Am X3 DS and RS, this intercooler can also be used on the 120HP Turbo with factory Can-Am turbo hoses and Vivid Racing Upgraded Fan Kit.
Features:
Polished Intercooler with Cast End Tanks
Works with factory fan and hoses
5% improvement over stock
Great for Stock or High Powered Cars
VEHICLE FITMENT
Can Am Maverick X3 (2017-2019) (All Models)
INSTALLATION
VIDEOS