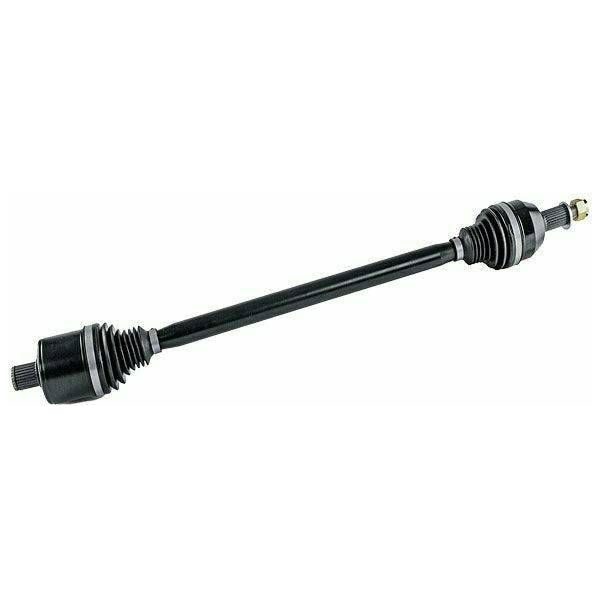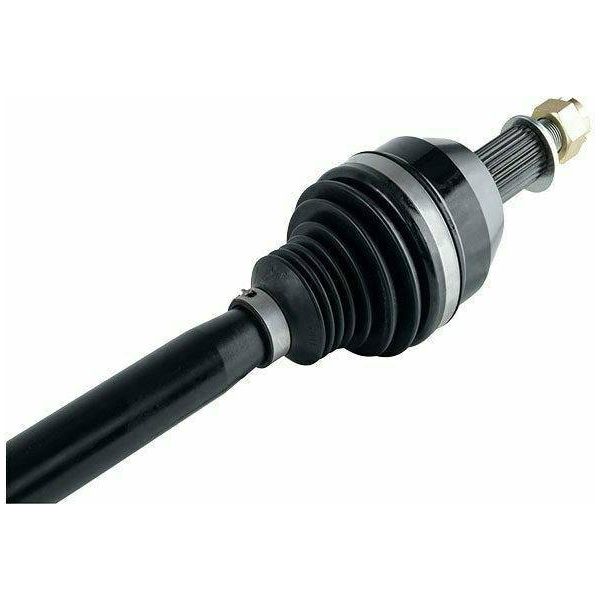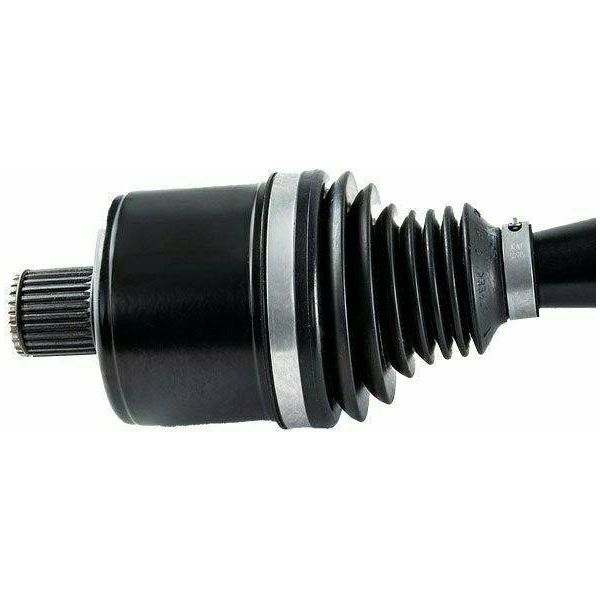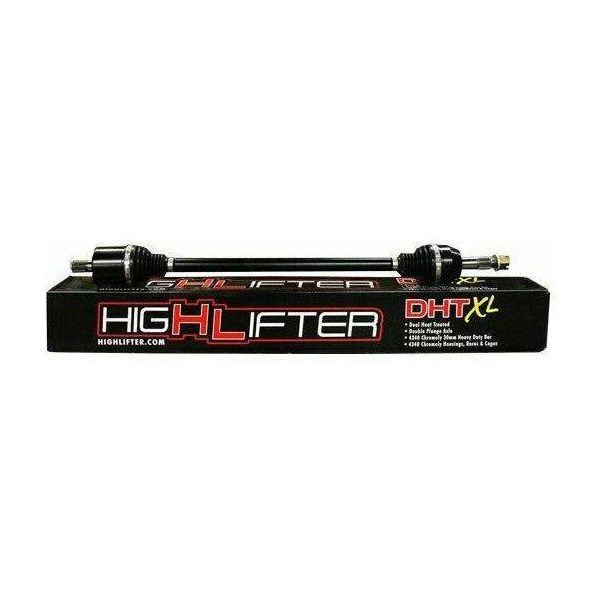 Can Am Defender Front Left Outlaw DHT XL Axle
High Lifter has added a new tough axle to it's Outlaw line. The new Outlaw DHT XL is a dual heat treated double plunging axle that is designed specifically for High Lifter Big Lifts. A bike with a Big Lift, requires an axle that can stand the extreme riding of those who dare to max out their unit with a High Lifter Big Lift.
OUTLAW DHT XL AXLES DESIGNED SPECIFICALLY FOR HIGH LIFTER BIG LIFTS.

Features:
Dual heat treatments on the housings to improve toughness against shock loads without compromising bearing surfaces and long term life

Oversized CV joint housings to increase strength

Housings Races, Cages and Heavy Duty Bars made from 4340 Chromoly steel

Puncture-resistant boots which are durable in high and low temperature climates

Molybdenum, anti-oxidation, and rustproof high-performance grease

Double plunged XL axles have 30mm diameter bars

VEHICLE FITMENT
2016 Can-Am Defender HD8

2016 Can-Am Defender HD10

2016 Can-Am Defender HD8 DPS

2016 Can-Am Defender HD10 DPS

2016 Can-Am Defender HD8 XT

2016 Can-Am Defender HD10 XT

2017 Can-Am Defender HD10

2017 Can-Am Defender HD10 DPS

2017 Can-Am Defender HD10 XT

2017 Can-Am Defender HD8 BASE

2017 Can-Am Defender HD8

2017 Can-Am Defender HD8 DPS

2017 Can-Am Defender HD8 XT

2017 Can-Am Defender MAX HD10 DPS

2017 Can-Am Defender MAX HD10 XT

2017 Can-Am Defender MAX HD8 DPS

2017 Can-Am Defender MAX HD8 XT

2018 Can-Am Defender HD10

2018 Can-Am Defender HD10 DPS

2018 Can-Am Defender HD10 XT

2018 Can-Am Defender HD10 CAB XT

2018 Can-Am Defender HD8

2018 Can-Am Defender HD8 DPS

2018 Can-Am Defender HD8 XT

2018 Can-Am Defender HD8 CAB XT

2018 Can-Am Defender MAX HD10 DPS

2018 Can-Am Defender MAX HD10 XT

2018 Can-Am Defender MAX HD10 CAB XT

2018 Can-Am Defender MAX HD8 DPS

2018 Can-Am Defender MAX HD8 XT

2018 Can-Am Defender MAX HD8

2018 Can-Am Defender Lone Star MAX

2019 Can-Am Defender HD10 DPS

2019 Can-Am Defender HD10 XT

2019 Can-Am Defender HD10 CAB

2019 Can-Am Defender HD8

2019 Can-Am Defender HD8 DPS

2019 Can-Am Defender HD8 XT

2019 Can-Am Defender HD8 CAB

2019 Can-Am Defender MAX HD10 DPS

2019 Can-Am Defender MAX HD10 XT

2019 Can-Am Defender MAX HD10 Lone Star

2019 Can-Am Defender MAX HD8 DPS

2019 Can-Am Defender MAX HD8 XT

2019 Can-Am Defender MAX HD8

2020 Can-Am Defender HD8

2020 Can-Am Defender HD8 DPS

2020 Can-Am Defender HD8 XT

2020 Can-Am Defender HD8 CAB XT

2020 Can-Am Defender MAX HD10 Lone Star

2020 Can-Am Defender MAX HD8 DPS

2020 Can-Am Defender MAX HD8 XT

2020 Can-Am Defender MAX HD8

2021 Can-Am Defender HD8

2021 Can-Am Defender HD8 DPS

2021 Can-Am Defender HD8 XT

2021 Can-Am Defender MAX HD10 Lone Star

2021 Can-Am Defender MAX HD8

2021 Can-Am Defender MAX HD8 DPS

2021 Can-Am Defender MAX HD8 XT