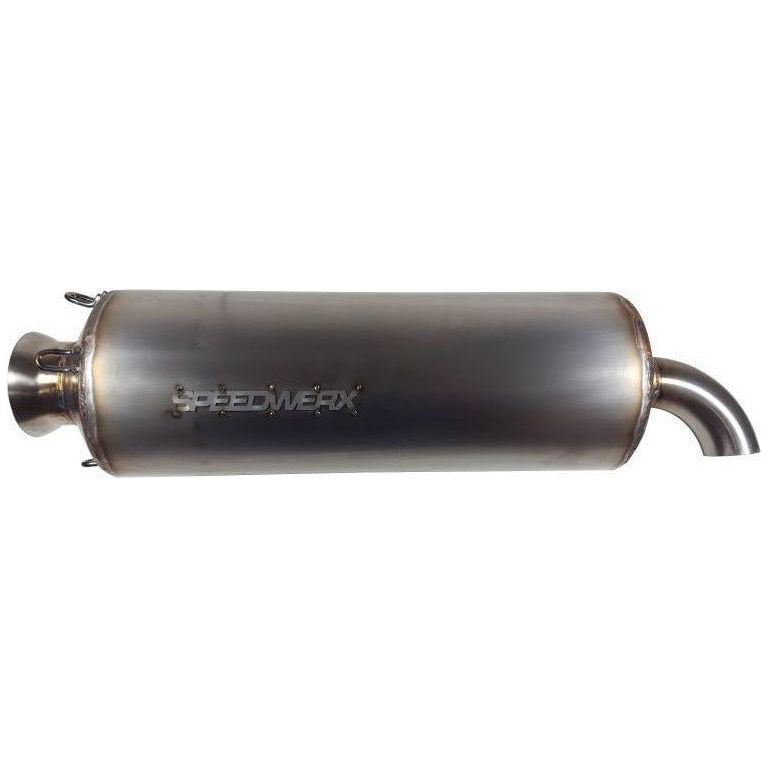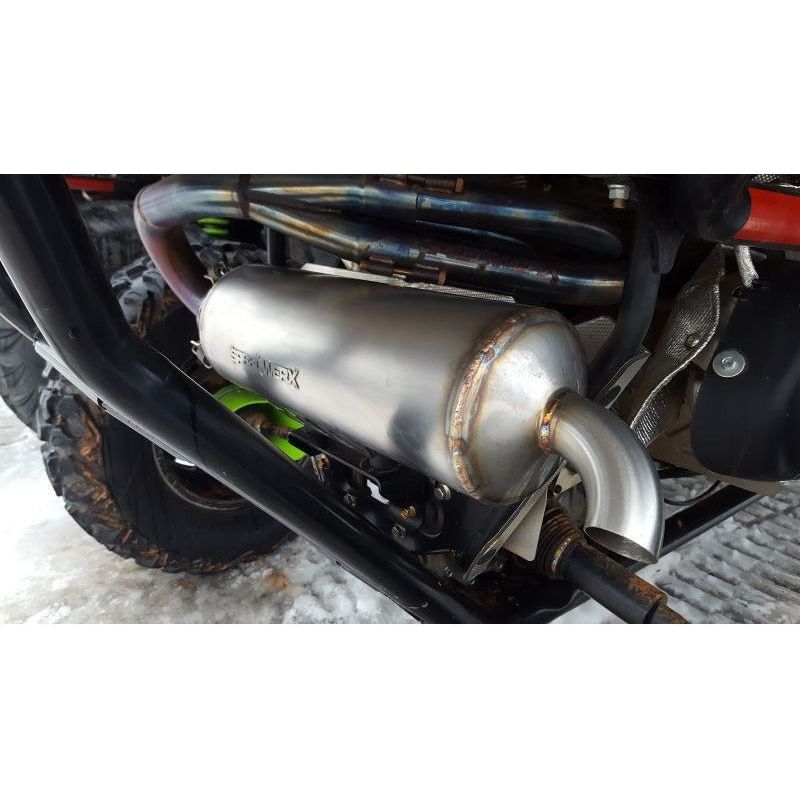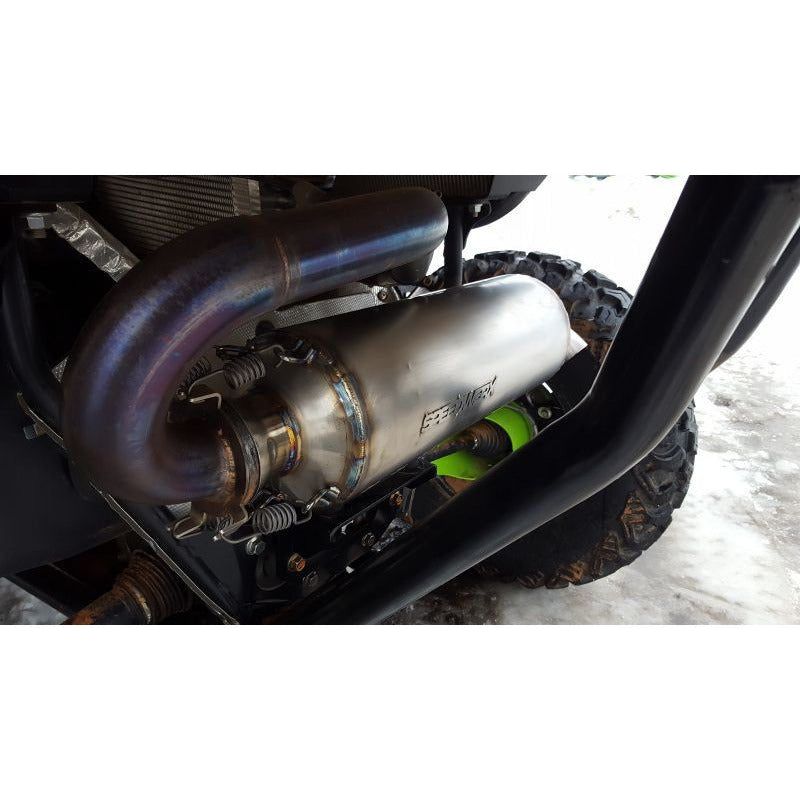 Arctic Cat Wildcat XX Q6 Series Slip On Exhaust
The Q6 Series Slip-On Exhaust is designed to increase power, add acceleration and throttle response, lose weight and be maintenance free all while being only slightly louder than stock. With this exhaust, you are also eliminating the catalytic converter that is inside the OEM muffler- that means more air flow for better performance, and less heat retention for cooler engine compartment temps. It has a different tone or pitch with only a few db increase over stock, so it's perfect for those looking for a better sounding exhaust with a more moderate sound level.

Features:
10.9 lb. weight savings
1 HP Gain No EFI changes required (Using a Power Commander or ECU remap will add a slight increase in power)
Full Stainless Steel Construction Stock-like Sound Levels
Built-in Spark Arrestor
No Internal Packing (Maintenance Free)
All Q6 mufflers now come standard with turndown outlets to clear accessory bumpers
Muffler Comparison:
Stock 97dB @4500 rpm - 112dB @9000rpm - 20.8lbs with heat shields 
   L2 106dB @4500 rpm - 114dB @9000 rpm - 6.2lbs installed = 14.6 lbs savings
  Q6 102dB @4500 rpm - 111dB @9000 rpm - 9.9lbs installed = 10.9 lbs savings
The difference in the dB readings at 4500 on the Stock and Q6 parts can be misleading as the sound of the Q6 is much more friendly and tolerable compared to stock. The Q6 also has a different tone compared to stock- the stock rattle / vibration sound is gone with the Q6- this does not show up on the decibel meter but anyone who is sensitive to this sound will notice the difference right away.
Check out our Stainless Steel Exhaust Header for even more power!

VEHICLE FITMENT
Arctic Cat Wildcat XX
VIDEOS