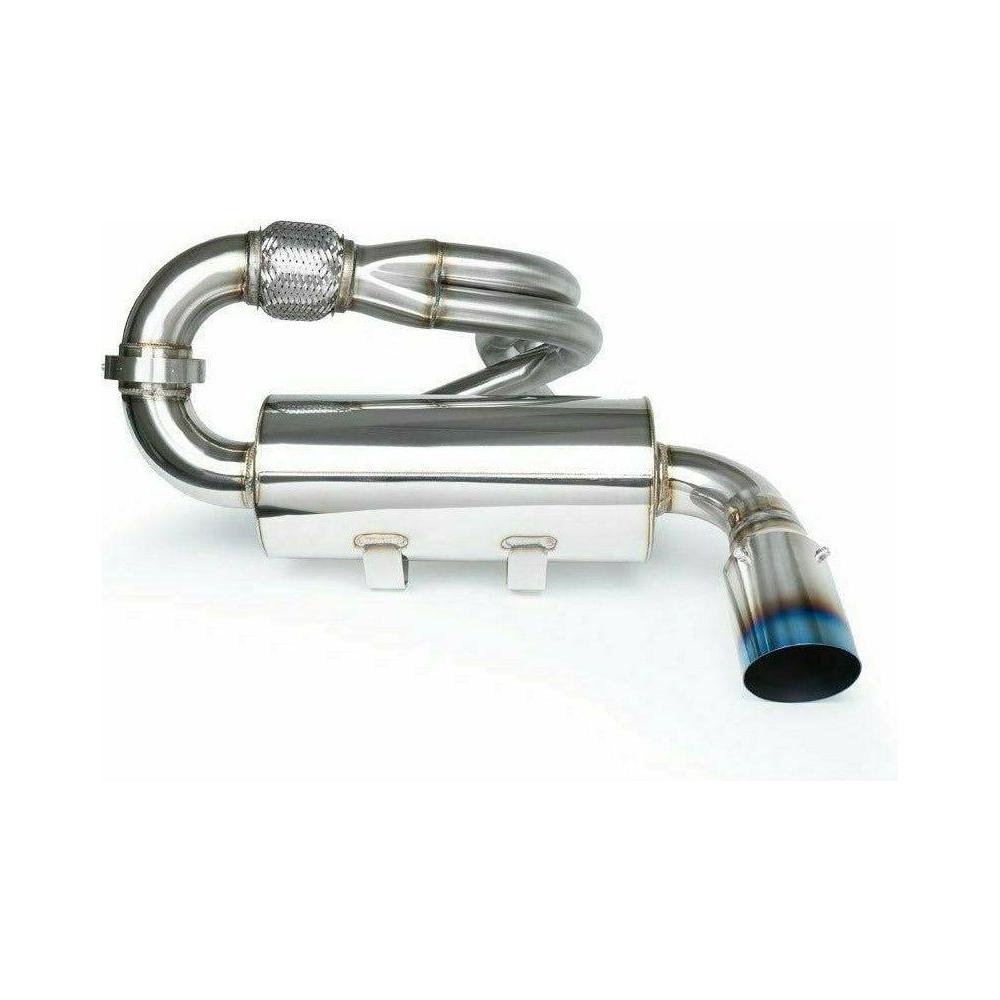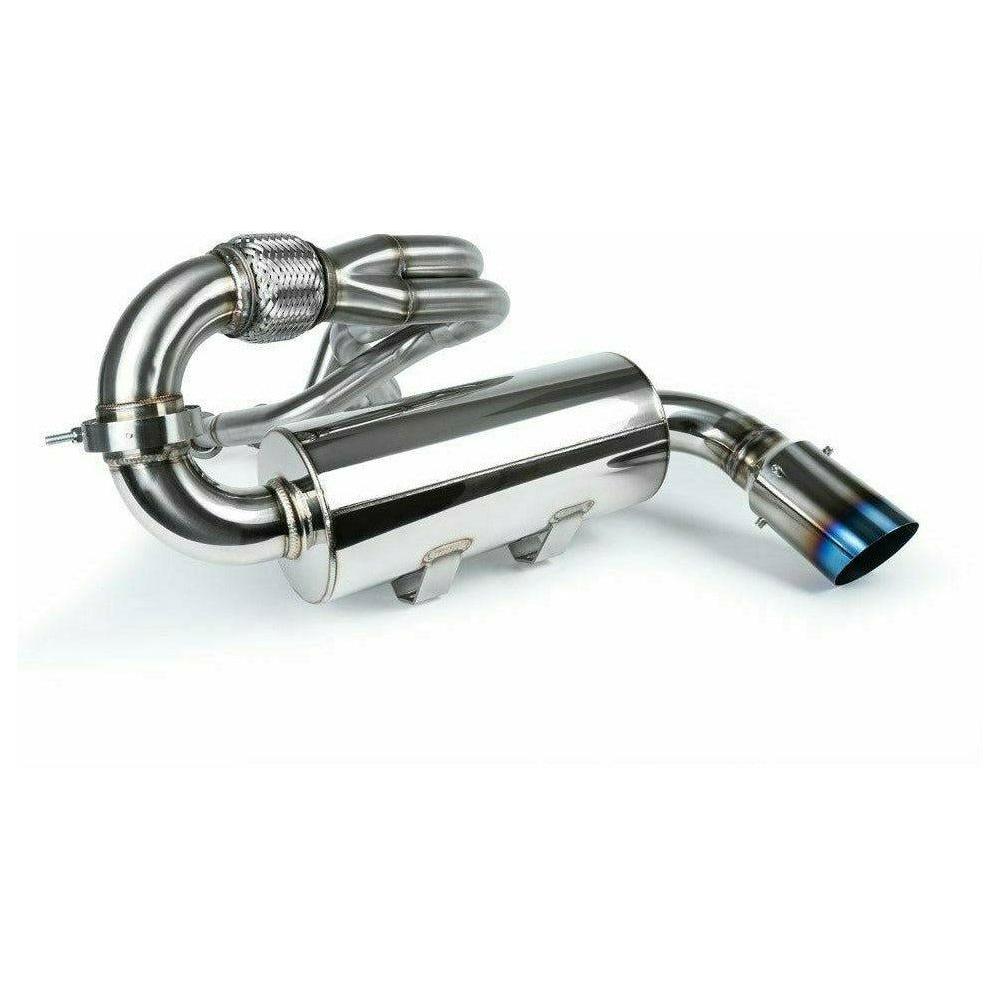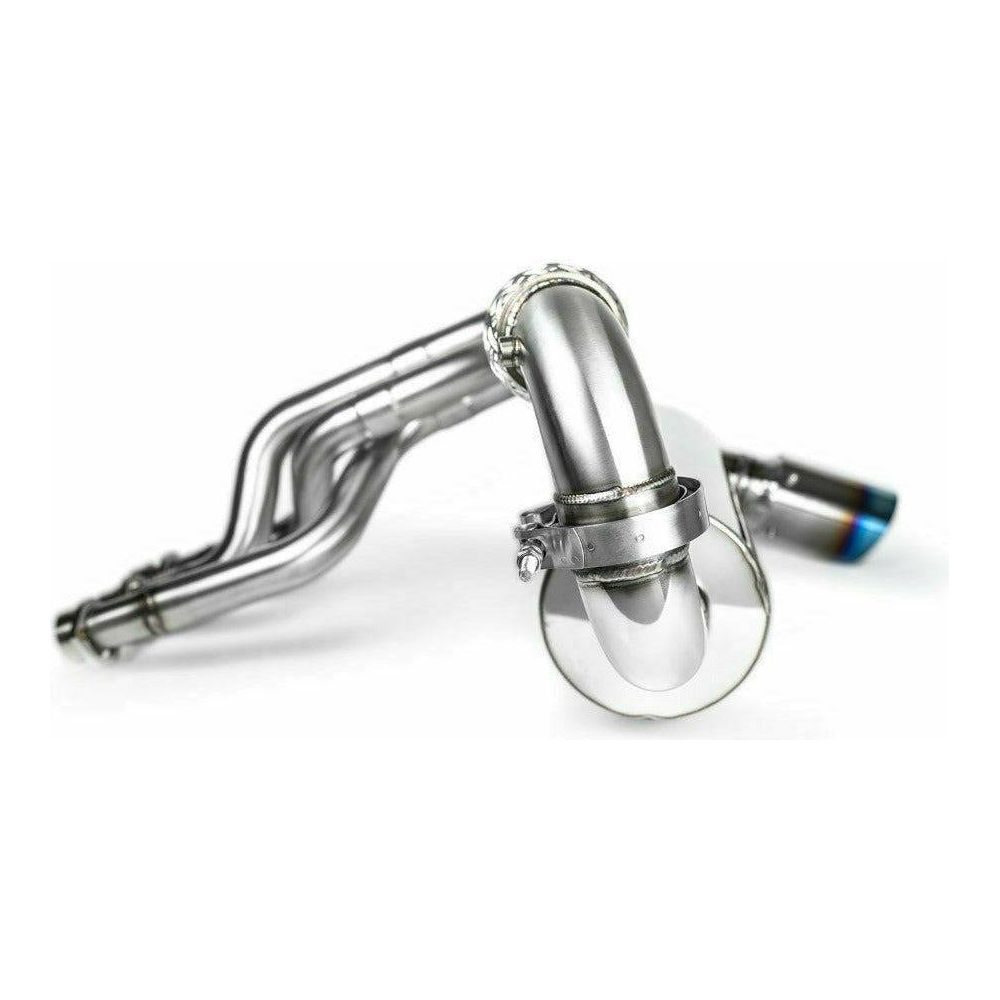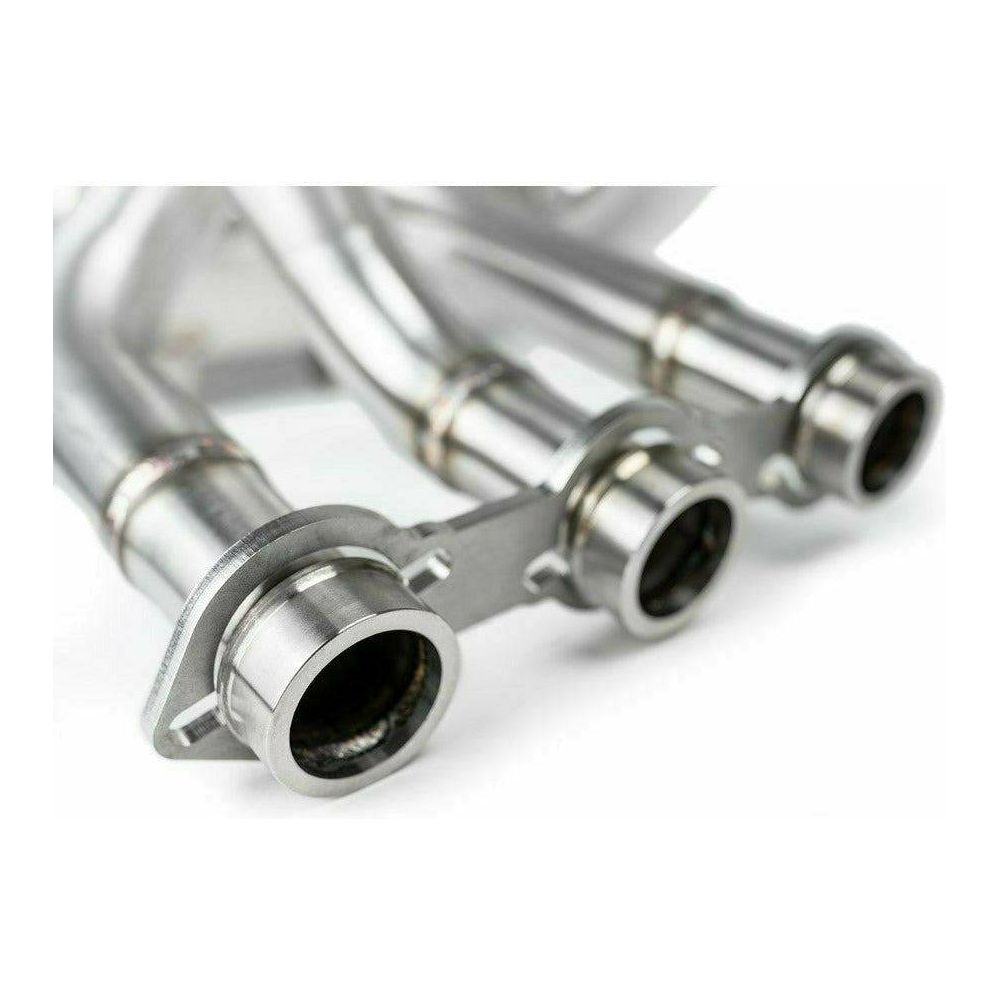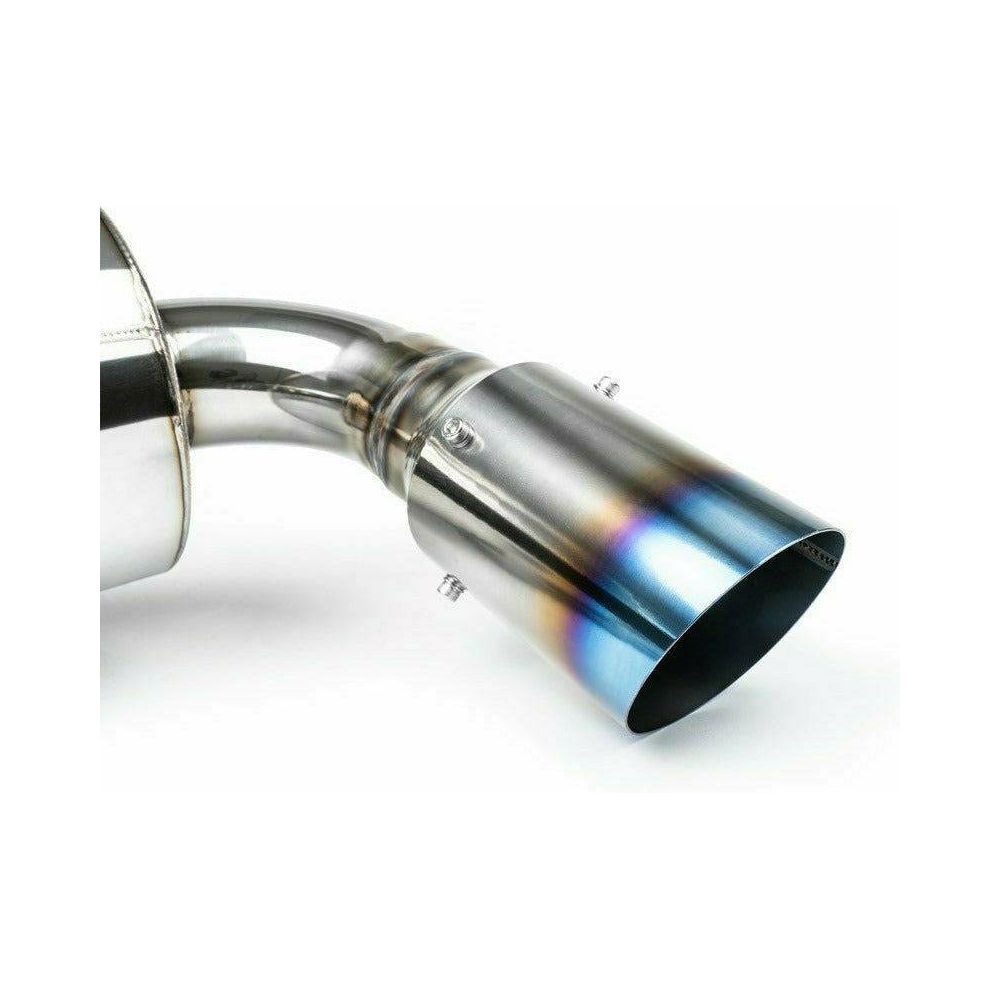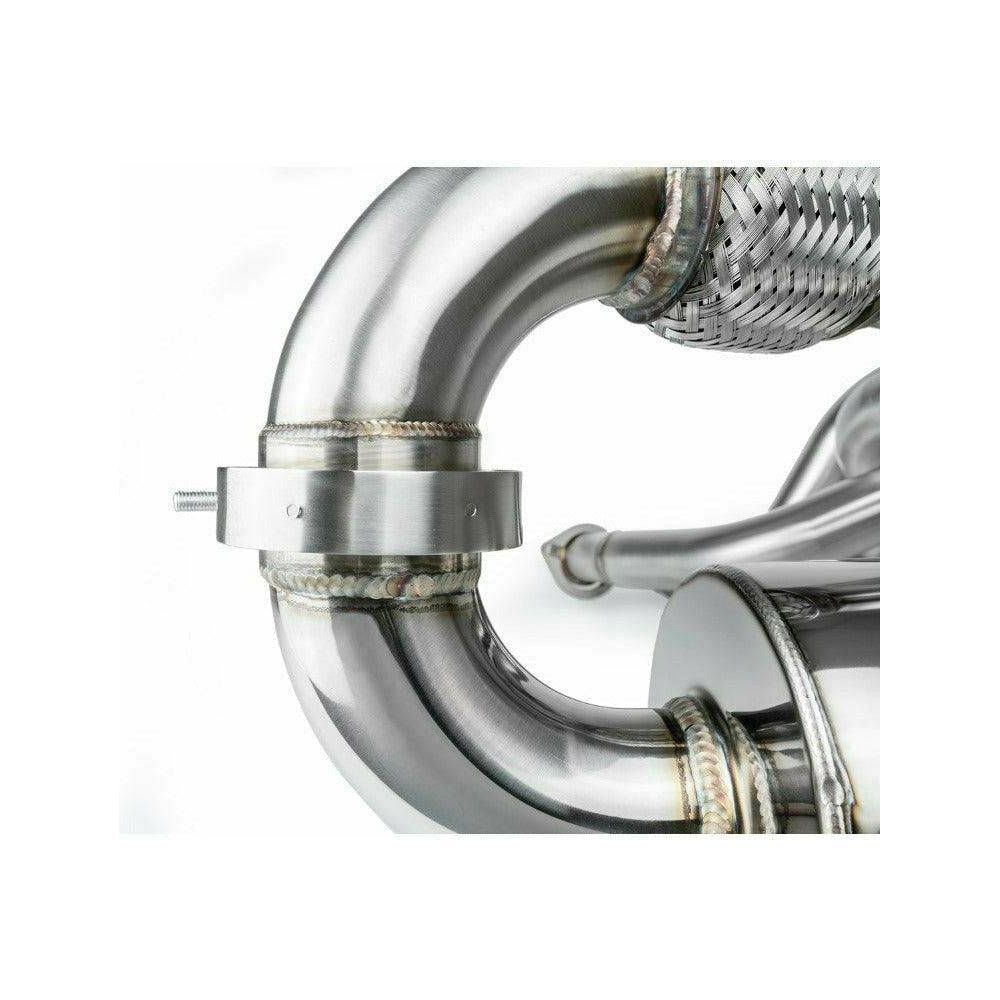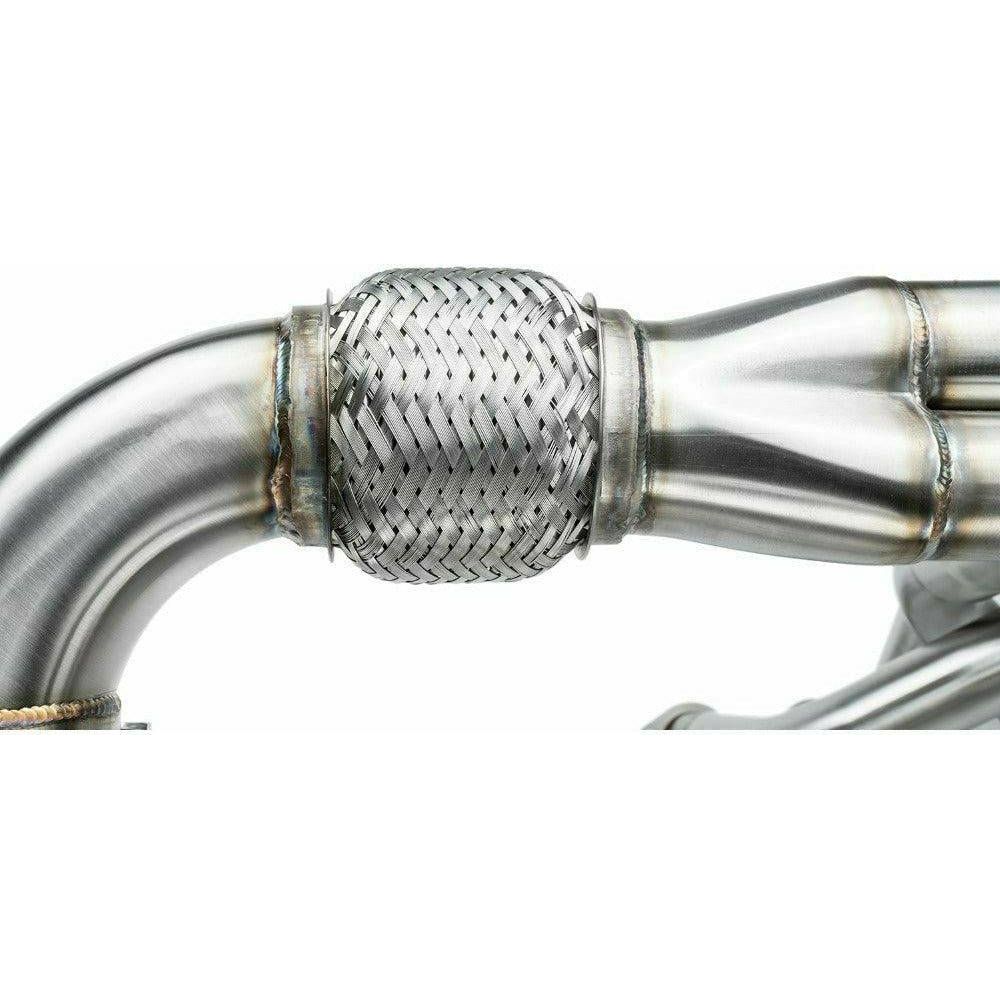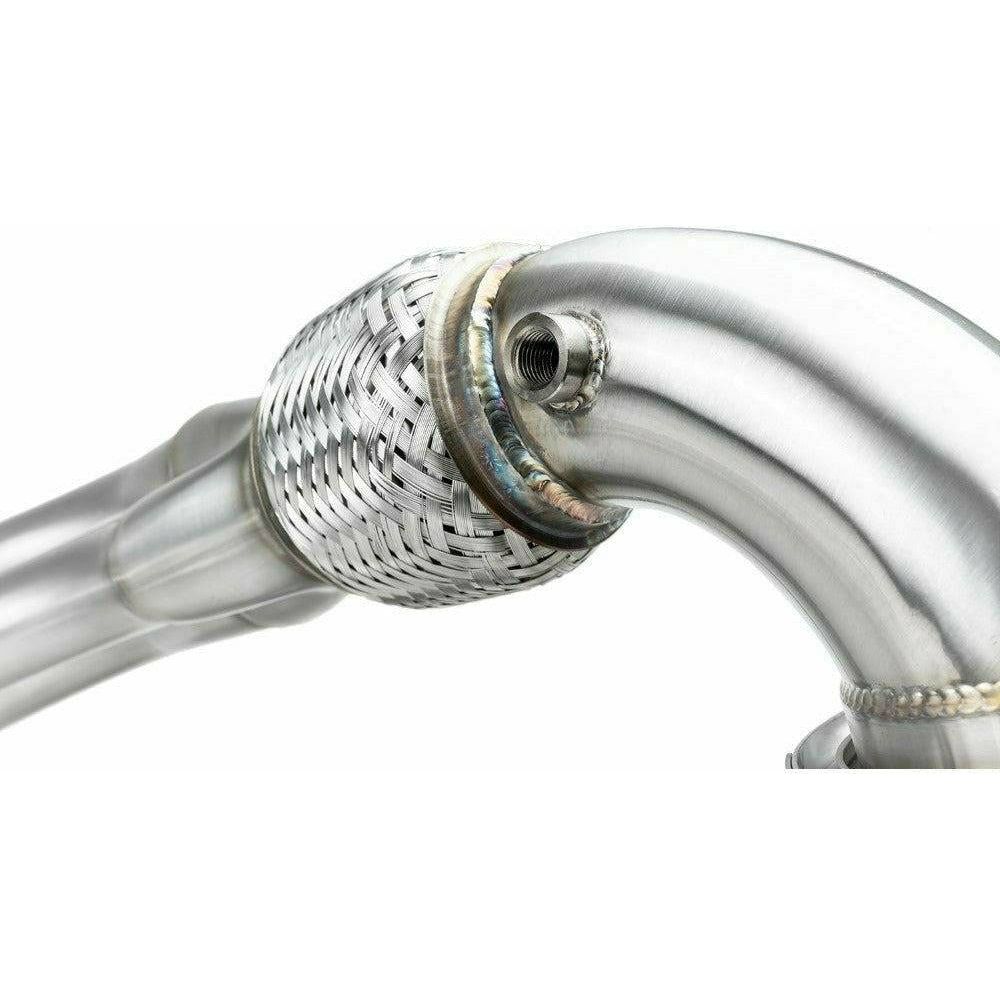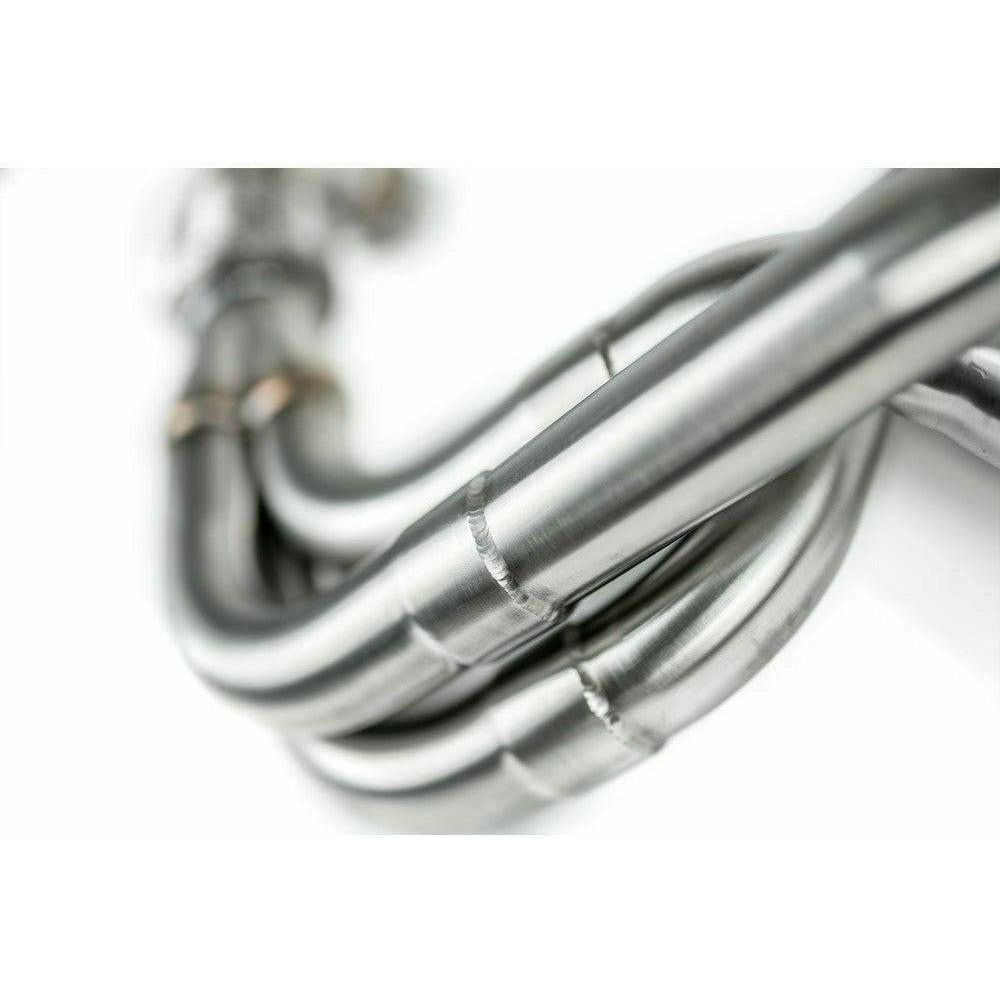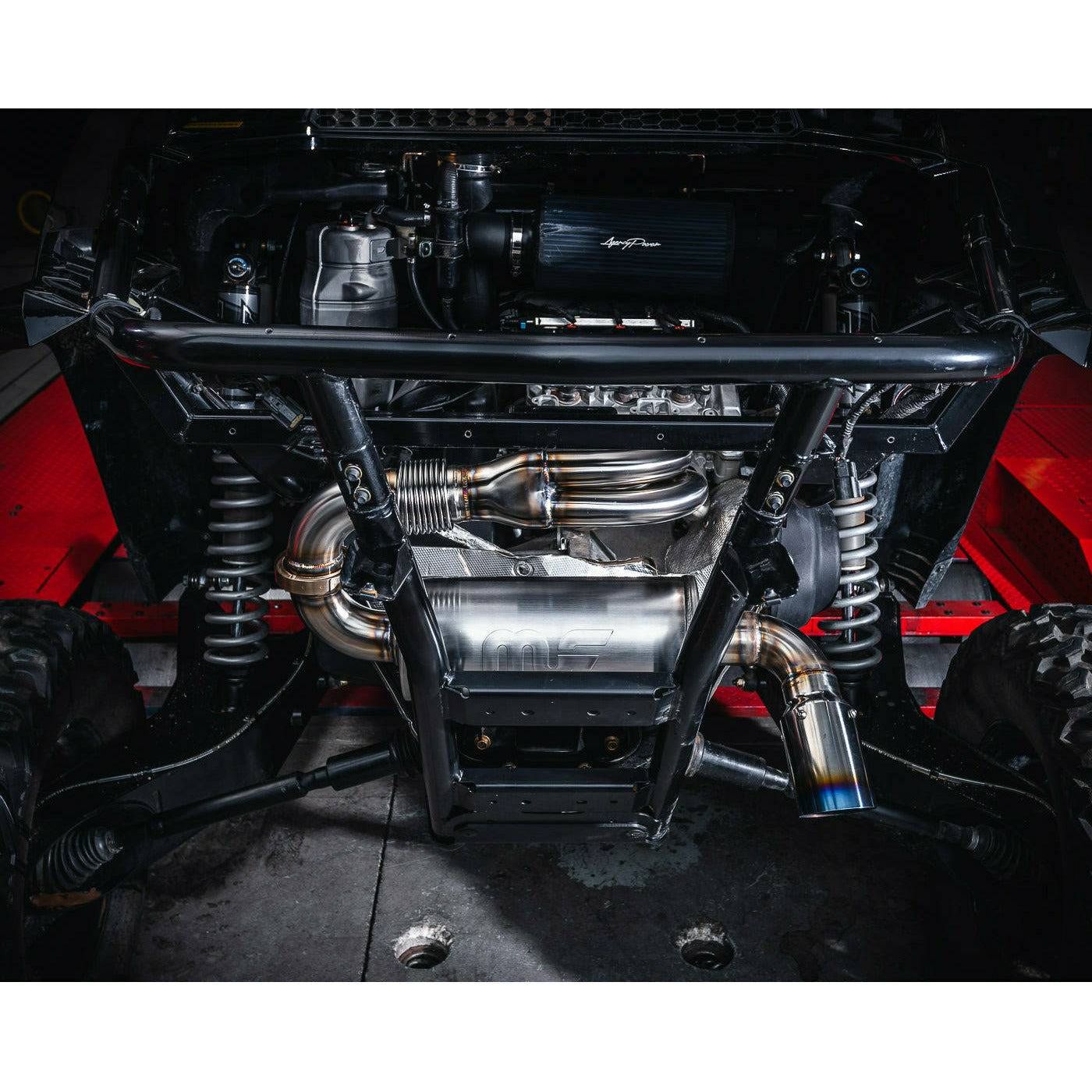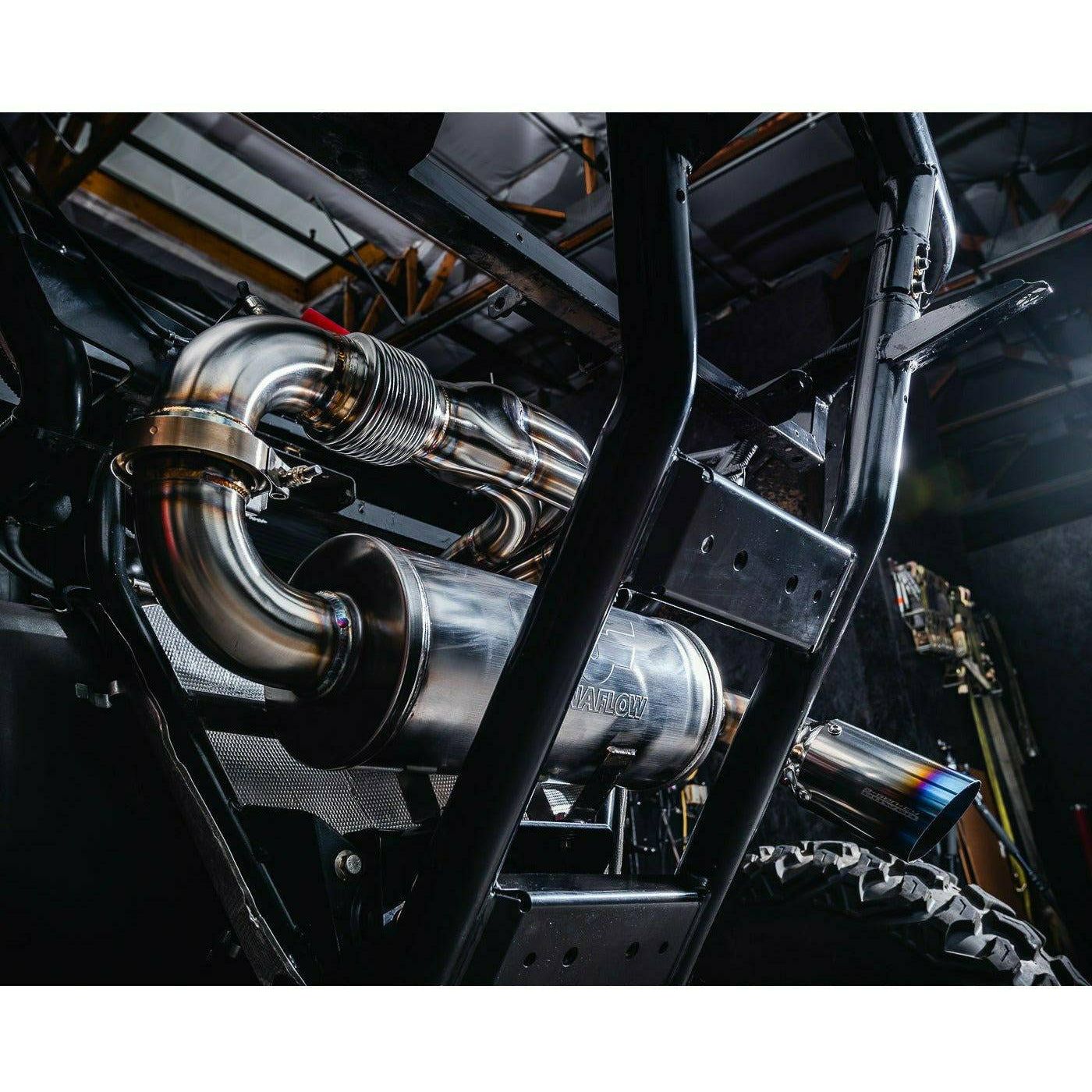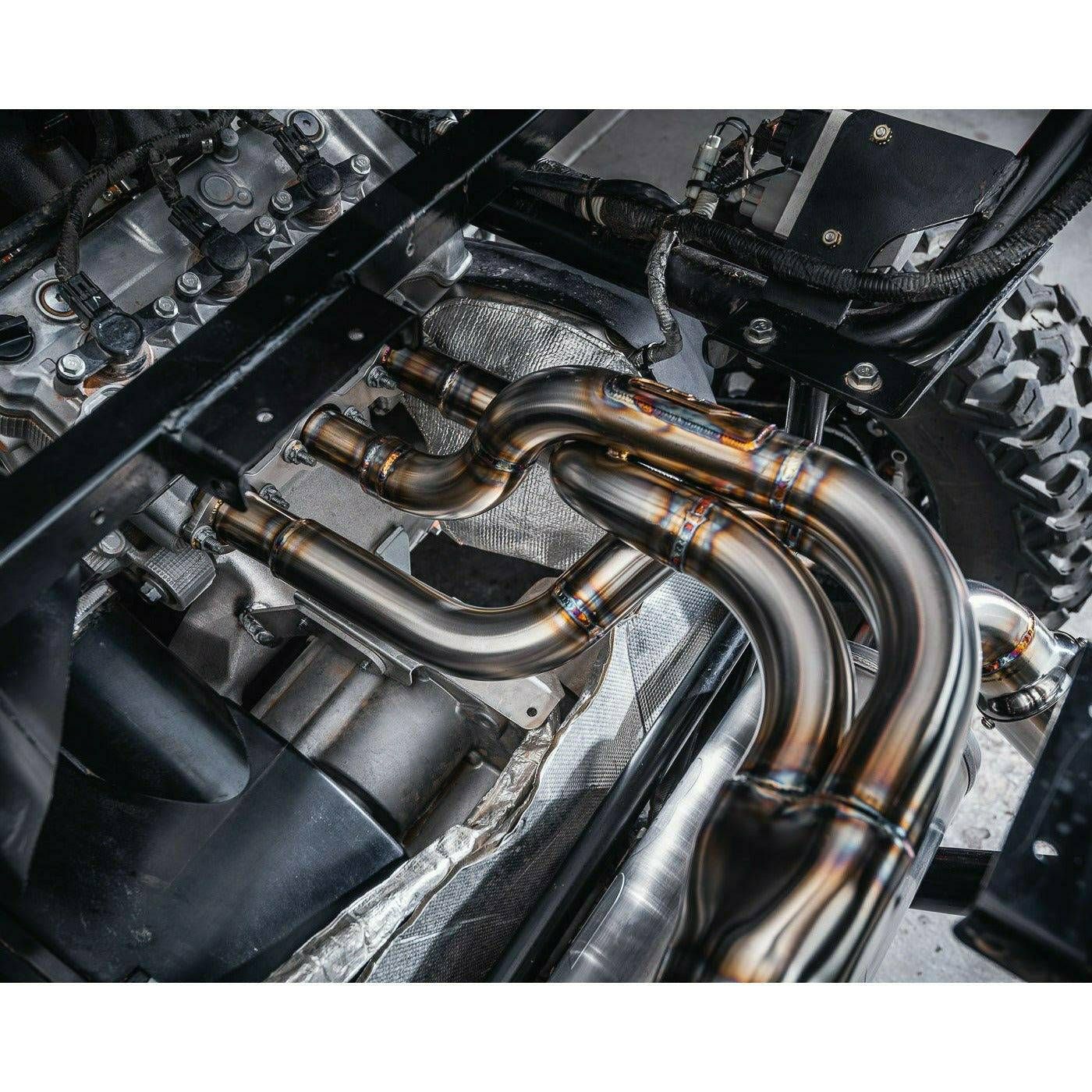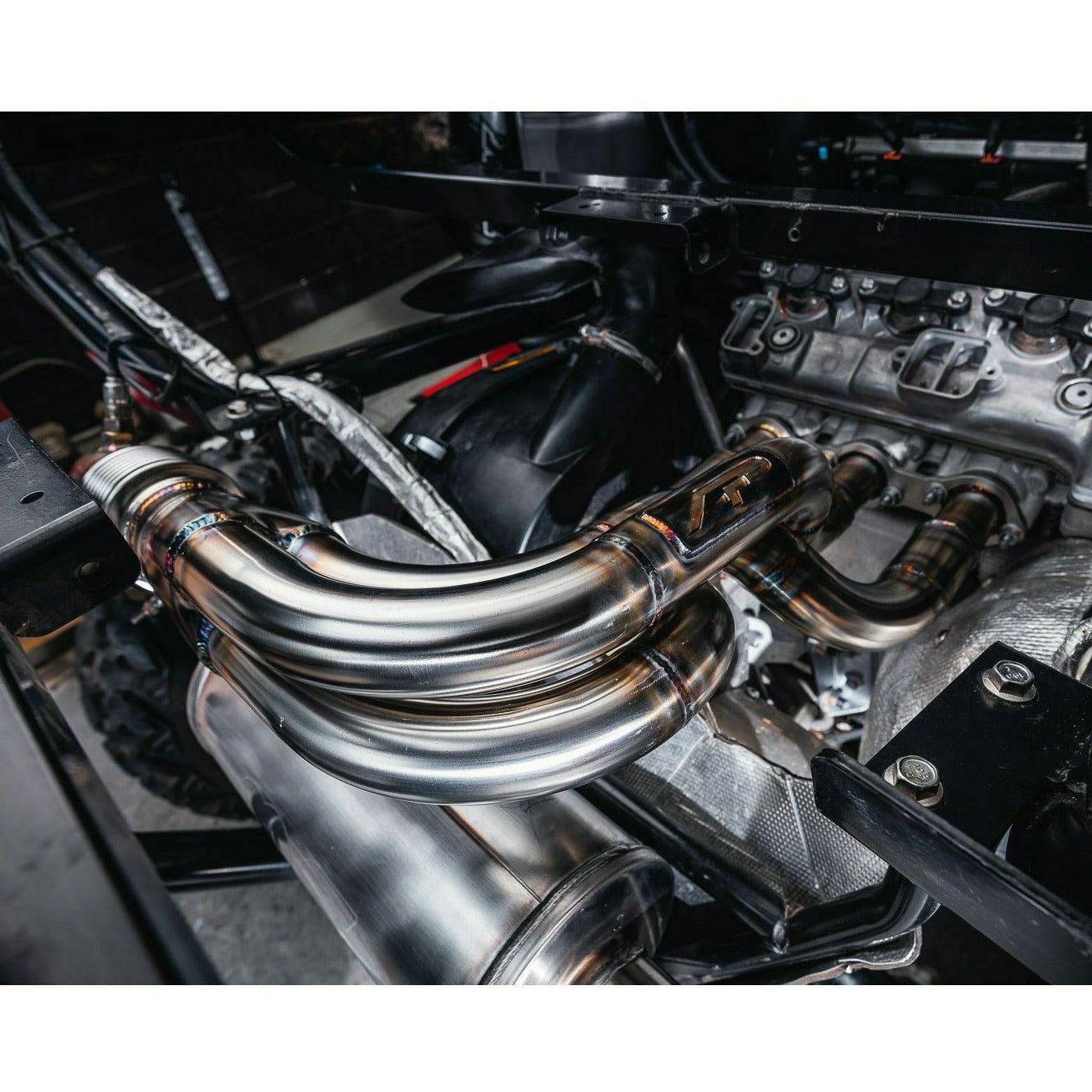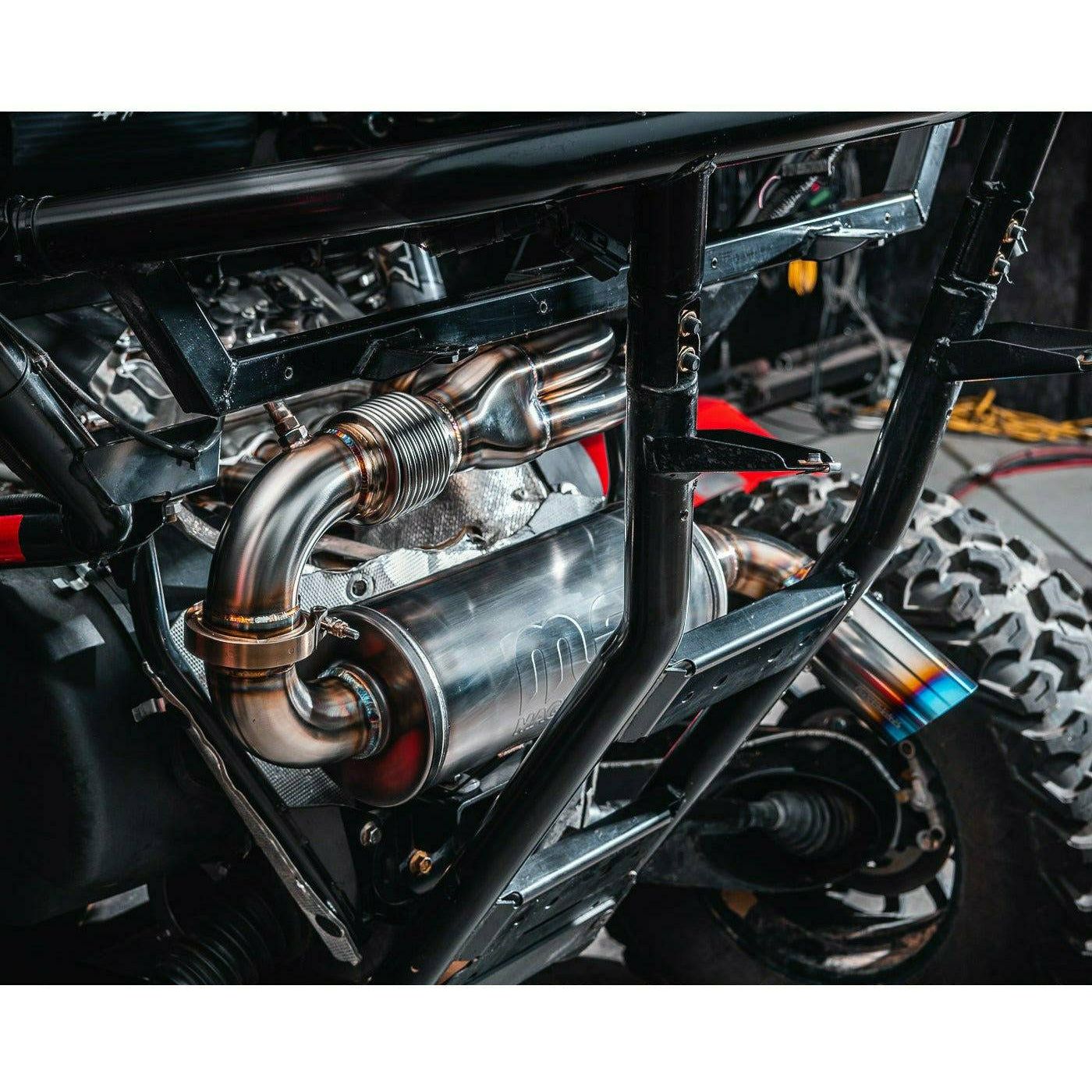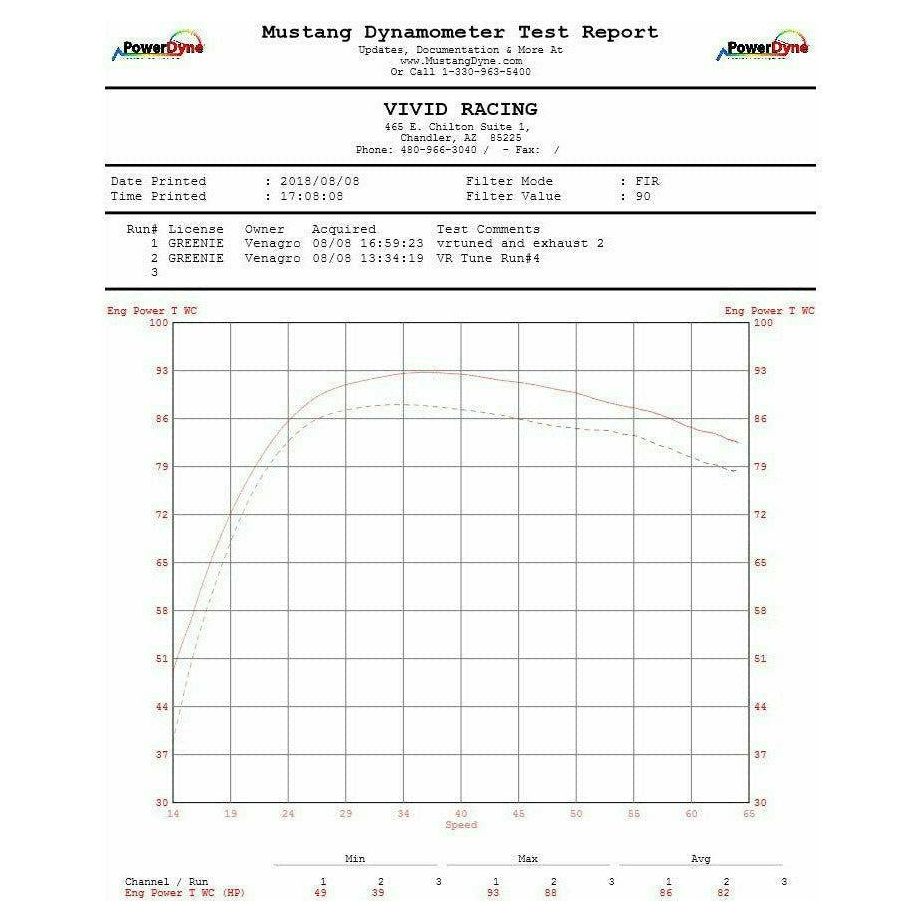 Arctic Cat Wildcat XX Header and Exhaust System
From the factory the Textron Wildcat XX is a very capable off-road vehicle. As with most vehicles from the factory, there is always more performance that can be had by swapping out a restrictive stock exhaust. The new Agency Power exhaust and header system is designed and engineered as a complete unit to let the high performance three-cylinder engine breathe freely. The bellow flex tube header adds flow and power while the race-ready muffler gives a unique sound. The unique titanium burnt and polished exhaust tip adds style over all other standard Wildcat XX exhausts. This package is a perfect addition for any owner looking for style, high performance and sound.
The Agency Power Header for the Wildcat XX is made from T304 stainless steel mandrel bent tubes that have been precision TIG welded. The header has a flange made to bolt to the factory heads, a bung to re-install the factory O2 sensor along with a new V-band clamp to connect to the Agency Power exhaust muffler. The pipe diameters off the heads are quickly increased to 1 7/8" and then unite at a larger more robust collector. The use of a bellow flex tube after the collector allows for better flow and flexibility during acceleration and keeps the system from developing cracks over exceptionally rough terrain.
Designed to work exclusively with the AP header, the Agency Power muffler uses the factory exhaust mount locations to install for a direct bolt-on fit. The performance resonator muffler outlet has been designed with integrated spark arrestors into the exhaust tip. The polished and titanium exhaust tip gives a show finish to the rear end of the Wildcat XX.  The machine now has an aggressive look with a satisfying sound.
The Agency Power header and exhaust also saves weight. The factory system tops out at 27lbs while the AP header and exhaust combo only weighs 21lbs. With this six pound savings, the sprung weight of the vehicle is reduced, making the job of the suspension easier.
In order to be sure of horsepower gain, the Textron Wildcat XX was run back to back on the dyno to keep all the variables the same except for the header and exhaust. On a UTV with a stock tune, the header and exhaust made a bolt-on gain of five horsepower. While this isn't breaking any records, netting an additional five horsepower is tough to do on any modern UTV with a simple bolt-on exhaust and no modifications or tune. Overall, the header and exhaust is a great product to add as your first upgrade or during your build to improve power. The Agency Power Textron Wildcat XX Header and Exhaust Systems have been engineered to perfection!
*Exhausts are made here in our Arizona facility.  Depending on demand we may have exhausts instock or it may take several weeks to fulfill orders.  Please contact us if you have any time constraints.
Features:
Stainless Steel Constructions
Precision TIG Welding
Clean and Satisfying Sound
Direct Bolt-On
Weighs 21 lbs (6 lbs Less Than Factory)
Spark Arrestor Integrated Into Tip
Blued Titanium Tip
Header, Muffler and Tip Included
Bung For O2 Sensor
Header Runners 1 7/8"
Bellow Flex Tube
Gain of 5 hp
Dyno proven results
Notes:
When Running a Spark Arrestor Screen Be Sure to Check On Them From Time to Time That They Are Free Flowing and Not Clogged Of Debris.
Spark Arrestor Screens Will Need to Be Serviced Which Varies on Driving Conditions.
VEHICLE FITMENT

Arctic Cat Wildcat XX
INSTALLATION
VIDEOS