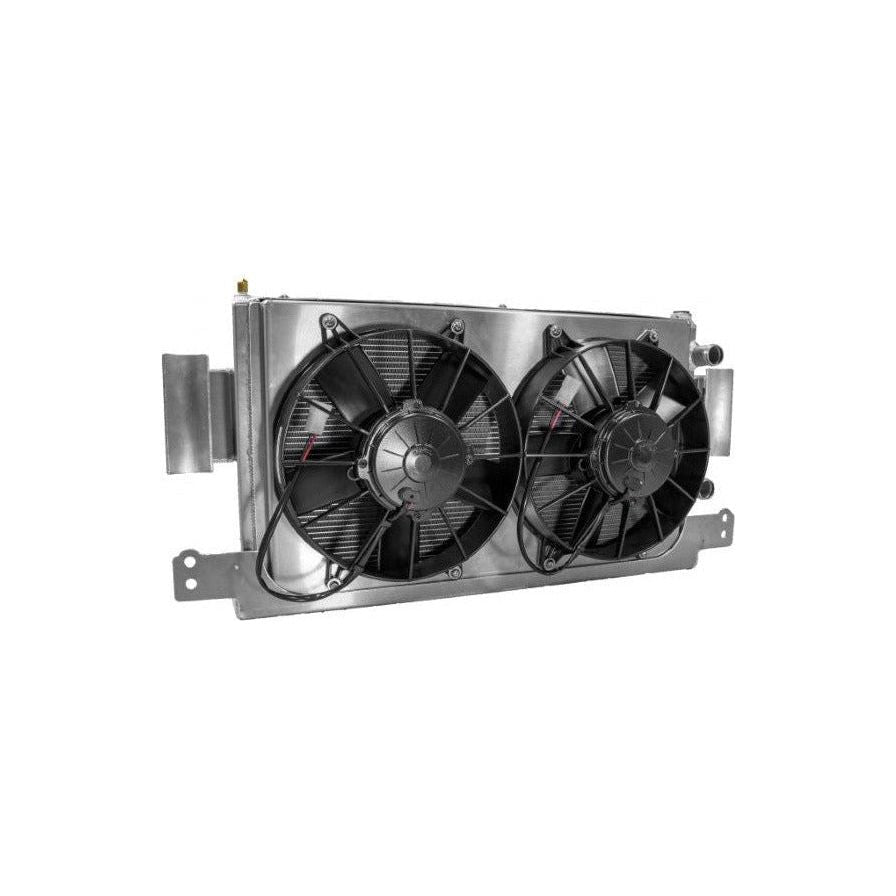 Polaris RZR XP Turbo Rear Mounted Radiator and LTR Module
CR Racing has engineered and developed an all-aluminum radiator and Heat Exchanger for the Polaris RZR XP Turbo to be mounted in the rear of the chassis for all racers needs. When racing, the factory radiator and heat exchanger in the front of the chassis tends to get clogged up with mud and doesn't perform to the standards of what a racer needs.
With engineered specific tube and R-fin technology, CR Racing's High-Performance radiator keeps the Polaris RZR XP Turbo running cool when pushed to the limit. With the heat exchanger mounted in front of the radiator, intake temps are nice and cool for when more horsepower is needed. The included mounting kit makes installation a breeze while being rigid enough to take a beating.
Features:
Polaris RZR XP Turbo Rear Mounted Racing Module - Radiator, LTR, and Fan Shroud
Handmade and Professionally Tig-welded in the USA
Engineered tube and R-fin technology for the highest heat rejection
Up to 30 percent increase in cooling efficiency
Radiator Style: Crossflow
Number of Passes: Double
Inlet Location: Top Right
Inlet Size: 1 Inch
Outlet Location: Bottom Right
Outlet Size: 1 Inch
Tube Size: 32mm
VEHICLE FITMENT
Polaris RZR XP Turbo