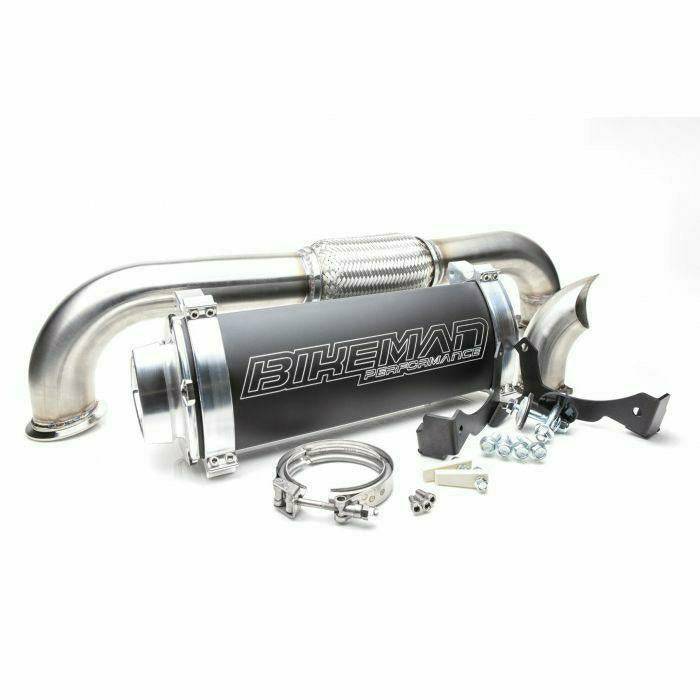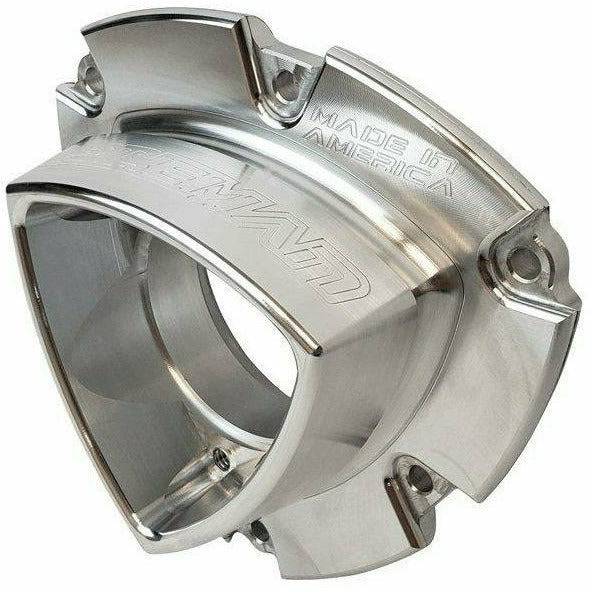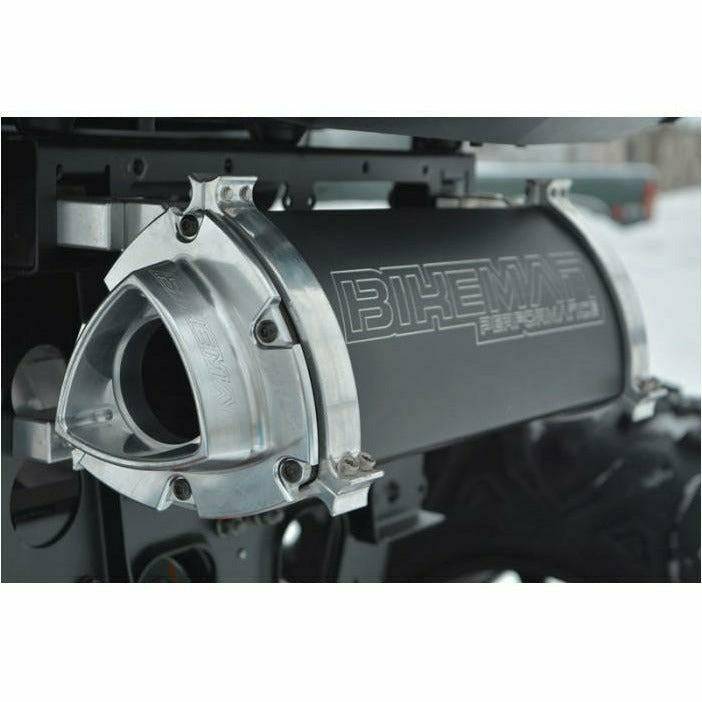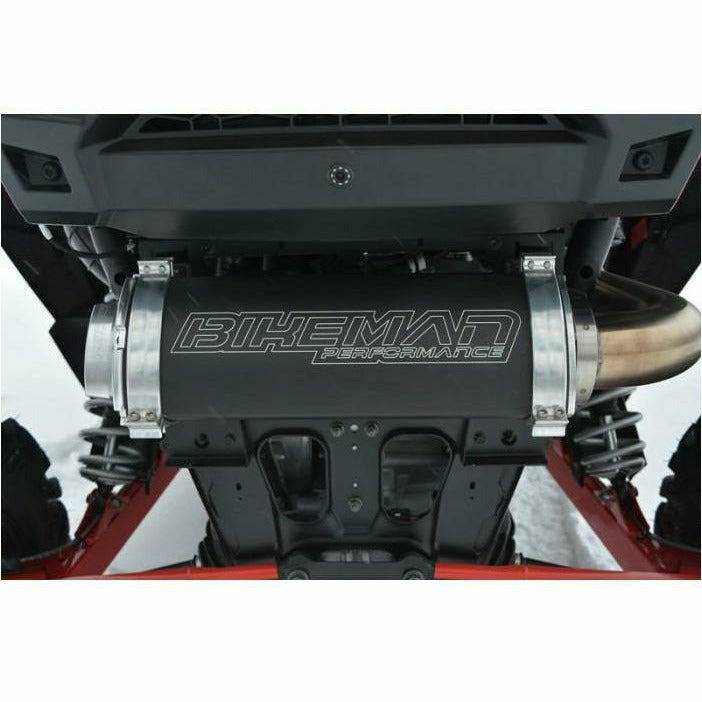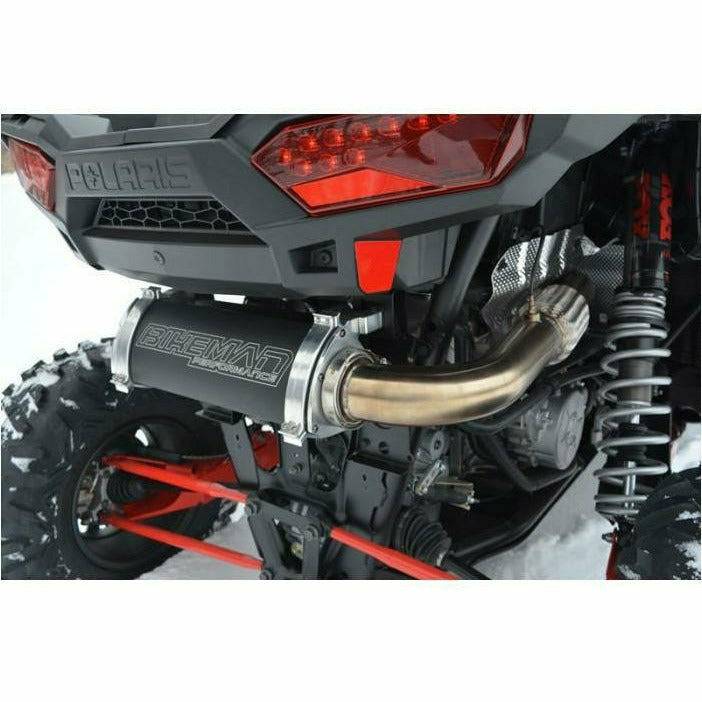 Polaris RZR XP Turbo Big Mo Full Exhaust
BMP stainless steel Big Mo full exhaust for the '16-Up Polaris RZR XP Turbo. Huge gains on pump fuel while increasing the longevity of turbo and exhaust valves due to lower EGT. The 3" tubing also allows for a quicker turbo spool and works more efficiently versus stock as the boost pressure increases.
Bikeman Performance Emissions Regulation Notice
Once this performance exhaust system has been installed on your vehicle, the vehicle is considered "For Competition Use Only
§1068.235 Exempting nonroad engines/equipment used solely for competition.
(b) If you modify any nonroad engines/equipment after they have been placed into service in the United States so they will be used solely for competition, they are exempt without request.
(c) If you modify any nonroad engines/equipment under paragraph (b) of this section, you must destroy the original emission labels. If you loan, lease, sell, or give any of these engines/equipment to someone else, you must tell the new owner (or operator, if applicable) in writing that they may be used only for competition.
Owner Responsibility:
Individuals engaging in performance enhancement and support must understand and comply with applicable Federal and State laws, including but not limited to compliance with US Environmental Protection Agency (EPA) emissions regulation. To use the competition exemption noted above:
Owners must destroy any existing emissions label installed by the manufacturer. If the emissions label is combined with other content, only the portion of the label related to emissions needs to be destroyed. This does not pertain to vehicles already exempted and labeled as competition-only vehicles from the factory

Owners of vehicles modified for competition must inform, in writing, any purchaser of the vehicle that it has been exempted from EPA regulations and therefore may be used only for competition.

By installing this performance exhaust system, you recognize that Bikeman Performance has informed you of certain obligations necessary for the competitive use of your vehicle.
Features:
BMP stainless steel full exhaust - designed, built, and assembled in the USA
Unlike most companies, we designed developed, and built our own muffler from the ground up to offer a completely unique product for our customers. Not some outsourced china made repeat from the 90's
Aluminum Extruded body anodized black
6061 fully machined billet aluminum components
Stainless steel spiral formed louver core
Rigid v-band ensures a tight, leak-proof fitting between the pipe and muffler
Stainless steel hardware for long-lasting aesthetics (even the black-coated bolts are stainless steel)
Comes with a 90° stainless turn-out.
Big horsepower and torque gains at low to mid-range power
Decreases turbo lag
Turbo runs cooler (lower EGT) leading to increased longevity of turbo and exhaust valves
Designed in our state of the art UTV performance center
Compatible with sound-reducing "Whisper Biscuit"
Compatible with spark arrestor
VEHICLE FITMENT
Polaris RZR XP Turbo
INSTALLATION