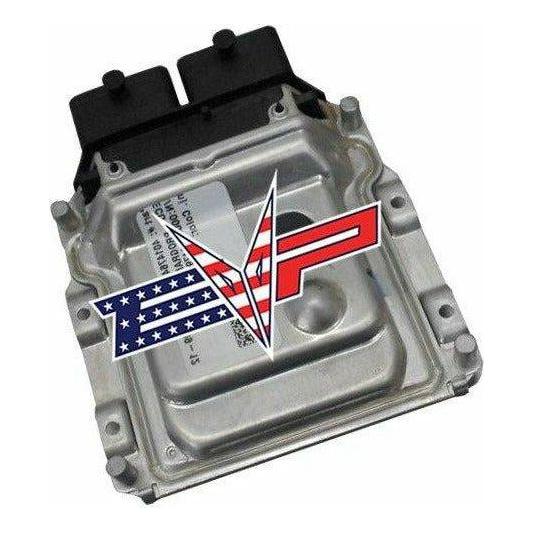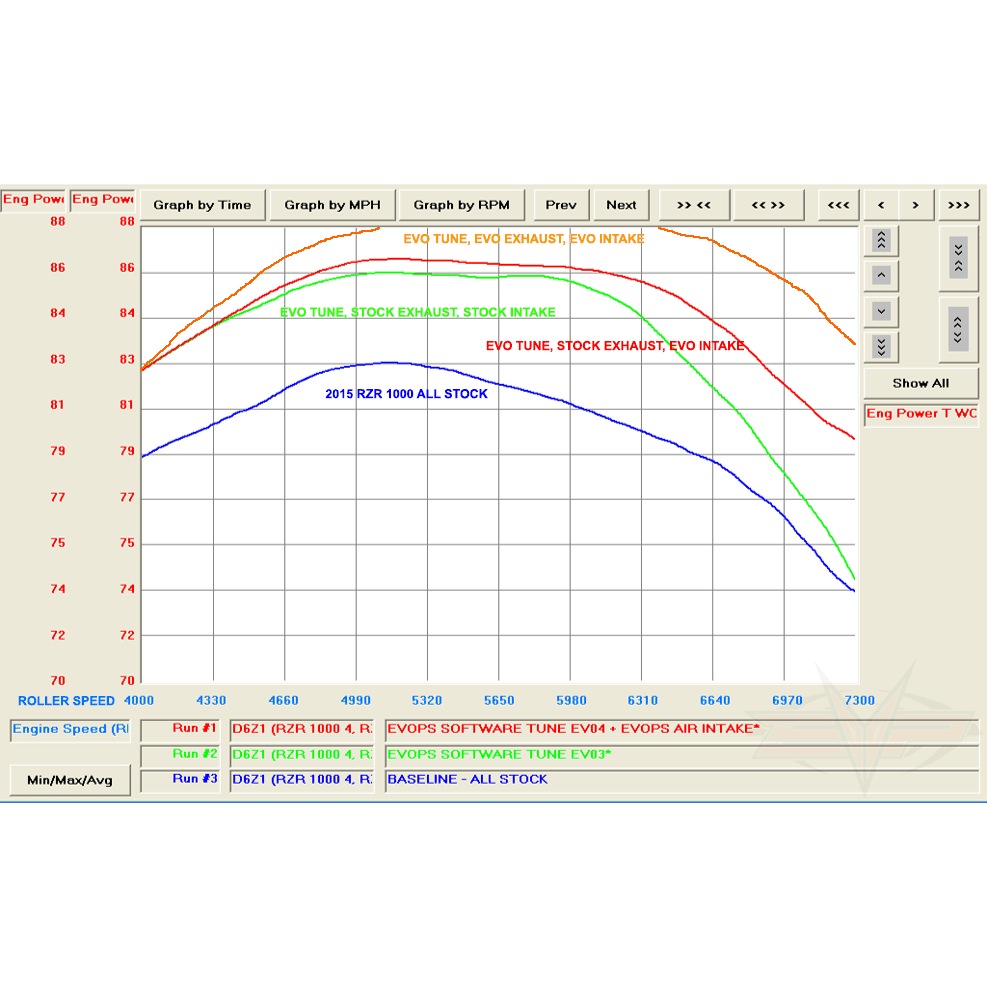 Polaris RZR XP 1000 ECU Power Flash
Evolution Powersports has released its long anticipated Polaris RZR XP 1000 ECU Programming. Huge horsepower gains have been realized through timing, fueling and torque limit modifications, rev limits, etc. We also build additional safety into our tune by lowering the fan on temperature by 20 deg F. The OEM fan on temperature is is too high (well over 200 deg F). In addition the fan on/off temperatures can be set for each customer depending upon where they live and the conditions typically ridden in. Other great features are added and/or changed to enhance the drivability and fun factor of the vehicle. Evolution Powersports has vast knowledge of the Polaris Bosch ECU from our work in the automotive world. We have brought this expertise to the SXS market to extract the most performance from the Polaris 1000/900/925T engines as possible.
Your ecu can be sent to our Murray, UT or Somerset WI facility for reprogramming – otherwise, pre flashed ECU's can be purchased outright for additional cost. Please choose "With ECU" option for the outright purchase of a EVO pre programmed factory ECU. With this option, there is no need to send us your ECU. You can also have your ECUs programmed by one of our Flashing Dealers (see Dealers section for a list of dealers with flash capability)
Evolution Powersports always makes it easy to upgrade your tune in the future – you only pay for the difference in tune cost plus shipping.
Features:
Rev Limiters raised
100% Throttle
Improved throttle response in all modes (E-Gas Settings Improved)
Improved ignition timing advance optimized for 91 Octane for maximum power
Fueling adjusted for aftermarket components (intakes, exhausts and cat deletes) for optimal Air/Fuel Ratios
No need to run a "piggyback" fuel controller with our reflash for most bolt on mods (You are responsibe to make sure your mods are compatible with our programming – All EVO and most other aftermarket companies' exhausts are compatible with our programming as well as all EVO intakes)
Engine Speed TQ Limiters removed ("Shaft Saver delete")
Vmax Delete (Speed Limiter Removed)
Please choose your correct model year and stage options from the drop down menu – see picture #2 for stage differences
Please fill out the ECU tuning document and send it in with your ECU for programming – there is no need to do this with new pre programmed ECU's
NOTE: This Power Flash is for your current ECU, ECU is NOT included.
DISCLAIMER OF PRODUCT FITNESS
Evolution Powersports, LLC is the SELLER of the products offered for sale on this website or through an authorized dealer. By purchasing any product, BUYER acknowledges and agrees to the following:

All products offered for sale through this website or through an authorized dealer are designed for "nonroad vehicles" as defined in §216(11) of the federal Clean Air Act (CAA) and, therefore, are intended for off-road use only.
Use of this product on any state or federal highway could violate the CAA. The BUYER has the sole responsibility for reviewing the CAA and all applicable U.S. Environmental Protection Agency (EPA) regulations to determine compliance with vehicle emission standards.
It is the responsibility of the BUYER to ensure all users of products purchased by BUYER understand and comply with all local, state and federal laws regarding vehicle emissions standards, noise/sound, and speed/use.
Installation and use of these products could result in the voidance of vehicle and/or parts manufacturers' warranties.
BUYER is not relying upon SELLER'S skill or judgment to select or furnish products suitable for any particular purpose and all products are sold without any warranty whatsoever, express or implied, as to fitness for any particular intended use.
STOCK INJECTOR POWER FLASH STAGES

ECU
FLASH STAGE
HP
WHP
FUEL (OCTANE)
RECOMMENDED
STOCK
107
83
91

STOCK OR AFTERMARKET

STAGE 1
112

86

91

STOCK OR AFTERMARKET

STAGE 1.5
113

87
91

AFTERMARKET INTAKE
STAGE 2

116
89

91

AFTERMARKET EXHAUST
STAGE 3 
118
91
91
AFTERMARKET EXHAUST & INTAKE
CLICK HERE TO DOWNLOAD ECU FORM
VEHICLE FITMENT