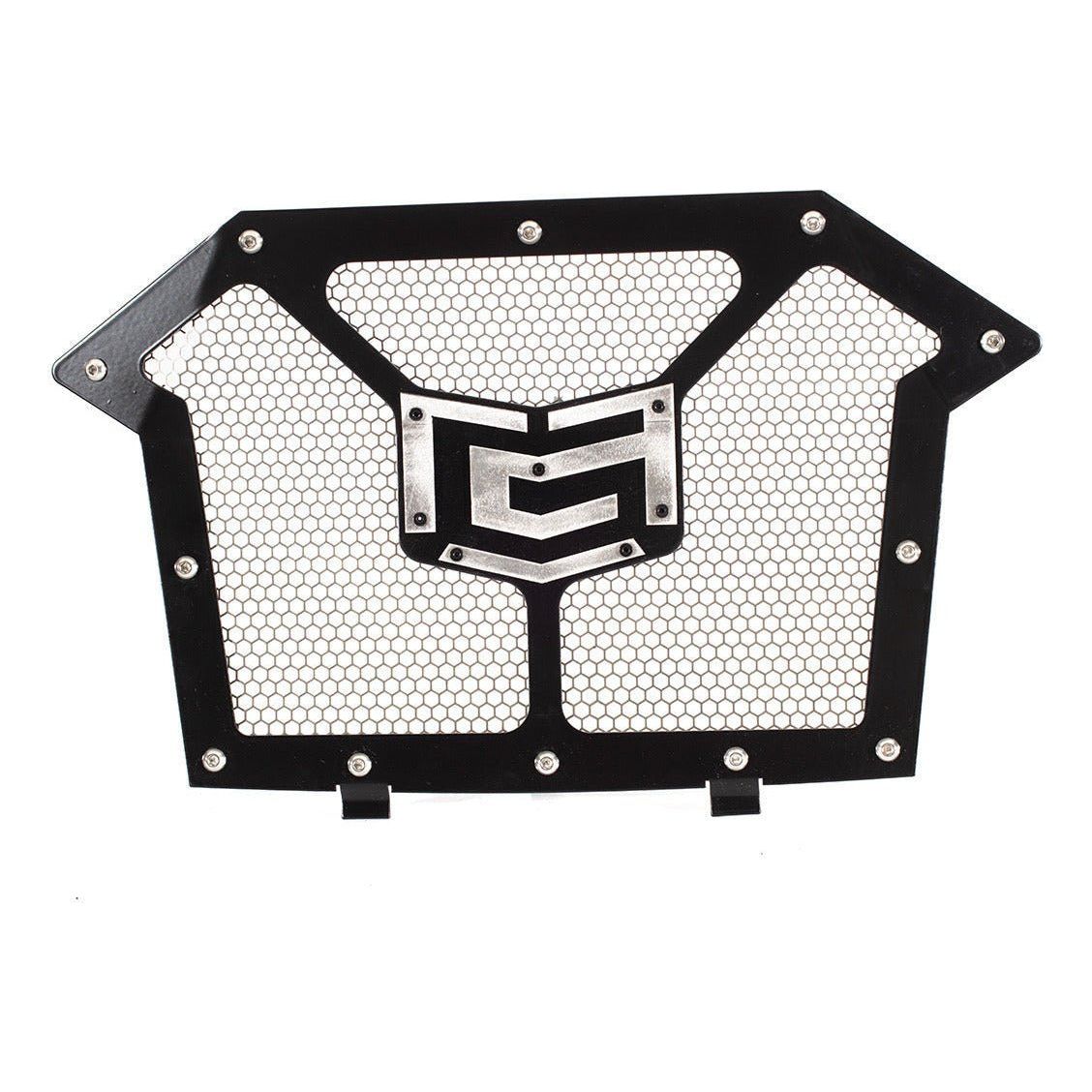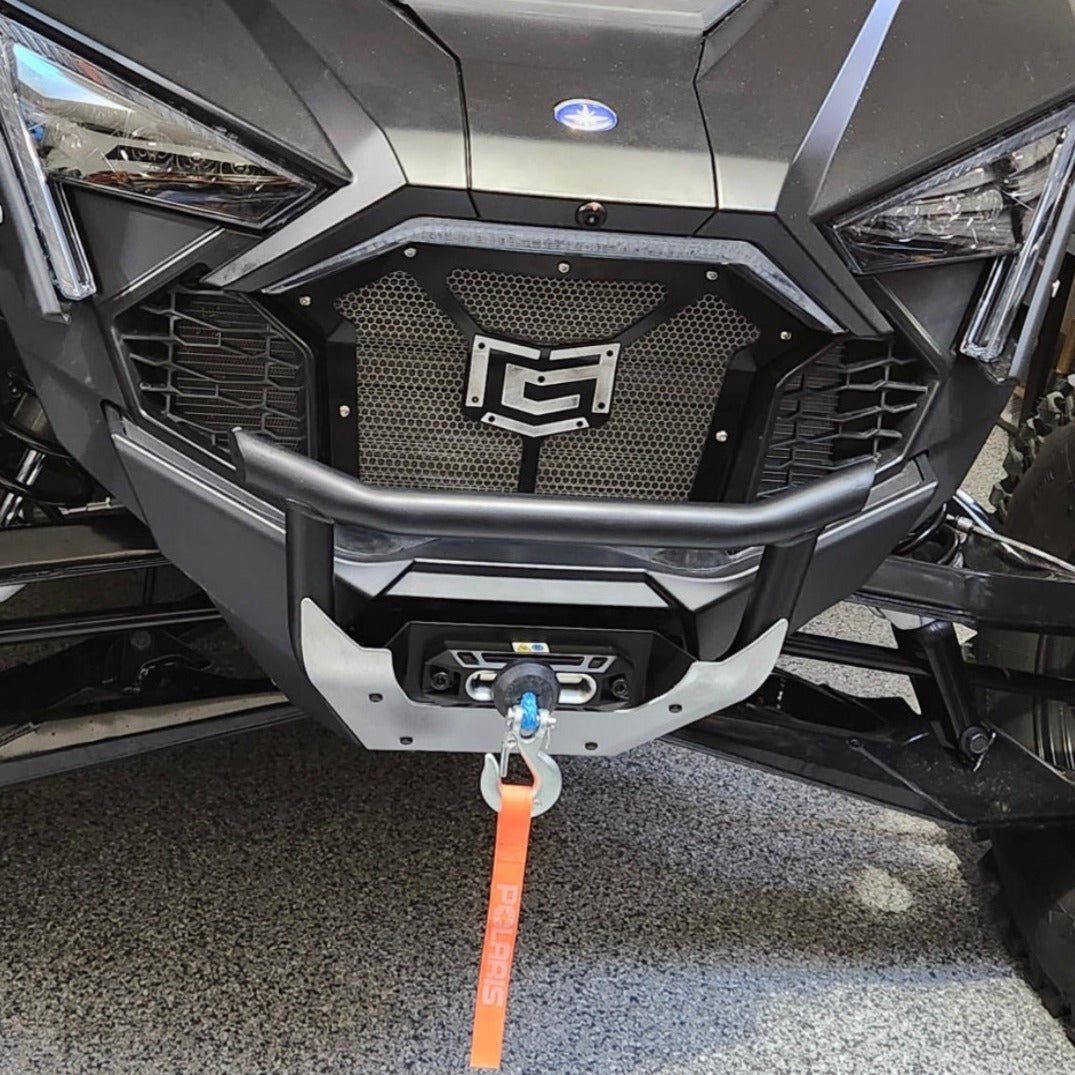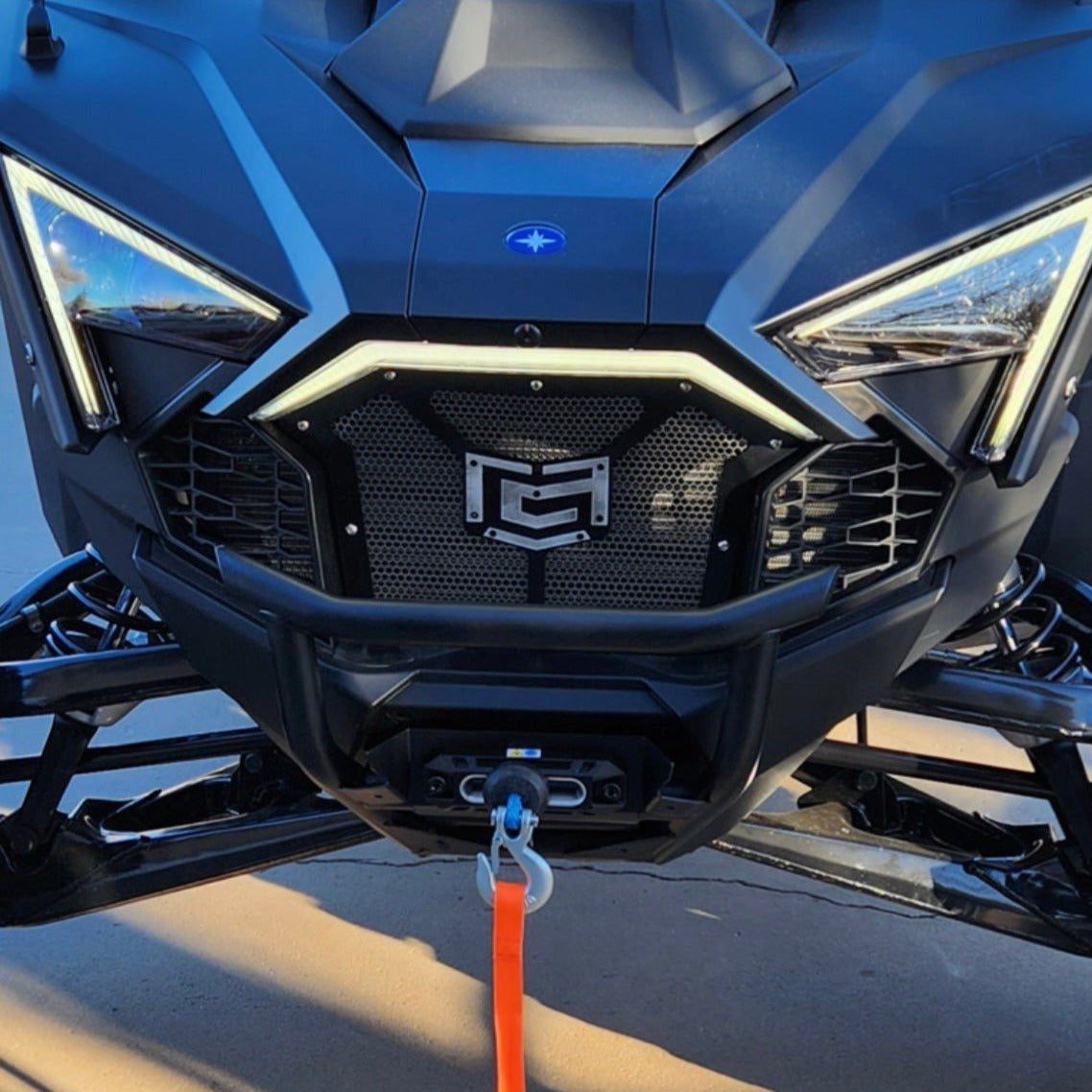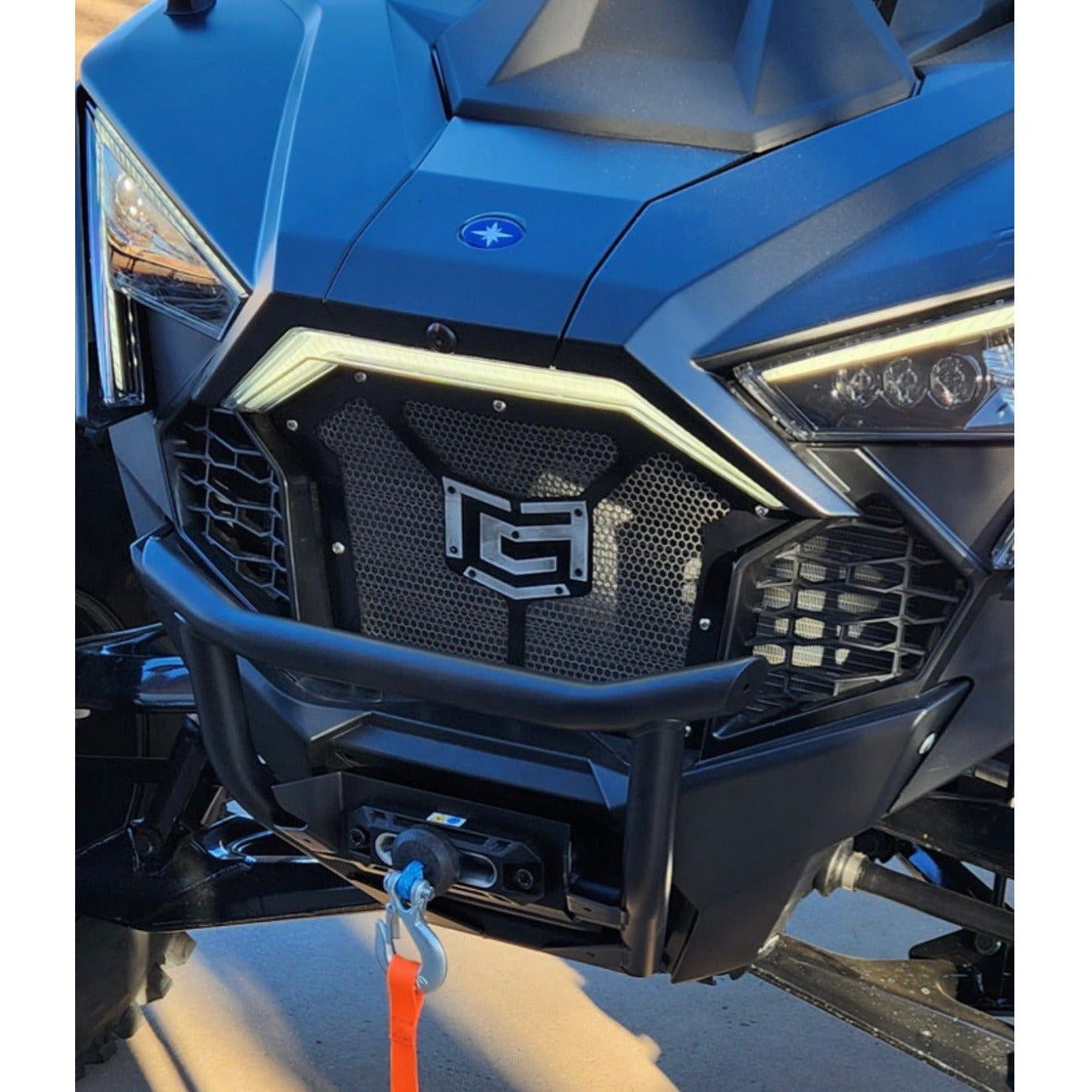 Polaris RZR Pro / Turbo R Front Grille Kit
This is the Misfit Garage aluminum front grille for the RZR Pro XP / Pro R / Turbo R.
This grill is CAD designed and laser cut out of 5052 aluminum, then paired with a stainless steel honeycomb mesh. This type of mesh has a very large open area as to not restrict airflow. The mesh is bolted on using 1/4" 303 stainless bolts.
The grille is very light, but still durable enough to not just cave in if something small hits it.
The frame comes powder coated satin black and the mesh comes raw stainless steel. You can also order the entire thing raw if you would like to coat it a custom color. Contact us to order a raw grille.
VEHICLE FITMENT
Polaris RZR Pro R
Polaris RZR Pro XP
Polaris RZR Turbo R