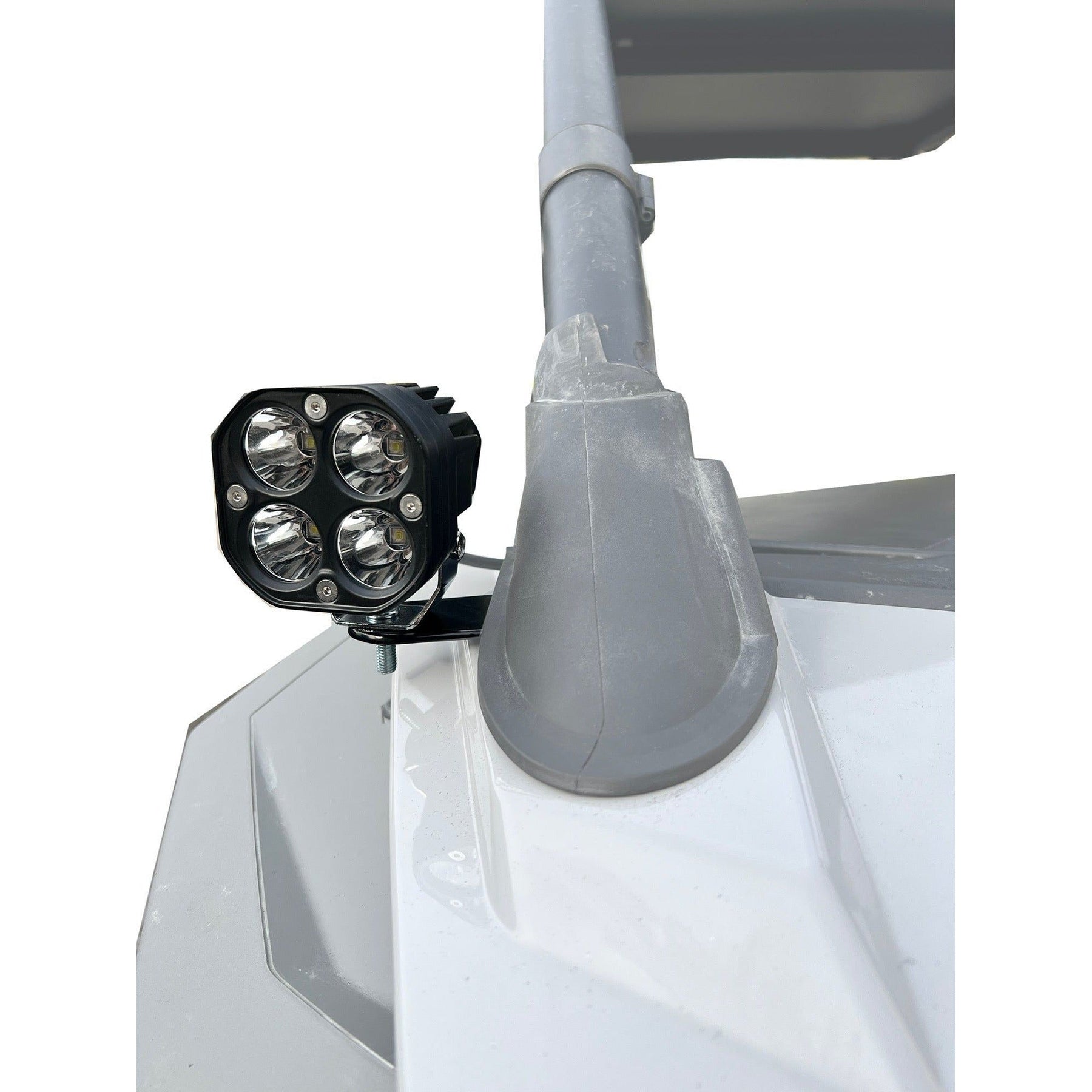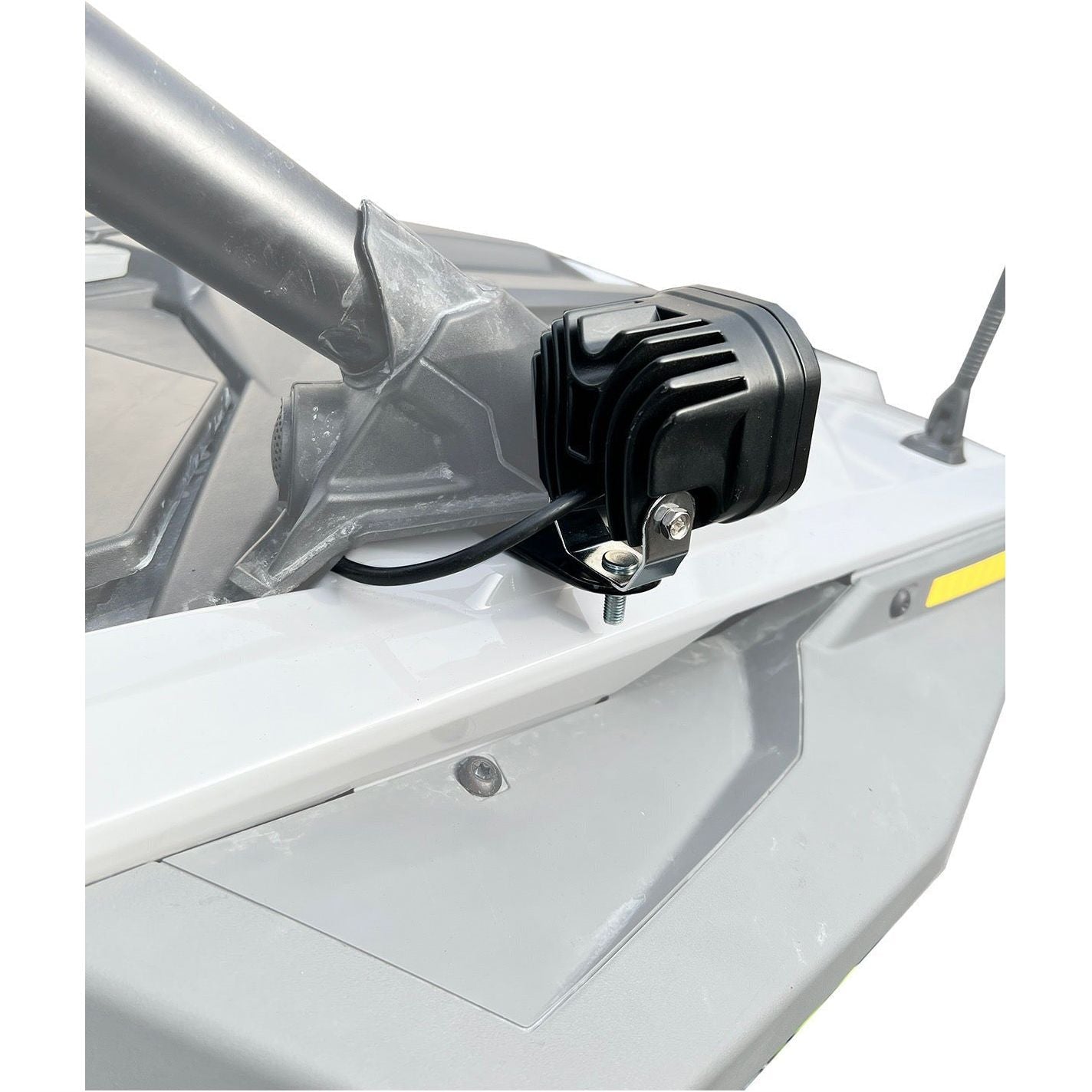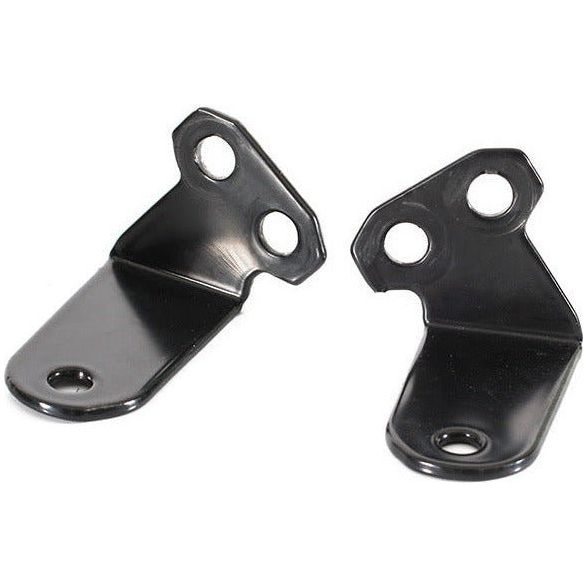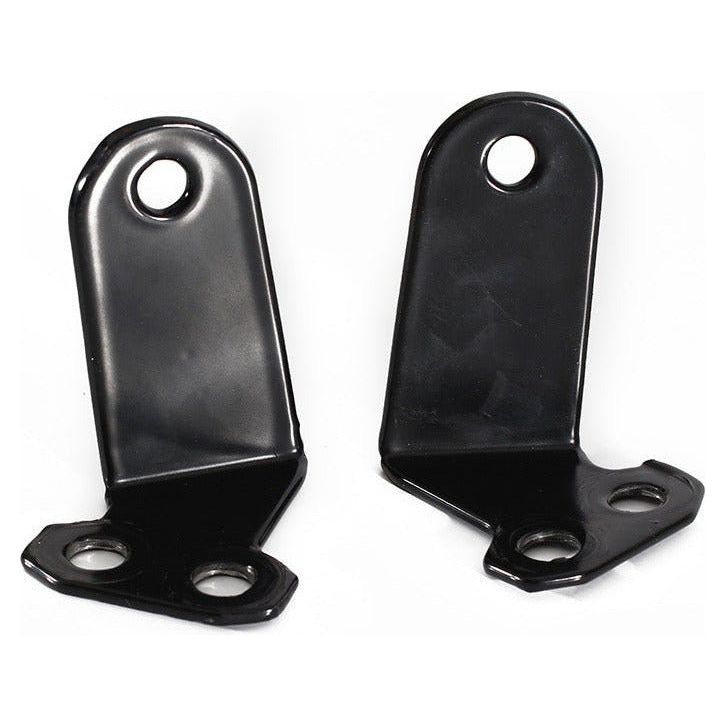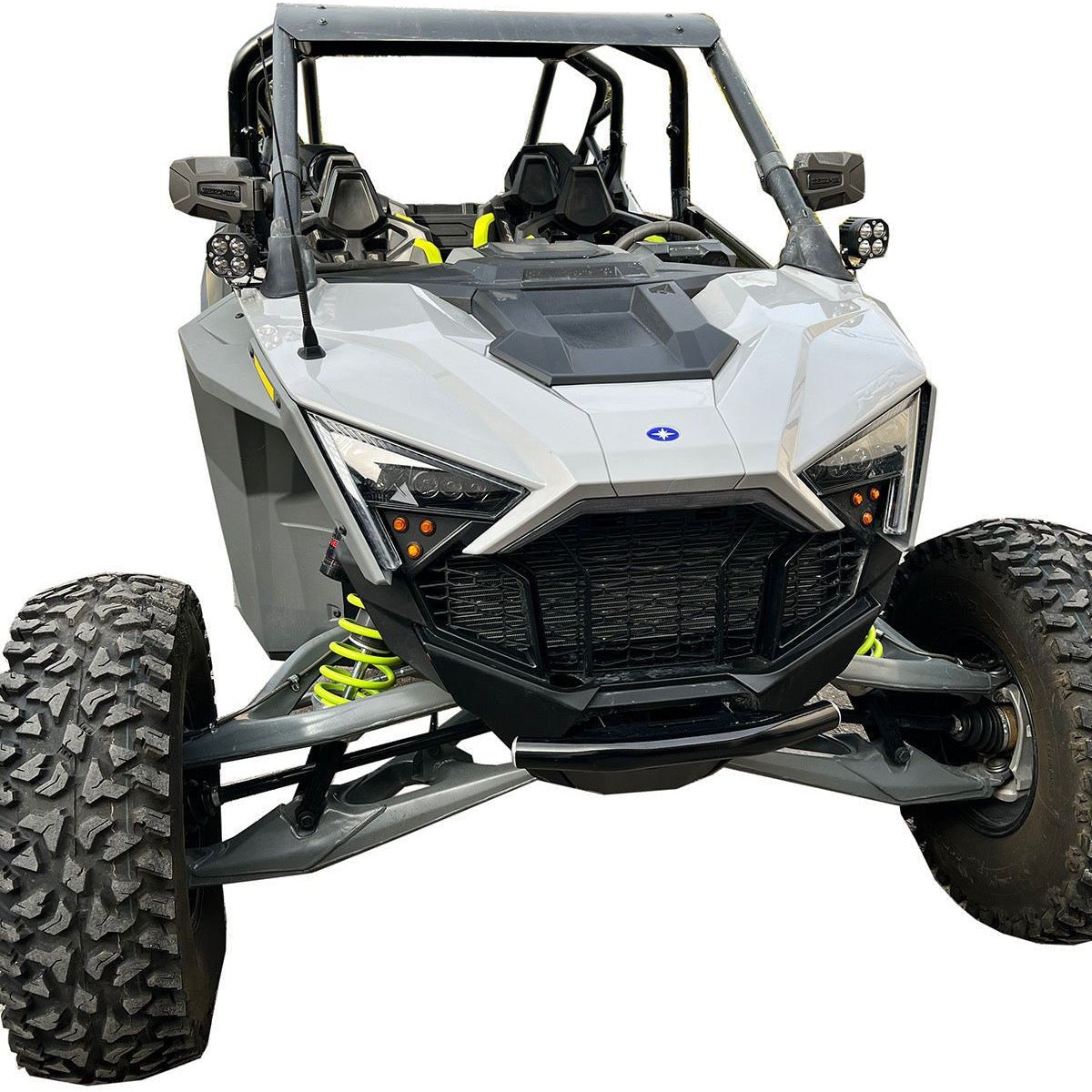 Polaris RZR Pro / Turbo R A-Pillar Light Pod Mount
This is our brand new A-pillar light pod bracket that fits all Pro R & Turbo R models and the Pro XP.  What's unique about this A-pillar bracket is that it works with the stock rubber cage bolt cover! There's no need for you to mangle that rubber piece or remove it entirely! 
This comes with Brackets for both the driver and passenger side.
We now offer an extended mount for those wishing to run a 5" light. 
BE SURE TO SELECT WHICH MODEL OF RZR YOU HAVE AS THE PRO XP BRACKET IS DIFFERENT. 
Our bracket bolts up to the 2 A-pillar cage bolts just like most other similar brackets. Ours slides just underneath the stock rubber cover and mounts the light right next to your A-pillar bar.  
Our mount is designed for 3" pod lights or similar style lights. This mount works great with Baja Designs Squadrons, S2, and S1 lights! Any of these work perfectly to add turning lights to your RZR!

Brackets come powder coated satin black.
VEHICLE FITMENT
Polaris RZR Pro R
Polaris RZR Pro XP
Polaris RZR Turbo R