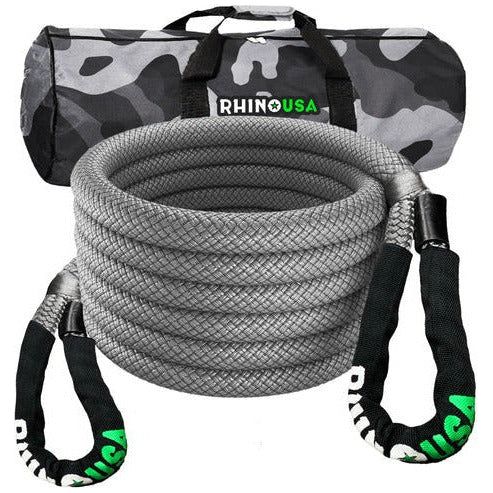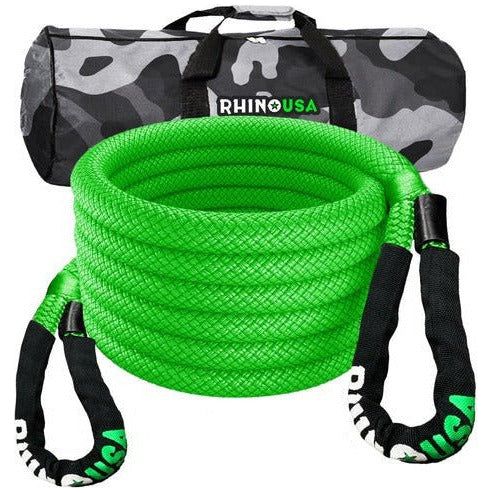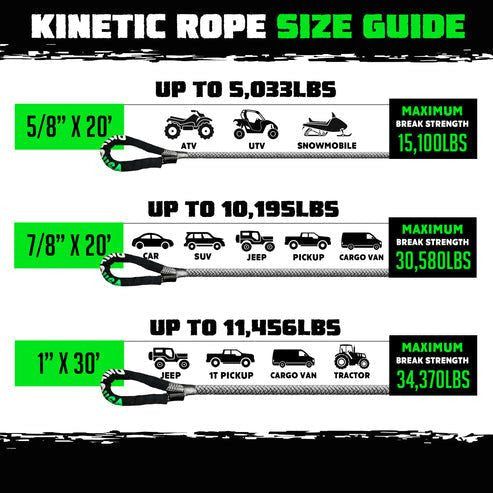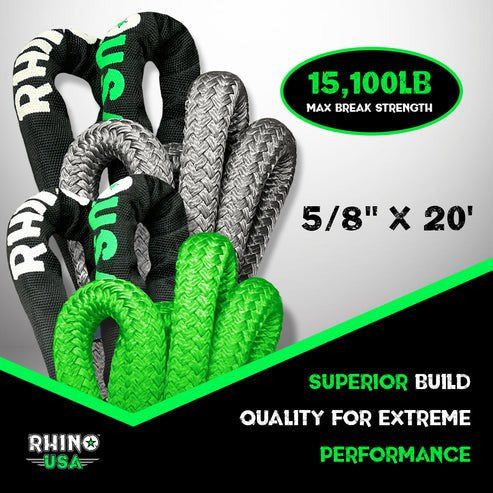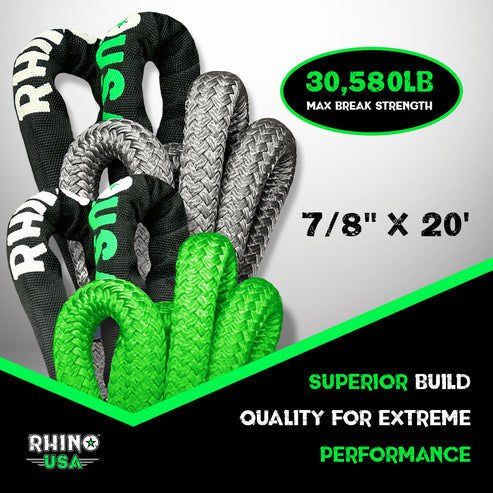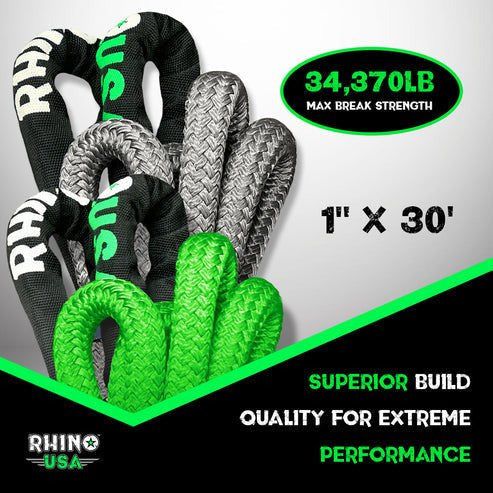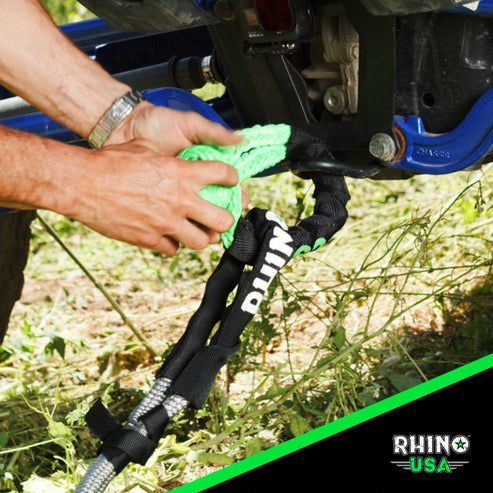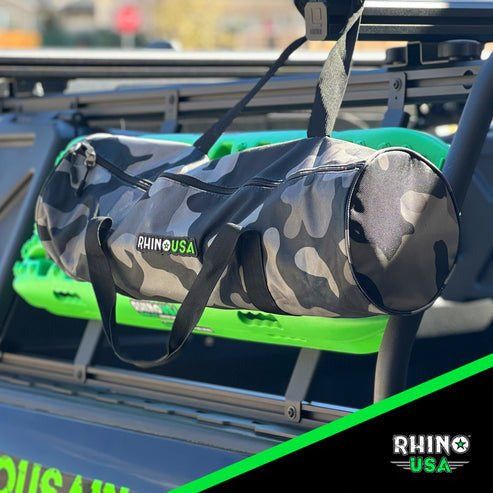 Kinetic Energy Recovery Rope
The Rhino USA Kinetic Energy Recovery Rope is the safest and most efficient way to recover a stuck vehicle. Because it's able to stretch and store 4x more energy than a tow strap, it provides a much smoother and safer recovery. Backed by a LIFETIME warranty and world-class customer service from a family-owned company, it's worth every penny.
The Rhino USA Kinetic Energy Rope is the ultimate recovery tool, superior to tow straps in every way. For starters, our kinetic energy rope stretches up to 30%, while tow-straps only stretch about 8%. This extra stretch allows for a much smoother "yank" on both the rescue and recovery vehicle. Not only is this smoother and more gentle, but it's a lot safer as well.
With this bad boy in your recovery arsenal, you can feel the confidence and peace of mind knowing you have the absolute best (and safest) tool for the job.
What good is your recovery gear if you can't find it when you need it most? That's why we included a heavy-duty, high-quality zipper bag for FREE. There's enough space to fit not only the recovery rope, but also some soft shackles, a hitch receiver, and a few other items.
VEHICLE FITMENT
Universal