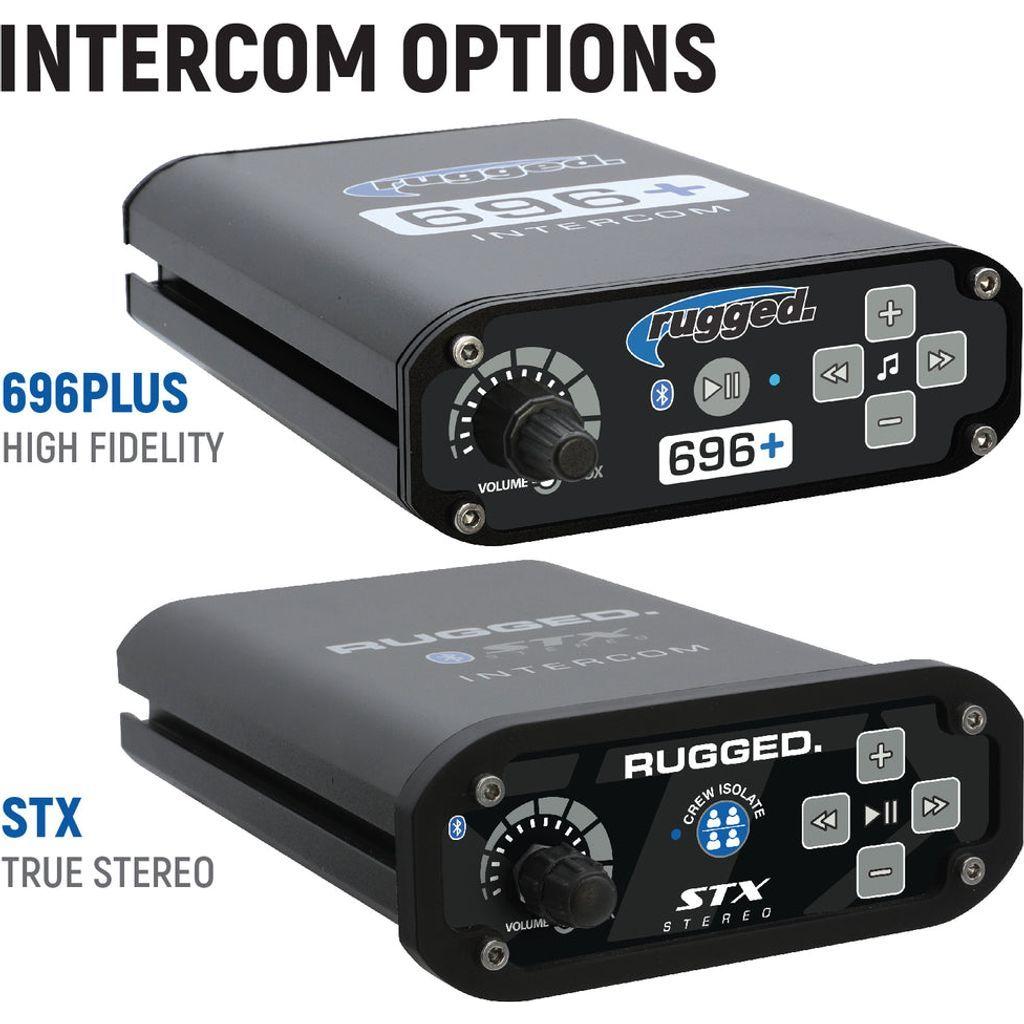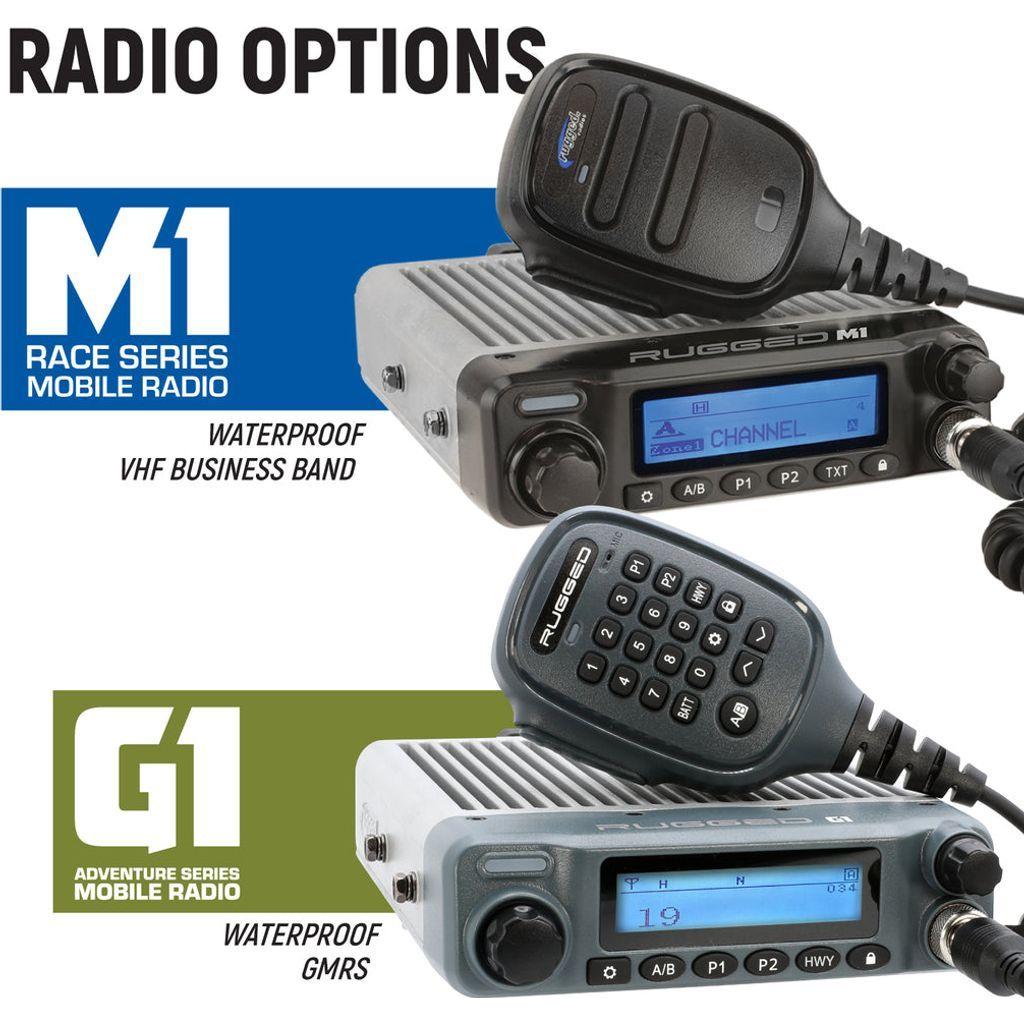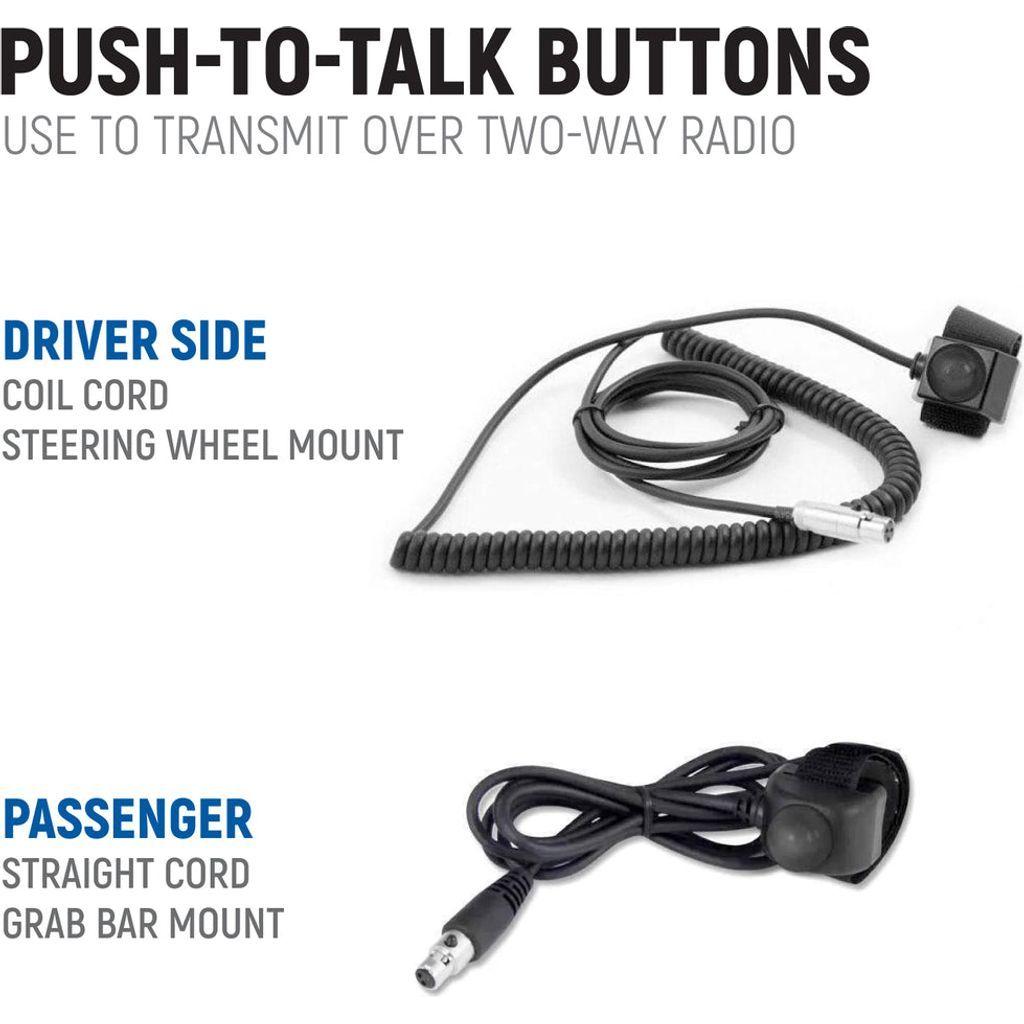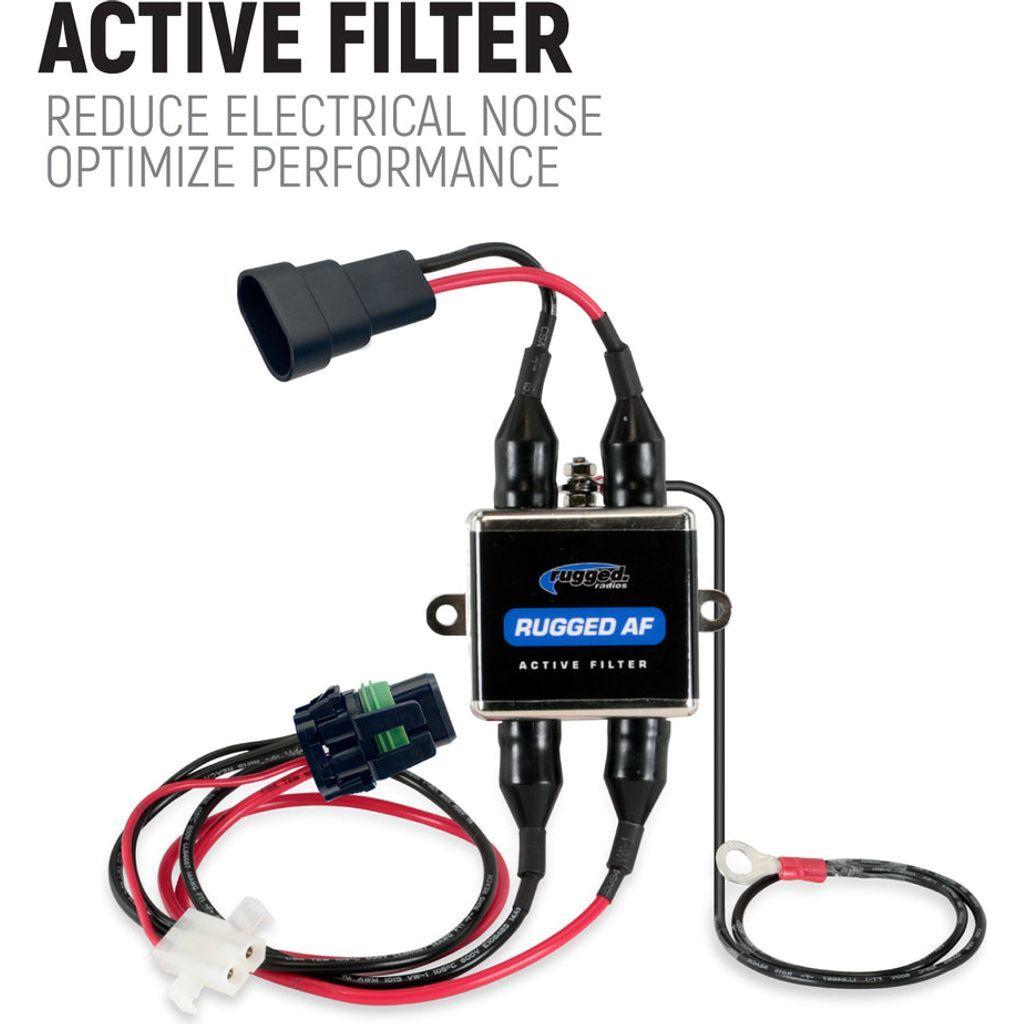 Can Am X3 Communication System (Dash Mount)
Talk between passengers, communicate with other vehicles, listen to music, and make phone calls - our complete communication kits do it all! This kit features a custom mounting solution that perfectly fits your UTV.
Don't yell. Talk with headsets or helmet kits. Just start talking and the auto music-dimming attenuates your music, making conversation easy - all hands free.
Ready to talk to other vehicles in your group? Simply press the included PTT (push-to-talk) on the steering wheel or grab-bar to transmit. Again, the music dims and you're ready to talk through our crystal clear radio.
For music and phone calls, simply pair your phone using the onboard Bluetooth and you're ready to stream. Easily connect to Ride Command, GPS, or any Bluetooth device. The high output amplifier provides high fidelity audio for the best in music enjoyment. The enhanced music controls allow you to shuffle through your music directly from the faceplate of the intercom.
This kit includes everything you need to take the conversation further.
The complete communication experience for your Polaris RZR!

CHOOSE YOUR INTERCOM
696PLUS high fidelity or STX true stereo! The 696PLUS intercom is our most popular intercom with high fidelity music and superior voice clarity. Features upgraded Bluetooth and total cell phone control. The STX intercom offers the same cell phone control features with high fidelity music and true stereo for real audiophiles.
CHOOSE YOUR RADIO
GMRS or Business Band? Experience long range communication between vehicles or vehicle to base camp. GMRS radios are easy to use and works with all GMRS and FRS radios operating on the same channel. Business Band (VHF) radios are recommended for business and race applications.
CHOOSE YOUR LISTENING DEVICE
Audio awaits. Whether you need in-helmet communication or a headset option, Rugged Radios has what you need. Choose from helmet kits, over-the-Head headsets, or behind-the-head headsets. All options provide incredible audio and STX headsets paired with STX intercom deliver a true stereo experience.
Includes:
RRP696 PLUS or STX Stereo Intercom
(2) Helmet Kits or Headsets
(2) Intercom Cables
Driver PTT (Steering Wheel)
Passenger PTT (Grab Bar)
Powerful M1 Business Band or G1 GMRS Mobile Radio
15' Ft. Antenna Coax Cable with 3/8" NMO Mount
Long Range Antenna - POINT5 or VHF 1/2 Wave
Radio/Intercom Mount
Active Filter
Compatibility:

This radio works with all VHF business band radios operating on the same frequencies. Radio models include, but are not limited to: RDM-DB, M1, RDH-X, R1, V3, RM60, RH5R, RDH16, as well as Icom, Motorola, Kenwood business band radios, and more.
Resources:

VEHICLE FITMENT
Can Am Maverick X3
INSTALLATION